If you've ever driven or been inside an older Honda and found its interior to be remarkably effortless to navigate, guess what? All that was by design. With simple dash designs, thin A-pillars, and low cowls, it was all part of the company's "Man Maximum/Machine Minimum" interior mantra that placed the emphasis on the person behind the wheel and less on intricate cabin designs or fancy visuals that distracted from the act of driving.
Well, for future Hondas, the firm is renewing this focus with a new Simplicity and "Something" interior design philosophy (yes, it's really called that, quotes and all). To preview what this will look like, the automaker has released a sketch. It really is quite simple and nice, with a particularly attractive HVAC vent treatment. Not sure the Minority Report-style transparent infotainment screen will make it to production anytime soon, but there you go.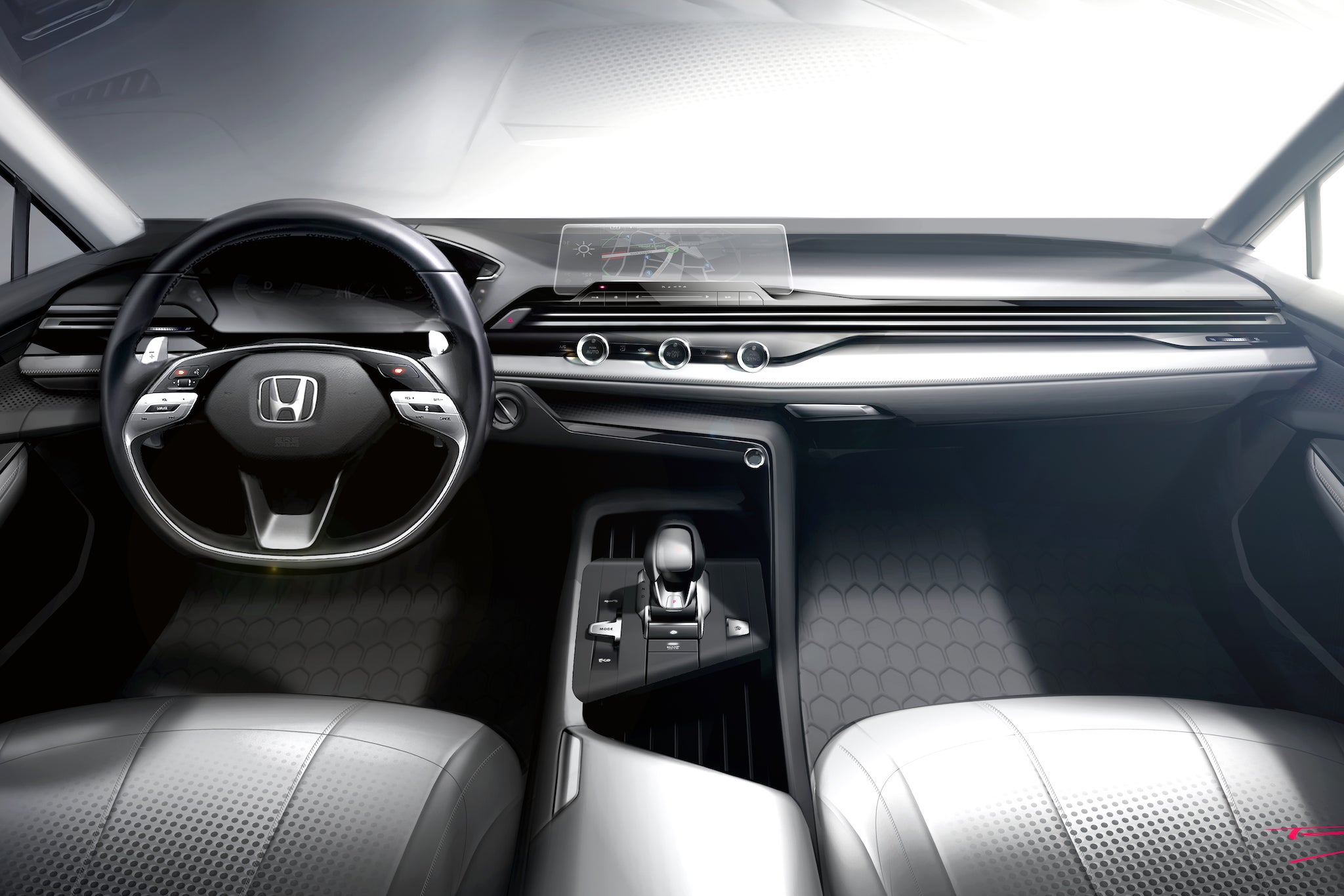 Honda
Also, note the presence of old-school physical controls like the volume knob and protruding gear shifter, two things Honda has previously campaigned or is still trying to get rid of with that terrible touch-slider thing (that was fairly quickly nixed in favor of the volume knob after everybody complained) and the not-as-terrible gear-select buttons on various Honda and Acura products, respectively.
Also, did you know that Honda came up with the bi-directional car key that worked for the doors, trunk, and ignition? Because I didn't. Before that, drivers carried multiple keys and had to make sure they stuck them in the right way, like some sort of cavemen. For our youngers readers, it's a bit like the difference between USB-A and USB-C... if each USB-A connector only worked with one specific device. Wild, right?
Oh, and don't forget; the all-new 2022 Honda Civic will be revealed this Wednesday, so stay tuned here at The Drive for all the juicy pics and details.
Got a tip or question for the author? You can reach them here: [email protected]