Seeing as I went 13 months without buying another truck from the '60s, I thought I'd change that with this 1965 International Travelall. It's different than what I'm used to—it doesn't even have a bed—but the classic 4x4 does share a few traits with the rest of my fleet. It's big, it's kinda crusty, and it... isn't roadworthy. None of those things truly define it, though. No, I'm afraid what does defines this thing is what's painted on the back.
While the truck may look okay-ish from the front—flaking grille and headlight surrounds aside—there's a hand-spraypainted (or maybe airbrushed? Those letters are definitely stenciled but who's to say) zombie mural on the tailgate that's admirably done but unquestionably ugly. Perhaps that's the point. Regardless, I must like it somewhere deep down because I still paid $1,500 for the Travelall. 
Caleb Jacobs /The Autance
The convoluted way I came to own this Travelall is only fitting. I'd seen it listed by a family friend on Facebook Marketplace and thought, "Wow, that's neat." There was only one photo included in the sale ad, and it showed the truck's most handsome angle—the front three-quarter, which I purposely used for this blog's lead image. That family friend is no dummy, of course.
My dad is actually the one who scooped up the IH first, right after he'd acquired an '86 Jeep Wagoneer that same week. I'd scrolled past the green truck half a dozen times before him and, one day, he told me about his newest acquisition. He's taken on the unhealthy practice of swapping dirt work for classic four-wheel drives, but to save him from himself—and my mom—I agreed to pay the $1,500 he was asking to cover his expenses. I didn't consider it a problem that I hadn't seen it in person. Yet.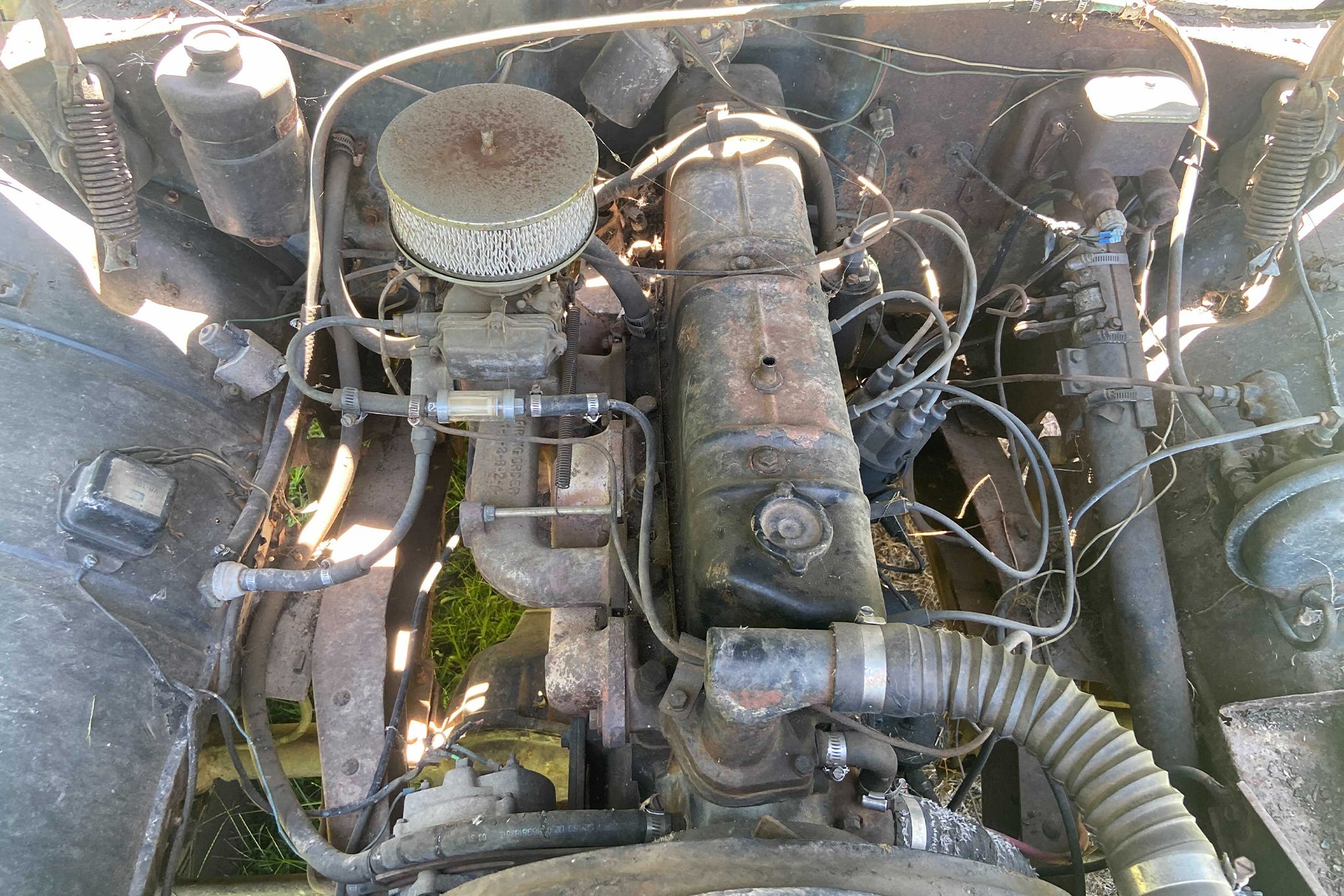 Caleb Jacobs /The Autance
The Travelall's 241-cubic-inch inline-six needs some work. It was last tagged in 2015, though it wears a set of like-new Yokohama Geolander tires so I'm not sure when it stopped running. I'm hoping we can make some magic by flushing the fuel system and dropping in a hot battery, so we'll see how far that gets us. It can't be too complicated, and I'm finally feeling familiar with these old carbureted sixes.
When new, this engine had max ratings of 140 horsepower and 223 pound-feet of torque. That's significantly less than the 300-cubic-inch inline-six in my '66 Ford dump truck, which made 170 hp and 283 lb-ft back before the moon landing. That output should be, erm, amplified by the four-speed manual transmission and what I'm sure is a low-geared rear axle. I don't have a line-setting ticket for the Travelall yet like I do for my '63 IH Loadstar, but it's in the plans so I can figure out what makes up this bucket o' bolts.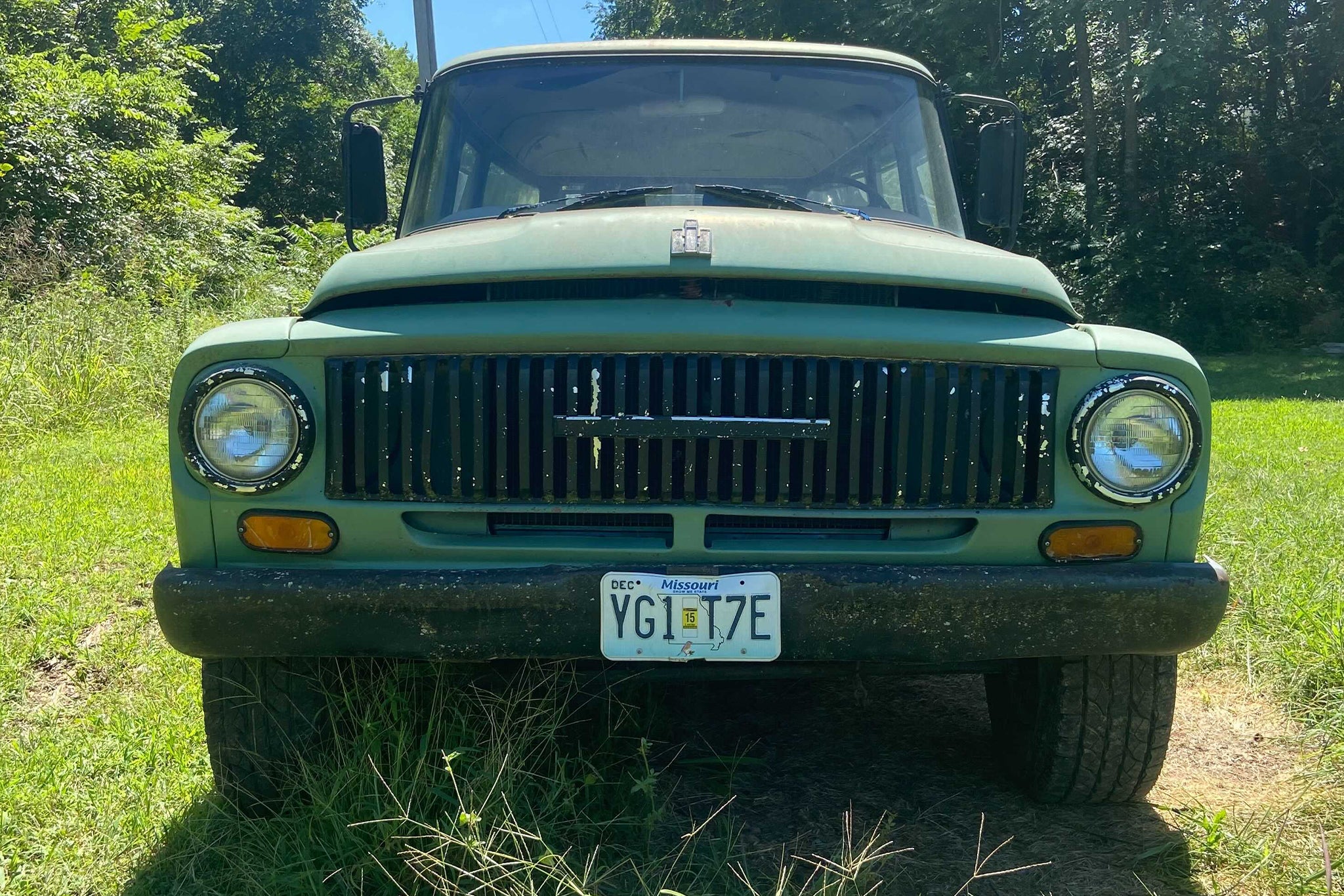 Caleb Jacobs /The Autance
The rig's exterior pretty much speaks for itself, and truth be told, it's not in bad shape. There are some dings, including a dent atop the tailgate right below the drop-down glass, but it's nothing horrible. I'm likely to leave them alone unless they can be easily fixed as I'd like to make use of its four-wheel-drive once it's up and running. 
And despite my coworkers' best attempts to convince me otherwise, though, I do plan on repainting it down the line; I still don't wanna make it too pretty to run through the thicket. 
(Editor's note: You're making a big mistake Caleb! This is artistic erasure! -- KL)
They're not wrong about the mural being so bad it's good. Those painted-on characters seem to show real personality—so much so that Kristen even named them. But while it certainly defines the Travelall, it's not how I want it to be defined, so it's gotta go. Still, I'll keep it around for a while even after I get it going. My son loves Grave Digger and if you ask him, this is kinda like that.
Inside is where I plan to make some more immediate and necessary changes. You can see in the photos here that it's got some rust on—and in some cases, through—the floor. When I saw it for the first time on Tuesday, I peeled the wet carpet back to find patches of grass showing underneath, indicating that this Travelall is probably a little more lightweight than when it left the factory. Again, I can't complain—given the price I paid—and it's not unfixable.
The headliner has fallen apart and although it appears to have some semblance of insulation underneath, I'll just yank it all out. Now that I'm thinking about it, I haven't even sat in it yet, though I know I want to reupholster the front bench and replace those second-row buckets with another nicely finished bench, like what it came from the assembly plant with. I'd also like to get the factory heater going as I plan to take this on offseason wheeling trips when our family's campground is closed for the summer. Maybe I'll even find a vintage teardrop camper for it.
All told, though, first impressions are solid, even if the floor's not, and I'm looking forward to digging in. It'll be a learning experience for me as I've never painted anything before, and my welding expertise is minimal, to put it politely. If you've got any ideas for it, let me know—I'm over here trying to find what engines will fit under the hood without too much modification. As of right now, I can just about throw my leg over the grille and stand beside the inline-six so there should be plenty of room for something good.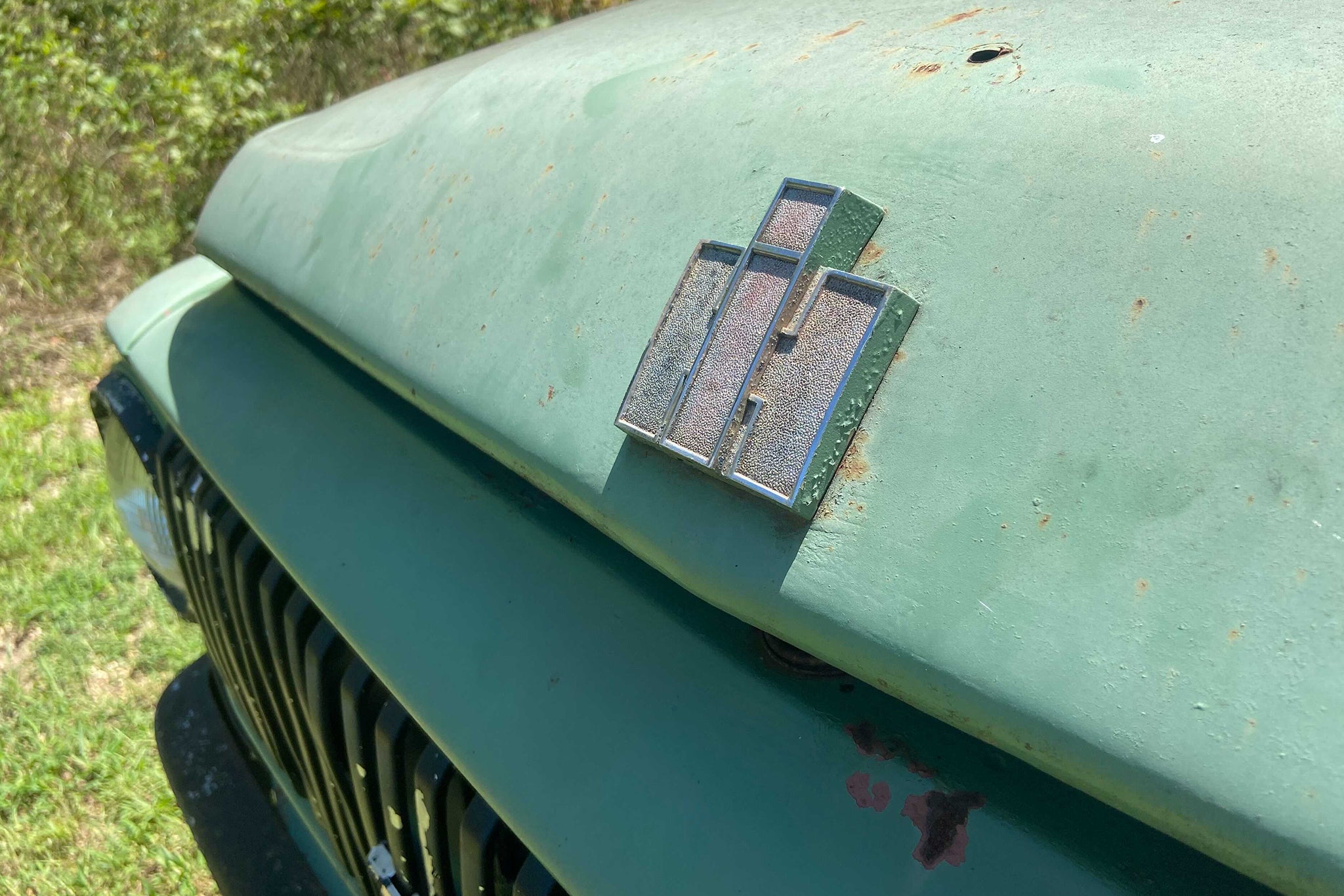 Caleb Jacobs /The Autance
Caleb Jacobs is News Editor at The Drive. He buys weird things, like a '66 Ford dump truck, a '65 Chevy school bus, a '63 International Loadstar, and now this '65 Travelall. We can't seem to stop him from writing about them. Send him a note: [email protected]