I'm not sure what's more aggressive, the Chevrolet Camaro ZL1 1LE's looks or the sounds it makes. Either way, they combine with the car's massive power to create one hell of an experience.
Car: Chevrolet Camaro ZL1 1LE
Location: Southeast Michigan
Photog: Tony Markovich (Instagram + Twitter: @T_Marko)
Camera: Canon EOS Rebel T5i, 18-55mm IS STM len
When I was working for a different auto publication in a past life, I was stationed in southeast Michigan. After living in Los Angeles, land of a thousand curvaceous mountain corners, for the years prior, one of the first things I noticed was the absence of good driving roads. I literally used highway clovers to test how well cars cornered at times. There is virtually one semi-gruelling loop nearby, however, that people use to drive hard, and it cuts through a beautiful hilly area that's spotted with lakes and ponds.
This photo was taken near that loop, and the Camaro ate up every inch of the drive with no regard to the serenity of the forest environment. No matter where you were on the loop, you could hear this car grunting, snarling, and coughing, as it flaunted its power made from a supercharged 6.2-liter V8. That's 650 horsepower, to be exact, and 650 lb-ft of torque to match. There's no question this car was designed to alert its surroundings of its presence, no matter the setting. Did I test out the claimed sub-4.0-second 0-60 time? That's a secret best kept between me and the forest.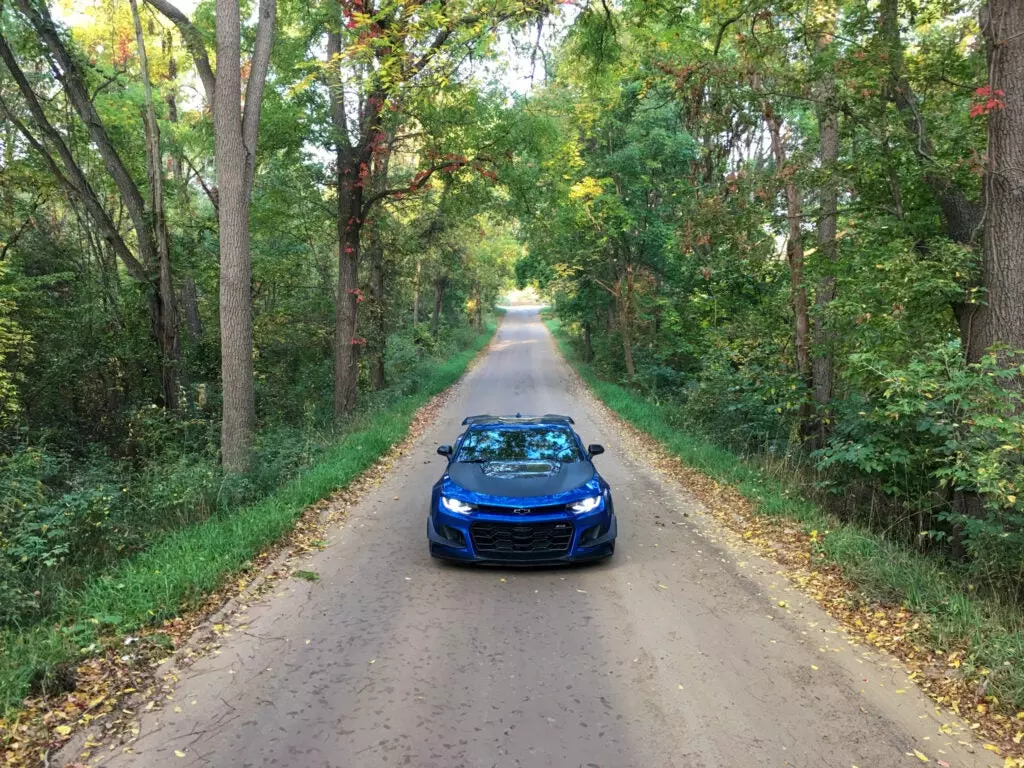 More great stories on Car Autance