If there's one firm, scientific way to describe the Land Rover LR3, it's Newton's Third Law of Motion: "what goes up, must come down." Its air suspension pumps up and functions for a good long while, but will inevitably deflate with the grace of a sat-on whoopie cushion, and stay deflated until some costly maintenance is performed. An LR3 with dead air shocks looks like its bowing is head in shame; the sight has sent many would-be buyers looking for a cool cheap SUV into a Jeep or Toyota. But in spite of some involved maintenance points, I think people should reconsider, and look deeper at the LR3.
By the way, the LR3 is known as the Discovery 3 elsewhere in the world and is the successor to the Discovery 2, which is the mildly re-styled and more complex update to my own Discovery 1.
The LR3 graced dealership lots as a fresh, new Rover from 2004 to 2010, with base MSRPs ranging between $38,000 and $52,000. However, nowadays you can find them for significantly cheaper through private party channels. I'm talking $3,000 for a tired project, to around $12,000 for a minty, prime example.
The LR3 is embraced by enthusiasts for its capability, ride quality, interior design, decent durability, and more. Plus, costly repairs can often be minimized by seeking some solid alternatives in the aftermarket. Here are several reasons why the LR3 is a great-at-all-things un-paved surfaces, and why one selling for cheap on Craigslist could be very well bought in this wretched used car market year of 2021. But also, could be bad. This is more of a primer or exploration than a comprehensive guide; I'm sure we'll get around to a Car Autance for that in the not-too-terribly-distant future.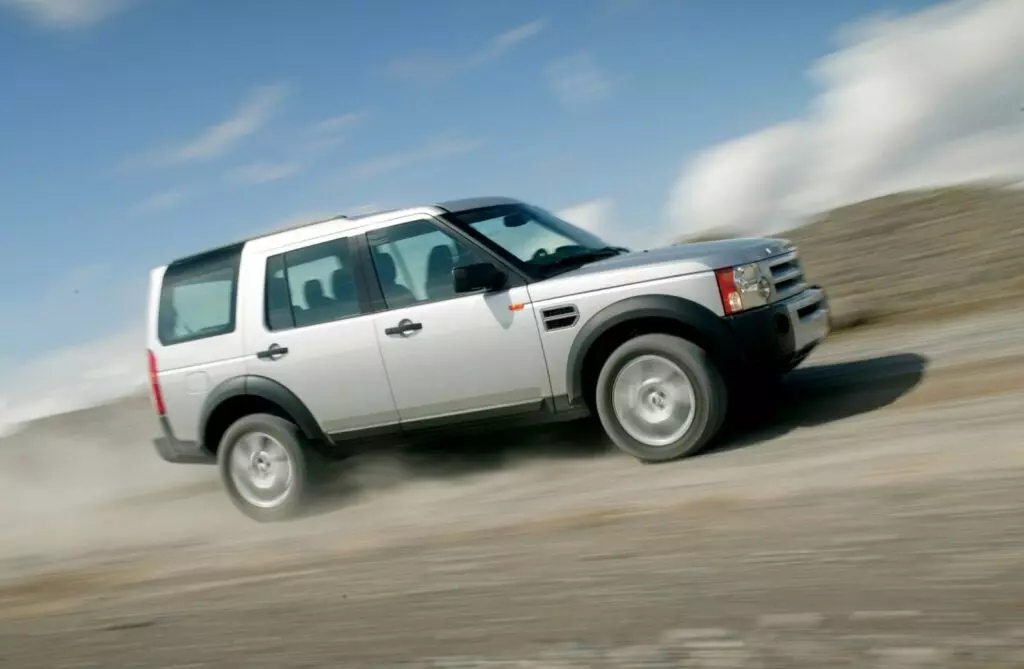 The Good
There are several reasons why the LR3 is attractive compared to other Land Rovers of all generations, as well as up against other off-roady SUVs.
The LR3 features the first generation of Land Rover's Terrain Response system, which is the first suite of electronically-assisted off-road settings of its kind. It's effectively an off-road traction control system. There are different modes for road driving, sand, mud, climbing up rocks, etc. Then, there are setting for hill climbing and hill descending. Each setting configures the traction control, throttle, air suspension, ABS system, and electronically-controlled differentials to form the perfect mix of, scientifically speaking, getting up and over shit. For proof of a mildly-modified LR3 doing so, check out this video of one with what looks like just upgraded tires:
If mobbing at Moab isn't a solid litmus test, I'm not sure what is.
The LR3 is also much more refined than previous-gen Discoverys. I joke about my Discovery 1 being a slightly-dressed-up farming implement all the time, because its true. I joke with all the love of course, I really dig this about it. But not everybody does.
The LR3 was a completely new platform by Land Rover, comprised of independent suspension at all four corners and a bizarre hybrid chassis to tie it altogether. By "hybrid chassis," I mean it's a ladder chassis with a monocoque-type structure on top, rather than just a truck body bolted onto a frame. The LR3's construction style significantly increases weight but also increases off-road durability (versus standard unibody construction that's common on modern vehicles) and overall comfort. A win-win, except for fuel economy.
That's OK though, because its still a more fuel-efficient truck than a Discovery 1 or 2. Thanks not being propelled by a pushrod sewing machine like the archaic V8 that's in my Discovery 1, the Ford AJ 4.4-liter V8 makes more power and is a generally more updated and mildly efficient engine. It also doesn't have cooling and cylinder sleeve issues like the BMW-cursed 4.0 and 4.6-liter V8s in the Discovery 2.
Overall, the interior is a nicer and more modern place to be than older Rovers, too. Visibility and interior dimensions are generally nice in older Discos, but even better in the 3. More visibility, more headroom, far better switchgear, a better sound system, more cubbies and storage, bigger cupholders (those in my Disco 1 are a joke) and more of them, and nicer materials throughout.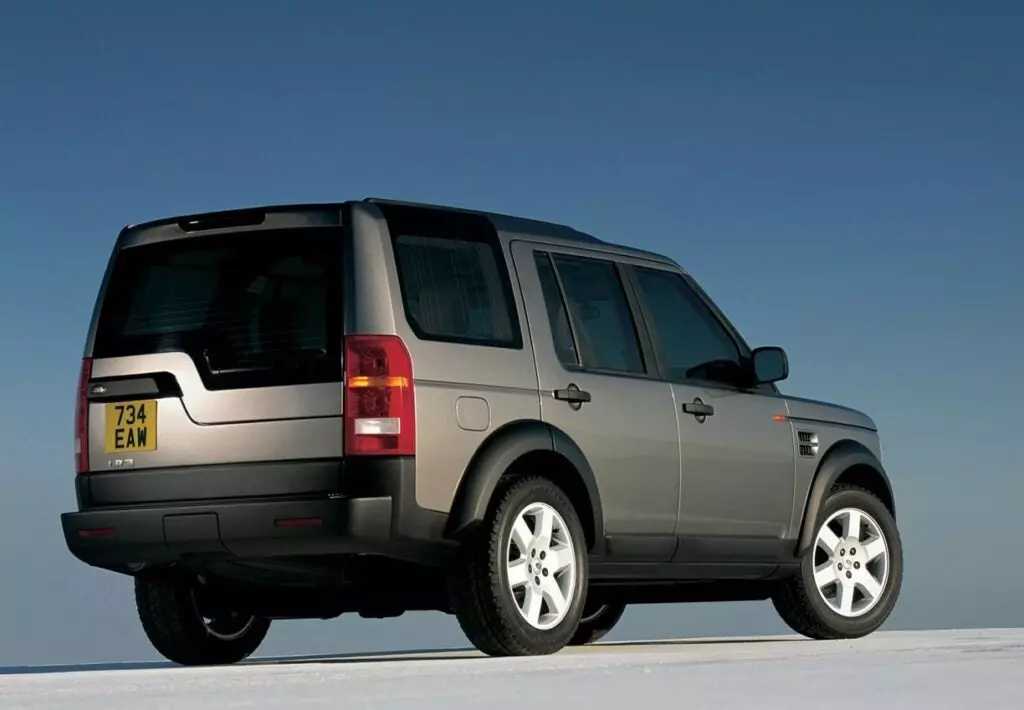 The Bad
There are of course a few downsides to LR3 ownership, however.
The AJ 4.4-liter V8 is sturdy, but still prone to leaks. I'm not sure it could be assembled in the UK without developing an above-average amount of leaks down the road. There's also the 4.0-liter Cologne V6 as an option, which is fairly sturdy, but criminally underpowered for the LR3's massive, 5,100-5,700 pounds of heft. From my research, it seems like everyone recommends prospective buyers only spring for the AJ eight-cylinder. It's worth the potential leakage to have just enough get-up-and-go.
When they do get up and go… I mentioned that LR3s are more fuel-efficent than an older Discovery but that's a pretty low bar. The LR3 V8 was originally rated at 12 mpg city and 17 mpg highway. Once you add knobby tires and a roof rack, you could easily slide into single-digits around town and off-road.
Apparently, they're quite sensitive to drivetrain fluid quality and replacement intervals. Especially ones that have seen a lot of stop-and-go traffic, or are off-roaded on the regular. Enthusiasts will read this and think "well, that's all cars" but normie-driven examples might have transmissions, transfer cases, and/or differentials on the way out due to some neglect here. Or, services they did have done involved shitty-quality fluids.
I hate to further indulge those keen on leaky Land Rover tropes, but it must be said that the LR3's trim pieces and weather seals aren't the best quality. They're known for letting water in over time via the driver door weather sealing, which in perfect British engineering fashion, leads to puddles in the footwell that kill important wiring harnesses, such as those connecting the central locking system.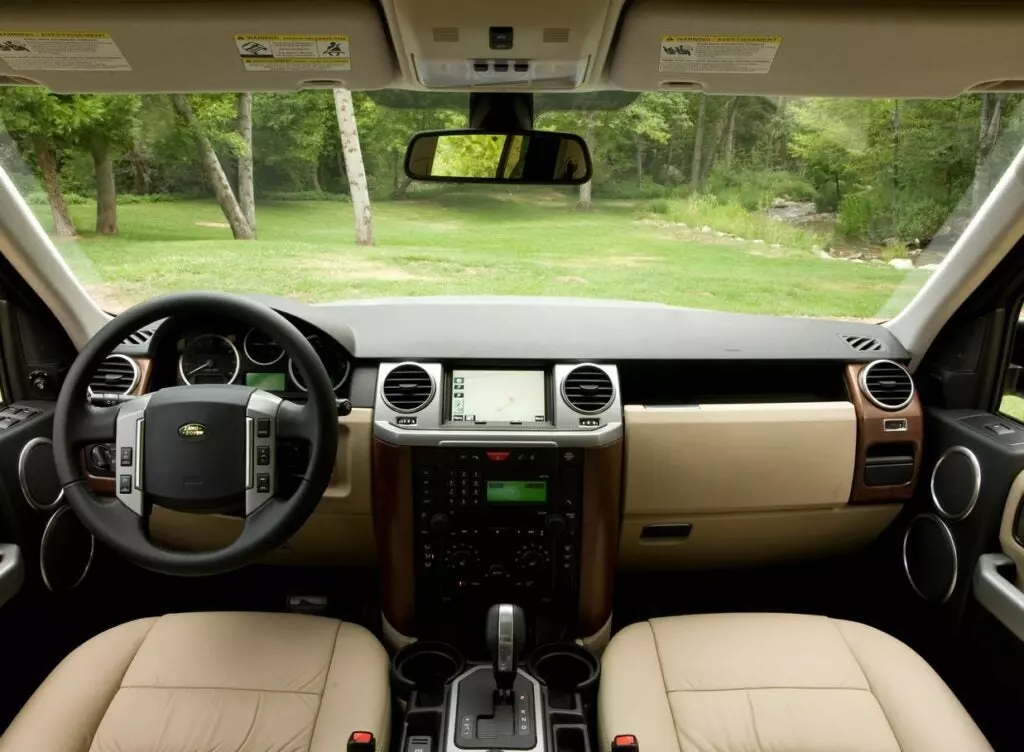 They're not members of Kingdom Animalia, but apparently they possess thoughts of aspiration. By this, I mean they're inclined to lose weight and be more like their lighter Disco 1 and 2 forefathers. They express this by losing trim pieces and any other exterior bits whenever possible. A quick glimpse of various Land Rover-centric parts retailers shows exterior mouldings and trims are popular purchases.
Then there's the real elephant in the room, besides the LR3's curb weight: its electronic air suspension system, known as EAS.
This one seems to be all over the map. There are great guides out there for troubleshooting this system, and many owners report that they've never had any actual issues. But since it's a complex system comprised of mechanical, electronic, and pneumatic parts, it does require service. Or, it has massive issues and wreaks emotional havoc on its operator, as some forum threads discuss.
There's a solid way to avoid all of this, though: install a conventional, passive suspension system. You know, old-fashioned dampers and springs. Retailers sell kits that includes everything one needs. These include the necessary software to tell the ECU not to mess with the Terrain Response system when it detects there's no longer an EAS system plugged in. People seem to be generally happy with this method, as their LR3s still ride comfortably, and if they're keen on taking it wheeling, they can opt for a lifted kit. I bet these are far sturdier than a fully re-done EAS system and save some weight, too.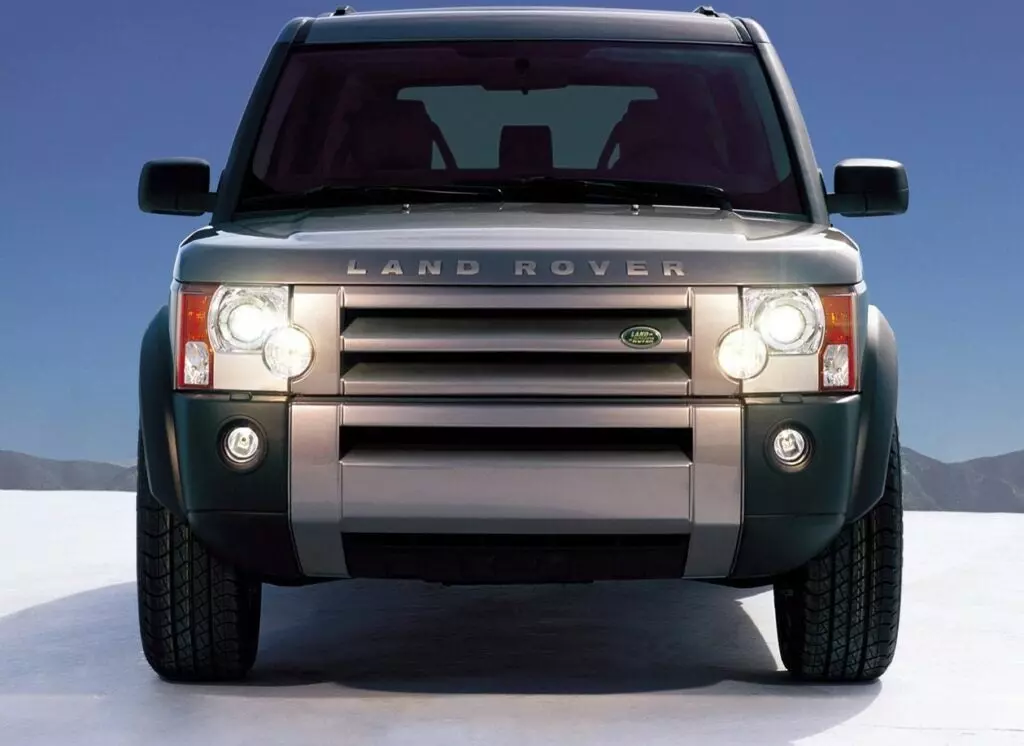 The Ugly
If you're like me, where you really enjoy the trim dimensions and iconic, athletic look of the Discovery 1 and 2, the LR3 just doesn't do it for you. It looks much bigger (because it is), more bulbous, and I'm just not a huge fan of its design in general. There are countless good-looking European cars from the mid-to-late aughts, but this is not one of them. I especially dislike the glass behind the C-pillar, the entire front end, and the stark, brutish lines throughout. So, the whole thing.
It doesn't have alpine windows (pieces of glass above the regular windows but below a sunroof) either, which is the best Land Rover design feature ever. The company really took the whole "trying to be completely different from the previous generations" to heart. The only Landy to get alpine windows in the USA since the Disco 2 is the new Defender, and I think only because of heritage playing a heavy hand in its design.
I will say: Lifting it (or keeping its EAS lifted) and adding bigger tires do substantially improve the overall look. Throw on a rack and maybe some steel wheels, and it's much better.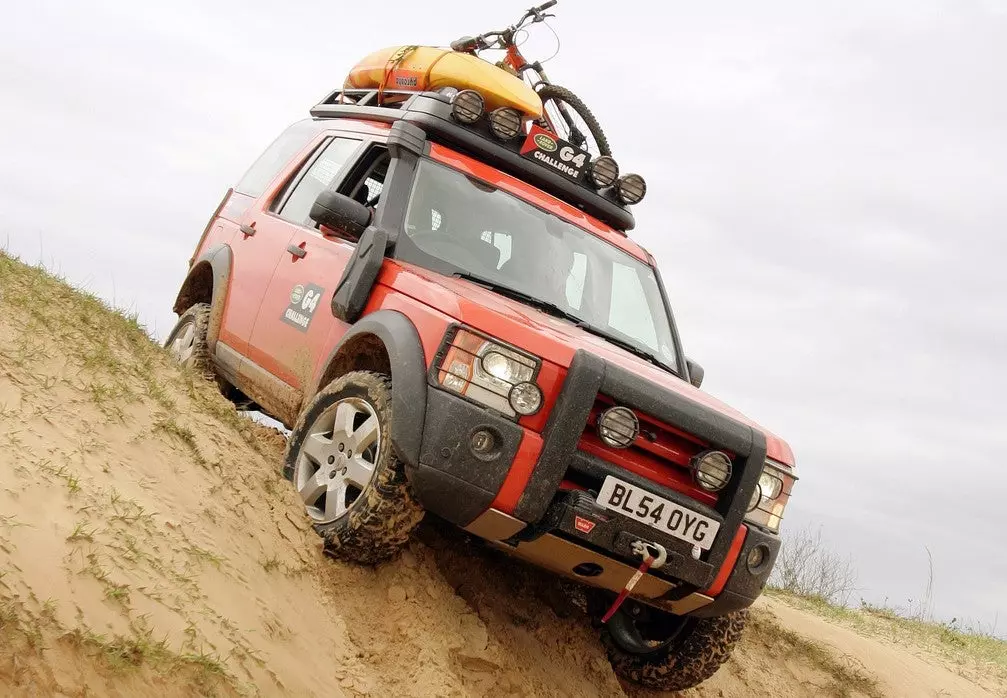 On the Whole
Still there's a lot about the LR3 that makes it a compelling buy in this day and age. Prices are generally pretty darn reasonable, and luckily there are solutions in the aftermarket for some of its shortcomings.
It's hard to find an electronically-advanced, capable, and modern off-roader elsewhere for the same money. And clean Discovery 1s and 2s are going up in value.
Like all used cars ever, service history and enthusiasm for ownership go a long way when finding a good example. If it's been well maintained, there's a good chance the EAS system, engine, and transmission won't cause any issues. Or its been swapped out for better stuff.
What do you think of the LR3?