The Suzuki Jimny is a small, plucky, and capable 4×4, with barely any power yet all the gumption in the world. It's been such a hot commodity that consumers have had to fight tooth and nail to get them in Europe and Mexico; Suzuki can't produce them fast enough. It's also a car that North American car nerds like yours truly have yearned for since we caught wind of it.
Recently, an article on Japanese Nostalgic Car by Ben Hsu came across my desk, detailing that a super-lean base model Suzuki Jimny would be sold to the world market, and that other manufacturers ought to follow suit. And by world market, I of course mean everyone but us.
What purveyor of the Slow Car Fast gospel wouldn't love a tiny, 4WD, stick-shift truck with great clearance and such brilliant styling? I'd fly all the to Iceland just to wheel one on their glorious, designated off-road trails. With its simple styling and primitive technology, the Jimny is a modern throwback to its own ancestors, as well as said ancestors' respective eras. Either as a cheap and fun runabout, a fun off-roader, or all of the above. But we'll never get it here.
We're the Wrong Off-Roader Market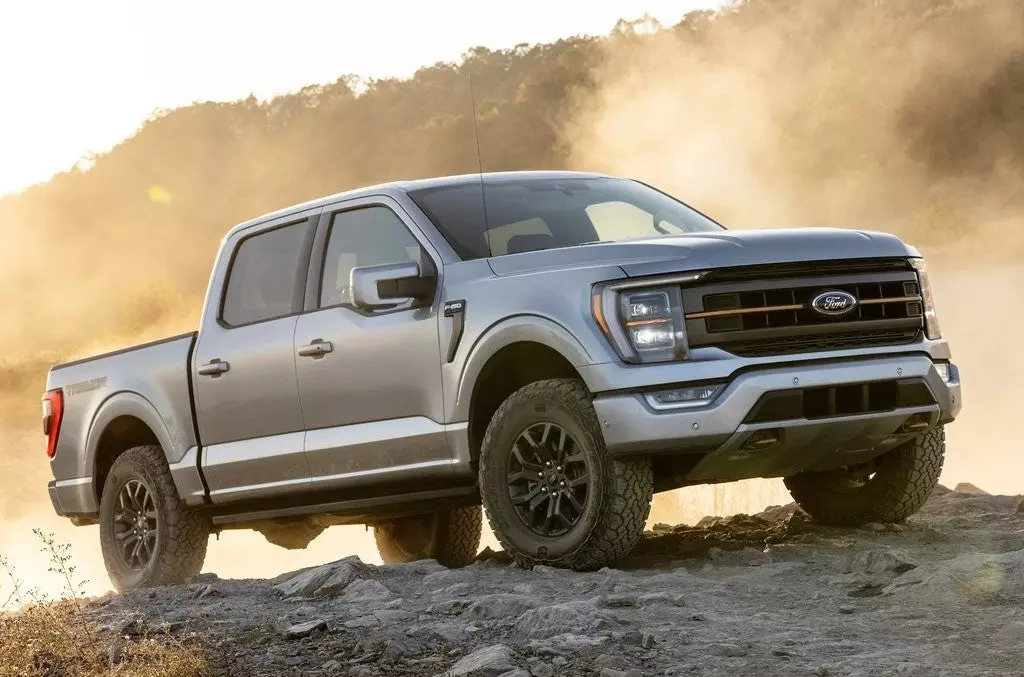 It pains me to say it, but I don't see any way that this cool little truck will ever show up in American dealerships.
Today's American off-roader market has a big infatuation with, well, big.
Think about it: Raptor, Power Wagon, Tremor, Trail Boss, Wrangler 392, the new Bronco, and even the Colorado ZR2 and Defender 110, are all large both in dimension and curb weight. The absolute-smallest one can buy is the two-door base Wrangler Sport, but even that tips the scales at just under 4,000 pounds. It might look small, like the Bronco, but that's nearly double the weight of the Jimny, which comes in around a minuscule 2,300 pounds.
Then there's power output. In addition to large and in charge aesthetics and dimensions, all of the above have significantly more horsepower than the new Jimny, which sports an ultra-modest 100 ponies. The least powerful of the bunch would be the new Bronco, which makes 270 horsepower in its base engine, followed by the Defender 110 P300, which puts out 296. All of the above hit 60 mph in less than eight seconds, the Jimny reaches the mark in… get ready for it… around 12 seconds. That's not gonna fly for your average new off-roader buyer. Even if they never take it off-road, which actually would work in the Jimny's favor as it's got the mechanical minerals to make lemonade out of its tiny 1.5-liter four-cylinder's power.
This market just doesn't seem too keen on the Jimny's cute, happy little car vibe, either. I can't imagine a Jimny getting the Alpinestars, Fox Shocks, Punisher, Monster Energy, and Gadson Flag decal treatment. Well, I can't imagine the Defender 110 getting this treatment either, but anyway…
There Ain't Enough Of Us Nerdlingers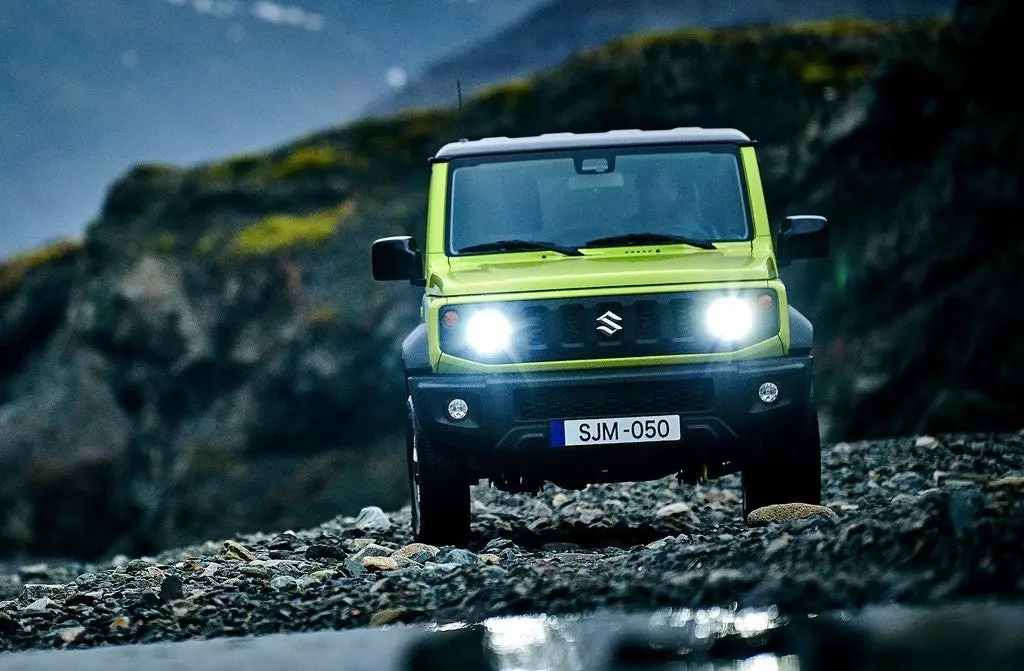 Everyone who's read up to this point and exclaimed "nuts to 0-60, and who gives a shit about the bro-dozer market!", I don't think there's enough of you, or rather, us, to still warrant bringing it over. In addition to not being a big truck, it's not a great family hauler, the only way to carry any decent amount of cargo is to drop the rear seats, the NHTSA probably wouldn't think too highly of it, people who are in the adventure-ready-lite market usually just buy Subarus and crossovers because of safety ratings… there's a lot working against our cute, adorable pipe dream.
People who buy tiny off-roaders buy tiny, old off-roaders, like the Jimny's forefather the Samurai. I don't think there's enough of that demographic to invest in a brand-new, tiny off-roader.
All of that is a total shame because I'd immediately throw a wrench in my financial planning, sell my Disco, and splash a couple of grand at a down payment on a fresh new Jimny. Preferably stick-shift. It'd fit my lifestyle so incredibly well: endless blog fodder, nice n' small for city driving, allegedly tons of fun to drive around, very capable off-road, and I don't need to haul any offspring.
So… Pipe Dream Or Fever Dream?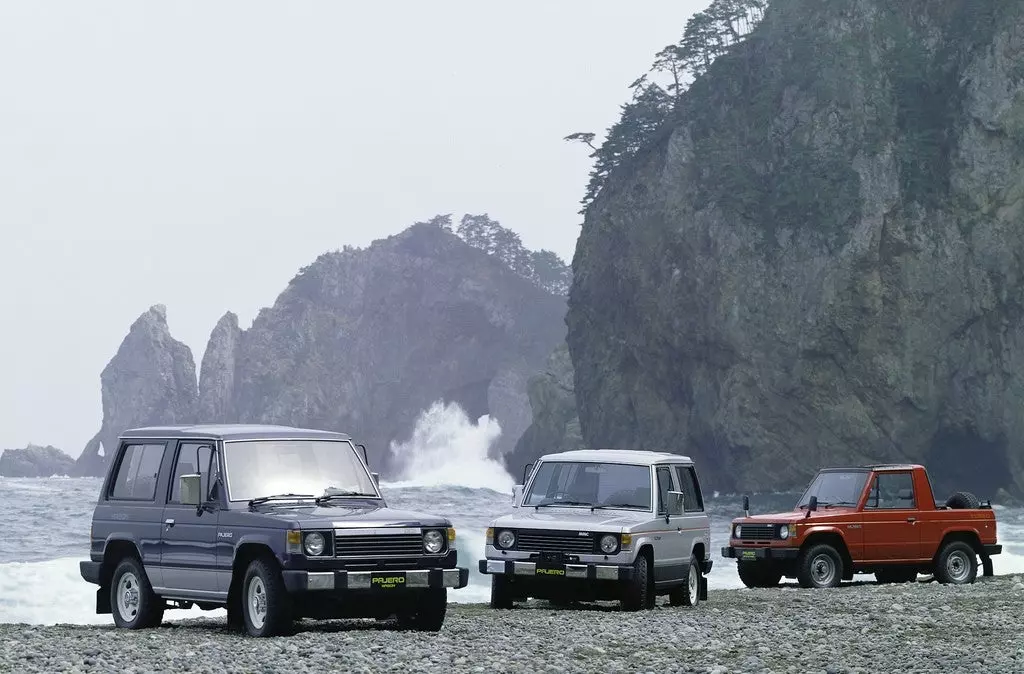 There is one potential way to bring the Jimny over here. Well, by potential I mean a very, very big stretch. If another Japanese manufacturer had the determination to try and cash in with the Jimny here, perhaps it could be re-badged as something else. Like how the Mazda 2 was re-badged as the Toyota Yaris (automatic only, bummer) before it got the kibosh.
Imagine if Mitsubishi wanted to do a Hail Mary to really revive its name on our soil, and re-badged the Jimny as the "Montero Classic," or something like that. It does kind of look like the original, two-door Montero (or, Pajero for you connoisseurs). Since its design harkens back to that magnificent little beast's era. Or, rather, minor exterior bits could be thrown on to help it look as such. Plus, Mitsubishi is still successfully selling one of the smallest, cheapest cars you can buy; they could capitalize on that further with a modestly-priced, re-badged Jimny!
Again, it's a stretch… but really it's just a daydream. Just like my daydream of wheeling past a stuck F-150 Tremor at Rowher Flats in a shiny new Jimny. I don't see any viable way for us to get the Jimny here in any way, shape, or form, and that's a bummer. But hey, now that I've stated this: prove me wrong, automobile manufacturers, prove me wrong.