​​​​Make, Model: Koenigsegg Jesko
Top Line: Christian von Koenigsegg has finally unveiled the successor to the record-breaking Agera. Named after Christian's father, Jesko von Koenigsegg, the new car is said to take both internal combustion and automatic transmission technology to all-new heights, capable of a top speed of over 300 miles per hour. 
What's New: The Koenigsegg Jesko gets a new engine, specifically a twin-turbo, 5.0-liter, flat-plane crank V8 producing 1,280 horsepower on regularly available gas or a frankly insane 1,600 hp on E85 biofuel. Developed in-house by Koenigsegg and milled by a small manufacturer located in southern Sweden, the engine is good for 1,106 pound-feet of torque, revs to 8,500 rpm, and supposedly features the world's lightest V8 crankshaft. 
The most interesting part of this so-called "megacar" perhaps is its transmission, a nine-speed multi-clutch unit that Koenigsegg calls a "Light Speed Transmission." Developed and built completely in-house, the LST is supposedly capable of changing between any of its gears in a virtual instant—at Light Speed. While dual-clutch transmissions load up the anticipated, adjacent gear, Koenigsegg's system uses seven clutches, enough to cover all of the gears minus the one you're currently in and first, probably. Theoretically, the driver could go from seventh to second in virtually no time at all.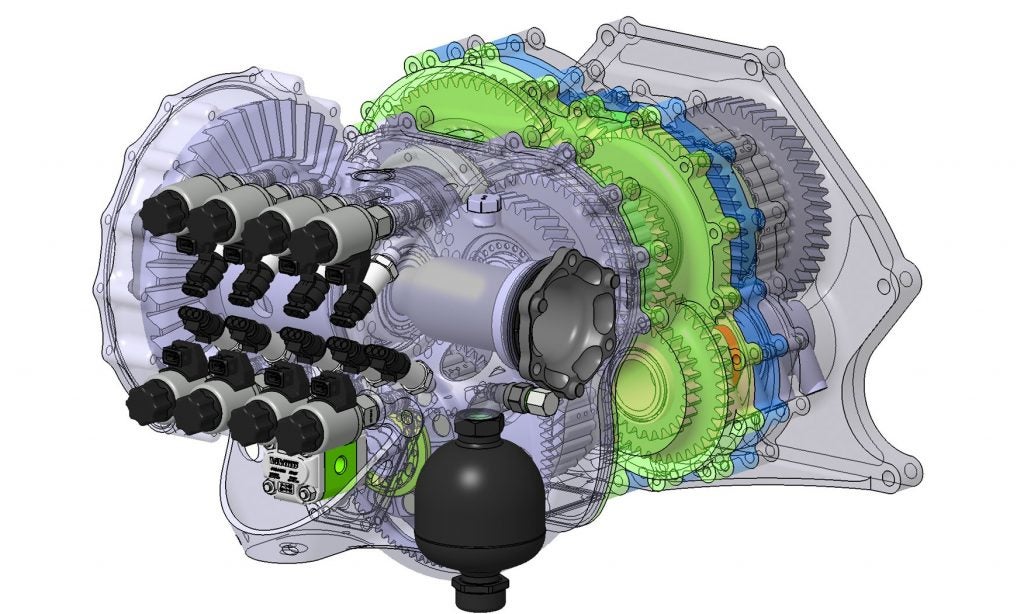 Light Speed Transmission, Koenigsegg
To take advantage of the revolutionary gearbox, the paddles used to change gear are notched. A light press flicks through to the next, single gear as usual but a hard press automatically shifts the car to the most "optimal" gear for something Koenigsegg calls "Ultimate Power On Demand" or UPOD. Sort of like 3D Touch on an iPhone.
Quotable: Speaking on the Jesko's outward appearance, design director Joachim Nordwall said, "The shape is instantly familiar and there are a number of design cues that tip their hat in respect to the outgoing Agera. The dip between the rear lamps, for example, which is present, but done in a more modern way." Nordwall continues, "The wraparound windscreen is there, too, but now has more of a fighter jet stance thanks to a taller roofline. The headlamps were given a more dynamic approach, morphing closer to the Regera shape but retaining an identity of their own."
What You Need to Know: The Koenigsegg Jesko uses an all-new carbon fiber monocoque chassis that makes for a more spacious cabin than previous Koenigseggs. The firm's signature horizontal Triplex suspension makes an appearance here (now on both ends of the car instead of just at the rear like the Agera) along with active and adaptive rear-wheel steering as well as up to 3,086 pounds of downforce.
Keeping the Jesko stuck to the ground is an all-new rear wing, front splitter, and rear diffuser. The car's big wing is inspired by the one found on the back of the Koenigsegg One:1 while its front splitter is the company's biggest yet. 
Sweden's latest megacar comes with Michelin Pilot Sport Cup 2 tires as standard but dry weather-only Cup 2 R's can be fitted as an option. 
Only 125 Jeskos will be produced.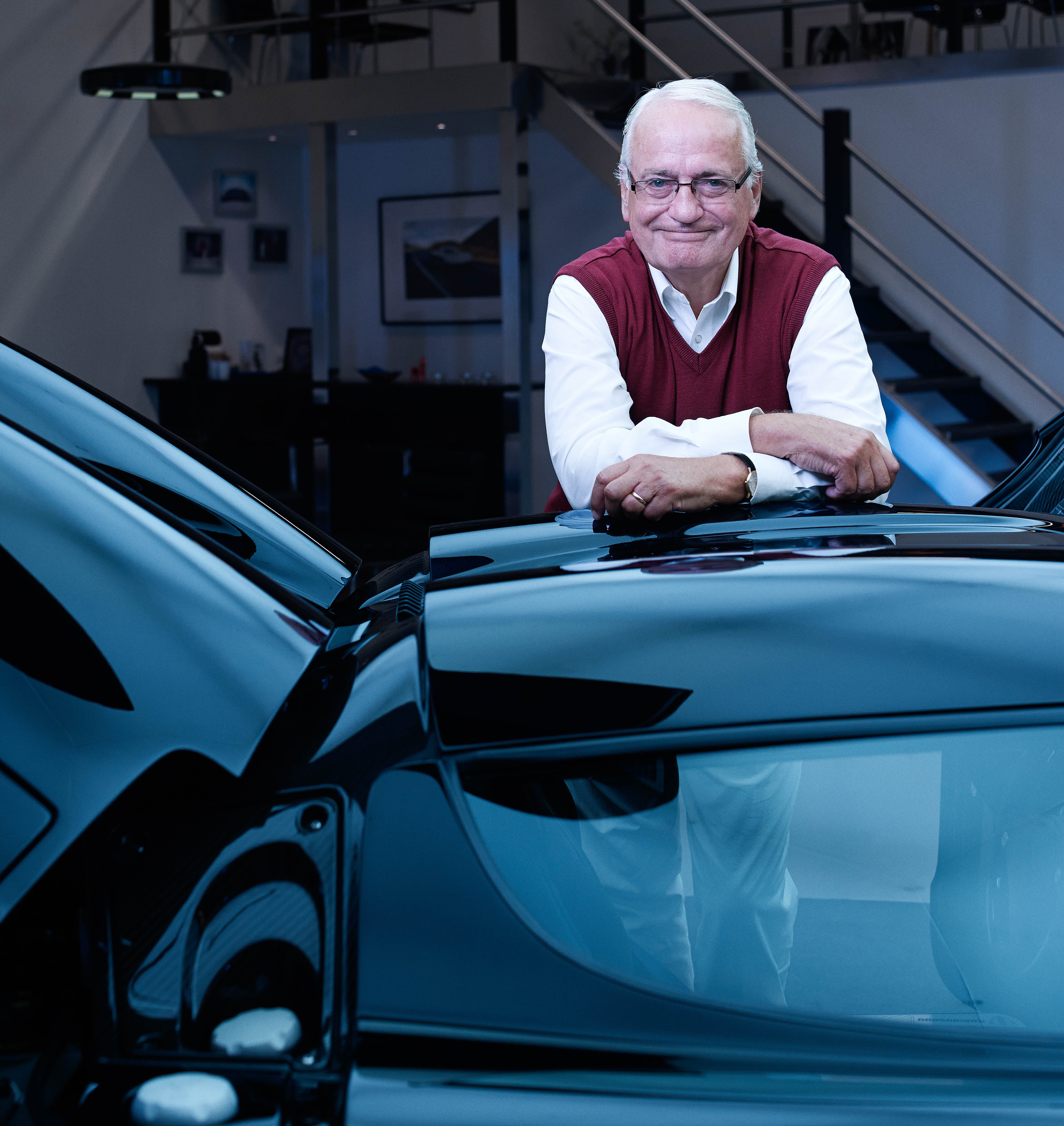 Jesko von Koenigsegg, Koenigsegg