Lincoln Motor Company isn't a brand that's used leading Ford Motor Company's monthly sales charts, but that seems to be changing with the debut of the Lincoln Navigator. The all-new luxe SUV recorded a triple-digit increase in sales during the month of March, further reassuring Ford's decision to boost production goals at its Kentucky Truck plant, the home of the Lincoln Navigator and Ford Super Duty.
In a statement about its first-quarter sales results, the Blue Oval highlighted the success of the Navigator while also claiming that SUVs, in general, delivered an all-time record sales for the third month of the year with a sales increase of 7.3 percent. Retail sales of the new Navigator grew a massive 101.6 percent compared to March of last year, with the average transaction price also growing a ridiculous $25,600 per vehicle. That's basically the cost of a decently equipped Ford Escape tacked on to the Navigator's already hefty price tag.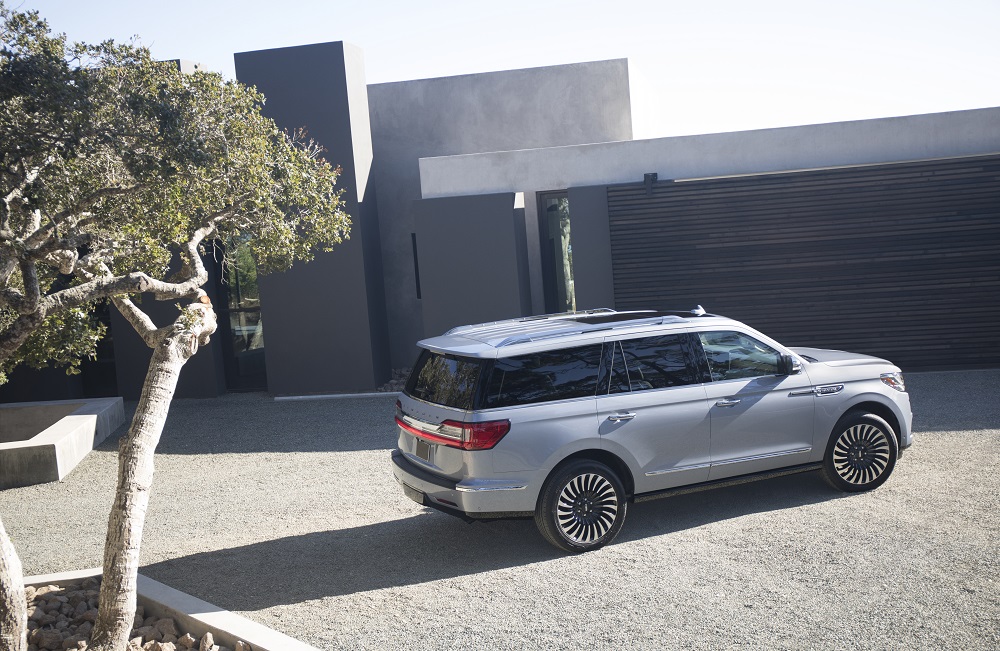 2018 Lincoln Navigator., Ford
The culprit for the Navigator-sized average transaction price increase is the SUV's two high-end trims. According to Ford, out of all 1,711 Navigators sold during the month of March, approximately 80 percent (roughly 1,368 units) were either a range-topping Black Label or Reserve trim. The Reserve trim has a starting price of $81,205, while the Black Label, which comes equipped with every option in the book, comes in at $93,705. Patrons opting for the extended wheelbase version must shell out an additional $3,200.
This sort of explosive sales success isn't all fun and games for Lincoln and its parent company, as the report claims that Navigators are only spending 10 days at dealer lots on average. This means that the pressure to perform is as high as it's ever been, and they better get used to it, because it appears that the upcoming Aviator will also be a big hit.