My hometown is Akron, Ohio — the birthplace of LeBron James, home of Firestone and Goodyear tire, and nearby a now-closed car manufacturing plant. That facility, Lordstown Assembly, has found itself in the national spotlight as a new and flashy electric vehicle startup company started promising a local renaissance riding on orders for its electric pickup truck. But Lordstown Motors is quickly losing cachet in the eyes of investors as it seems more and more like it'll fail to launch, and while that's a shame for people who were hoping to see dividends or buy an electric truck, it's the people who were promised jobs who are suffering the most.
Lordstown Motors is a spin-off company of box van manufacturer Workhorse Motors. In 2019, it announced plans to purchase the former GM Lordstown Assembly Plant and produce a fully electric pickup truck there. The whole area has been incredibly politically charged, involving call-out statements to GM and Ford from former President Trump.

Since Lordstown Motors' announcement to purchase and re-establish production at the GM Lordstown assembly plant, the truck project has been up in the air, with deadlines and targets continually pushed back, and promises broken. The company claimed to want to hire former UAW employees, but those talks quickly broke down. The W-15 prototype was shown in March of 2020, with the company claiming more than 100,000 preorders within weeks of its appearance. Everything came to a head in March 2021, when short-seller Hindenburg Research published findings that asserted that Lordstown Motors was lying about, well, nearly everything.
The Lordstown Assembly plant closed officially in December of 2019, but GM had been reducing jobs at the plant for even longer. First, two of the three shifts were dropped — laying off thousands of workers. Then, it stopped production of the final shift, laying off the last 1,500 people employed there. Many GM workers took either a contract buyout or a transfer to another General Motors plant elsewhere in the country, as 1,000 of 1,500 laid-off accepted transfers and left the Lordstown area. The rest were back on the job market, searching for new employment.
Since then Lordstown has felt empty, almost desolate. A quick drive down a pothole-filled Hallick Young Road showed the now-former GM Assembly plant, adorned with a four-story tall banner that says "Ride With Lordstown." A few months prior, that banner would have said "Lordstown, Home of the Cruze!" The road is wide, two lanes in each direction — clearly meant to ferry workers, new cars, and all sorts of transport in and out of the 6.2-million square foot plant.
The plant closure had devastated the area, but there still was a glimmer of hope.
Nearly as quickly as the plant had been closed, circa summer of 2019, someone else swooped in to save the day. Lordstown Motors, a cool new company touting renders of sleek electric pickup truck concepts, wanted to do its manufacturing in Ohio. The company's spokespeople talked big about hiring former workers from GM's time running the Lordstown plant. They claimed they'd received thousands of orders for the truck, and there were rumblings that the new workers would join the United Auto Workers union just like they did when the factory was turning out Chevy Cruzes.
Wall Street got excited about the combination of "electric vehicle" (the future!) and "pickup truck" (cash cow!) and Lordstown Motors started looking valuable. For the locals, it seemed like maybe the region was going to rebound after all. The promise of the plant re-opening was like salve to an open wound for people who were facing the destruction of their communities, people who had watched the same things happen in other cities in Ohio (like Dayton's closure of the old Trailblazer plant), seemed like they were going to avoid the same fate as them.
Before the pandemic shut down most human contact, I traveled to Lordstown to see what the scoop was and get a sense of how the region was coping with the months-removed closure of the Lordstown plant. On March 5, 2020, General Motors held a town hall-style meeting at Lordstown City Hall over the future of the new battery plant with LG Chem. These batteries are planned to power what we now know as GM's newly forthcoming electrified vehicles, on its Ultium platform. The plant is expected to bring around a thousand new jobs to the Mahoning Valley area and "pay wages competitive with other battery manufacturing plants." It seems like a good counterpart to Lordstown Motors, the company which at the time, was credited for saving jobs at the recently-closed and hotly controversial GM Lordstown assembly plant.
The meeting room was mostly full of GM corporate representatives, reporters, a handful of concerned Lordstown residents, and a few local guys who worked the plant and retired long before any sort of national attention over its sale and closure had affected them in any way. One person in particular, Wade McMullen, didn't seem to want to be there at all but he caught my attention.
McMullen had worked at the GM Lordstown Assembly plant. He talked to a few old UAW veterans and a couple of the more friendly news outlets. Despite shaking hands and asking questions to a few other reporters, McMullen declined to talk on camera for anyone in the room. He made his way to leave the town hall meeting before it ever started. In the parking lot, he talked briefly about his time at the GM plant, but he wanted to get back home.
He came to "see what these guys were saying" — if they were going to talk specifically about jobs GM was actually going to offer at its new plant under construction.
"I don't understand, [GM] told us we were doing a good job, the [Cruze] was winning all sorts of awards," said McMullen. The Chevy Cruze still continued to be built for a while after its cancellation in the 2019 model year, at the Ramos Arzipe, Mexico plant. All U.S. and Canadian-market Cruze hatchbacks are made there. McMullen figured that if the Cruze was not doing so well, then maybe GM would reshuffle important models, either by moving Cruze production entirely to Lordstown or giving Lordstown a new model to manufacture. At the time, GM had just announced the Chevy Blazer, which led some to assume that maybe that model would save Lordstown, and in turn, the Mahoning Valley.
It didn't come, though. The Blazer, like the recently-defunct Cruze, is made at Ramos Arizpe in Mexico. By mid-2019, the Lordstown plant was effectively dead — "unallocated," in GM parlance, which is a union contract-friendly way of saying it won't be used anymore. The plant struggled for years, but the decline in small car sales was the final nail in the coffin. And efforts to get GM to use the plant to make other kinds of cars and trucks fell short.
During my conversation with McMullen, I asked him if he thought about getting a job at Lordstown Motors. It was a consideration for him, but wages, hours, the number of jobs, the potential for unionization, everything, were all uncertain.
He was right to be skeptical. A little over a year after our conversation, we learned that Lordstown Motors wasn't what anyone thought it was. Or at the very least, progress on the project had been greatly overstated. One of its few prototypes burned to the ground. The company reported huge losses and they've halved their electric truck production goals, down to a measly 1,000 trucks. Valuations of Lordstown Motors have plummeted. Recently, it has changed CEOs, and now it's saying it can't move forward with truck production without a significant cash infusion.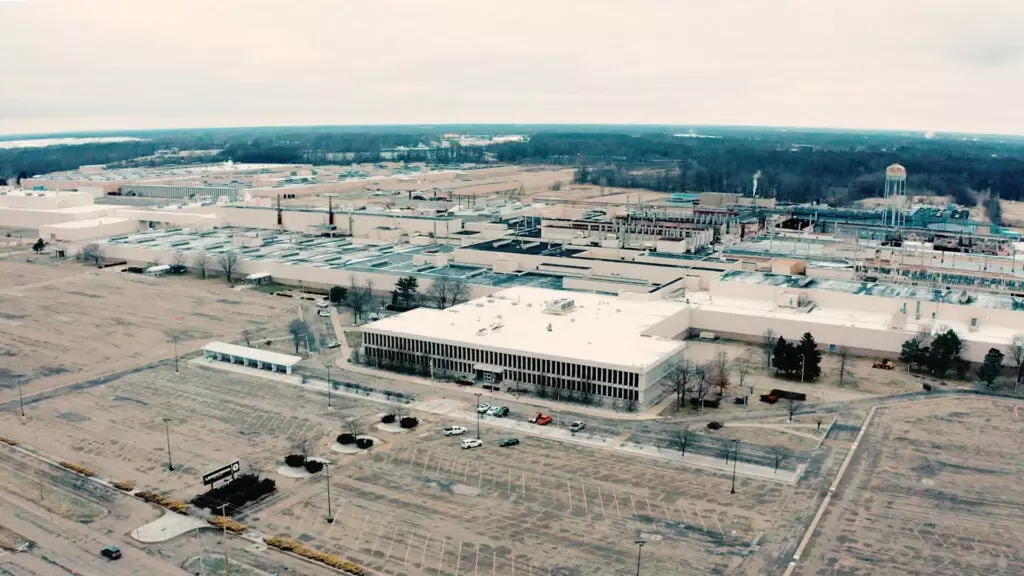 As of this writing, the Lordstown Motors website still looks optimistic. A prominent promotional clip is still hyping the Endurance pickup… "arriving 2020." So presumably the company's still clinging to dreams of coming online in earnest. But based on everything we've seen and heard, my best guess right now is that Lordstown Motors will not make it.
Those who have been hoping to pull dividends out of investments in Lordstown Motors will probably not get them. That is unfortunate, but immaterial to the needs of the people in Ohio's Mahoning Valley.
As a kid, everyone I knew depended on the auto industry in some way. Without a college degree, my father worked as an industrial electrician at Goodyear, and later Firestone, via an apprenticeship program that I'm pretty sure no longer exists. His union job allowed him to buy a house, and raise me and my four brothers, on one income. Same for family friends, uncles, aunts, cousins they all worked at Firestone, or Chrysler, or Ford, or GM plants all throughout northern Ohio and Michigan. That lifestyle is now basically impossible. As the factories died, so too have the local suppliers and food places and stores and other satellite businesses that spring up around a functioning manufacturing industry.
Mahoning Valley residents need stable, gainful, dignified employment. Broken promises from a shiny startup company like Lordstown Motors might disappoint shareholders and tech speculators, but it's far more heartbreaking to the people who are desperate for the opportunity to build their community back. There are people, faces, families, communities that are tied up in these big corporate decisions. When grifts like this fail, they hurt more than just a handful of stock jockeys; they devastate real, hard working people.
So — what's the solution? Hell, if I knew that maybe I'd be the one re-opening the factory. I just hope the Lordstown Motors drama encourages investors to be skeptical makes future charlatans realize that ripping off a struggling community is a lot crueler than scamming Wall Street.