Even in an age where the internet has made product leaks an unavoidable facet of the car business, there are still plenty of secrets lurking out there. And while GM's plans for the upcoming mid-engined Chevrolet Corvette have been about as subtle as, well, a mid-engined Corvette,
The Drive has obtained pictures that suggest a Cadillac version might be in the works as well. Is this the return of the Cadillac XLR?
First, the alleged proof. A tipster sent over three photos of a mysterious key fob, a nondescript chunk of plastic with seven buttons crammed on the front and a modern Cadillac badge on the back. But there are several important clues here. Aside from the customary lock/unlock, trunk open, and remote start features, the bottom-left chicklet shows a convertible roof in action. More curiously, the button directly above that appears to represent a front trunk opening, something that's only possible with a mid-engined, hybrid, or electric powertrain layout.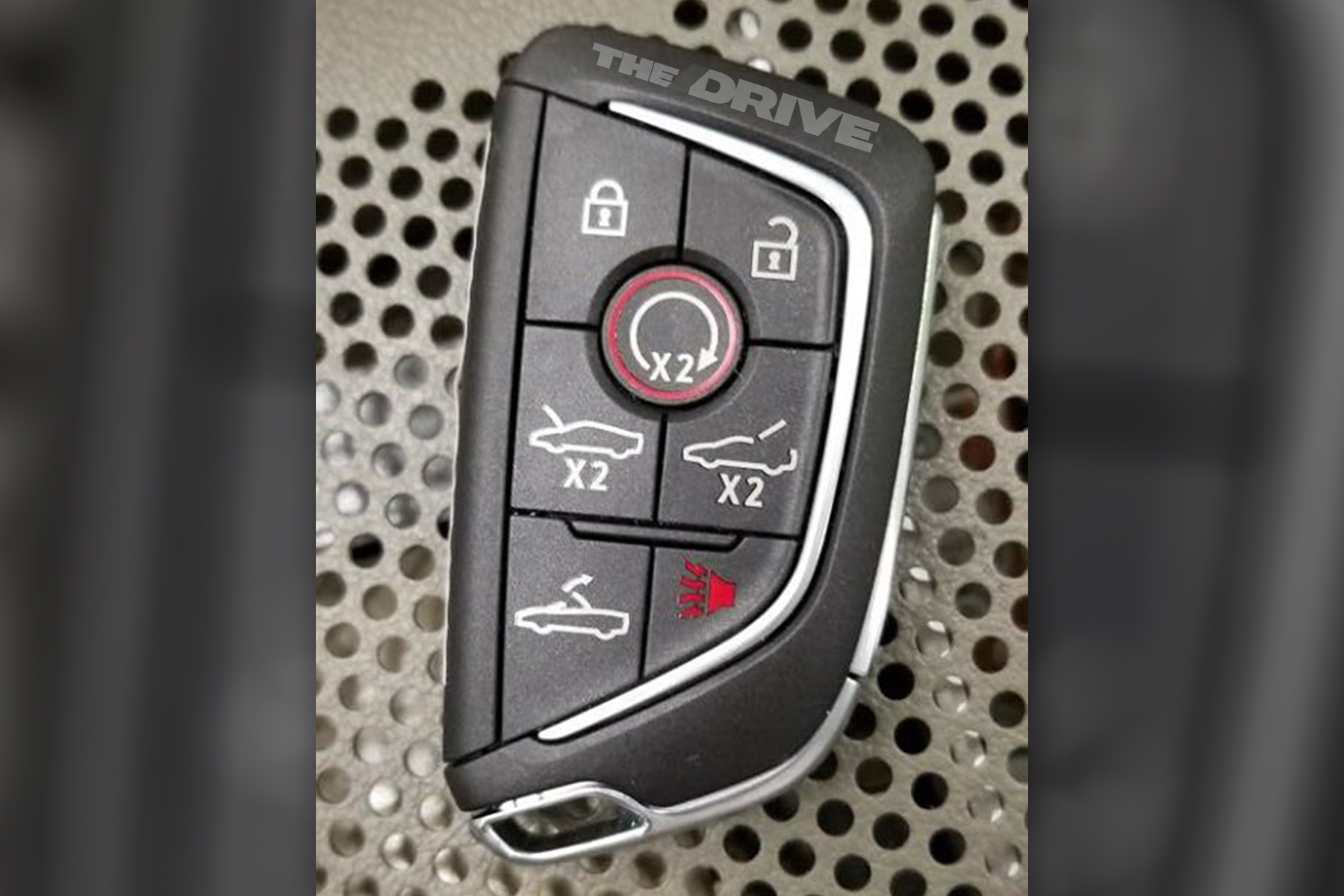 Supplied
In keeping with GM's habit of sharing fonts and icons between brands, the wedge-shaped car silhouette on the buttons is the very same one GM used on C7 Corvette key fobs. Then there's the fact that the shape and design key fob itself doesn't appear to line up with any existing Cadillac product.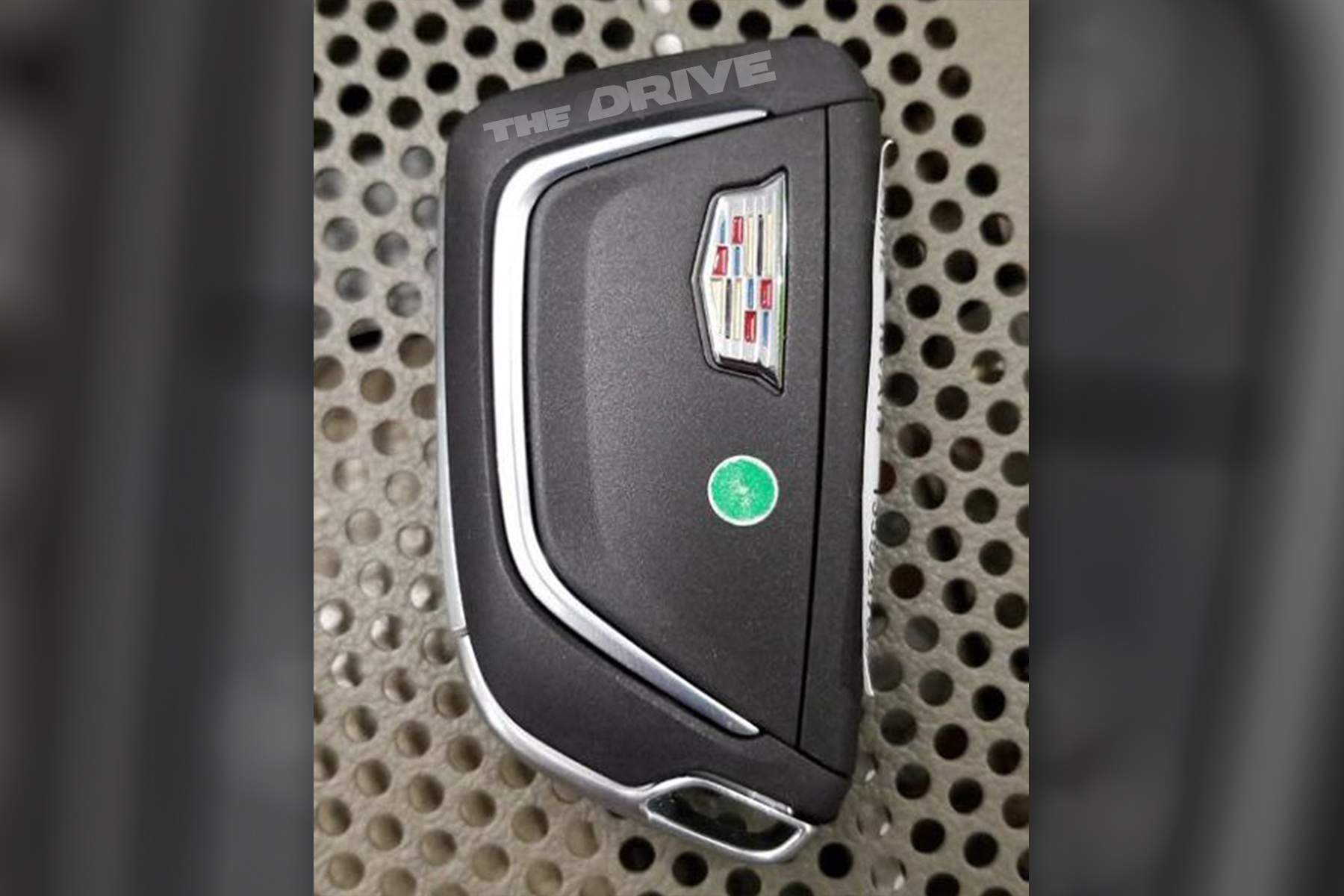 Supplied
There's also a third photo with some serial numbers visible. We reached out to Cadillac and GM for more information on the pictures, and we'll update if we hear back. This is all circumstantial evidence—but it does suggest a convertible Cadillac cousin to the C8 Corvette could be in the works.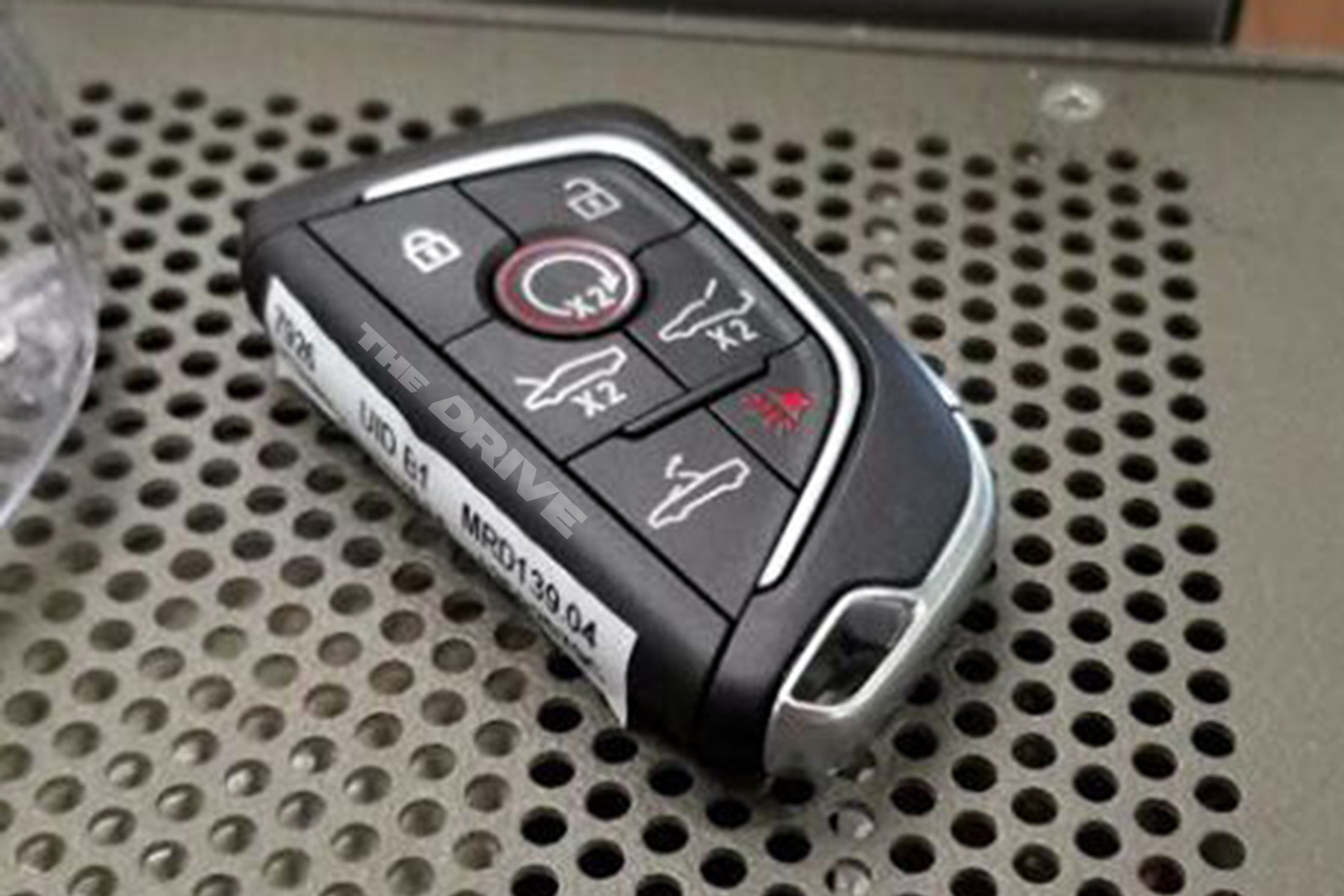 Supplied
That said, there are some hefty caveats to consider here. Compare its busy, unpolished look and separated buttons to the current Cadillac fob design; it's entirely possible that this is some sort of universal test fob whose functions aren't tied to the icons on the buttons. Perhaps it's a rough mockup of the real C8 Corvette fob with a Cadillac badge to throw eager journalists for a loop. Or maybe it does signal an upcoming Cadillac convertible, but one with a hybrid or entirely electric powertrain to differentiate it from from the roaring, mid-engined 'Vette.
Again, all speculation. But things are in flux at Cadillac, and its transformation from the fading standard of plush elegance to a modern luxury performance marque hasn't been without its growing pains. Slowing sales of its sedan-heavy portfolio sent CEO Johan de Nysschen packing in April, its ambitious "Book by Cadillac" car-subscription program will disrupt itself out of business by year's end, and the bread-and-butter Escalade is losing out to the reborn Lincoln Navigator. It's also done with its New York experiment, having announced its return to Detroit earlier this fall.
So after teasing glorious, futuristic concepts like the Elmiraj and the Ciel for years, conditions might finally be right for that kind of moonshot. It just remains to be seen whether Cadillac will take it.