Even if you had the $3.6 million it took to buy one of Lamborghini's 63 supercapacitor-equipped Sián FKP 37s when they were announced—you couldn't have—because Lambo sold every single one before its public reveal. If you still want one, however, and don't feel like paying scalper prices, you're in luck, because there's now an alternative that costs barely a 10,000th as much as the real deal. The only caveat is that you'll have to build it yourself because it's made by Lego.
At 3,696 pieces, Lego's new Sián FKP 37 Technic set has 97 more pieces than the Bugatti Chiron kit it released in 2018 for the princely price of $350. Accordingly, the Lamborghini costs a fair few cents extra, coming in at $380, making it Lego's most expensive current car set—if one that's more straightforward than rigging your wife's Subaru to play Toto's "Africa."
Like the Chiron set that came before it, this Lamborghini has a fully modeled interior, a bag hidden in the frunk, and all the functional gizmos you expect on a Technic kit. The doors open, the rear wing rises and dips, and if you click the Sián's eight-speed transmission into gear, its plastically aspirated V12 will actually spin as you push the car along.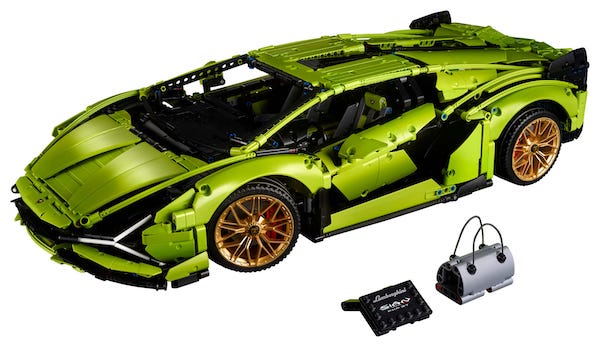 Lego
Unlike the real Lamborghini, this scaled-down Sián's production numbers aren't strictly limited, and Lego will build as many as it can sell. The Danish toymaker will still limit each customer to just two kits to prevent scalping (even Lego hates supercar scalpers), which will be made even trickier by the fact that it hasn't even opened order banks quite yet. But come Monday, June 1, Lego will start accepting orders—be ready to spam Ctrl+R to get your order in ahead of the dozen or so that The Drive's staff will surely place.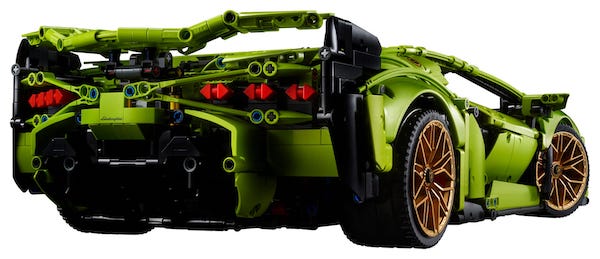 Lego
Got a tip? Send us a note: [email protected]