For the 2021 model year, Chevrolet has taken its Suburban and Tahoe SUVs down a route that's vastly similar to the Silverado pickup. They feature nearly identical front fascias as well as three of the same engines, including the all-new 3.0-liter Duramax diesel inline-six. The compression-ignition power plant is slated to have the same output in SUV spec as it does in the half-ton truck, and you'll find it in every Tahoe and Suburban trim—aside from the off-road-focused Z71 models. Chevrolet, we have questions about this.
In theory, the low-end twist of the diesel lump—460 pound-feet in total—would come in handy at crawling speeds as it's able to reach peak torque at just 1,500 rpm. While the Suburban and Tahoe's available 6.2-liter gas V8 makes the same amount of torque, it has to rev all the way to 4,100 rpm to hit its stride. This means more abuse on the engine and 10-speed transmission as well as a trickier power delivery that isn't always ideal when traversing technical obstacles.
So why won't Chevrolet sell the 2021 Suburban and Tahoe with its newest full-size engine? When talking with Jalopnik, a General Motors spokesperson reportedly said that the Z71's front fascia—which has been tweaked for a better approach angle—limits packaging capabilities. Furthermore, if the automaker were to stick the 3.0-liter turbodiesel into the off-roading family-haulers, they'd have problems keeping temperatures down as the intercooler is supposedly the toughest bit to shoehorn into the existing engine bay.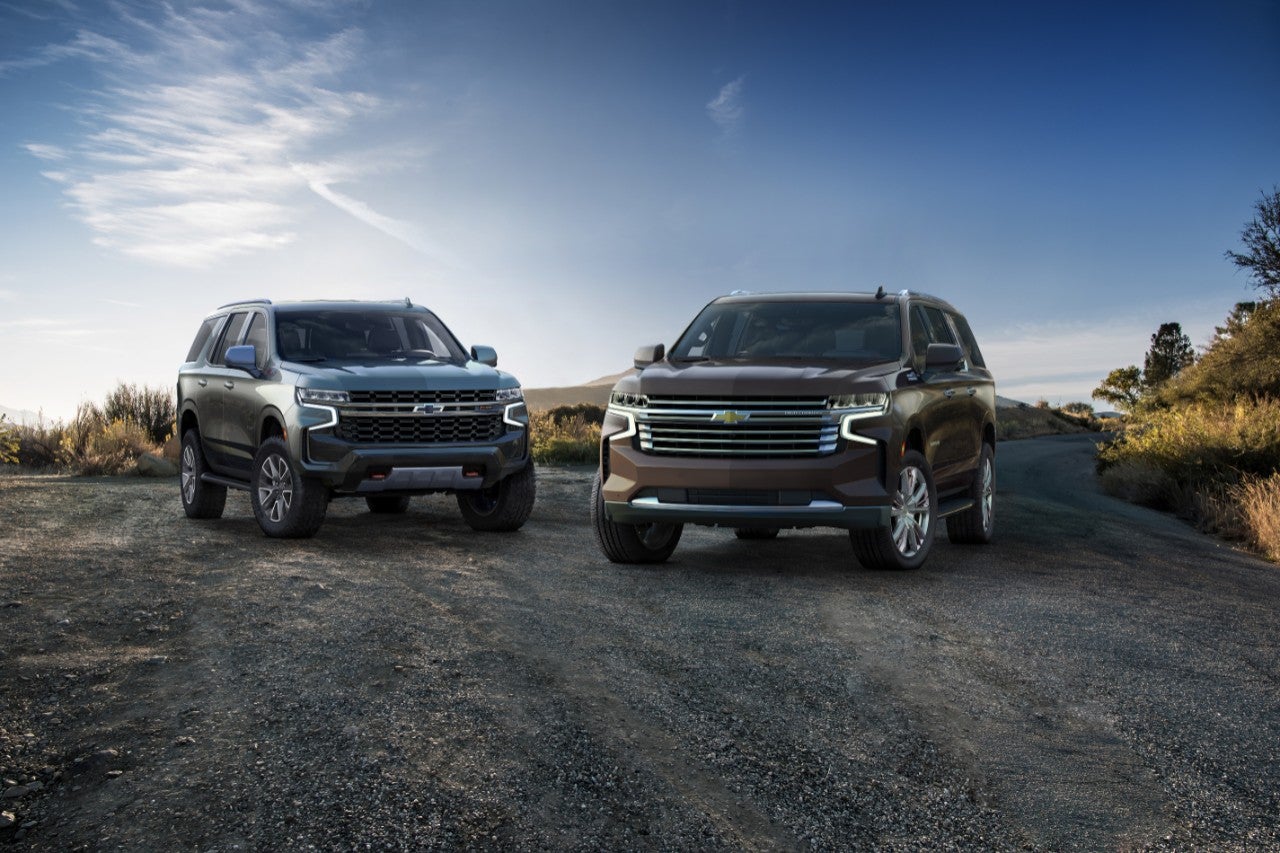 Chevrolet
Customers who opt for the Z71 variants will instead miss out on the potential 30 mile-per-gallon highway figure that other Suburban and Tahoes could reportedly achieve with the Duramax, which certainly won't be helped by their beefy all-terrain tires. Instead, they'll have the choice between a 5.3-liter V8 that produces 355 horsepower and 383 pound-feet of torque or the aforementioned 6.2-liter with impressive 420-hp and 460-pound-feet ratings. These both dwarf the diesel's 277 horsepower, although it holds its own in the torque department.
If you were to buy another Suburban and Tahoe trim that does offer the 3.0-liter Duramax and all-wheel-drive, you could technically upfit the truck to Z71 spec. You won't have the same front fascia and thus the improved approach angle, but Chevrolet does sell a front skid plate separately for the 2020 model year SUVs which, along with the knobby tires, is the trail-ready trim's main advantage. Call up your local aftermarket shop for a set of taller all-terrains and voila—you've got a makeshift kit of your own.
The Drive has reached out to GM to comment on whether or not it will offer said skid plate for the 2021 Suburban and Tahoe.
Got a tip? Send us a note: [email protected]