Chinese cars are quickly becoming ubiquitous in many parts of the world. Yet, when a Chinese-made vehicle makes its way into the news, the commentary often results in unsubstantiated rumors of stolen tech or flippant remarks that it's a copy of car X and car Y. Sure, maybe some of that stuff is true, but many times Chinese cars are as unique or derivative as any other car brand on the market. The Great Wall Ora Good Cat, for example, seems to be the real deal, even if it is a pastiche of styling cues from other brands.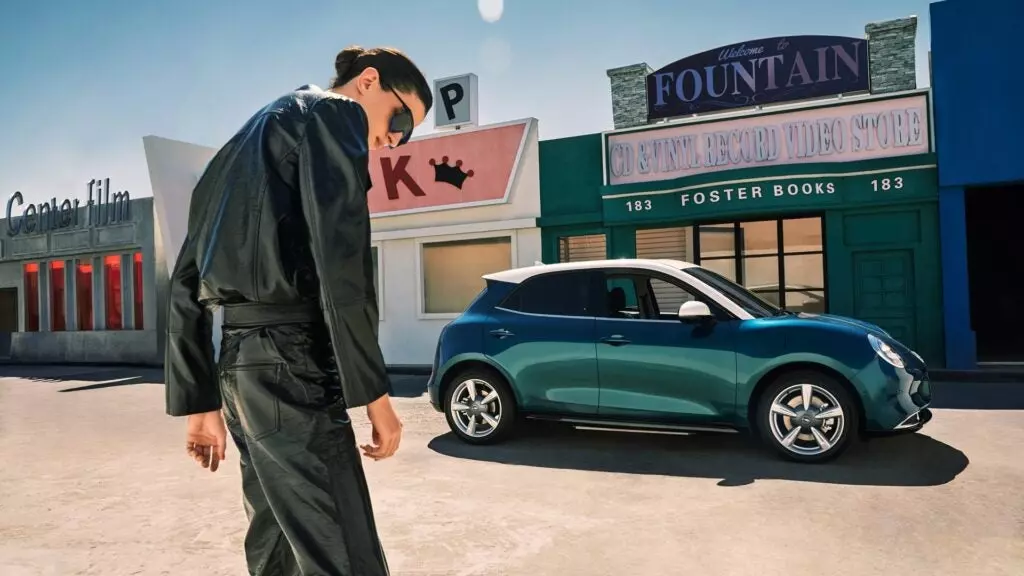 Ora, a Chinese brand underneath the Great Wall Motors (GWM) umbrella, was launched in 2018 as an all-electric manufacturer. All of the cars in the model lineup, save for the very strange-looking Ora IQ, have "cat" in their names. The very bottom of the lineup includes a model called the Black Cat, which looks somewhat inspired by the Honda E and Smart Forfour, and the White Cat, which roughly resembles the Scion xB. They're cheap, small, not very fast, and live in their own category between a limited-speed neighborhood electric vehicle and a real car. They're certainly not fit to challenge the likes of a Mini SE or Nissan Leaf.

The Good Cat, or simply "Cat" as it's been branded at the Internationale Automobil Ausstellung (IAA) for a potential western audience, is an actual competitor for larger EV's. On paper, the Good Cat's specifications are thoroughly solid, with performance, range, power, and space roughly the same as what you'd get from a Leaf or Chevrolet Bolt. Power goes to the front wheels from a front-mounted 169-horsepower motor, with the electricity coming from either a 48-kWh or 60-kWh battery pack. Range estimates are somewhere in the 250-mile range. These are competitive numbers for a modern electric car that isn't so expensive.

In regards to its aesthetic, I'm not going to dance around the elephant in the room here: The Good Cat looks like a Porsche in front. It looks as if someone in Wolfsburg went on an ayahuasca bender with someone from Stuttgart, and the result was Porsche 911 parts grafted onto the chassis of a Volkswagen Polo.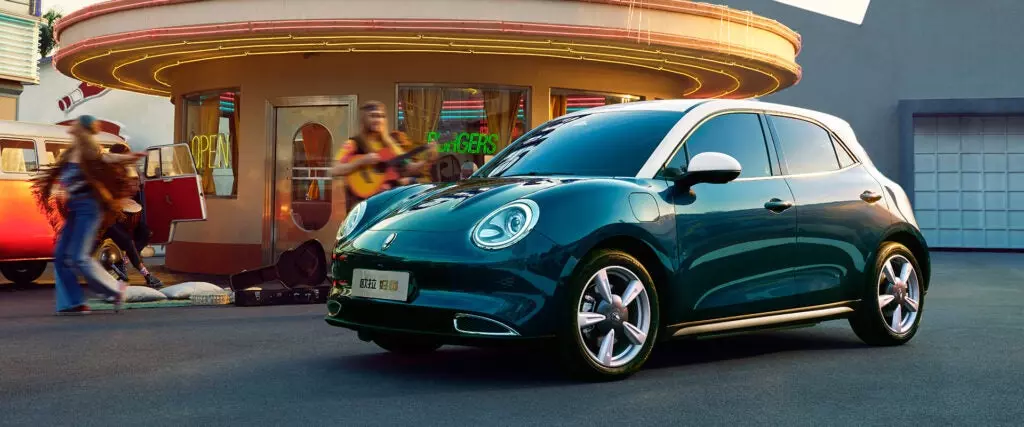 And yet, I don't care. The Good Cat is cute, and it makes you smile. Look at the tidy proportions and the little fender haunches that house the retro-styled wheels. It's clearly inspired by old Porsches, but from what era is the Good Cat referencing? The '60s? The '50s? It's sort of a little bit of everything, and I love it. On the GT trim, the black body kit is all well-integrated and on-trend, despite the car's retro motif.
In a way, the Good Cat is the car analog to fashion dupes. For the uninitiated, a dupe is when someone in fashion finds a budget alternative to expensive designer cosmetics or fashion. Fashion dupes might not be as tailor-made as the expensive designer item, the colors might not be as bright, or maybe a garment's tailor isn't as labor-intensive, but the dupe is cheaper, and the dupe often still looks very good and is made with decent-enough materials. I can't personally speak to the Good Cat's quality, but Hazel Southwell of our sister site The Drive, can.

"I got into (obviously didn't drive) the GT they had at IAA, and it felt great," Southwell said in a work conversation on Slack. "The interior makes sense, and the exterior absolutely doesn't look cheap and there's something irresistibly attractive about them. I was walking past all these [Mercedes-Benz] G-Wagons or whatever, and the thing I kept coming back to was the Ora Cat. [It] had hot hatch vibes of just being fun!"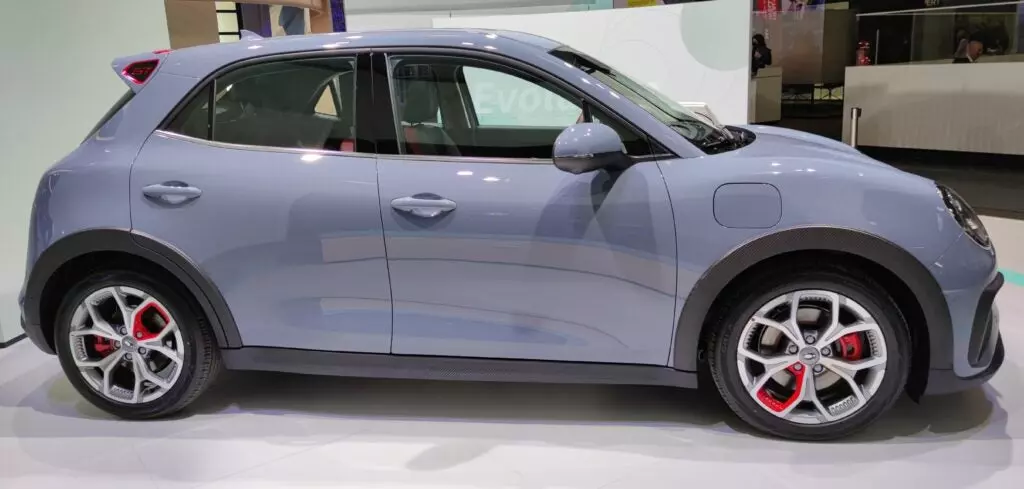 Great Wall Motors is one of the top-selling brands in China. Its compact Honda CR-V-sized Haval H6 routinely sits near the top of China's 10 best-selling car list, and they've even expanded out to some markets outside of China. Early exports of GWM products to non-Chinese markets didn't get great reviews, but a handful of its modern products have received decent remarks, so it appears GWM is improving or at least trending in that direction. Could the Ora Good Cat be a solid EV entry into western markets? Maybe. There are rumors that BMW is using the Good Cat's chassis for a China-only Mini, so there must be something there to work with.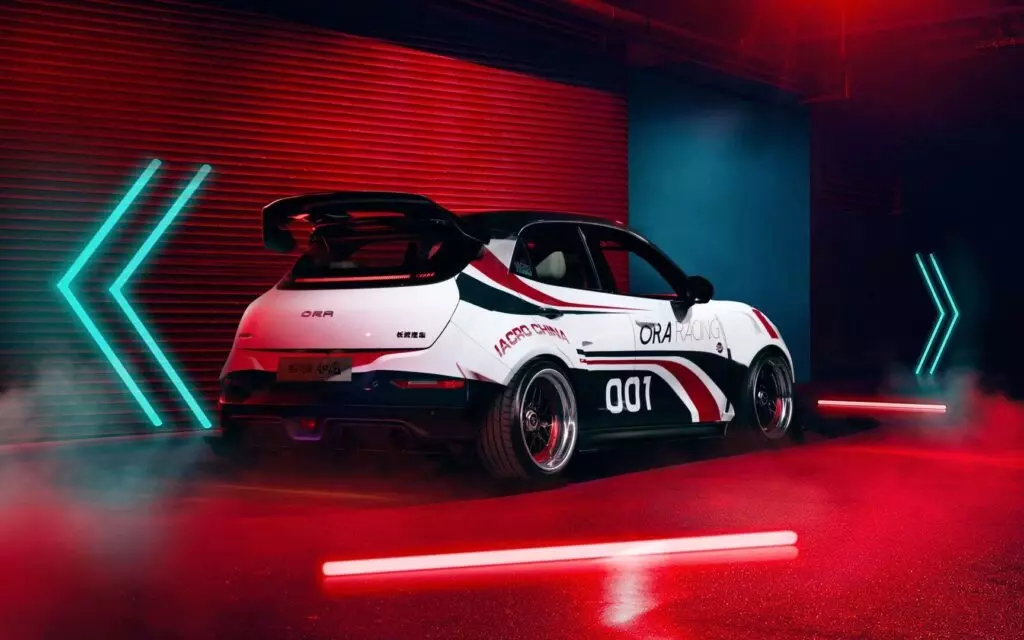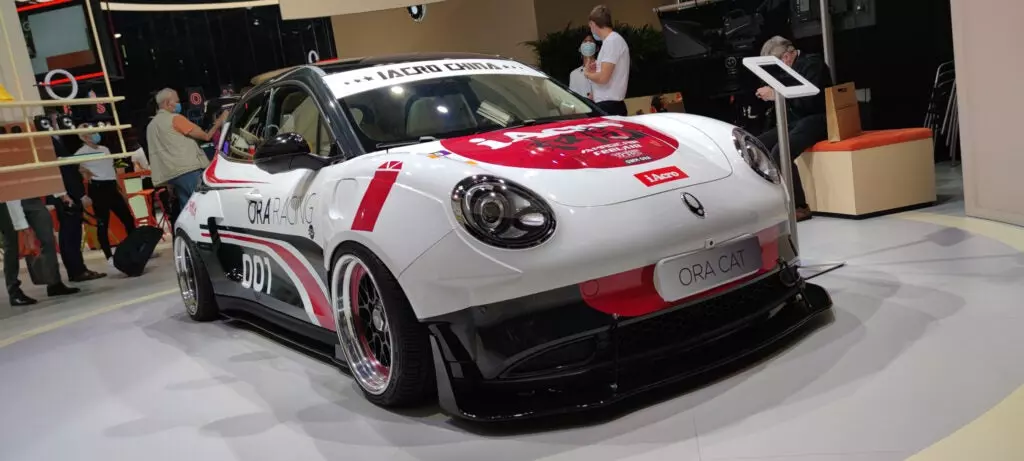 The Ora Good Cat might be an inspired design, but it's cute and of seemingly good quality. That's all that matters to me.