I've bought and sold more than 30 cars, most of them less than $5,000, so I've dealt with the gamut of people looking for a dependable ride on a budget. Some of the prospective buyers are genuine and easy to work with while others simply foster frustration. Through it all, there's one specific group that negatively stands out. Without fail, the biggest tire kickers and time wasters have always been parents, usually Dads, looking for cars for their teenagers. They're always the worst combination of entitled, cheap, ignorant, and inconsiderate. Let me elaborate.
When I'm reconditioning a car to sell, I keep in mind the fact that spending $5,000 on a car is a big purchase. I know what it's like driving a broken-down hooptie that's liable to strand you, so I try to make sure that when I sell the car, it should last, at least for a little while. I understand stretching the dollar, so it's frustrating when people question me, my work, and the cars I'm selling.
Back in 2016, I listed a 2003 Pontiac Vibe. The car was in generally good condition and had around 135,000 miles on it. The previous owner had run the engine out of oil, so I paid for an engine replacement and put new tires on it. It was a solid runner, and I was asking for $4,000 for it, pretty average for a decently good running car that wasn't super old at the time.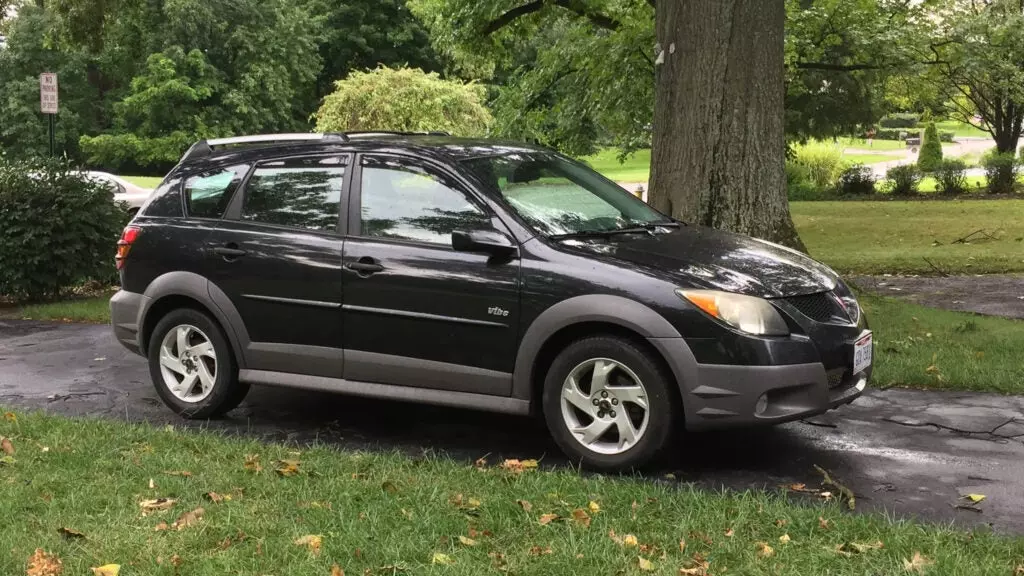 I received a text from a man who said he was looking for a car for his 17-year-old daughter and he was having a hard time finding a suitable car to put her in. I figured, well shit, this would be good for her. It's reasonably safe for an older car, not intimidating to drive for a new driver, not too expensive to insure, not expensive to maintain, and no one will care if she accidentally backs it into a pole or something. Sounds good, right?
The man agreed to come out, and when he showed up, he asked me a few odd questions. "Have you changed the timing belt?" he prodded. I explained that the motor in this vehicle has a timing chain and it didn't need to be changed. He refused to listen and continued to insist that it did, in fact, have a timing belt.
His daughter kept saying things like, "Oh dad, I like this, I think this is the one." She explained to me that they had looked at more than 30 different cars, that she was tired of searching, and that she just wanted to have a car by that point. Even from that short interaction, I could already tell what was preventing her from getting that dream ride.
The man popped the hood of the Pontiac and glared at the engine. The Vibe wasn't even running, but he confidently said, "Oh, it's got a head gasket problem. It's definitely blown a head gasket." He hadn't checked any fluids. Hadn't even taken the oil cap or radiator cap off. Hadn't even started the car, but he'd decided he knew.
After mumbling to himself for a few minutes, he offered me $1,800, insisting the car would overheat if he drove it home. I told the man, "Oh, absolutely hell naw, you have a good day sir." A week later, I sold the car for $3,200.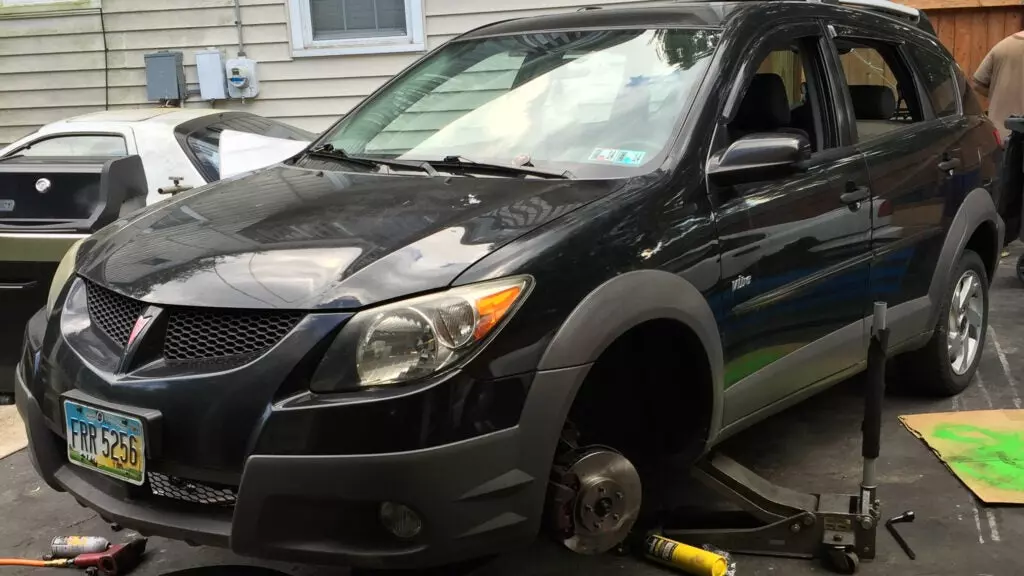 See my point? A lot of parents looking for cars for their teenagers are outrageously picky but don't have the knowledge to know what they're even looking at. Many of them also refuse to pay for the expertise to find someone who does know what they're looking at either. Plenty of my flip cars have been inspected by random mechanics' shops who do pre-purchase inspections, and any reputable seller wouldn't mind letting a skilled mechanic look the car over. Instead, these types of parents force sellers like me to take time out of my day to meet with someone who clearly wasn't serious about buying a vehicle. If his daughter wasn't exaggerating, this man had done this to 30 other people.
To me, a good sale is when both parties feel respected. The buyer leaves feeling like it was a good deal, and the seller leaves feeling like the transaction netted enough money from the sale. Ideally, no one should have hurt feelings. No one wants a cheap-ass tire kicker who has no money and wants to play hardball but can't do anything but chat shit and pull problems out of their ass. I've encountered a number of these types of people, and most of them have been parents, ironically the people who should be displaying good faith dealings in front of their children.
We don't necessarily want to excommunicate those people, we want to help them understand what they're doing wrong and improve the used car shopping experience for everybody. To do so, we've gathered a few tips on how not to be a tire-kicker.
Do some research on the model, before you look at the vehicle. Hell, even here at Car Autance, our Autance have buying guides and things to look for specific models. Even if we don't have the specific bible resource guide, there's likely plenty of information out in the ether. Don't forget to run an insurance quote, too!
Ask questions before you come see the car. In my opinion, service records are often less relevant on very cheap cars. Still, asking about things like oil consumption or any leaky fluids or driving problems can give you a baseline to find out if the vehicle is worth your time to go check out.
If you're unsure as to what you're looking at, bring someone who is. Are you unfamiliar with cars? Bring someone who knows about cars with you. Or, have a mechanic at a shop look it over for you.
Be punctual and respectful. For private sales, the seller's time is just as important as yours. Maybe they're juggling a day job, or kids, or other general responsibilities. If you've got no intention of buying, then don't waste their time.
Don't be an asshole. Buying and selling is a two-way street!