For decades, Jeep enthusiasts have longed for a Wrangler pickup. So much so that offroad garages have made a whole business of slapping boxes on the back of Wranglers. However, the unimaginable has happened: Fiat-Chrysler has confirmed a Jeep Wrangler pickup is indeed under development. According to FCA CEO Sergio Marchionne, the stars will align in late 2017, when the truck goes into production in step with the fourth-gen Wrangler Jeep. Although Marchionne states the new pickup will have very similar styling and DNA to the current wrangler, we are still a little nervous as to what will roll off the platform floor in Ohio. If we had our druthers, the new rock-crawler would look—and act—a whole lot like the Jeep you see here: the current AEV/Filson Wrangler Brute Double Cab.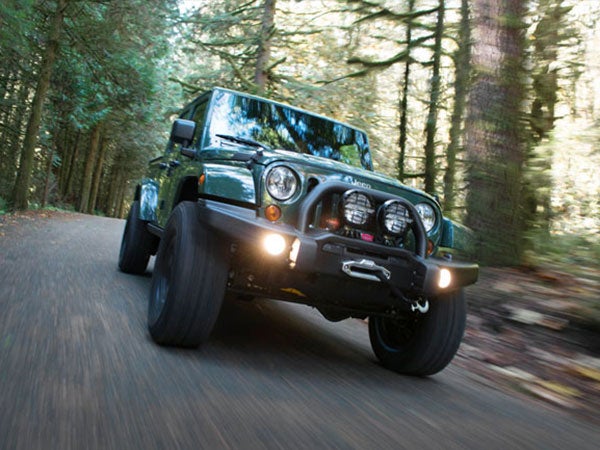 AEV Conversions
Designed and fabricated in Detroit, AEV Conversions' Jeeps are the beefier, badder versions of the Wranglers that come off the assembly line. First, the Jeep's measurements are stretched, resulting in a 139-inch wheelbase and 216-inch total length. With tons of upgrades like a 3.5-inch Dualsport SC suspension, a 6.4-liter engine swap and steel bumpers, these super Wranglers are a Jeep enthusiast's dream. If all this badassity weren't enough, the interior of the Brute is beautifully upholstered in leather and heavy-duty twill from heritage outoor-apparel brand Filson. When all is said and done, this 470 horsepower Wrangler pickup is capable of scaling a mountain and rolling up to Winged Foot Golf Club all in one foul swoop.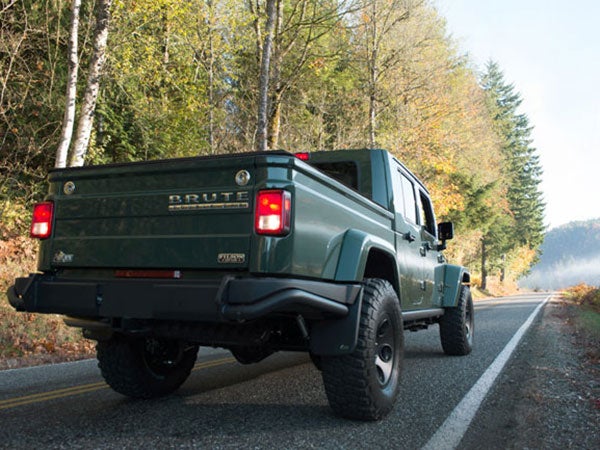 AEV Conversions
Although we are well aware the new Wrangler pickup will not be at the same caliber as the $130k Brute, we nevertheless hope they derive a lot of inspiration from it. One of the biggest complaints of Wrangler owners is the vehicle's lack of power, so we can only hope that FCA tosses a few dozen (or hundred) extra ponies into the new rig. In addition, the bed design of the Brute is a gorgeous continuation of the cab that we would love to see carry over to the factory pickup. Please, FCA. Please make it so.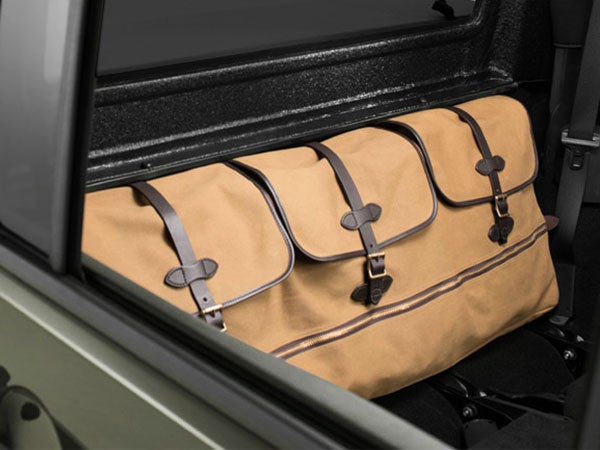 AEV Conversions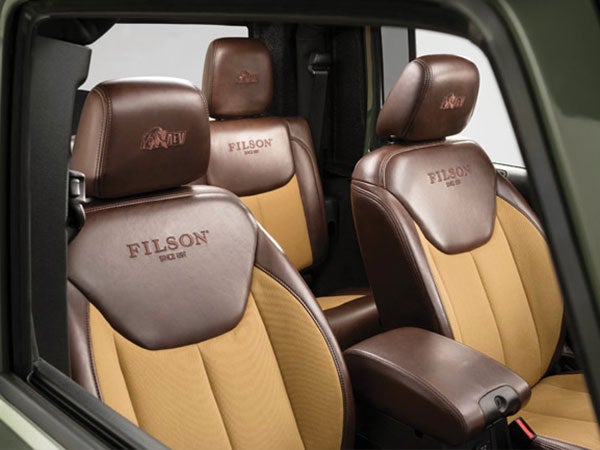 AEV Conversions