Former endurance racer Hurley Haywood turned 70 last week, an occasion recognized by Porsche's U.S. headquarters in Atlanta. 
Haywood had a racing career that stretched from 1969 to 2012, with one break for a 1970 tour of duty in Vietnam.
Haywood's first endurance victory came in 1973. Driving for the Brumos Porsche racing team, he and co-driver Peter Gregg took first at the 24 hours of Daytona. Soon after that, the same pair would claim victory at the 12 hours of Sebring. In 1977, He also became the first person to take Daytona and Le Mans in the same year.
Throughout his career, Hurley would win Daytona five times, Le Mans three times, and Sebring twice.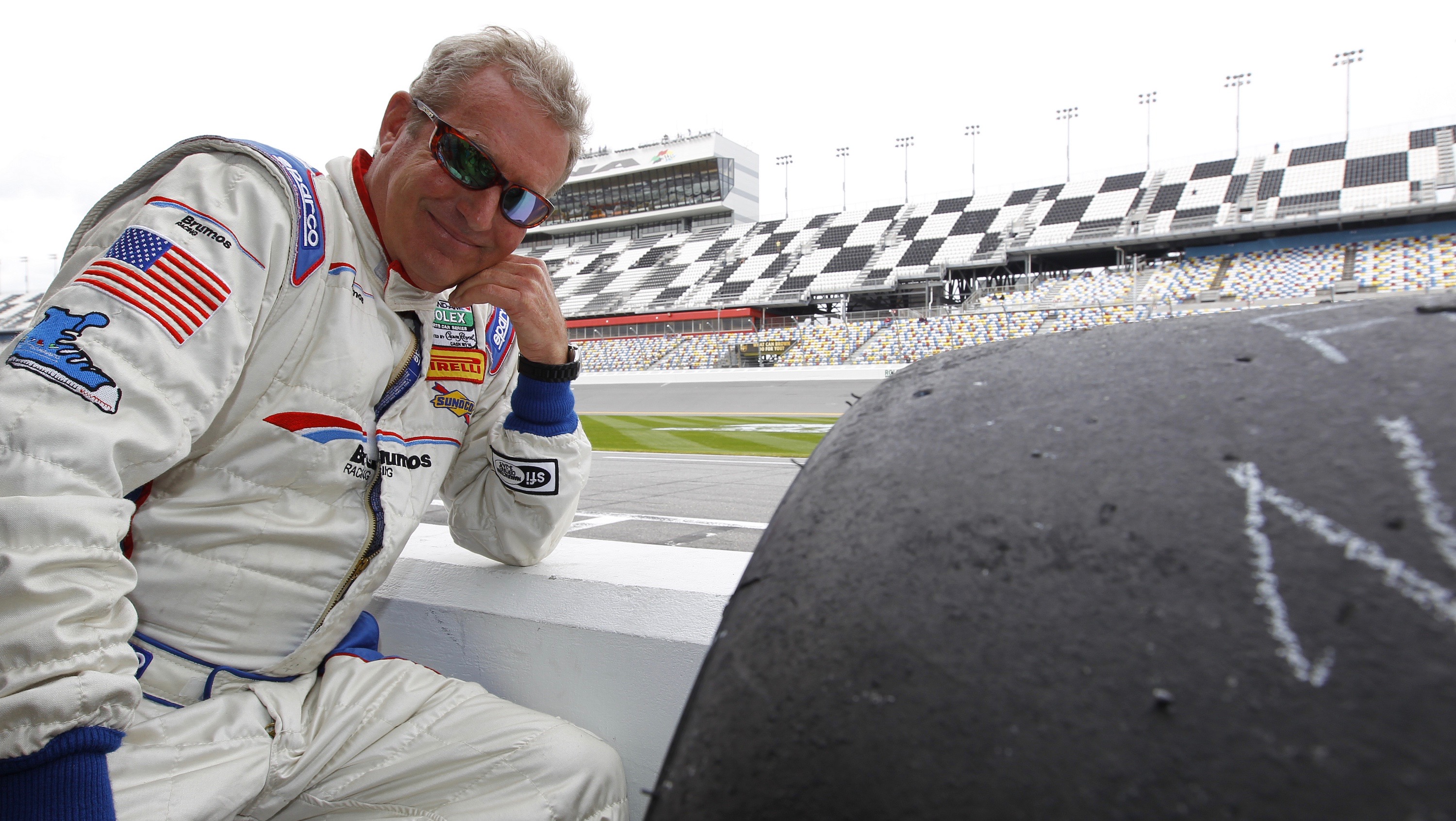 Haywood posing at Daytona International Speedway, Porsche
A 1983 crash left Haywood with a badly broken left leg. He managed to resume racing, Porsche explains, using a prototype Jaguar with a semi-clutchless design. After recovering, Hurley became the 1988 Trans-Am champion in an Audi Quattro. Then, in 1991, he won the IMSA Supercar championship in a 911 Turbo.
"As we prepare to celebrate 70 years of Porsche sports cars on June 8, I do not believe the similar anniversaries are by coincidence. In recognition of his remarkable achievements and daily contributions he continues to make to our brand, it is important that all of us at Porsche congratulate Hurley and wish him a very happy 70th birthday," said Klaus Zellmer, Porsche's North American president.
After retirement, Haywood has continued the Porsche legacy by teaching new drivers at the Porsche Young Driver Academy. He will be attending Rennsport Reunion, a Porsche festival at Laguna Seca, on Sept. 27.