While discussing the Porsche 718's future in an interview last week, Porsche CEO Oliver Blume let slip an important detail about the 992-generation 911's ultimate variant: there will be a hybrid.
"We have said the next 911 will add a hybrid version. That will be the highest-performance 911 of all," Blume told Top Gear. "So it won't have the extra weight of batteries, it will be a non-plug-in hybrid. We have the experience to do that—look at the racing 919."
911 boss August Auchleitner has already confirmed that the hybrid 992 will adhere to Porsche's electrified model formula, which involves a disc-shaped electric motor slotted between the car's eight-speed PDK transmission and flat-six engine. Said six-cylinder mill will presumably be more powerful than the one coming to the 2020 911 Turbo S, which Car and Driver reports will produce 641 horsepower and 590 pound-feet of torque.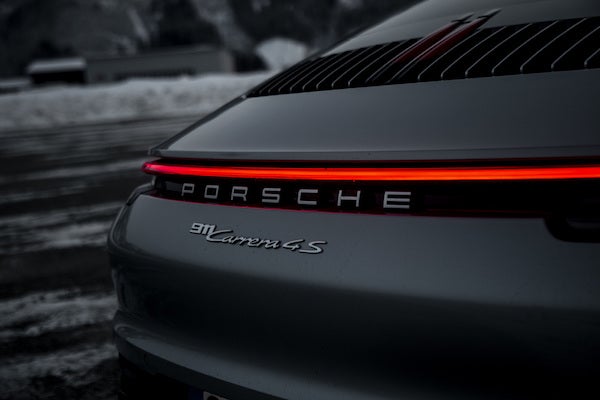 2020 Porsche 911 Carrera 4S, Porsche
We imagine this engine or one of its relatives will propel the seemingly inevitable 992 GT2 RS, which could either serve as a performance benchmark for the Maxi 992 or even be the thing itself—Porsche's plans for max-performance 992s remain fuzzy. In either case, we'd be surprised if the next GT2 RS didn't overshoot its predecessor's 690 horsepower on internal combustion power alone. Add hybrid power to the mix, and 800 horsepower seems within reach, though Blume's confirmation that the top 992 will be a "non-plug-in hybrid" suggests that the electric motor's role—and thus output—will be limited. Matching the Panamera Turbo S E-Hybrid's 126-horsepower boost with a smaller, sub-PHEV-sized battery could prove tricky, but if Porsche figured out a way 800 horsepower could too barely register as an obstacle.
Don't get your hopes for a revived 911 GT1 Straßenversion up too high, though. The only way we see Porsche reviving that moniker is if it builds a 911 for the World Endurance Championship's new, hypercar-like LMP1 class, which isn't among Stuttgart's priorities if its reported absence from FIA meetings is anything to go by.
We've reached out to Porsche for comment and will update this story when we hear back.
Got a tip? Send us a note: [email protected]
2020 Porsche 911 Carrera 4S, Porsche
Got a tip? Send us a note: [email protected]