Whether the special car enthusiast in your life is dipping their toes into High-Performance Driver's Education events for the first time, or is a regular at grassroots-level racing, one thing is always certain: There's always more gear they need. And that means there's always a little something—or even a big gesture—that will make a perfect gift. Track rats, this gift guide is for you.
Check out our favorite selections below, aimed at the veteran competitive driver and the total newbie alike.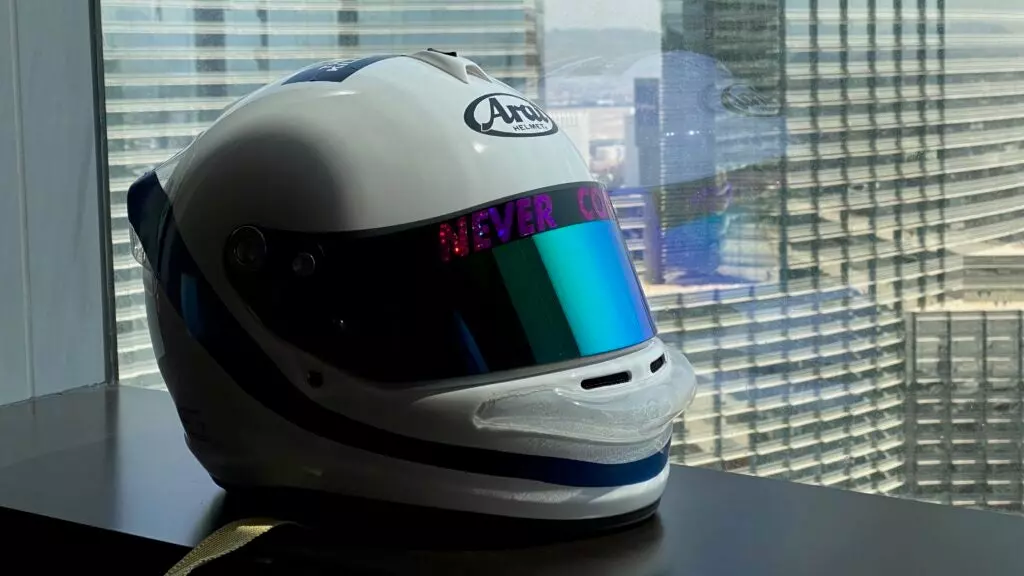 Safety Gear Gift Card
Before even going to the track, your friend or loved one will need basic safety gear. Or, if your giftee is a seasoned track rat, it might be time for some upgrades. Motorsports gear can get expensive, so the biggest dealers offer gift cars that can be applied to your next purchase. Check out these gift certificates at Winding Road Racing and HMS Motorsport and all safety needs should be covered.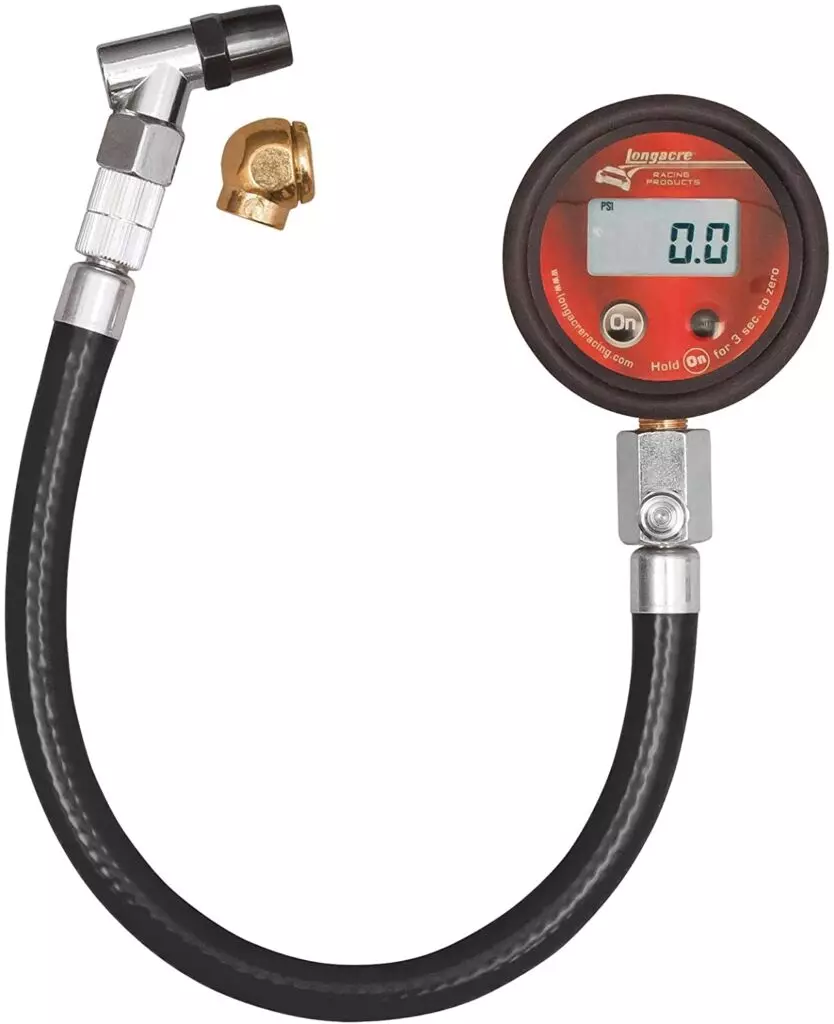 Tire pressure gauge
A lot of the more experienced track rats already have a tire pressure gauge handy. Chances are, however, that if your special someone is just starting out or needs a nudge to get started, a tire pressure gauge is a great lowish-cost gift in the expensive world of track driving. This digital tire pressure gauge is more accurate than a generic parts store analog one and they will be set for life with it. Think about it. The giftee will remember you every time they check tire pressure, which is quite often at the track.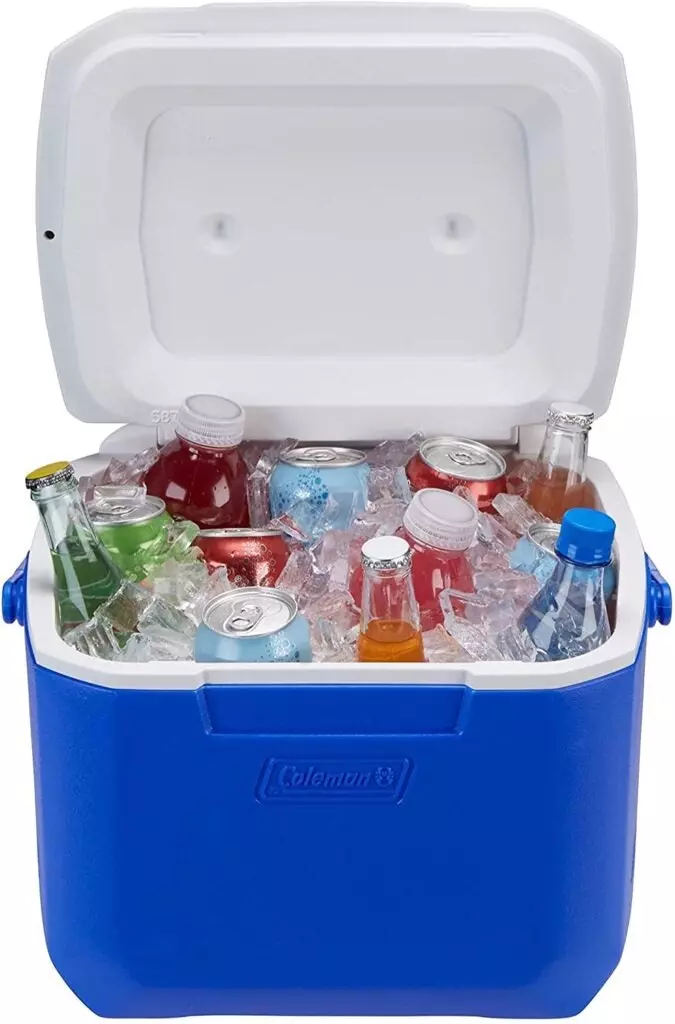 An ice chest/cooler
A simple and overlooked part of being at a track day is the need for refreshments. Sometimes, the track won't have any decent stuff or it will be grossly overpriced. Why not get this Coleman Cooler for the track rat in your life?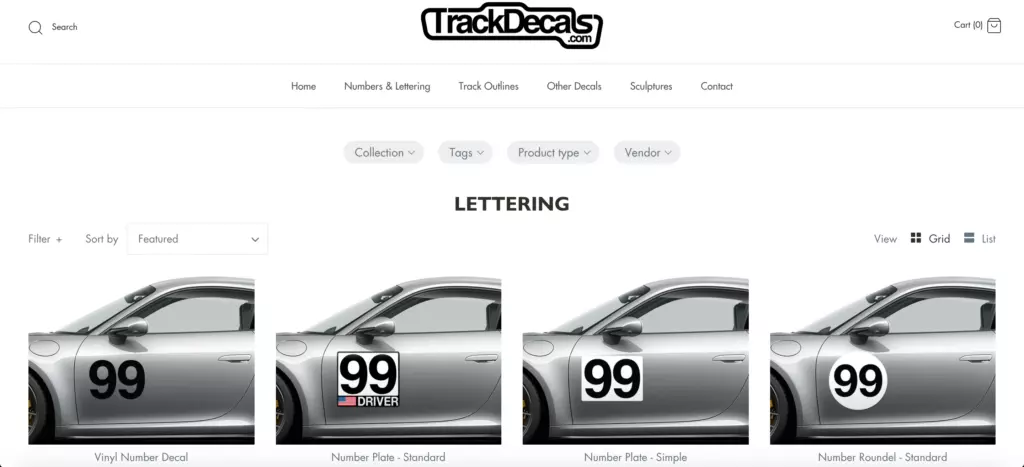 Track Decals custom race numbers
Most track days require some sort of identifying number on participating cars so safety marshals can identify cars at a glance. Instead of your track-loving giftee getting caught with a roll of emergency painter's tape at their next track day, gift them a magnetic, custom-made race number card from Track Decals with plenty of design options to fit their car. Just make sure you get their race number right.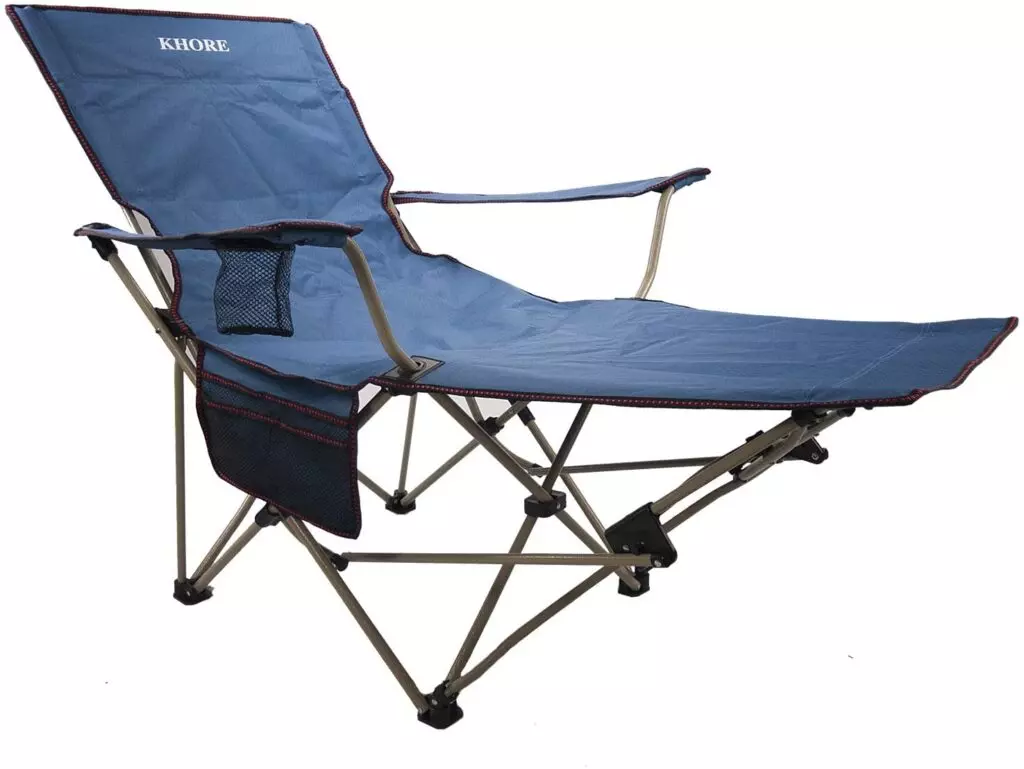 Folding camp chair
Track days involve more sitting around than actual driving. Instead of allowing your giftee to be anti-social and sit in their car betwixt sessions for an hour at a time, get them this reclining camp chair that folds up cleanly for easy transport. Highly recommended for good naps at the track.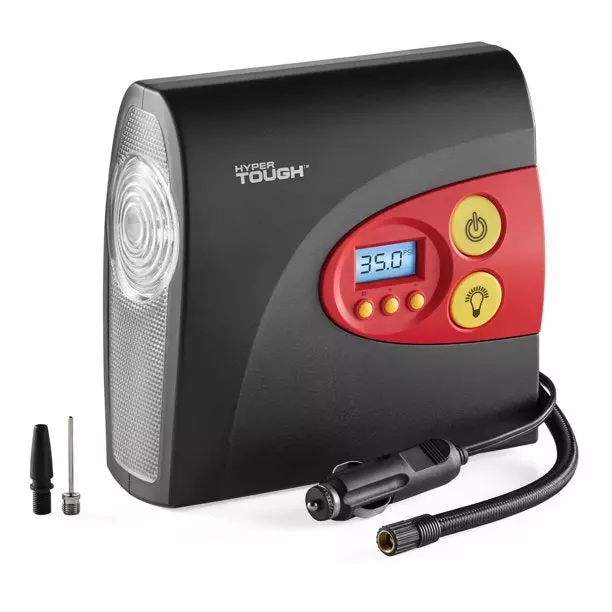 Portable cigarette lighter tire inflator
For another tire-related gift, a portable tire inflator is one of the handiest things to have at a track day—and in an emergency. Usually, the most experienced guys have them around, so chances are your giftee might not have one. Spread the joy of cigarette lighter tire inflation with this affordable portable 12-volt tire inflator, with automatic shutoff. Fancy.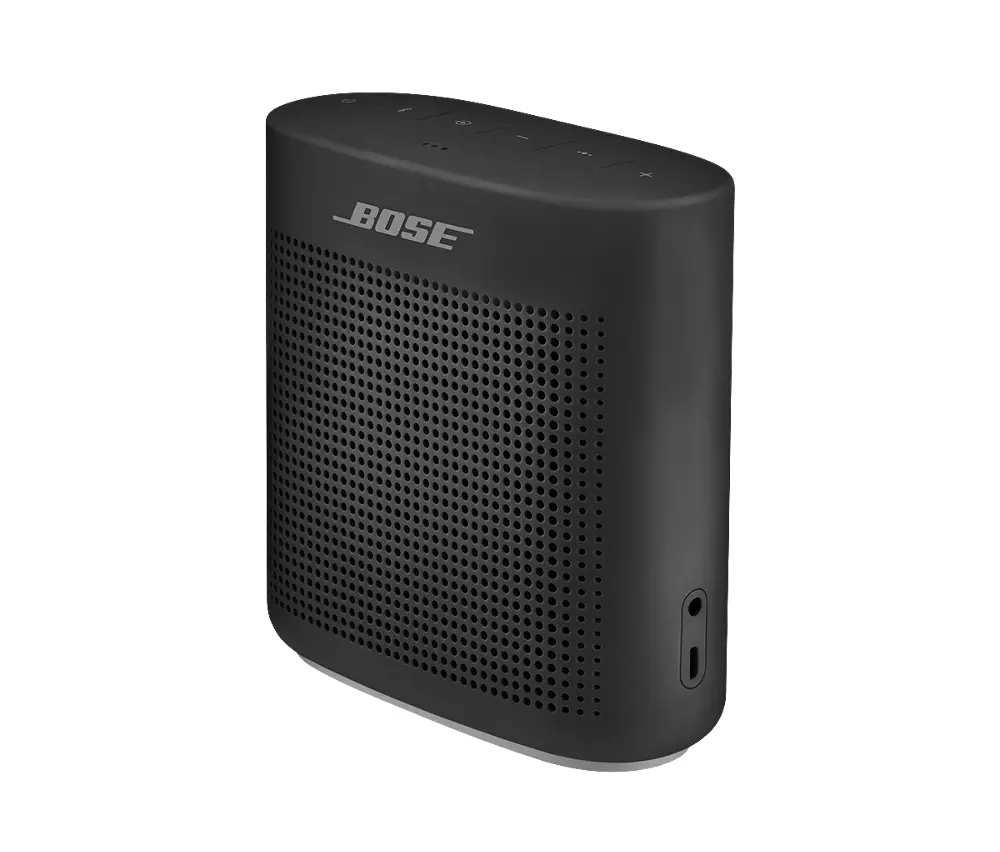 Bose refurbished Bluetooth speaker
The lawn chair and ice chest recommendation may have tipped you, the gift giver, off that track days involve a lot of sitting around and relaxing. It's true. There is nothing better to fill that time with some excellent music and this Bose refurbished SoundLink Bluetooth speaker has plenty of volume and clarity to drown out the sounds of straight-piped Miatas at any track day. Your giftee deserves to hear better sounding frequencies than that.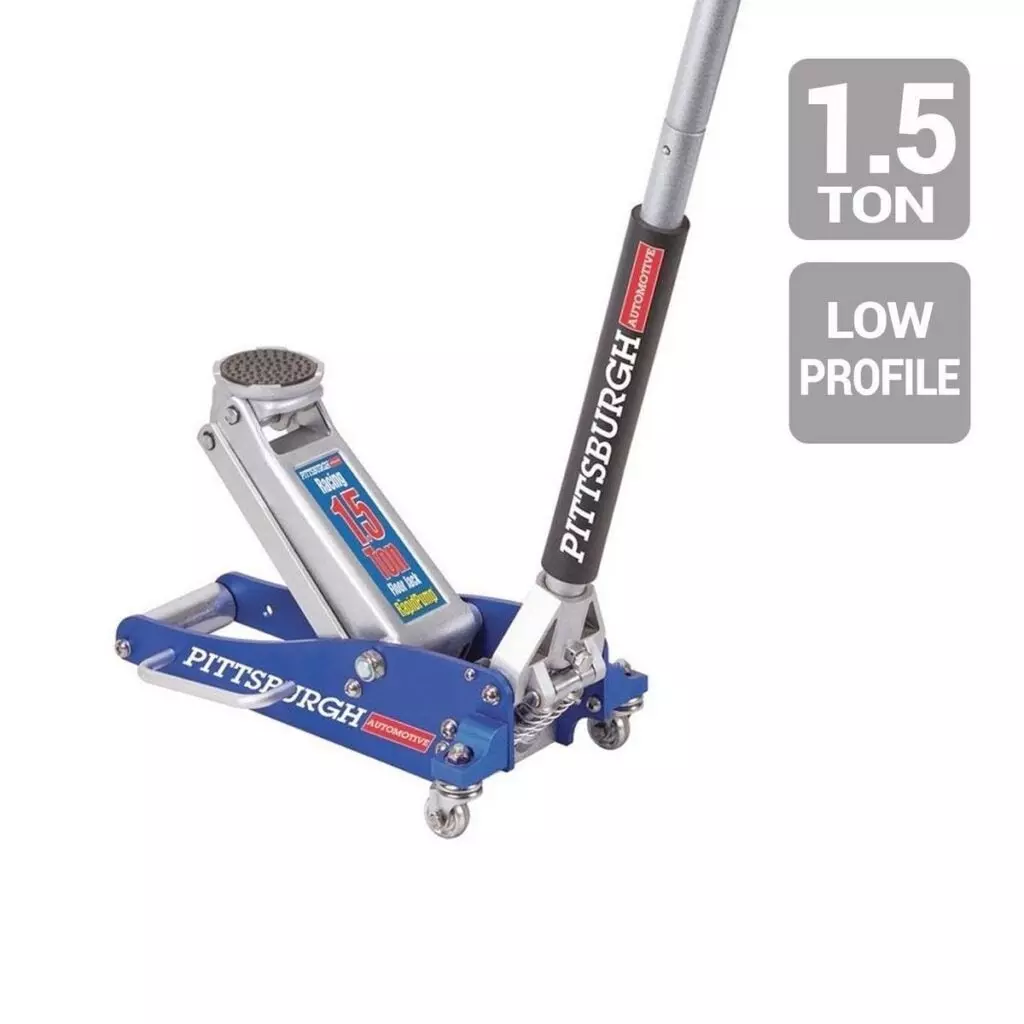 Harbor Freight aluminum racing jack
That old, rickety hydraulic jack that has been sitting in your giftee's parents' garage since the Reagan administration isn't going to cut the cheddar. For one, it will be heavy and it may not even fit in your car. For two, it's better to have a fresh, working jack in an emergency or for a simple tire swap. I personally use this Harbor Freight aluminum "racing" hydraulic jack that is lightweight and easy to pack into my Volkswagen GTI for the road trip to the race track. Style it up with lifting power in a lightweight package. Plus, it will look like a mighty impressive gift once it's wrapped up.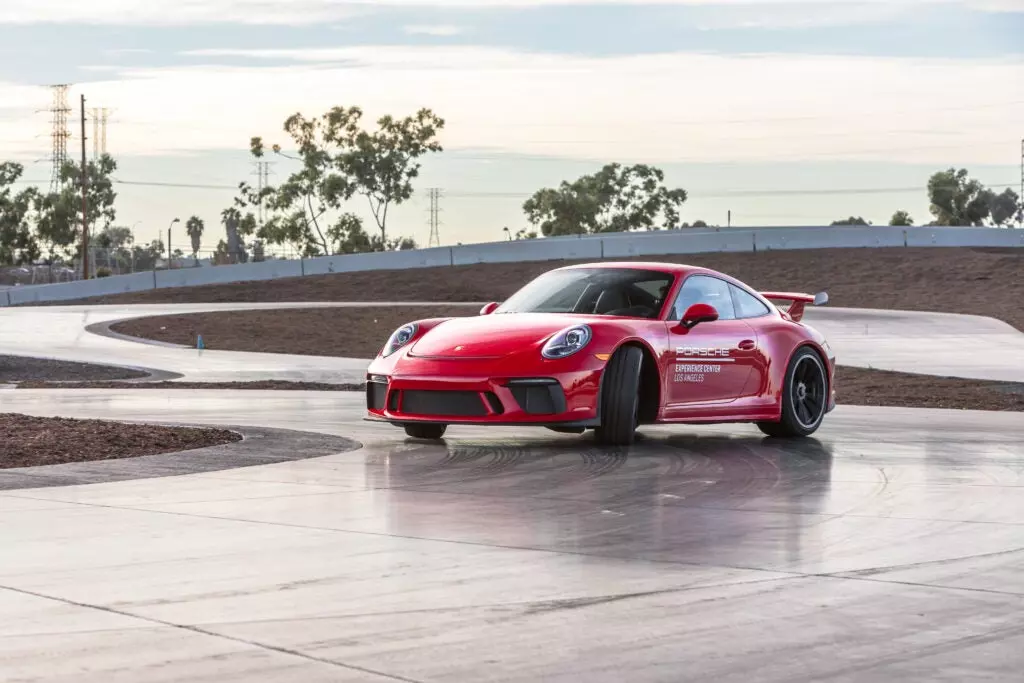 High-Performance Driving School
Unless your giftee is a professional driver, everyone could benefit from some structured learning and personalized instruction. Luckily, a few automakers host great schools. BMW's M Performance Driving School and driving experiences at your nearest Porsche Experience Center are great choices. Mind you, this gift is not cheap, but it is an investment into your loved one's racing career, and it's guaranteed to be one of the most memorable experiences of their life.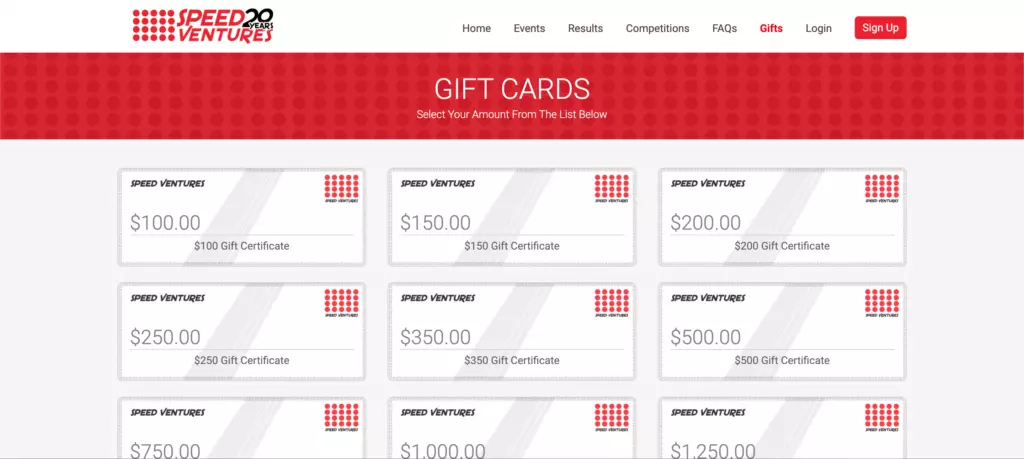 A Track Day Gift Card with Speed Ventures
Finally, if you want to give a track rat the best gift of all, there is a way to do that. Track day gift cards. Speed Ventures is one of the best track day organizers in Southern California and they offer gift cards that can cover the cost of a track day for your esteemed giftee.
Happy hunting, and good luck helping the speed demon in your life scrub some rubber.