The Toyota Corolla's been a best-selling automotive nameplate for good reason. These cars are honest, simple, serviceable. It can be a completely reliable snoozefest, or you can throw mods at it and make it a track toy. For decades, it's been basic, cheap transportation for people all across the globe.
Somewhere in San Fransisco (I don't even remember what part of the city), I spied this old-school Corolla sedan. Seemingly just extracted from a car-sized time capsule, the sedan's body was completely unencumbered by any spot of corrosion, dents, or paint peel. This example looked to be a base model, with black bumpers and 13-inch wheels with actual "hub caps" that only cover the lug nuts. I didn't look inside, but it likely was powered by a 1.6-liter engine, mated to a three-speed automatic. Back then, air conditioning, power steering, and even fuel injection were options on this model.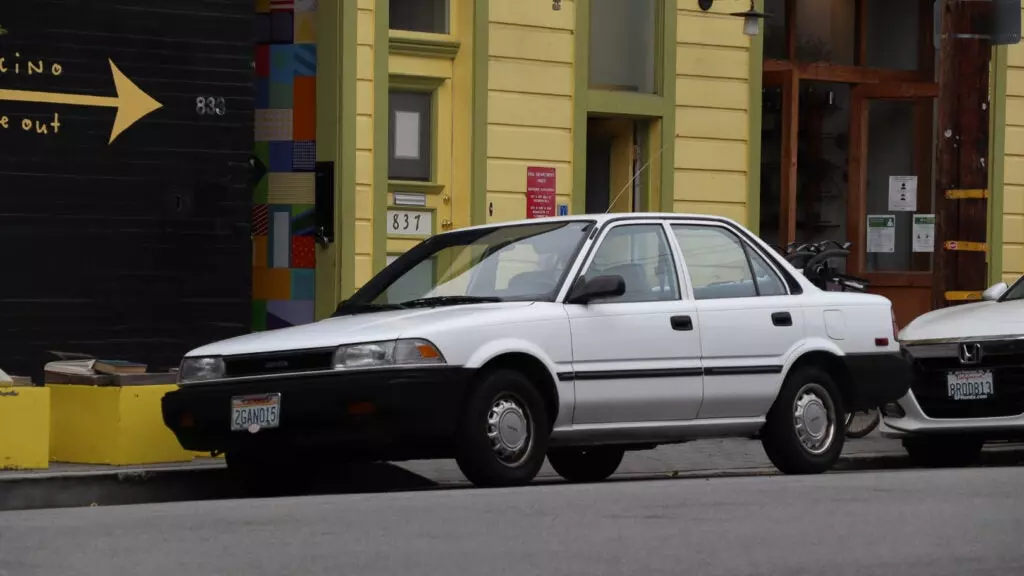 I had a day to kill in the Bay Area after Radwood; the rest of the Car Autance team scampered back to their LA-based homes, and I was all alone around San Francisco. Thinking on my feet, I booked a last-minute airport rental from HotWire, reserving the cheapest car they had.
For a mere $52 per day (and an exorbitant $40 in taxes and fees), I had booked an "economy class" car at the SFO Airport Thrifty car rental. Editor Andrew Collins dropped me off at the rental car office, (after we first both got lost), and I made my way inside to the fourth floor to the Thrifty counter.

I must've been polite, or cute, or something — my rental agent upgraded me from "Compact" to "Intermediate" free of charge. What was said Intermediate car? A Corolla. Today, the Corolla is super fancy, compared to that basic white sedan a few lines up.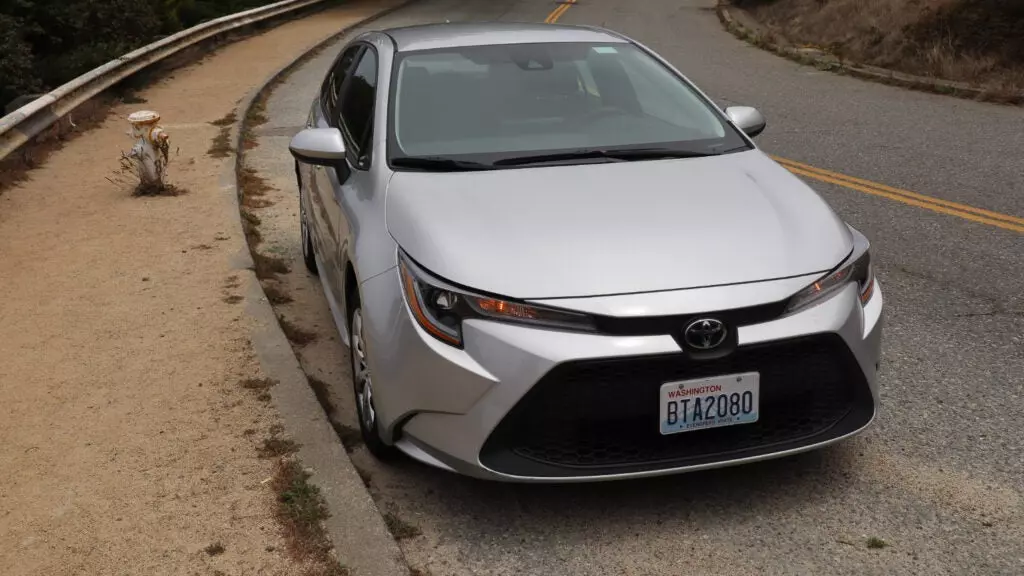 New Corollas are cool; I drove a six-speed manual example on a dealership joyride sometime back in 2018. Of course, my rental didn't have a manual transmission, or the new "Dynamic Force" fancy 2.0-liter engine. This LE example came with a CVT automatic, and a 1.8-liter engine; it is the same powertrain combination that saw duty in the previous-generation Corolla.
The car was fine. The steering was direct and easy to use if a bit light on feel for my tastes. The older designed engine never felt bereft of power, the CVT automatic was unintrusive, and it returned close to 40 mpg despite me paying absolutely no attention to driving style.
The car's well equipped too, with cruise control, automatic headlights, Apple Carplay, and a whole bunch of other shit that honestly we probably don't really use, but would never buy a car without.
In the United States, we could never have a modern basic car like the old Corolla DX. The closest thing we had to it recently the now previous-generation Nissan Versa S. Even the Versa had such amenities like air conditioning, power steering, and fuel injection.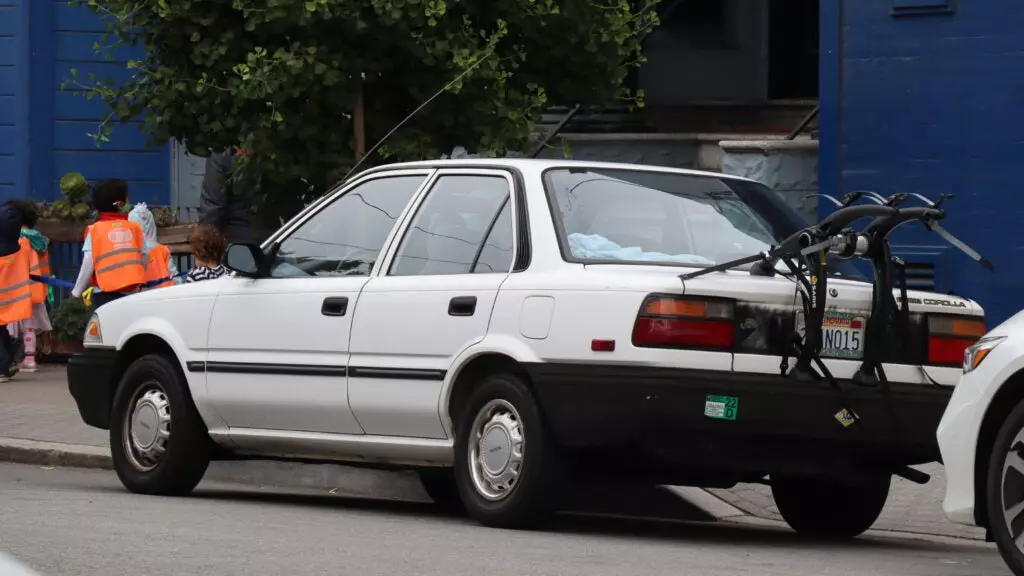 Is it a good thing? I don't know, probably. If you factor for inflation, a base model 1990 Corolla would be around $19,000 in today's money. The base model Corolla I rented retails for just under $21,000 — and it's a much safer, faster, better-equipped vehicle.
That old Corolla does look classy, though.