Though it remains out of the Guinness books on a technicality, the Hennessey Venom GT is widely considered the fastest production car (270.49 mph) and the quickest to 186 mph (13.63 seconds) in the world. Now, another 207 horsepower has been added to the equation. Hopefully it won't become airborne.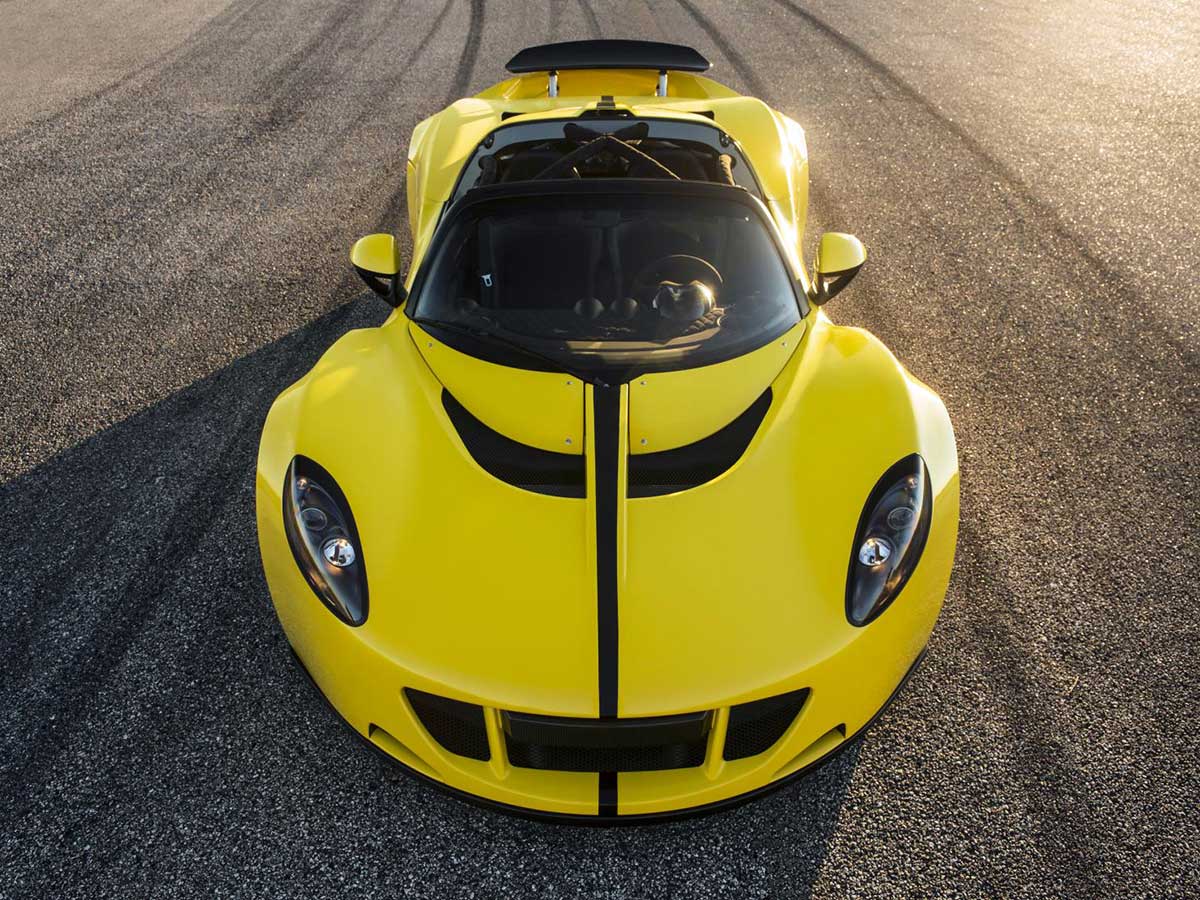 Hennessey Performance
Fingers crossed for Texan tuner John Hennessey, whose custom-built Venom GT now pumps 1,451 hp. Why not an even 1,500, we're not sure. Maybe he couldn't shut down another public highway to find out. In either case, the Venom GT is now a spyder. Since it's based off the Lotus Exige hardtop and Elise roadster, Hennessey can do that with relatively minimal fuss.
And now Aerosmith's Steven Tyler, if he chooses to upgrade, can have his luscious locks blowing in the breeze as he reaches 60 mph in 2.4 seconds, but only if he's a clutch master and is on tour in the Midwest, Indeed, the Venom GT Spyder makes max power from E85, the high-octane, corn-based fuel used by roughly no one but Iowans. But we'll make exceptions here, as Hennessey can raise the 7-liter V8's boost pressure from 19 to 26 psi on E85. Also on board: a "GPS-based traction control system."
There isn't enough friction in the world for this thing. It'll be parked at SEMA next week.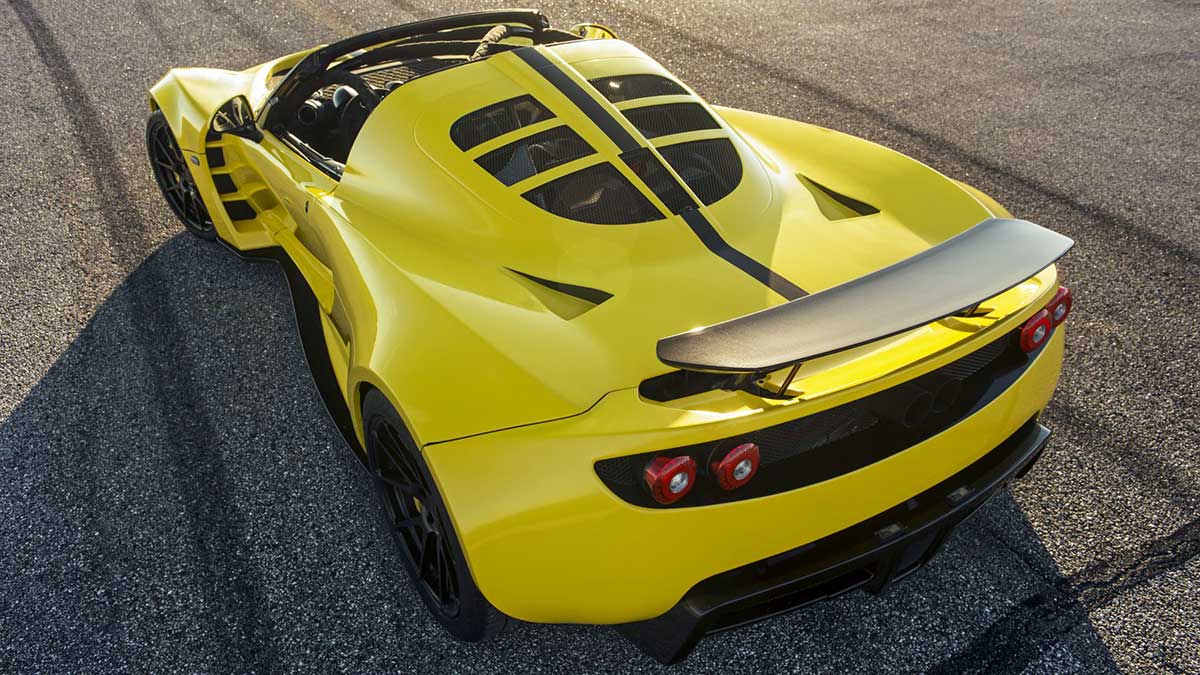 Hennessey Performance