Beauty must've been in the eye of whoever beheld this 2001 Ford Ranger and chose to bid $23,000 on it. Not everyone will pay new car money for a 20-year-old, barebones, compact pickup but as it seems, someone will if it's listed with enough detailed photos on Bring a Trailer. What's more, there was a bidding war that drove the price up that high, meaning two people were willing to pay more than $20,000 for it.
Of course, nobody's building a two-wheel-drive, single cab, stick-shift truck without power windows or cruise control right now. This one's undeniably clean and, yes, it's only got 23,000 miles on the clock. But that doesn't change the fact that someone bought this Ranger new for less money. The seller, who apparently put just 500 miles on it, cashed out big-time.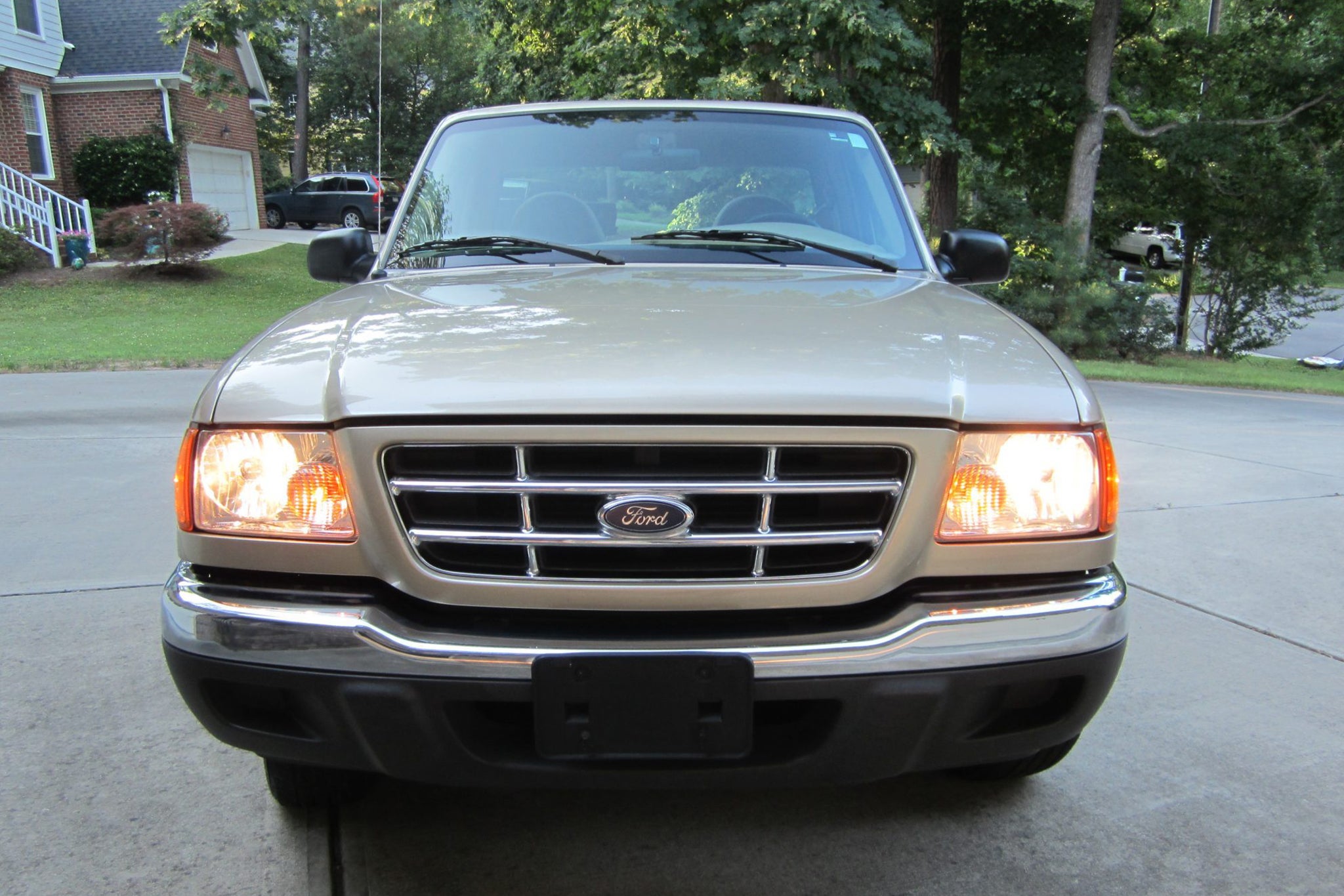 Via Bring a Trailer
It's beautifully beige inside and out, and there's not much point in me talking about what makes this different than when it was new. It's not. It's powered by Ford's 2.3-liter naturally aspirated four-cylinder, making it a pretty sparsely equipped truck. Novelty seems to have won out over sanity here, and all the memes apply.
I understandthere's a price everyone's willing to pay for nostalgia. That said, the reason these trucks have a special place in anybody's heart is that they were A.) simple and B.) cheap. Now it's only one of those things and they could've had a new Ford Maverick for about the same money.
And if you thought it was crazy to see someone take a paint thickness gauge to an E30 BMW, just wait until you see 'em do it to a Ford flippin' Ranger. Gotta admit, those numbers are pretty consistent, but I have a hard time believing anyone asked to see that data in the first place.
Just look at those AC temp readings.
I'll stop now and congratulate both the buyer and seller of this admittedly superb Ranger. For anyone else out there who's got a lightly used example of their own, though, I wouldn't bet on repeating this result.
Got a tip or question for the author? Contact them directly: [email protected]