Tesla CEO Elon Musk has worked with the corporation's board to arrange for a successor who will inherit his seat as Board Chairman. Late Wednesday night, Tesla announced that the Board's final pick has been long-time member Robyn Denholm.
A four-year member of Tesla's board and a logical pick, Denholm is the only board member with direct experience working for a major automaker. The Chairwoman's job history is full of relevant experience to the position; including finance manager for Toyota from 2014 to 2017 and COO/CFO of Juniper Networks thereafter. Currently, Denholm is employed as CFO of Telstra and is said to be leaving her position within six months in order to focus her efforts as a full-time board member of Tesla. Additionally, Denholm has sat on the board of ABB Ltd., a Swiss robots and automation company.
"Robyn has extensive experience in both the tech and auto industries, and she has made significant contributions as a Tesla Board member over the past four years in helping us become a profitable company," said Elon Musk in a statement. "I look forward to working even more closely with Robyn as we continue accelerating the advent of sustainable energy."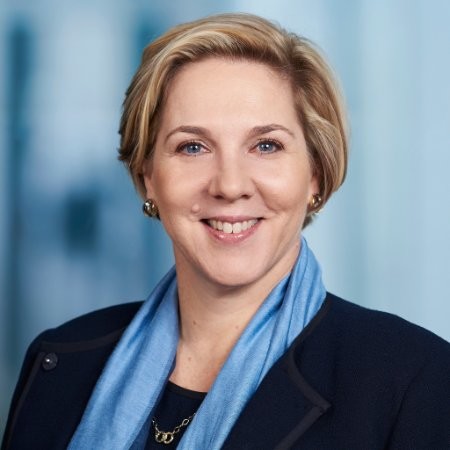 Tesla's new Board Chairwoman, Robyn Denholm, via LinkedIn
As part of a no-guilt settlement with the Securities and Exchange Commission, Musk is permitted to retain his role at Tesla as CEO, however, must step down as Board Chairman. As such, the Board has been discussing Musk's successor behind closed doors, specifically avoiding questions related to the topic during its last quarterly earnings call.
Denholm is one of Tesla's three board members with the least ties to Musk. The remaining two, James Rupert Murdoch and Linda Johnson Rice, were recently called on by investors to help refresh to board with new faces. As part of the SEC settlement, Tesla must seek out two additional independent board members.
Alleviating Musk from his role as Board chairman and bringing a sole individual into the chair full-time will likely help the company have a more goal-oriented person holding the reigns. Musk has been showing signs of over-encumbrance with his responsibilities across Tesla, its Board, The Boring Company, and SpaceX; easing his duties will help to redistribute his workload and avoid any potential conflicts of interests with his decision-making capabilities.