Between bizarrely ballooning stocks and people paying more than $10,000 for CRXs, speculation and investments look very hot right now. In some ways, it's even influenced what it means to be a car enthusiast. If you're shopping for an older car that has three pedals and some personality, you're bidding against others who are looking at something they can resell later. It's hard to blame them — the market for collectible cars can't seem to stop growing. We're always on the lookout for good deals that are left though, and I think this one could be a fun bet while still being safe from people looking to buy future barn finds: The three-door Saturn Astra XR.
The Saturn Astra was basically Europe's Opel/Vauxhall Astra, one of the best-selling hatchbacks of all time, re-presented for the U.S. market. General Motors (Opel and Vauxhall are also subsidiaries like Saturn once was) brought it over to liven up the Saturn brand in the mid-aughts. The sharp little hatch debuted at the Chicago Auto Show in 2007 as a 2008 model (I sat in it!), and it was reasonably well received by the automotive press. "…nimble, roomy, comfortable, versatile, thrifty, and affordable…" wrote Car and Driver when it had a test unit at the end of 2007. Especially the XR 2-door trim that had sport suspension, cool wheels, intuitive traction control, and some improved creature comforts.
The five-speed manual was a must-have as well, as apparently, the four-speed automatic killed the driving experience… no surprise, there. This modestly priced Saturn had other shortcomings too, of course, notably just 138 horsepower that got it to 60 MPH in just under 9 seconds. But manual-shift hatchbacks don't have to be drag strip demons to be fun. In fact, many are not, and on the whole, this was a cool little car — and Doug DeMuro concurs, in case you were wondering!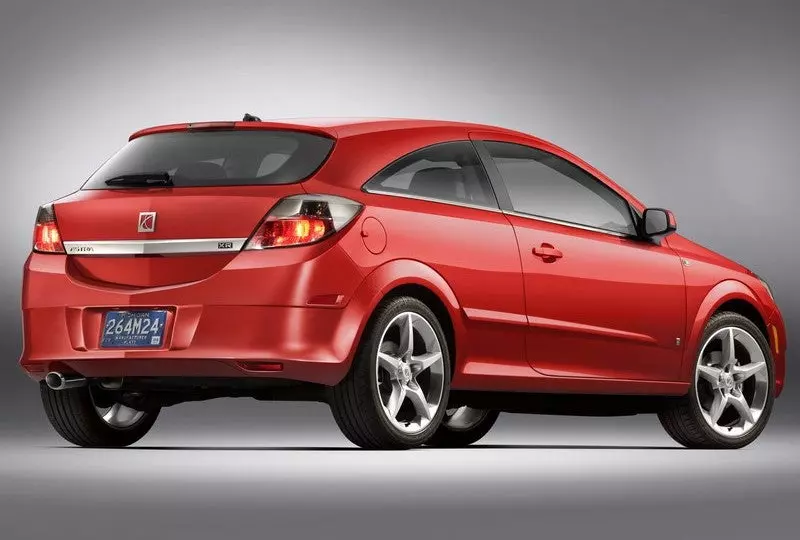 My Car Autance colleague and GM history guru Kevin Williams is not on board, though. He remembered the Astra from his GM dealership days, and he did not remember it particularly fondly. In fact, Mr. Williams had some strong words: "The Astra is the nicest Cobalt you can buy. The 1.8-liter is kind of coarse, doesn't have much in the way of low-end torque, and the fuel economy isn't great either. The crapola powertrain is one of the reasons why no one bought this damn car."
OK, so it's not a particularly hot hatch. But it is interesting. After just one model year… that's right, one, GM killed it due to its major troubles during the Great Recession. It's a bummer that it was only on dealership lots for basically two years (lots of leftover 2008 models were around in 2009) but now this only adds to its cachet.
What's An Astra Actually Worth?
After some extensive, two-minute-long research on AutoTempest, I came across a real cherry example. It's actually the only three-door manual listed on there for the entire country! It was listed for just $6,500 with below 51,000 miles on the clock. But don't let the mileage fool you; in this day and age, that's a minor price modifier (at least according to Bring-a-Trailer). Since Opel is a German brand, think of this car as a future, finely-aged bottle of Riesling. Actually, these things were made in Antwerp, Belgium; think of it as a diamond in the rough. With this in mind, $6,500 seems like the absolute bottom of what one of these cars in good condition will fetch, regardless of future mileage.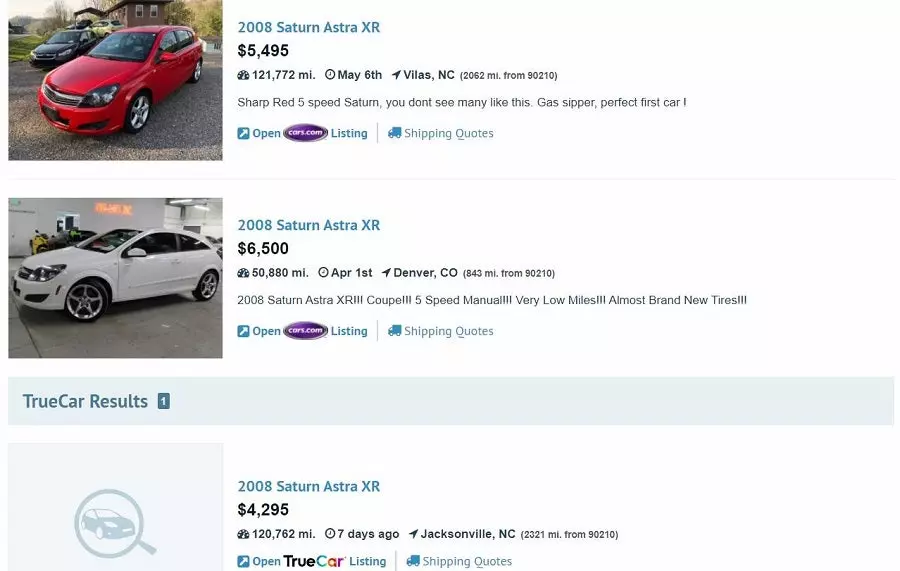 Then, there's the rarity; this is where the Astra really shines through for all you green eyeshade-adorned investors. Saturn sold just 18,266 Astras during 2008 and 2009. Less than 20,000 total! While I don't have a figure of how many of those were manual XRs, it was probably a minuscule amount. I can confidently say they've got to be significantly rarer than a CRX Si, of which the Japanese brand moved around 65,245 units between 1988 and 1991 in the USA.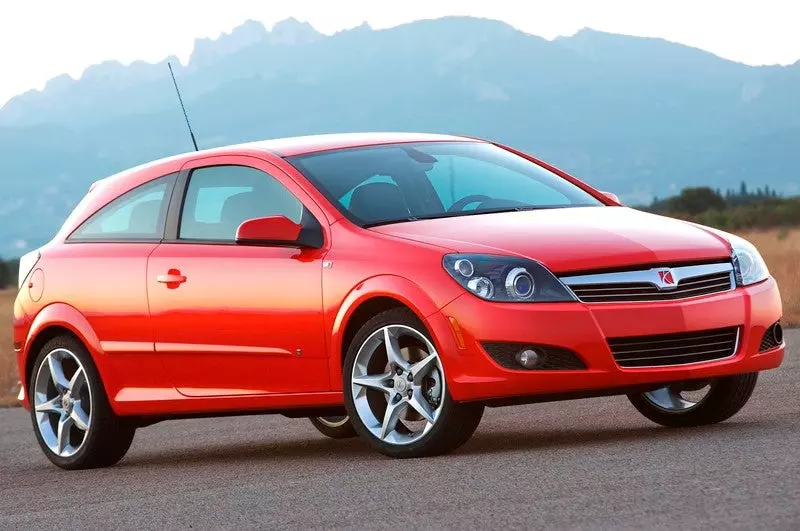 The astute car enthusiast-slash-speculator can remove the pencil from behind their ear, close their laptop's lid, and do a hearty, smile-filled nod. Get in on the manual Astra XR market while you can! Then, keep it well-maintained and detailed, and write a very flowery listing about it on Facebook Marketplace, Craigslist, or your online auction site of choice.
Though, if some pocket-protector-wearing dork is keeping a sub-1,000 mile example plastic-wrapped in a warehouse in Detroit or something, get ready Mecum and Barrett-Jackson-watching dads. You'll be quaking in your New Balances.
Joking aside, it is a little depressing that so many fun, older cars are going for huge money and being converted into commodities that just get traded off and handed around between rich people. I started writing about the Astra XR mainly to poke fun at the idea of keeping one in mint condition to pass down to your children, but the reality is, we really are going to have to start hunting in the margins of the car market to find interesting things that are still affordable. That might mean you have to look at oddballs like this Opel-turned-Saturn. But as long as there are still some interesting automobiles to buy and drive, we hope we're still writing about them and sharing them with you.