Have you heard of the Outward Bound Maine Coast trip? It's a rugged sailing and backpacking adventure for young adults in the jagged peaks and frigid waters of the northern Appalachians. Think of it as a kind of floating teenage gulag, but with inferior catering.
My sixteen-year-old niece attended a session this year, and as reward for surviving my boyfriend and I agreed to host her in New York for a week of Broadway musicals, sushi dinners, and Victoria's Secret shopping binges. As if this wasn't enough to ensure our position as World's Greatest Uncles, we picked her up from the airport in a Rolls-Royce Dawn, the brand's latest sybaritic convertible. My boyfriend was worried that she might not be able to spot us outside baggage claim. I was not.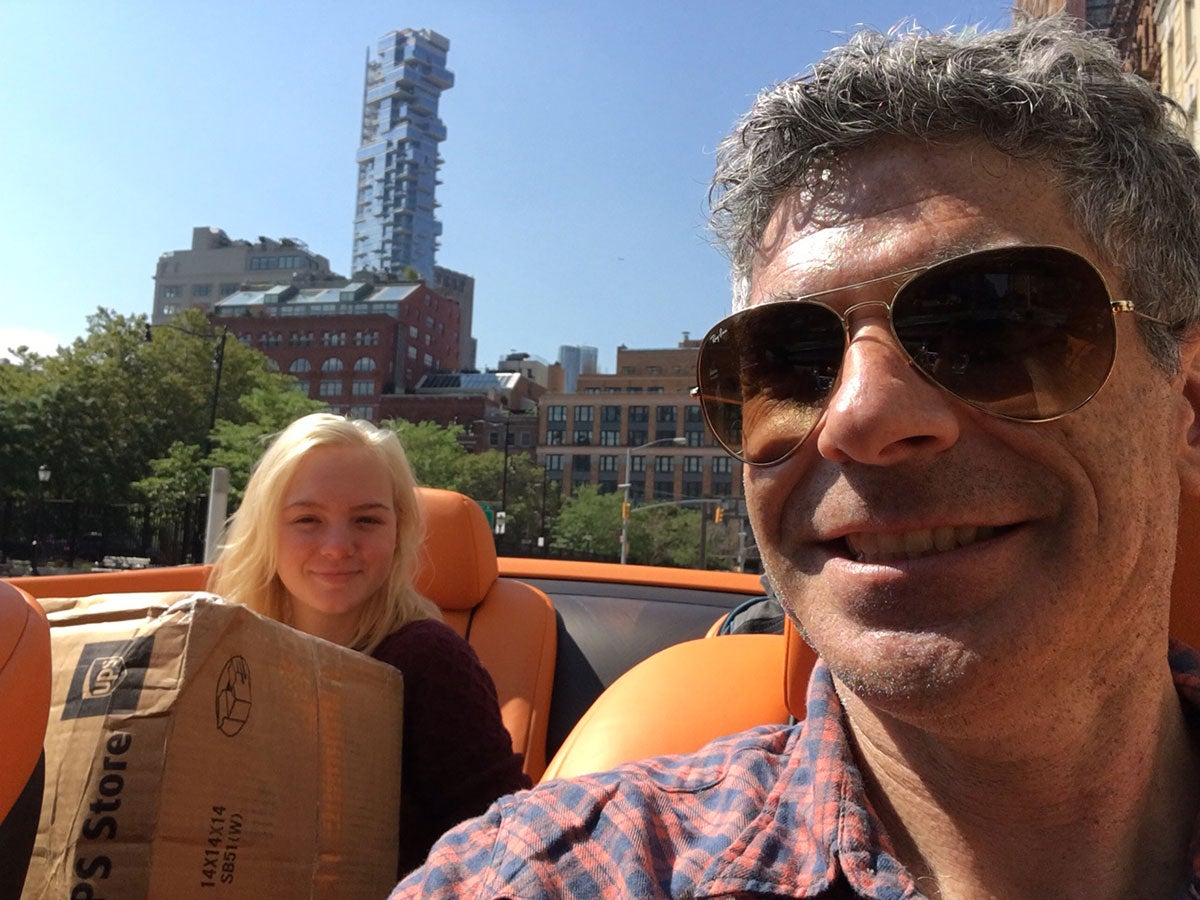 Brett Berk/TheDrive.com
This particular Dawn was outfitted with the imposing scale endemic to the brand—a mezzanine-level ride height, wheels and tires that swap readily onto a 737, a stem-to-stern length better measured in yards, and a grille that resembles the front gate of the Bulgarian Prison Ministry. It also had a Mandarin Orange leather interior, the hue of which straddled the border between Hermés and Harley. Only in this context could the matching pinstripe along the charcoal flank be seen as subtle.
Against the niece's protest, we kept the enormous, triple-cashmere-lined soft-top up as we journeyed over the Turnpike and through the Holland Tunnel, as even the car's extensive cabin air filtration system was unable to combat the perfume of New Jersey's brownfields. But, like a '70s Studio 54 habitué, we went topless as soon as we hit Manhattan. Of course, this meant removing a giant box of makeup my niece had shipped to us for her urban sojourn. The Dawn shares with its hardtop sibling, the Wraith, a gorgeous fastback design, and a trunk opening about the size and shape of an upright piano keyboard lid. The convertible's boot lacks the coupe's depth, to boot. The box was therefore booted to the niece's lap. Such are the sacrifices we make for beauty.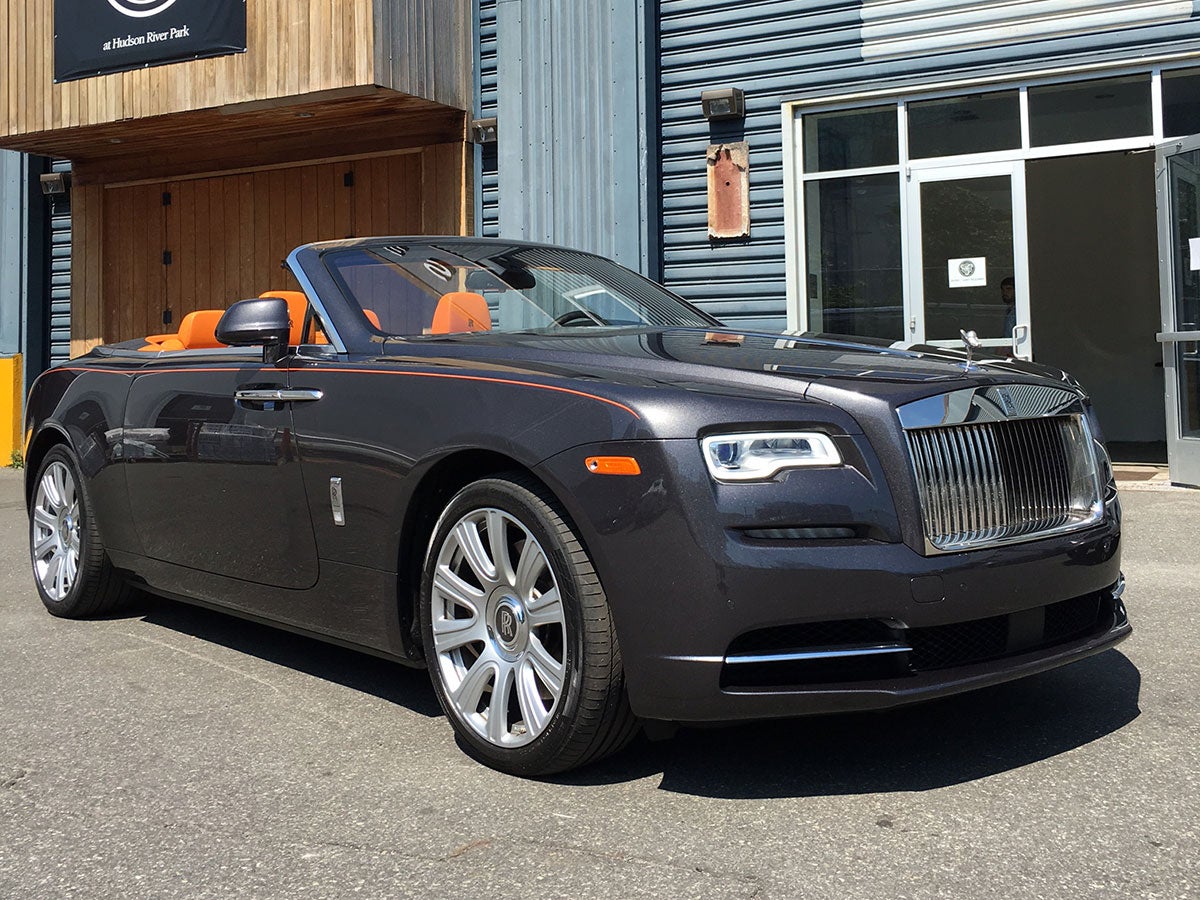 Brett Berk/TheDrive.com
The Dawn is an ideal New York tourist conveyance, far better than one of those overburdened human beast-of-burden pedicabs or stank horse-drawn carriages. Its buffered but blistering acceleration, cushy ride, deep Wilton wool carpets, and panoramic seating position is perfect for soaking up attention, sun, skyscrapers, cobblestones, potholes, sweat, and spilled Starbucks "Pink Drink."
It's not easy to park, however. New York is a litigious place, and apparently no lot wants the liability for a door ding on a car with a six-figure paint job. Even the garage that Rolls uses for its press cars refuses to accept the Dawn. Fortunately, when we were done with our tour, my friends at the Classic Car Club of Manhattan let me borrow their secure parking area. Perhaps The Drive will let me expense one of those apartments with a drive-in elevator. I clearly need it. For work.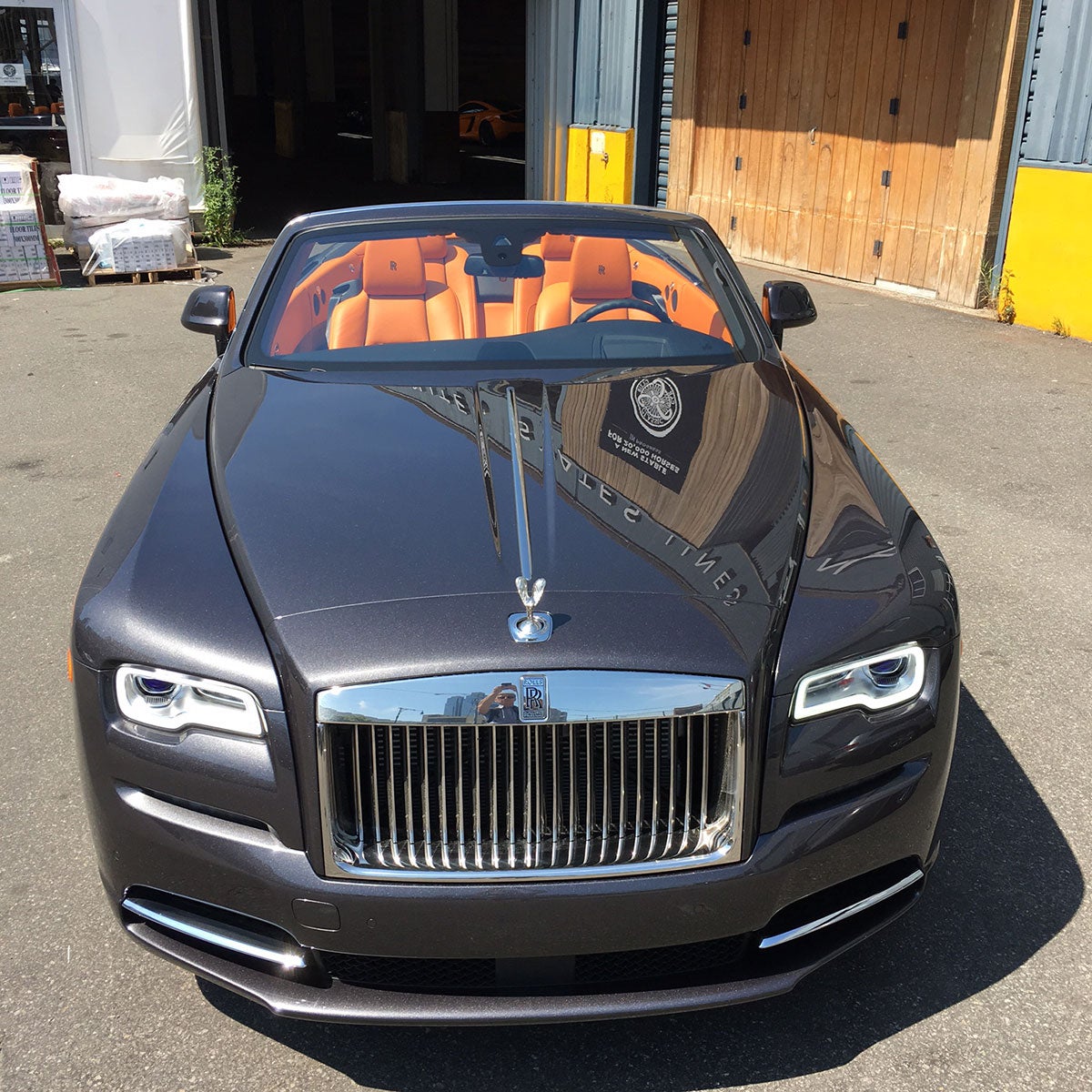 Brett Berk/TheDrive.com
When I asked my niece how she enjoyed her Outward Bound experience, she said, "I hated every minute of it, but I'm glad I did it." When I asked her how she enjoyed the Rolls, she said, "I loved every minute of it, and I'm glad I did it." Maybe Rolls should consider opening a summer camp.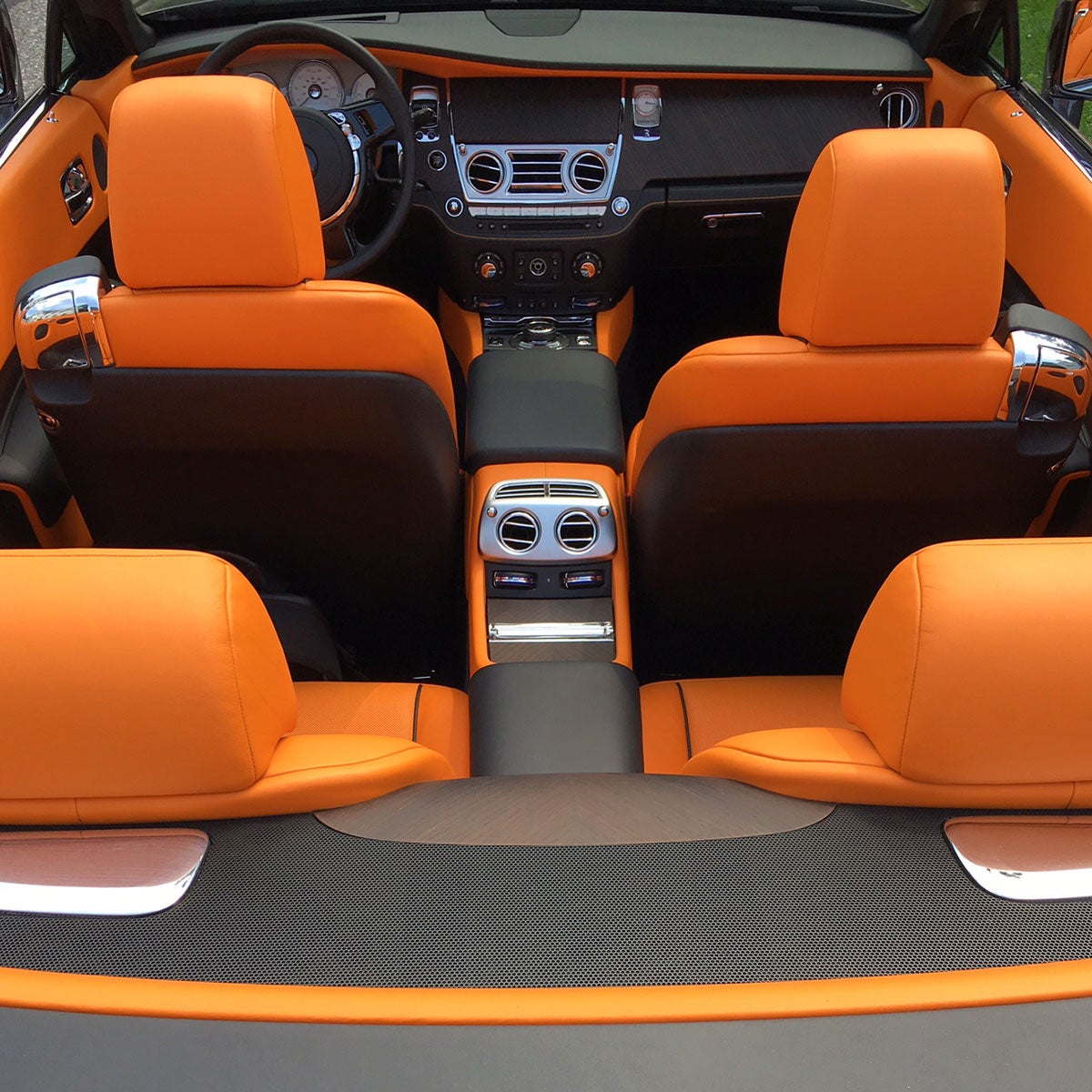 Brett Berk/TheDrive.com
2016 ROLLS-ROYCE DAWN
PRICE (AS TESTED): $335,000 ($395,000)
POWERTRAIN: 6.6-liter twin-turbocharged V12, 563 hp/575 lb-ft
PERFORMANCE: 0-60 4.3 seconds, Top Speed 155 m.p.h.
AVUNCULARITY: Top tier