The Jeep Cherokee is one of the more polarizing automotive resurrections of recent times, with its curvy, bug-eyed design straying far from the old truck's traditional ethos. But the brand's popular compact crossover is back for 2019 with a new face, a punchier engine, and some strategic nips and tucks to get things back on track.
Though Fiat-Chrysler dropped a few images of the redesigned 2019 Jeep Cherokee in December, the opening of the North American International Auto Show in Detroit this week served as its official launch. Many things stay the same—it's a mid-cycle refresh, after all—but the changes Jeep did make are significant, headlined by that new front end. Gone are the bi-level bug eyes and the weird beak-like proboscis, replaced by a much more traditional vertical grille and rectangular headlights.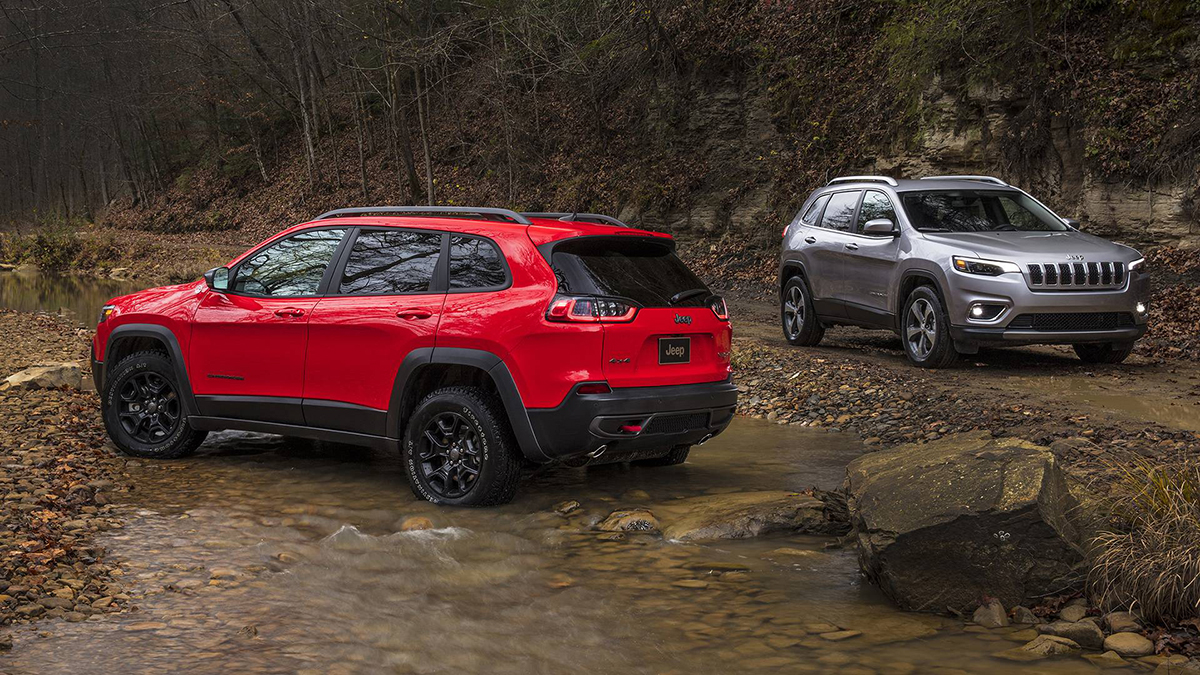 Jeep
The tailgate has also been redesigned to break up the large, empty, concave expanse that used to dominate the rear end of the old model. Overall, the 2019 Cherokee looks like a cross between a Compass and a Grand Cherokee, which is what it should have been all along. It's amazing what dialing back the swoop can do.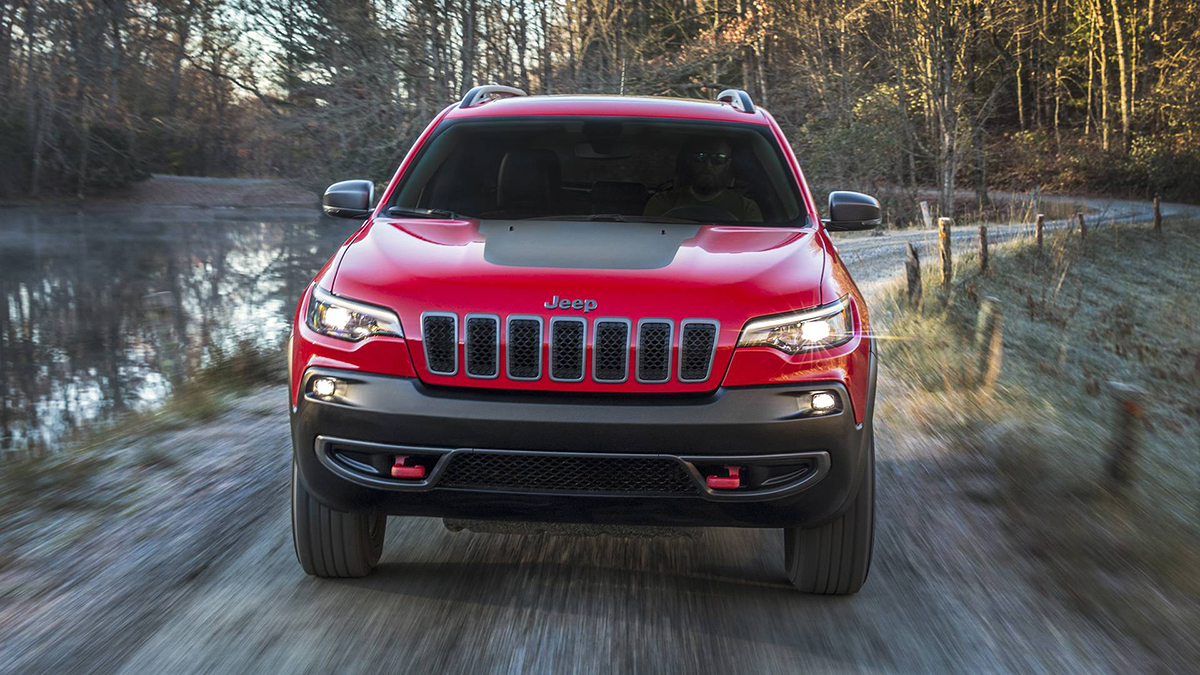 Jeep
Mechanically, the most interesting update is the addition of a version of the 2.0-liter four cylinder turbocharged engine that's also on tap in the next-generation Jeep Wrangler. It's rated at 270 horsepower and 295 lb-ft of torque, making it an interesting standout amidst the staid powertrain offerings of the compact crossover/SUV class. Though it seems to overshadow the 3.2-liter Pentastar V6 (271 hp, 239 lb-ft), the latter's 4,500-pound tow rating means it will be sticking around, as will the basic 2.4-liter Tigershark four-cylinder.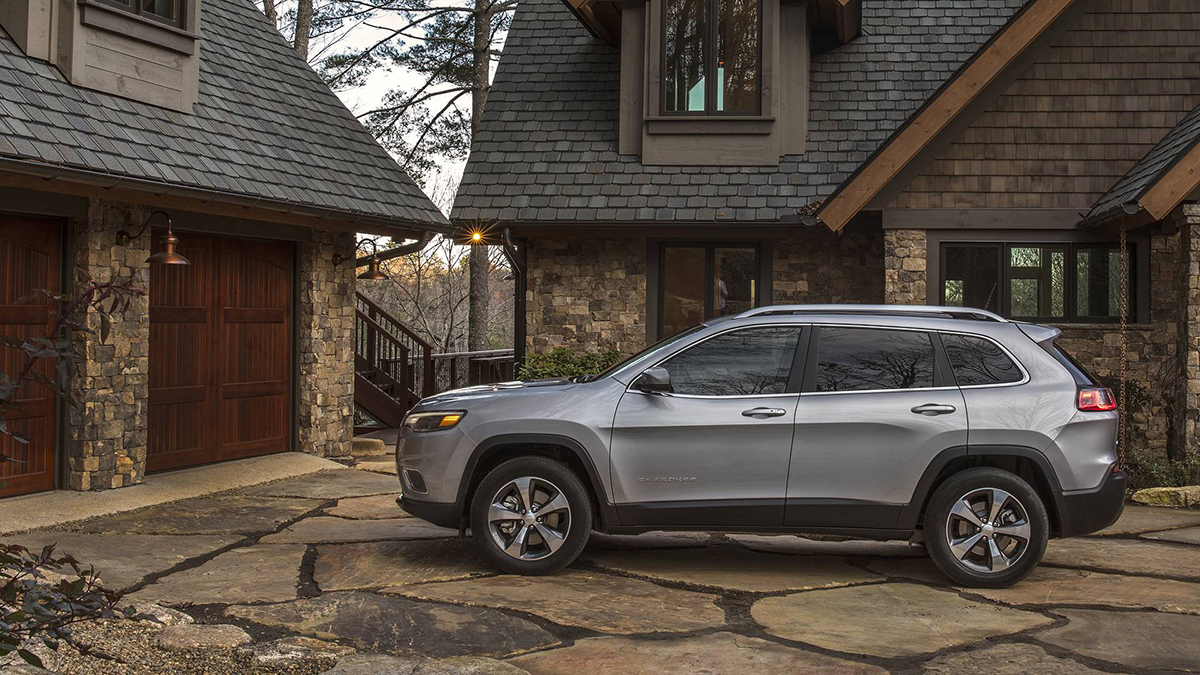 Jeep
The driving experience should also be improved by new software for the nine-speed transmission to smooth out shifts and increase fuel economy, plus a weight savings of nearly 200 pounds from redesigned parts like the center differential in four-wheel-drive models and the use of alternate materials like an aluminum hood and composite tailgate.
Jeep
And since it's what's inside that counts, Jeep has redesigned the cargo area to add space, bringing the capacity to 28 cubic feet behind the second row of seats. The company has also finally updated the Cherokee's UConnect software to add Apple Carplay and Android Auto compatibility. It will be available in Latitude, Latitude Plus, Limited, Overland and Trailhawk trim levels, with Overland getting the plushest interior and Trailhawk obviously adding in some extra off-road abilities. Pricing hasn't been announced yet.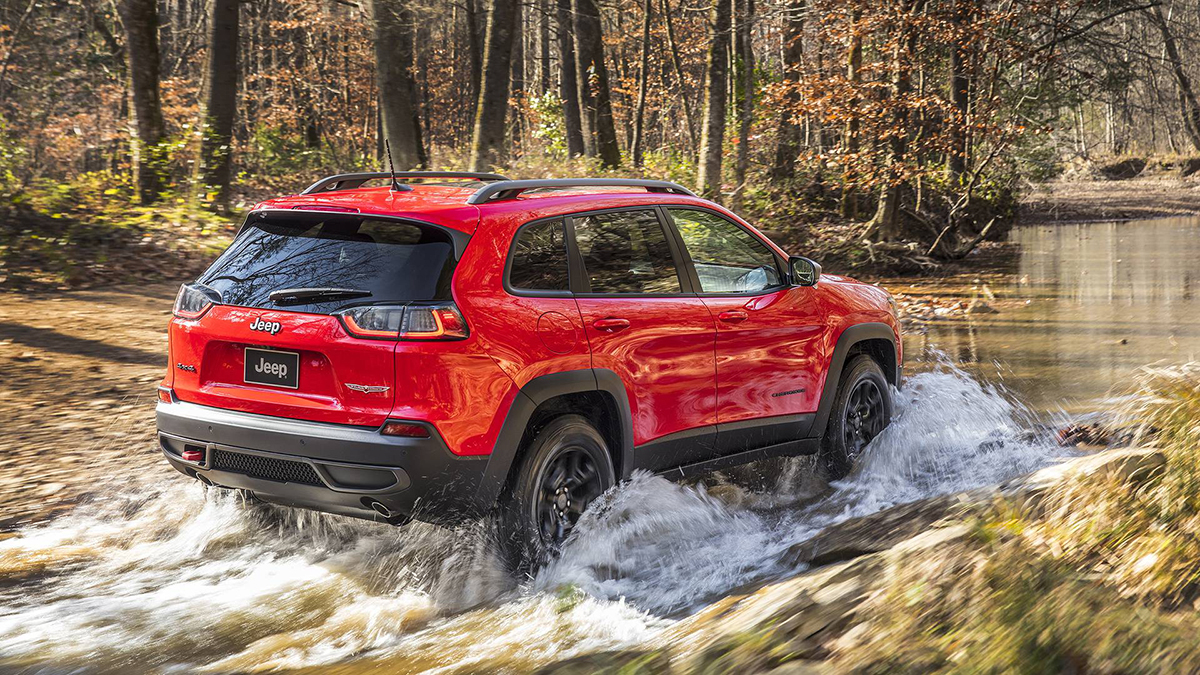 Jeep
Sales of the Jeep Cherokee were down around 15 percent in 2017 compared to the previous year, so the redesign couldn't come at a better time for the company. The new model should hit dealerships by the spring.