As promised, Subaru has taken the wraps off of its new, three-row Ascent crossover at the Los Angeles Auto Show. With a design not too far off from the concept we saw earlier this year, the Ascent brings Subaru sensibility to the three-row people-hauling game. Not exactly groundbreaking stuff, but if trendsetting looks are what you crave, you can stop shopping for Japanese midsize crossovers.
With room for up to eight (depending on whether you'd like a bench or captain's chairs in the middle row), the Ascent features a new, turbocharged, 2.4-liter boxer engine that produces 260 horsepower and 277 pound-feet of torque. Naturally, power goes to all four wheels via a high-torque CVT. Subaru says the Ascent will tow up to 5,000 pounds as a result.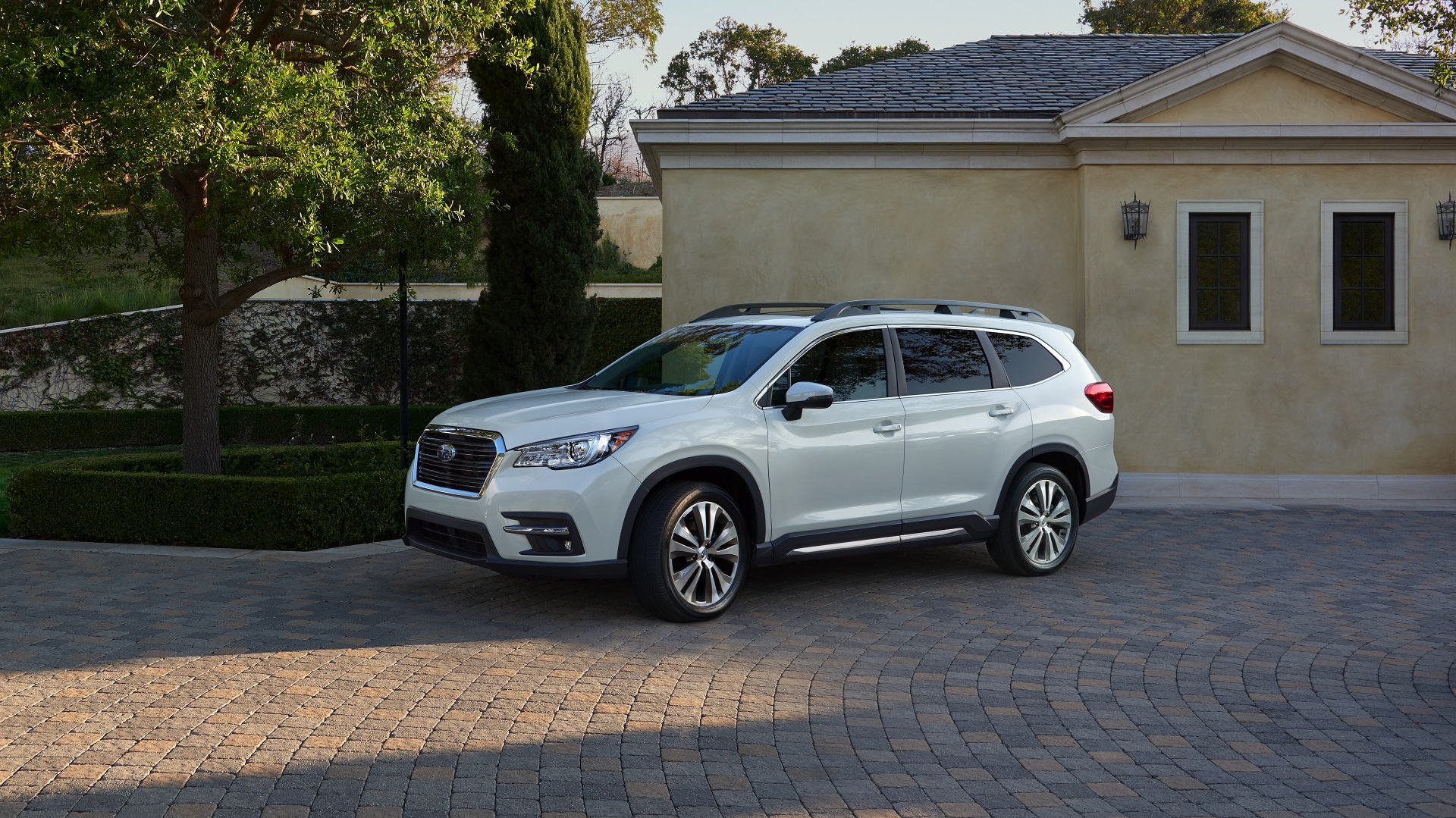 Subaru
While that's all well and good, here are the stats that we suspect most Ascent owners (and their numerous passengers, more importantly) actually care about. Eight USB charging ports. Nineteen cup holders. Rear doors that swing open up to 75 degrees for hassle-free drop-offs. Standard auto climate control for all three zones. 
Built on an elongated and beefed-up version of Subaru's Global Platform, the Ascent is apparently the largest car Subaru's ever built, measuring 113.8 inches between the wheels. Speaking of wheels, the Ascent will come standard with 18-inchers and Active Torque Vectoring—tech lifted straight off of the WRX and WRX STI.
In terms of connectivity, the biggest Subaru ever will come with Apple CarPlay and Android Auto served up on a 6.5-inch screen on lower trims and an 8-inch screen on higher ones. In order to offset the distraction that comes with plonking a small tablet onto the middle of your dashboard, the brand's latest iteration of EyeSight active safety features also come standard.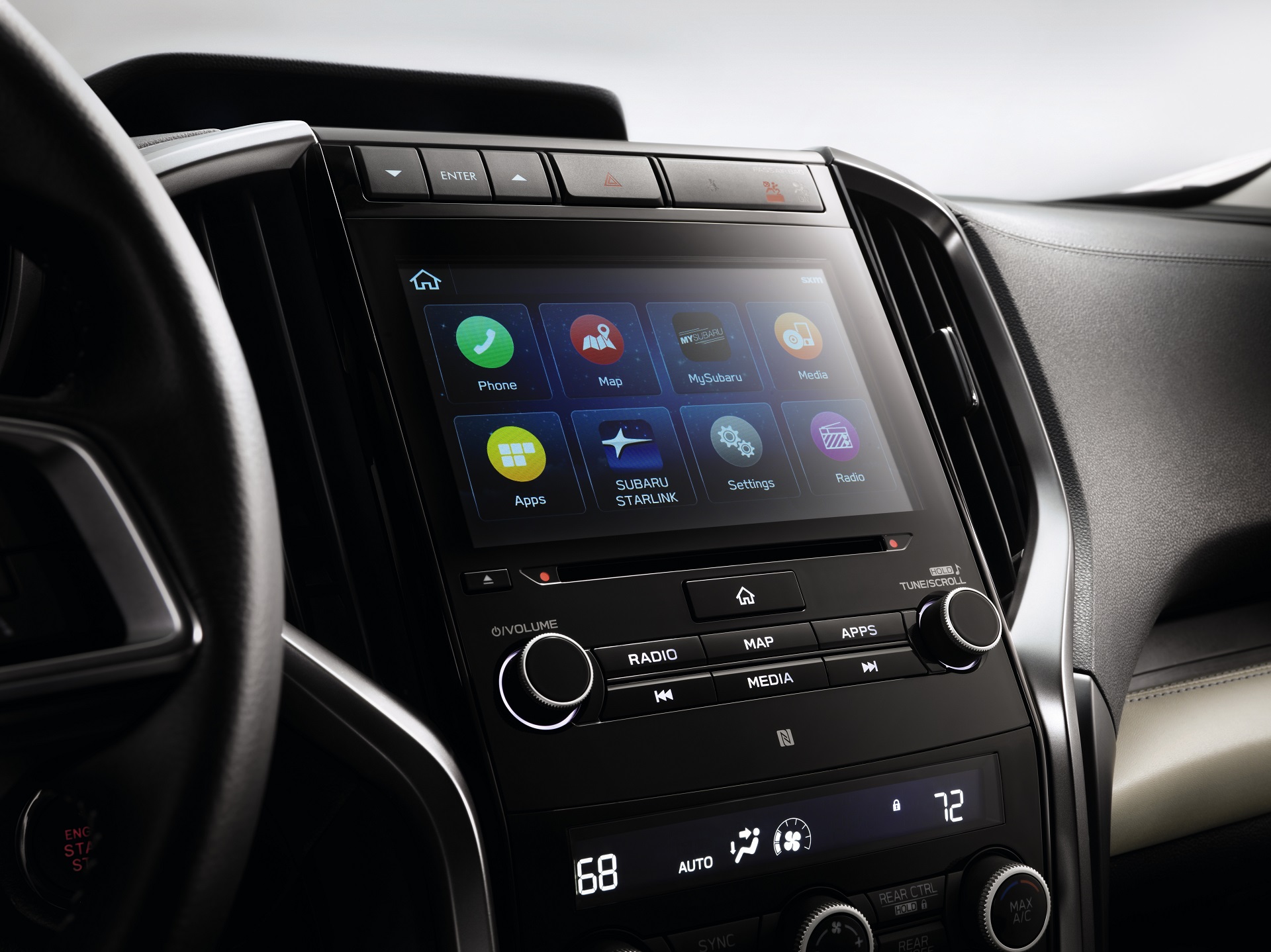 Subaru
Serving as a boxer-engined alternative to the Toyota Highlander, Honda Pilot, Ford Explorer, Volkswagen Atlas, and Co., the 2019 Subaru Ascent will be built in Lafayette, Indiana and is on display at the L.A. Auto Show this week.