Pricing for the 2021 Dodge Charger lineup was released Monday, reflecting a variety of trims, options, and styles that most folks can enjoy regardless of budget. While the majority of Charger sales sit closer to the entry-level and mid-range models, it's the top-of-the-line muscle car that's making headlines for one reason: it's the most expensive Charger ever.
The 2021 Dodge Charger Hellcat Redeye, which sits above the Hellcat Widebody and is the final stop for the Charger lineup, will start at $80,090, including a $1,495 destination charge. It's still unclear what goodies the head honcho will offer standard—most likely all of them—but chances are that there will still be a couple of swanky options for owners to buy, meaning that there's still room for that price tag to grow.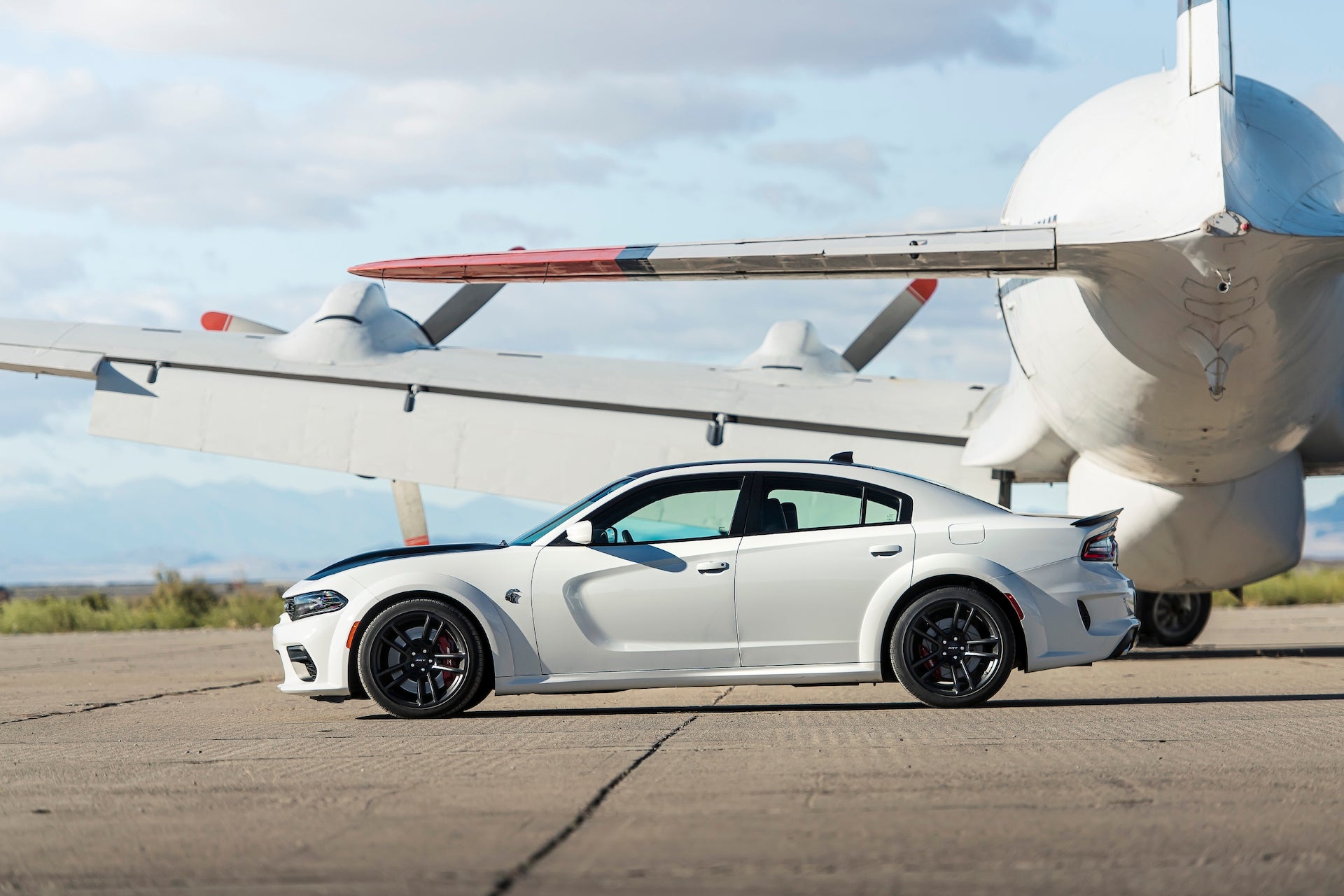 Dodge
What do you get for your hard-earned cash? According to Dodge, the most powerful mass-produced sedan in the world. Most importantly, a supercharged 6.2-liter Hemi V8 that's been tuned to produce 797 horsepower, which is a whopping 80 more ponies than the regular Hellcat, and 707 pound-feet of torque. The engine is actually derived from the Challenger Demon, which should give Redeye owners some bragging rights. And speaking of the entry-level Hellcat, it also gets a power bump from 707 to 717 for 2021.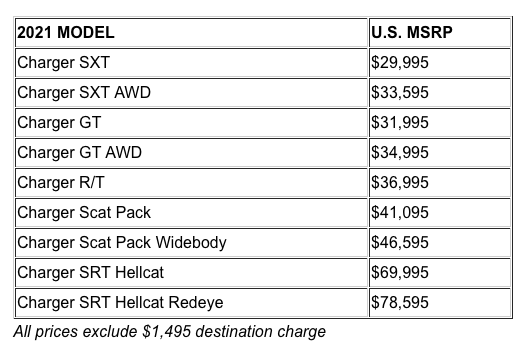 FCA
Unlike its lesser siblings, the Redeye wears its Widebody kit standard, which adds an extra 3.5 inches of flare to cover the wider wheels and tires. Also new for 2021 are 20-inch wheels in Hellcat and AWD models.
As the chart above shows, folks looking for more frugal options can opt for the SXT or GT models, which start closer to the $30,000 mark. If they have an extra $50,000 to spend, Dodge will be more than happy to provide.
Got a tip? Send us a note: [email protected]