The Acura Integra — God-tier legend of sport compact cars from the golden era of automotive technology — is officially returning to Acura's lineup. Well, a new version of it at least. This is happening. This is not a drill. The entire Car Autance crew is losing its collective mind.
Acura apparently announced the beloved sport compact model's 2022 return at a party in Monterey, CA with a drone show:
By the time I had picked the pieces of my brain off the floor and reassembled it after this revelation, Acura had dropped a press release with the following statement:
"The Integra is back," said Jon Ikeda Vice President and Acura Brand Officer. "I'm thrilled to say Integra is returning to the Acura lineup with the same fun-to-drive spirit and DNA of the original, fulfilling our commitment to Precision Crafted Performance in every way – design, performance and the overall driving experience."
This image, titled "Acura Integra Teaser Sketch," and this image alone, was included with Acura's note: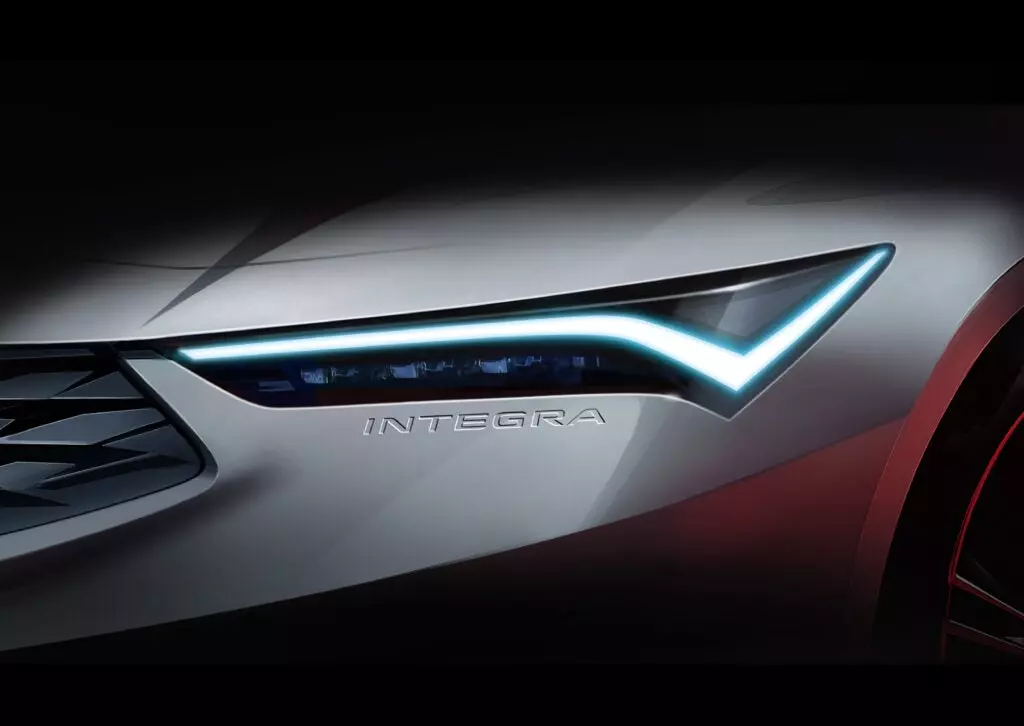 This is a fun detail for Acura to have shown off because a signature of the last Integra to grace the U.S. market was the "INTEGRA" name stamped into the plastic of the bumper near the headlight somewhat like this.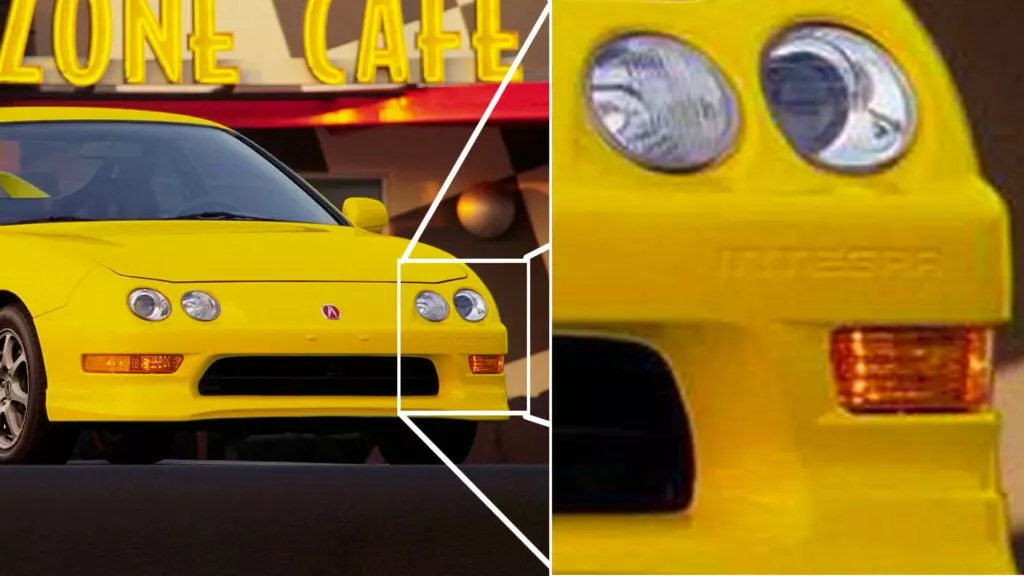 It makes sense that Acura would go for an extra squeeze of that sweet, sweet nostalgia fruit it's harvesting here. Bringing back the Integra model at all is obviously a play appealing to those of us who remember the car fondly. And in case you skipped the first half of my blog, I'm happily falling for it.
The rest of the glimpse we're getting looks like it's consistent with the rest of Acura's lineup: Pointy lights with a row of huge LEDs, pentagonal grille. But the silhouette teased by that drone show shows off a distinctly sporty-coupe-looking shape which is exactly what we all want to see if the Integra's hallowed name is indeed being trotted out of retirement. You can look at the actual drone show pics in Daniel Golson's tweet I embedded there, or check out this image I extrapolated from various tweets and messed with in Photoshop for you: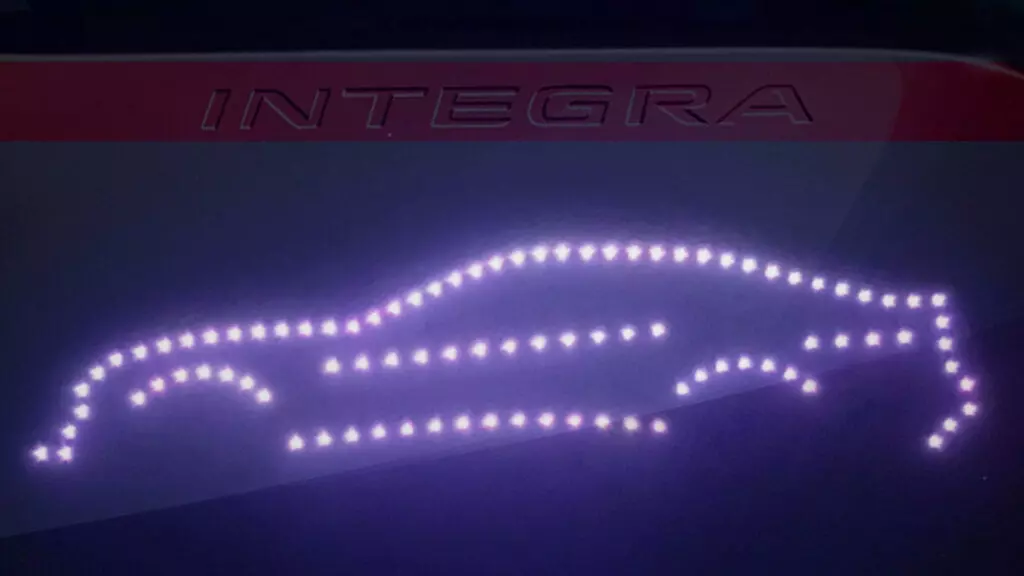 We're heading into a hell of a year for mid-range performance cars, folks. Nissan is going twin-turbo again with its new Z and keeping the manual (hell yeah), there's a second-gen Toyobaru (tight), and now we've got a damn Integra revival on the horizon? Whew, I can barely type my stoke is so strong.
For anyone who might have found this blog but is still wondering what the big deal is, basically, the Integra of the '90s and '00s was the ultimate combination of sportiness, luxury, and practicality. It was an absolute joy to drive because it felt simultaneously refined and rowdy. Some say no car has ever really recaptured that feeling… most stare listlessly into the distance and maintain that no car ever will. But if the Integra really is coming back, and Acura's just promised that's happening for 2022, I'm ready to spend the time until then hyping myself into an absolute tizzy.
I'm sure we'll all relax and apply some cynicism by tomorrow, or maybe I'll wake up and this will all have been a dream, but I'm going to sleep happy.