Dealer markups are stupid. You should not pay them. Having said that, the current white-hot car market makes it hard to find a lot of new vehicles, and that has led to some annoying price hikes on the dealer end. Recently, we found an outrageous markup on the new, much-anticipated 2022 Acura TLX Type S. How much markup, you ask? Well, enough to make this normally $54,000 TLX Type S into a $77,000 one. I'm gagging.
My friend Sean Kealey tipped me off to this stupidity on Instagram and was kind enough to share some photos and details about the car. He said that the car, strangely, had a sign that said: "Not for sale until August 24th." Also, he noted that there were zero salespeople to be found in the lobby of the dealership.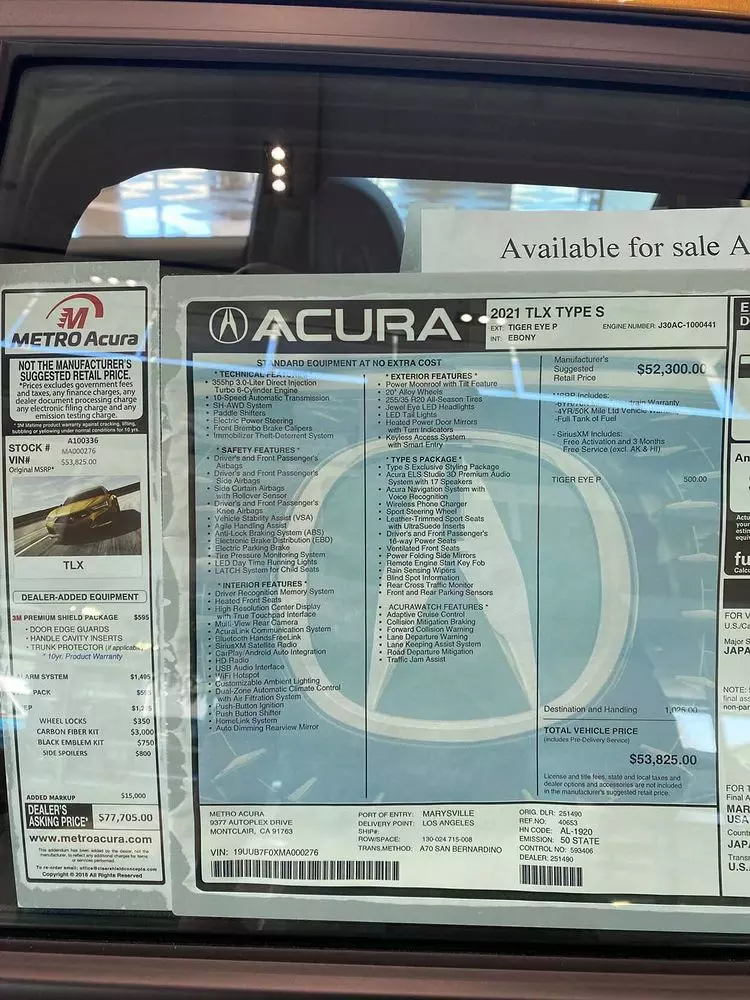 The $595 protection package is pretty typical, but the $1,500 alarm system is robbery, and so is the $750 black badge kit which can only be applied to the rear of the car, don't forget the $3,000 dealer-installed carbon kit which sounds like a lie, and an ambiguous "pro pack" that costs $595. One more thing is on that list called MEP for $1,295 and I'm not entirely sure what it is.
Finally, the Hershey kiss on the shitheap cake: A $15,000 added markup for good measure and greed for a grand total of $77,705 dealer asking price. How any dealership can do this is unconscionable. Taking a $54,000 Acura sport sedan from a relative performance value to a complete ripoff takes special skill, especially one that isn't limited-production in any way or even unique. It's a car that they're currently stamping out at the factory and will continue to do so for years to come.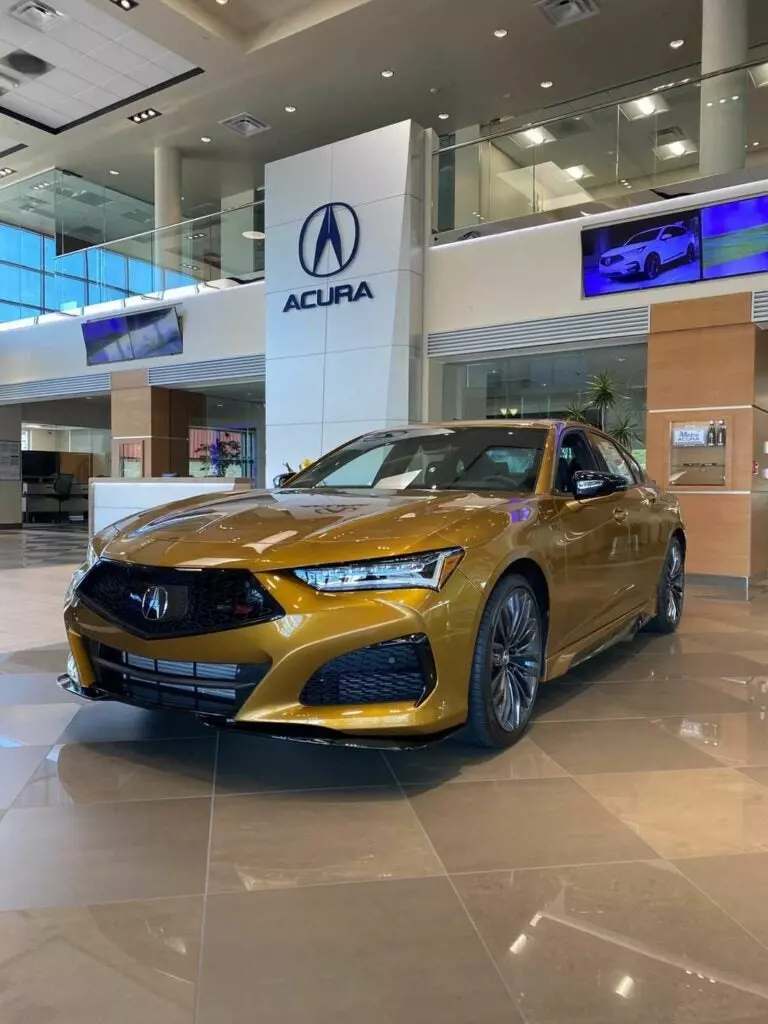 Car Autance reached out to Metro Acura for comment multiple times, but it has not returned any messages.
Sean also mentioned that Metro Honda across the road from this Acura joint has a 2021 Honda Civic Type R Limited Edition for sale, marked up to $75,000 from its $40,000 MSRP. That's the third Civic Type R LE that's been marked up I now know of in Southern California. Like the rest, it has been sitting on the lot since the day it got there about four months ago. I say good. Never pay for the dealer's greed.
Manufacturers need to get a leash on their dealerships because this is absurd. Anything that is remotely enthusiast-oriented gets marked up beyond the bracket it should exist in, and makes it inaccessible to most buyers in the target market. For around the same money as the marked-up fancy Hondas, you could get a much better starting point for a performance car.
I fear that we'll be living with this for a while, and upcoming affordable sports cars like the Nissan Z and Toyota GR 86 might get marked up to death, leading to fewer sales and less incentive for OEMs to build the cars at all. I hope that the market speaks with their wallets and stops paying these idiotic markups, so we can return to some normalcy for car buying. Remember folks, never pay a dealer markup.