You're not a rich guy, but you want to buy a Porsche. Of course you do. The only real question is this: Which Porsche? That's because if the only image you have in your head is of a Cayenne or 911 from the last 10 years, then you're missing out, because the Gentlemen of Stuttgart built some truly wacky and wonderful cars in the Seventies and Eighties. Including those recent Caymans, Boxsters and Cayennes, there are about 30 models that make our informal $30,000 "affordability" cutoff. Some even come in at less than four figures.
We've picked out five models to get your cheap Porsche garage started and to give you an introduction to Porsches from an era when its cars were a little more down-to-earth. Just a little.
1. The 911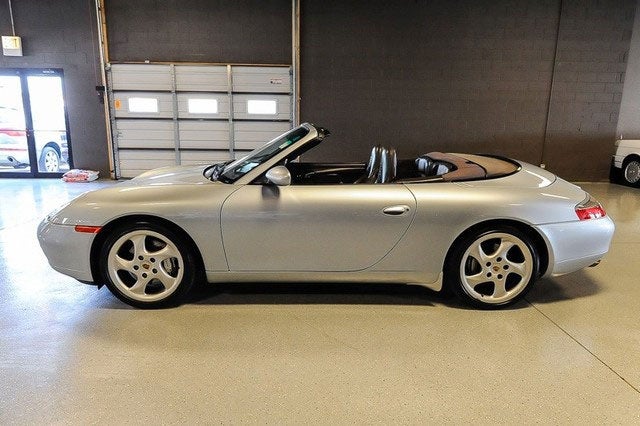 Many 911s are going to be out of range—but not all of them. In fact, there are some solid candidates in the $20,000 range. While you can get a good second generation 1974-77 relatively affordably—that is, for $30,000 or less—we prefer the 1999-2005 911, also known as the 996. In a kind of role reversal, the watercooled, 3.4-liter flat-six was related to the existing Boxster engine design, but with 296 horsepower. Our top choice among the 996s? The 300-horsepower Porsche Carrera from 2000-2001. Slightly more reliable than the 1999 version, these cars can be found everywhere, some with less than 60,000 miles, for less than $25,000—convertibles included! Many of the early production 996 Porsches are more used cars than collectibles, and there should be ample room to haggle over prices.
This is the era of the dread Intermediate Shaft (IMS) Bearing, an engine-ruining failure point affecting eight to 10% of all engines over 90,000 miles, so learning about diagnosis, prevention and maintenance should be at the top of your list. Also on that list is the perennially leaky rear main seal—ideally, any car over 30,000 miles will have had both of these retrofitted with improved versions. Plenty of other places on the cars like to drip water or oil—not all of them are a crisis, but all are expensive.
On the Market Now: 2000 Porsche 911 Carrera Cabriolet. Original base MSRP $74,970. Six speed, three owners, silver over gray with carbon fiber interior package and a black roof. Appears very highly optioned. 49,028 miles, $18,999, Tom Wood Ford, Indianapolis, Indiana.
2. The 914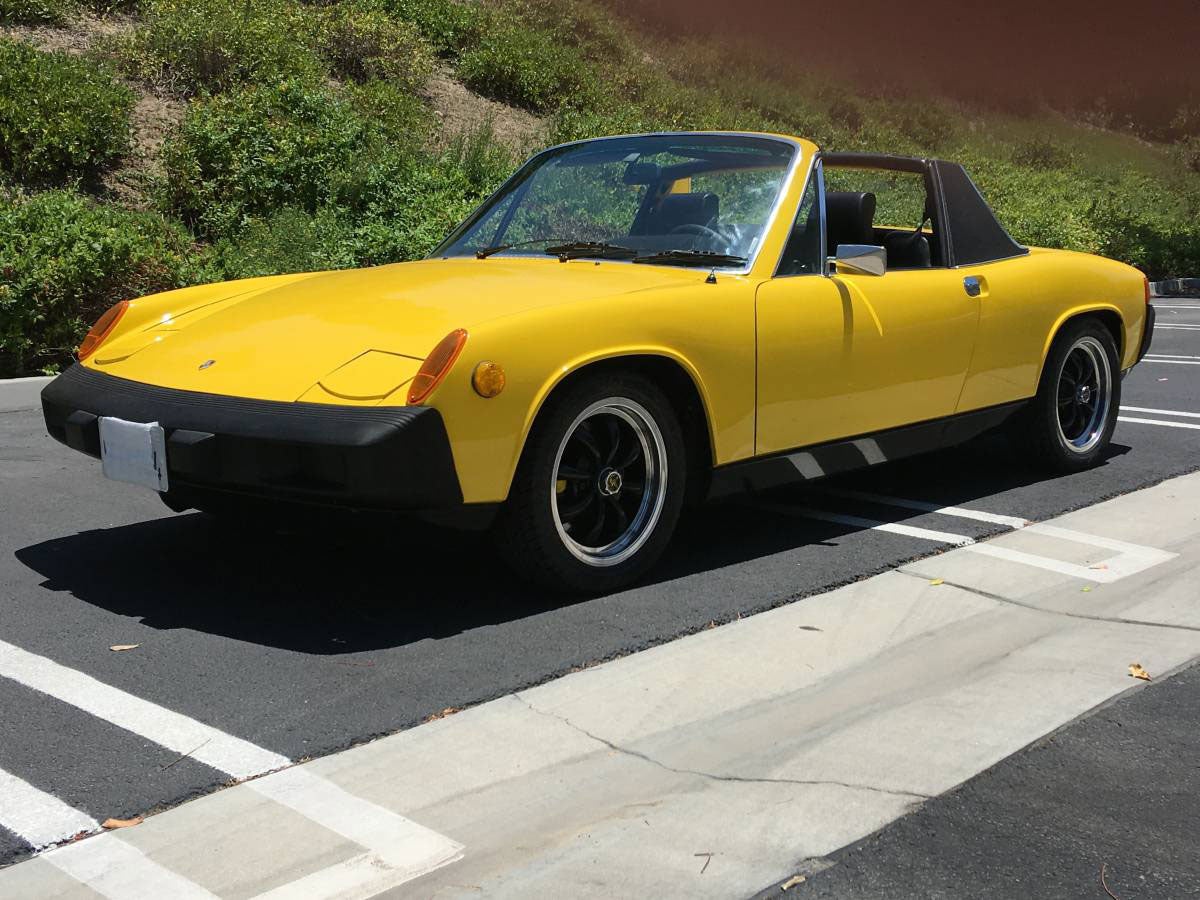 If you're old enough to remember cars from the 1980s, you'll remember these funky little targa Porsches, which were typically driven (slowly, broodily) by proto-hipster college professors and local commune refugees wearing handmade sandals. But the 914s were also the cars that put new drivers in over 100,000 Porsches, and their affordability built a racing and tuning scene that lasts to this day.
Found in four variants between 1970 and 1976, by far the most desirable is the six-cylinder 914-6, which generally start over $50,000. The 2.0-liter four cylinder cars from 1975-76 are a quarter of the price and offer 75% of the performance, with 95hp (to the 914-6's 125hp)—not bad math if you're into collecting. They also offer enormous, heavy rubber bumpers, which drop the price substantially over earlier 2.0s. The entire project arose from a failed joint effort with VW, and the 2.0s were built by longtime VW supplier Karmann, which gives them many of the same issues as a VW, like rust. Major, major rust. Parts are Porsche expensive, though, including the D-Jetronic fuel injection setup. But they're super fun and super cheap, and with a few drinks in you (after driving) you can go around telling people this is how the Boxster happened.
On the Market Now: 1975 Porsche 914 2.0
Original base MSRP $6,050. Bright yellow, fuel injection replaced with dual Weber 40mm carburetors, new heads, tires, shocks, Pertronix electronic ignition, fiberglass bumpers. Comes with original fuel injection. $13,500 OBO, Corona, California Craigslist.
3. The Boxster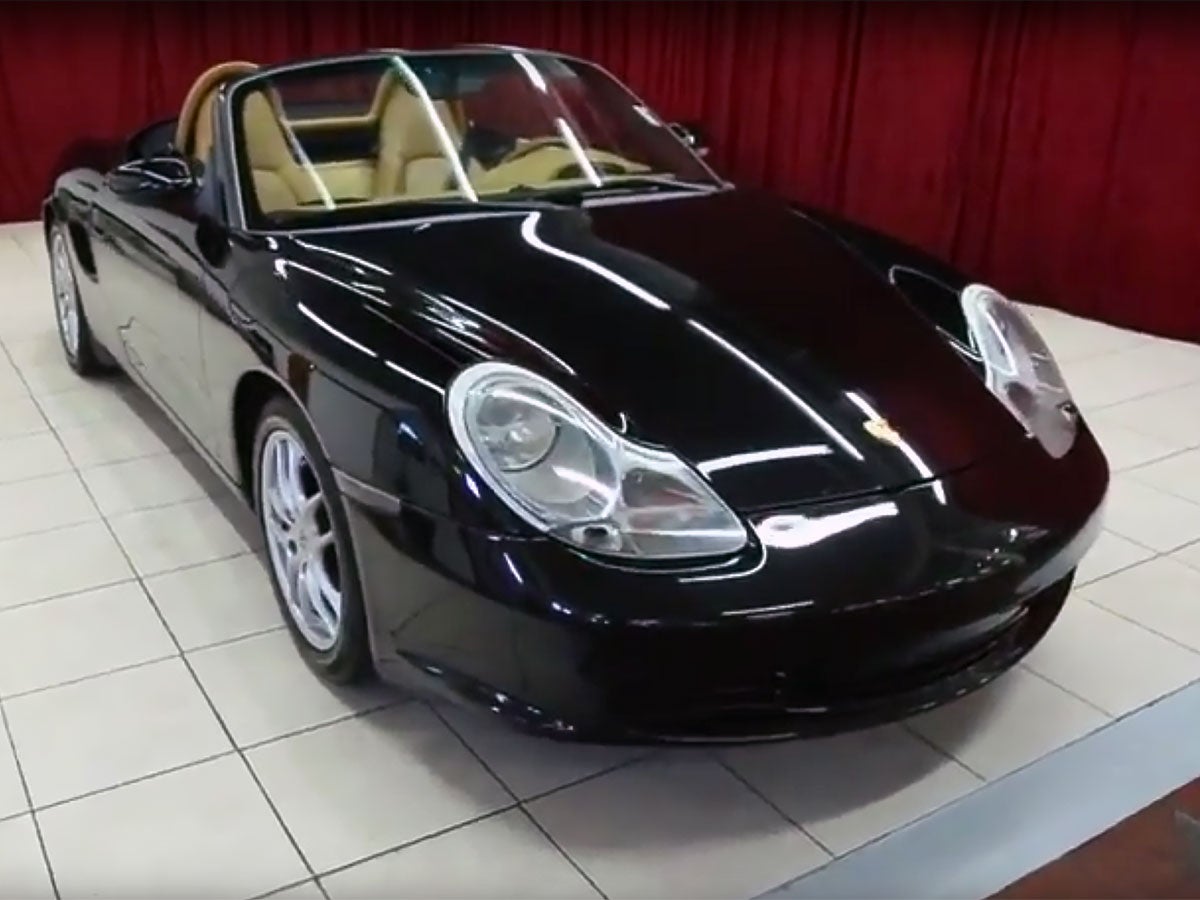 Some of us—i.e., those of us who were old enough to drive when it came out—have a hard time believing the Boxster has been around for 20 years. This was the first affordable ($39,980, plus enormous dealer markup) Porsche in two decades, and it didn't compromise on performance.
The fact that over 300,000 Boxsters have sold to date means they are seriously cheap, with older Tiptronic cars often going for $8,000-$10,000. Fast forward a few years to 2003-'04 helps a bit with performance, getting you 225 hp from the VarioCam 2.7-liter flat six, as well as the previous year's Boxster S suspension and a glass back window.
It's not much of a step up the price ladder, either—you're looking at $12,500 for a 60,000-mile Boxster; and another $3,000 for a 258-hp Boxster S. But there are a few problems with the earliest ones, some well documented at the time: the IMS bearing; oil seals; and a whole fiasco with porous engine blocks and the cylinder liners used to repair them. It's all about the maintenance with these--oil changes are vital, and ideally someone has already put $3,500-plus into the engine for you.
On the Market Now: 2003 Porsche Boxster S Porsche Boxster S
Original base MSRP $52,365. Black over butterscotch, 55,280 miles, clean Carfax with six owners, originally a San Diego car. $15,950 at Spanos Motors in Daytona Beach, Florida.
4. The 928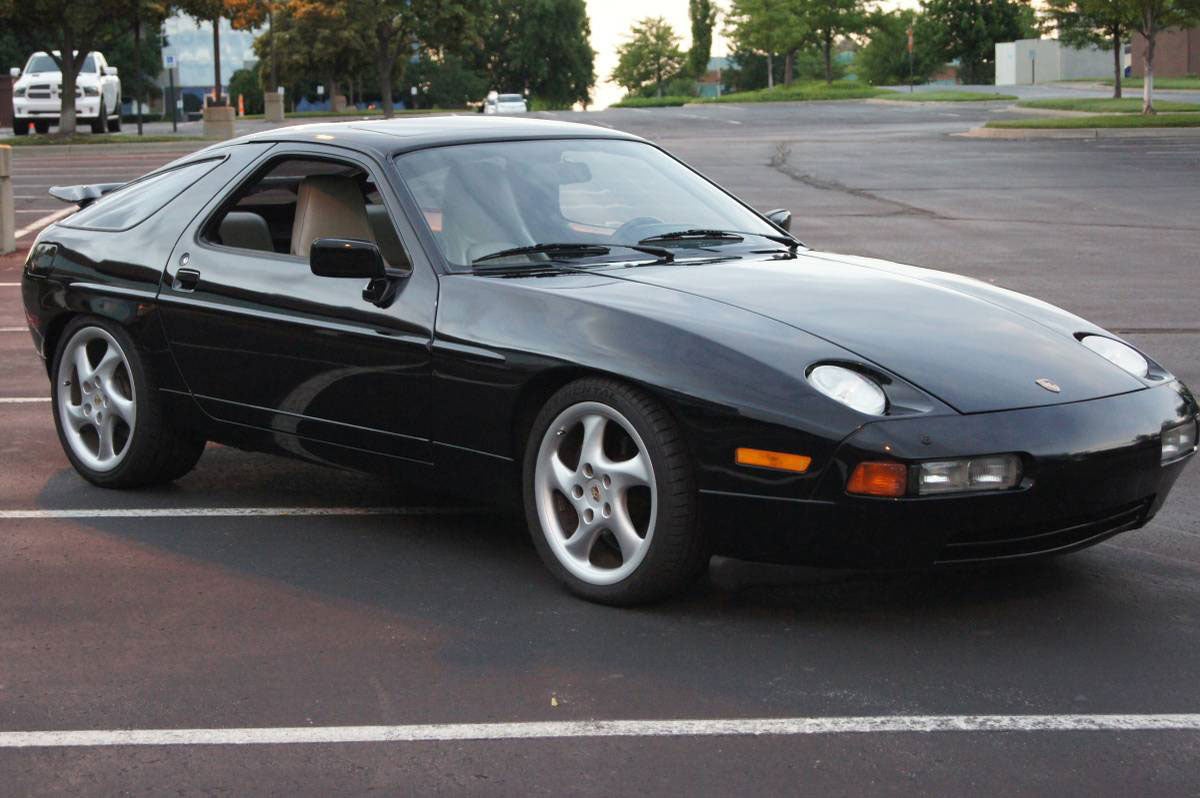 Here is where Porsche ventured into unfamiliar territory. The 928 wasn't a sports car—it was technically a GT, but to modern eyes it looks an awful lot like a muscle car. After a 1977 European introduction, the 300-hp, front-engine, 4.7-liter V8 coupe worked it's way into the US as a somewhat muted 4.5-liter, 234-hp car. Fortunately, many earlier gray-market European cars snuck in, while others were unofficially upgraded.
By 1987, however, the US-market 928S4 was making 320-hp—a 6.0-second car that could hit 165mph. Aside from the 1992-'95 GTS, they're all very reasonably priced, so there's no reason to settle for one that has expensive needs.
They're all reliable, too. Even as power crept up to 350-hp, the V8 (which also ran up to 5.4 liters) was capable of much more, and so lived a relatively low-stress life. The price started at $28,500 for the early 4.5, and by 1992 was over $80,000, loaded up with all the luxury electronics Germany had on its shelves. That's BMW 8-series money. The 928 was well made, but it's a complicated car, and things like radios and air conditioners are damn expensive to repair. The V8 has its own unique problems, including a timing belt and bearings that should be replaced every 30,000 miles; 45,000-mile water pump and front seal replacement; and occasional torque tube bearing failures.
On the Market Now: 1988 Porsche 928S4
Original base MSRP $58,900. Black over gray with an automatic (which 80% had), 139,000 miles. Southern car, "All maintenance is up to date and all of the stereotypical items that need to be repaired on the 928 is [sic] complete," $30,000 in receipts for the last 12 years. Very clean, some mild modifications, most original parts included and some major spares available. $17,500, Overland Park, Kansas, Craigslist.
5. The 944 Turbo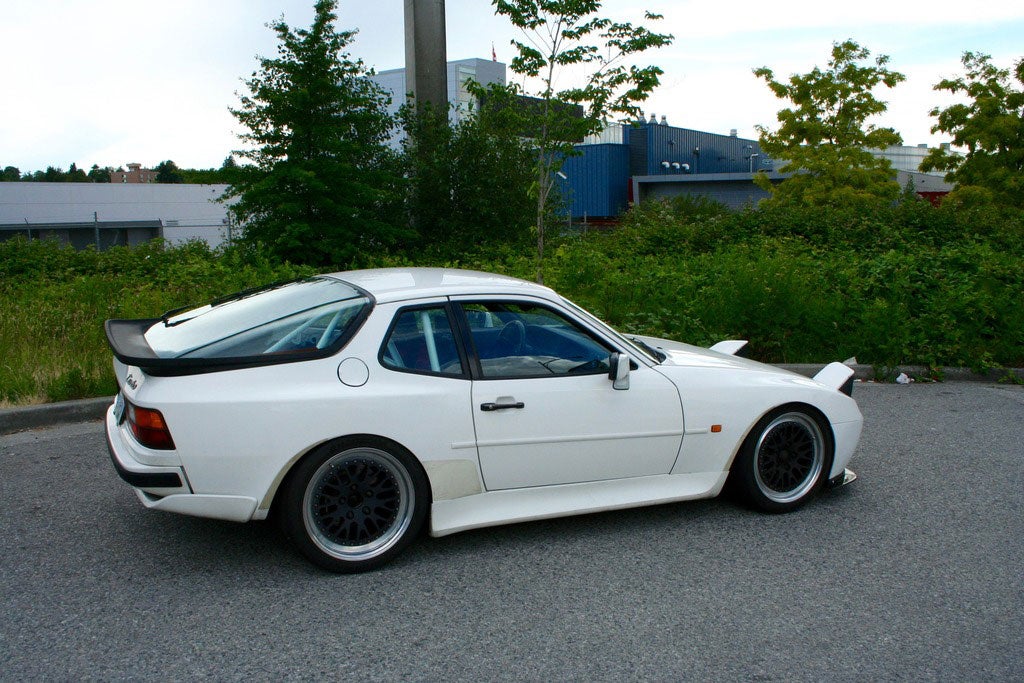 If the 928 was for grown-ups, the 944 was the boy racer. Like most Porsches of the '80s and '90s, the 944 came in various flavors, starting in 1983. Overall production ended in 1991. Most variants are generally under $20,000, although 1988-'89 Turbos and naturally-aspirated Cabriolets can easily cost $10,000 more. The final Turbo variants—a limited-edition, midyear 16-valve 1988 Turbo S and 1989 Turbo—got you 247-hp and 0-60 in 5.7-seconds, but in 1989 you'd also pay $47,600. A 240-hp '88 Z52 Corvette stickered at $33,593 and did 5.6 seconds. Porsche still managed to move over 25,000 assorted Turbos, which makes for reasonable used parts availability.
All Porsches need their oil changed all the time, and all turbos do, too: A 944 Turbo is that squared; and needs a big top-end service, water pump and front end seals every 30,000 miles. A Turbo clutch replacement is 16 hours of labor at a dealership and $3,000—a set of tools (like the P920 Belt Tensioner gauge and calibration bar) will pay for themselves in a hurry.
On the Market Now: 1989 Porsche 944 Turbo
Original base MSRP $47,600. Imported from Japan--left-hand drive, prepped for street/autocross. Recaro racing buckets, roll cage, beautifully built. Extensive and in-depth history and records. $6,000 service to prepare for sale. Alpine White over black. 83,300 miles. $18,750 (Canadian?), Vancouver, British Columbia, Rennlist.
The Takeaway
There probably isn't any affordable exotic car where getting the right one is more important. Parts and labor for a $9,000 1973 914 are not orders of magnitude less than for a $650,000 1973 911 RS. If you're good/lucky, you can find someone with a parts interchange manual, where you'll find the same Timkin pinion bearing that's $260 for a Porsche is $96 for a VW.
That's what comes with owning a Porsche. It's not only a high-quality high-performance car which you can daily drive; it's also one you can and should spend time getting greasy with. It's a first sports car or a last one, a thing which deserves your passion and attention. They're great cars—you should probably own one.
Additional Resources
Porsches are neither unpopular, rare nor obscure, and there's a near-infinite amount of support.Excellence magazine produces an annual 170-page Buyer's Guide, which I can tell you as a veteran of many long Buyer's Guides is an extraordinarily good piece of work.
The Porsche Club of America, which claims over 100,000 members and has 11 technical advisers. It is more focused on late-model cars and driving than earlier models and offers its own Panorama magazine, as well. Additionally, most models have their own clubs and registers.
Then there are the forums, king of which is Rennlist and its 13 million posts. When I wrote that, it had 3,247 users online. Porsche restores cars in-house and sells over 52,000 classic parts, as do countless hundreds of other international and local specialists.