So far only existing as a prototype, the Ineos Grenadier off-roader is the brainchild of Jim Ratcliffe, the founder of chemical company Ineos. After Land Rover lost its design patent lawsuit against this ambitious British automotive startup, the Grandier project continued with the engineering done by Austrian off-road expert and Mercedes-Benz G-Class producer Magna Steyr, and a powertrain deal signed with BMW. Now, South Korean giant Hyundai has also entered the picture, with the intention of "exploring new opportunities in the hydrogen economy" together with Ineos.
As announced two years ago, Hyundai is set to invest $6.75 billion in fuel-cell tech by 2030, racing mostly Toyota to bring costs down to an acceptable level. Being a chemical company, Ineos will now help Hyundai investigate opportunities for the production and supply of hydrogen, as well as the worldwide deployment of hydrogen applications and technologies. According to their statements, the first item on their to-do list is the development of a hydrogen value chain in Europe.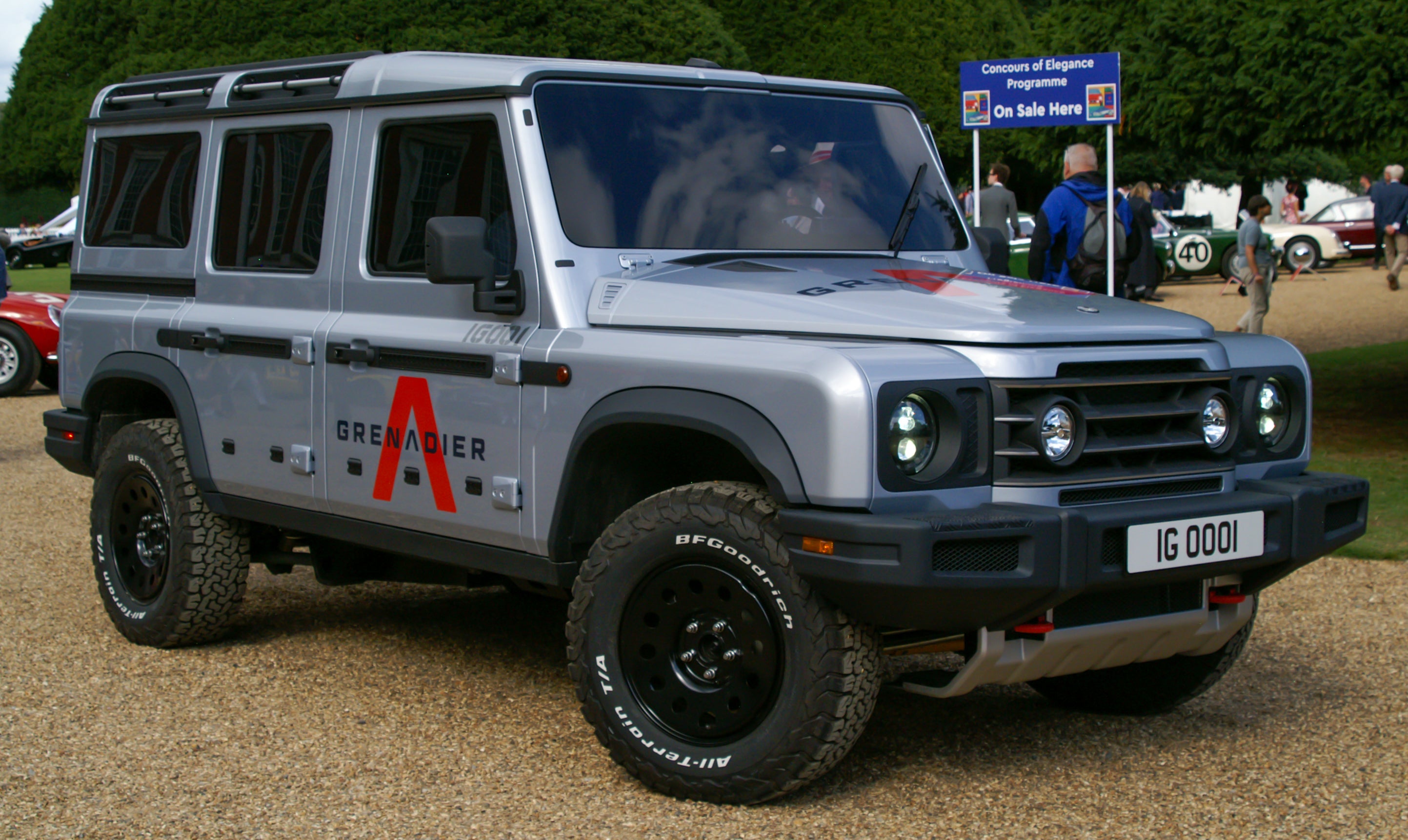 Launching in 2021?, John Kalinga | Discord server
As part of its "Fuel Cell Vision 2030," Hyundai intends to increase the annual production of hydrogen fuel cell systems to 700,000 units in just 10 years. That plan is very much approved by the British government, who sure wouldn't mind seeing some of Hyundai's modular fuel cell systems end up in brand new Ineos Grenadiers instead of just Hyundai's NEXO SUVs. Ineos added that part securing the inline-six BMW engines for its 4x4s and it intends to diversify its powertrain options at an early stage.
Ineos currently produces 300,000 tons of hydrogen a year, mainly as a by-product from its chemical manufacturing operations. However, the company has also launched a new business to develop and build clean hydrogen capacity across Europe, while through its subsidiary Inovyn, it's also the continent's largest operator of electrolysis, a technology using renewable energy to produce hydrogen for power generation, transportation and industrial use. This leaves Ineos with experience in both the clean production, storage and handling of hydrogen.
In other news, the same gentleman who singed the papers on Hyundai's end will soon give you an Elantra N with a turbocharged four-cylinder, and all the internal combustion fury you deserve. 

Thanks, Mr. Biermann!, Ineos
Got a tip? Send us a note: [email protected]