Forty-five years after its initial discontinuation, Jaguar will bring the E-Type back, this time as an electric vehicle.
Jaguar announced its plans Thursday, stating that its classic vehicle support wing Jaguar Classic is now accepting inquiries from clients interested in commissioning their own electric E-Types. Clients can pay to have their gasoline-powered E-Types converted to electric (Jaguar says the conversion can also be reversed), or they can pay for a fully-restored and converted car without prior ownership. A company spokesperson confirmed to The Drive that new chassis will not be manufactured to support EV conversions, and that all cars will be converted from existing E-Types.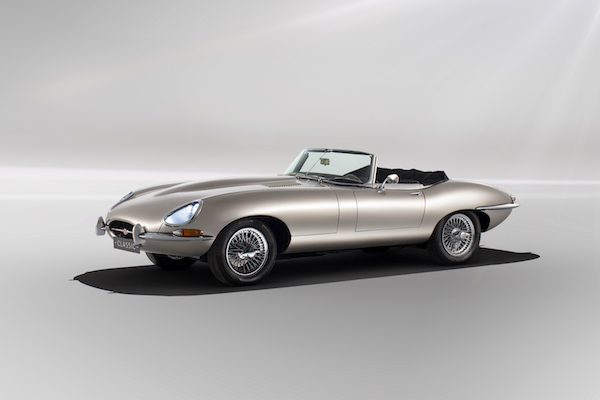 David Shepherd
Jaguar says the electric E-Type will use electric drivetrain components from its electric I-Pace crossover, such as a similar lithium-ion battery pack, which Jaguar intends to make capacious enough to propel an electric E-Type at least 170 miles before needing a recharge. It will be mounted in the place of the E-Type's inline-six engine, and because it weighs approximately as much, weight distribution will be unaffected. In place of the transmission will be the electric motor, still connected to a driveshaft that sends power through a differential to the rear wheels. Jaguar makes no promises for performance or range specifications, though, as customer deliveries don't begin until 2020.
David Shepherd
Jaguar initially conceptualized E-Type EVs in 2017, showing off a concept car it called the E-Type Zero in September of 2017. Reception was favorable enough for Jaguar to look into putting such a vehicle on sale.
"We've been overwhelmed by the positive reaction to the Jaguar E-type Zero concept. Future-proofing the enjoyment of classic car ownership is a major stepping stone for Jaguar Classic," stated Tim Hannig, director of Jaguar Land Rover Classic, in the automaker's press release. "E-type Zero showcases the incredible heritage of the E-type, and the expertise and craftsmanship at Classic Works, while demonstrating Jaguar Land Rover's dedication to creating zero emission vehicles across every part of the business, including Jaguar Classic."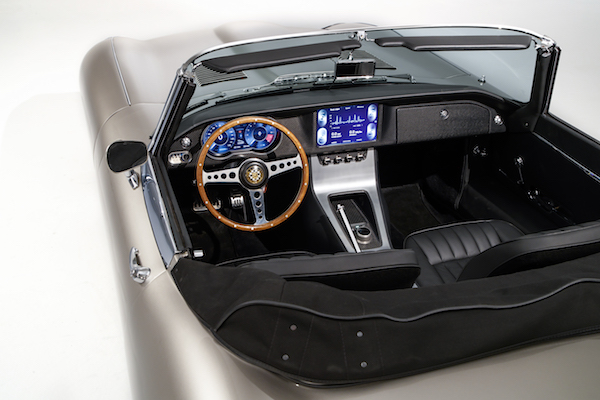 David Shepherd