Prospective supercar buyers who are eyeing the McLaren 570S Spider can now option McLaren's Sports Series convertible with the new Track Pack. For an extra $24,081 on top of the 570S Spider's $211,300 price tag, the Track Pack adds a bunch of track-oriented features and sheds lots of weight.
This package utilizes McLaren's lighter Sport Exhaust system with Stealth Exhaust Finisher and plenty of carbon fiber on the exterior to help the car scrap more than 72 pounds. For instance, the Track Pack's new Super-Lightweight 10-Spoke Forged Alloy Wheels wrapped in Pirelli P-ZERO Corsa tires are about 33 pounds lighter than the Spider's regular wheels. 
The inside of the car is where the real weight-saving happens. Customers can choose from six different Alcantara "themes," all of which subtract additional weight. A Carbon Black racing steering wheel and Carbon Fiber Race Seats save more than 28 pounds. The Carbon Fiber Interior Upgrade also comes standard with the Track Pack, adding every car manufacturer's favorite dietary supplement to the shift paddles, infotainment system surrounds, steering wheel spokes, and door sills.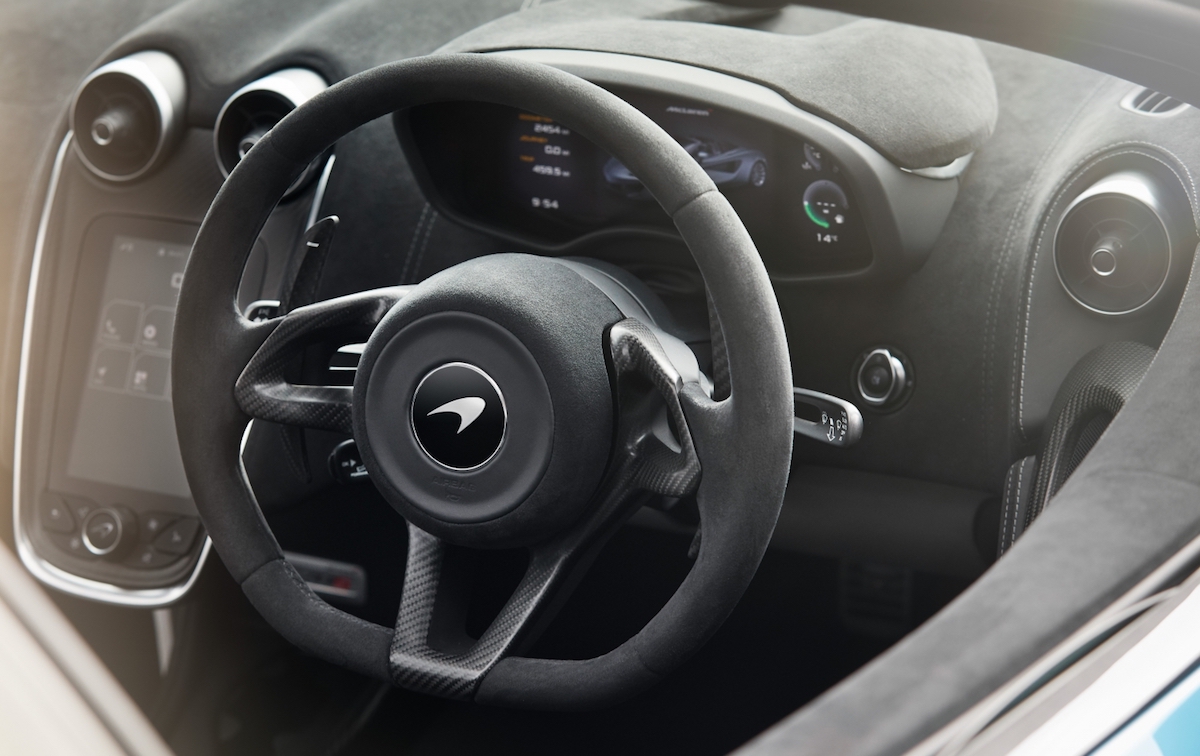 McLaren
In addition to proverbially detonating a grenade filled with Alcantara and carbon fiber in the 570S Spider's cockpit, the Track Pack adds McLaren Track Telemetry that logs and analyses lap times and other data so drivers can review their performance after a day at the circuit.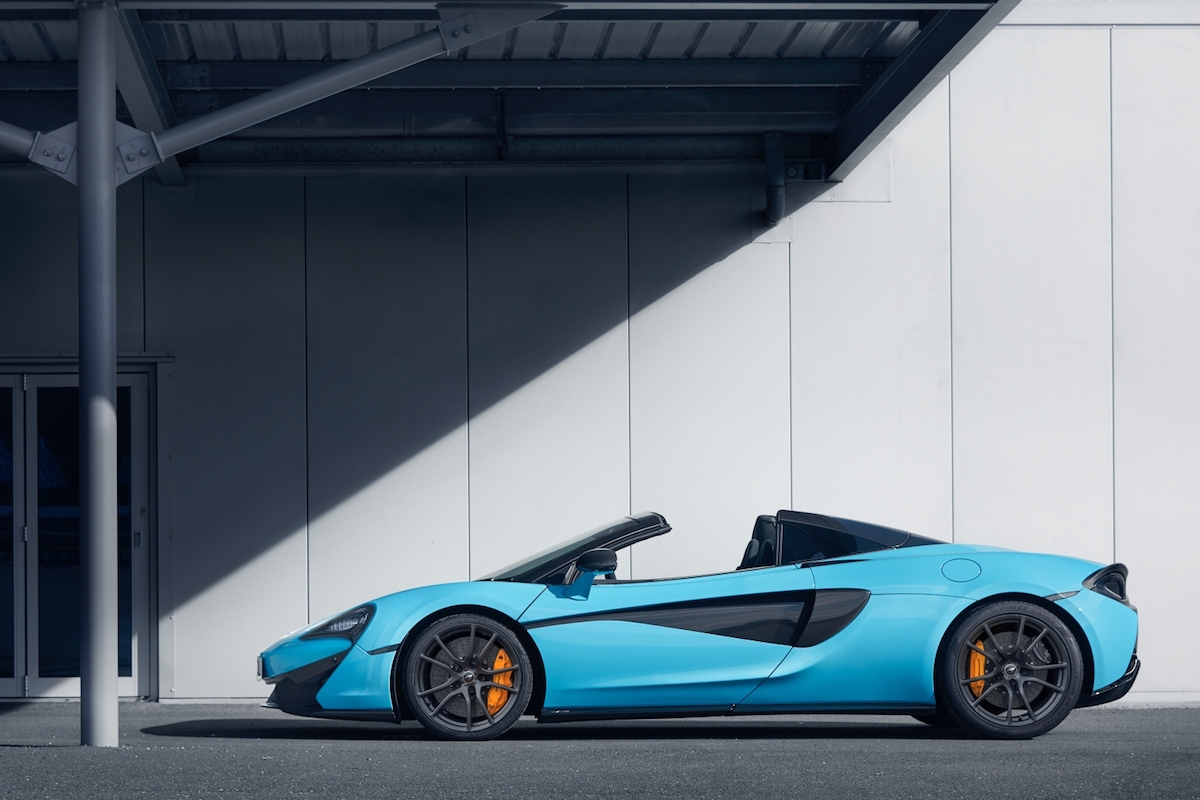 McLaren
You might be asking why owners would buy a convertible McLaren to take to a track day when the 570S Coupe exists with the same package. That's because the Spider is unique in that it boasts nearly the same performance numbers as its hard-top sister. It has the same 204-mph top speed (with the roof up) and only a 0.3-second zero-to-60 mph time increase (3.2 seconds compared to the Coupe's 2.9 seconds) despite its 100-pound weight premium. McLaren won't give specific numbers yet, but promises that the Track Pack will bring the Spider's performance specs even closer to the Coupe's.
Thus, the Track Pack doesn't turn the 570S Spider into some stripped-down track monster and sacrifice the car's daily drivability. It's primarily aimed at owners who want the 570S's luxurious drop-top practicality but want to attend the occasional track day and need a car equipped to set some serious lap times when they do so.
"This new Track Pack brings together in one package design features, specification and popular practical options desirable for track use, further increasing choice for Spider buyers and at the same time offering them even better value," said Jolyon Nash, executive director of global sales and marketing at McLaren.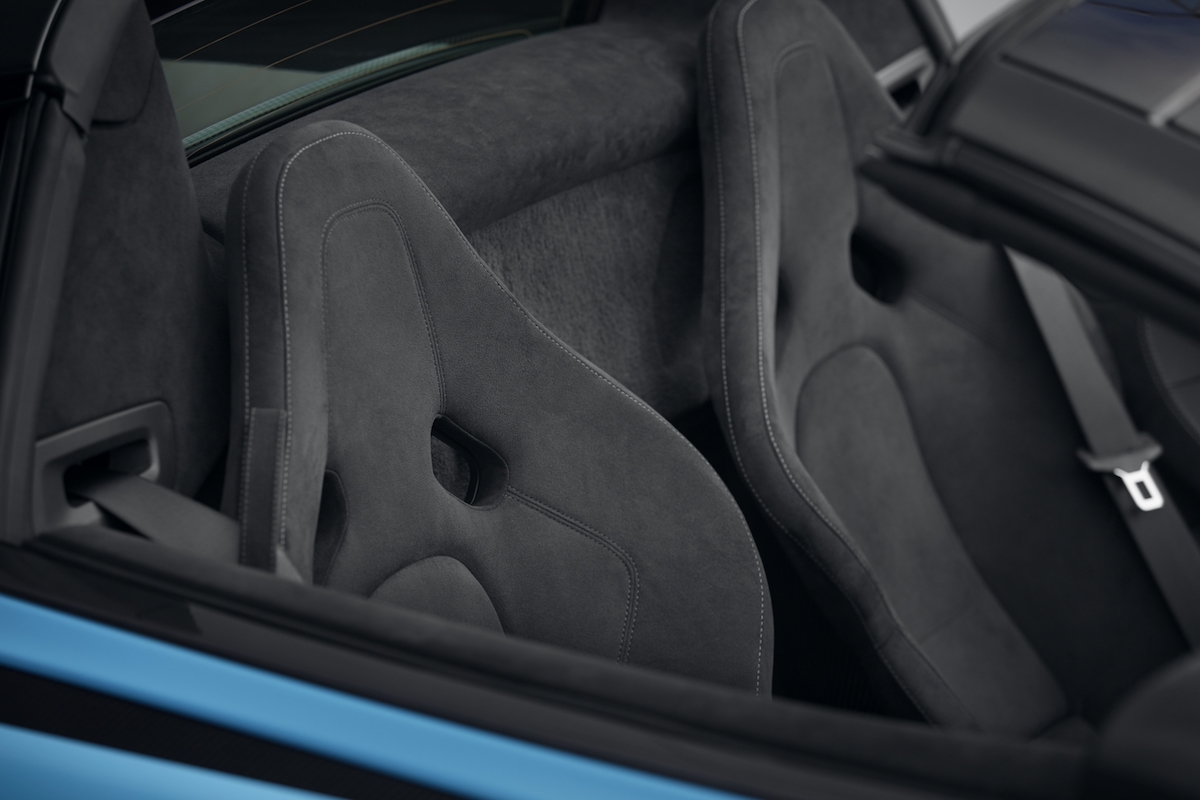 McLaren
The Track Pack can be ordered now, but only on new McLaren 570S Spider purchases.