The 2022 GR 86 is an excellent step forward for the badge. Its updates include a significant increase in overall refinement and power, with a large number of tweaks in both engineering and styling that add up to one solid rear-wheel drive sports car. The GR stands for Gazoo Racing, Toyota's car-centric performance tuning arm. I thought it'd be fun to highlight a few of the new 86's tweaks, so folks who exactly what to expect if they get decide to get behind the wheel of one when they hit dealership lots in November of this year.
Full disclosure: Toyota flew me out to Monticello Motor Club to get the full rundown on the new GR 86, as well as to get behind the seat to give it a thorough go-around on the track. The team there even had a previous-gen 86 Hakone Edition and a GT with the TRD Handling Package for comparison. It was a short event, but we'll be creating a lot of fun stuff with what I experienced and filmed there.
More Power, Sooner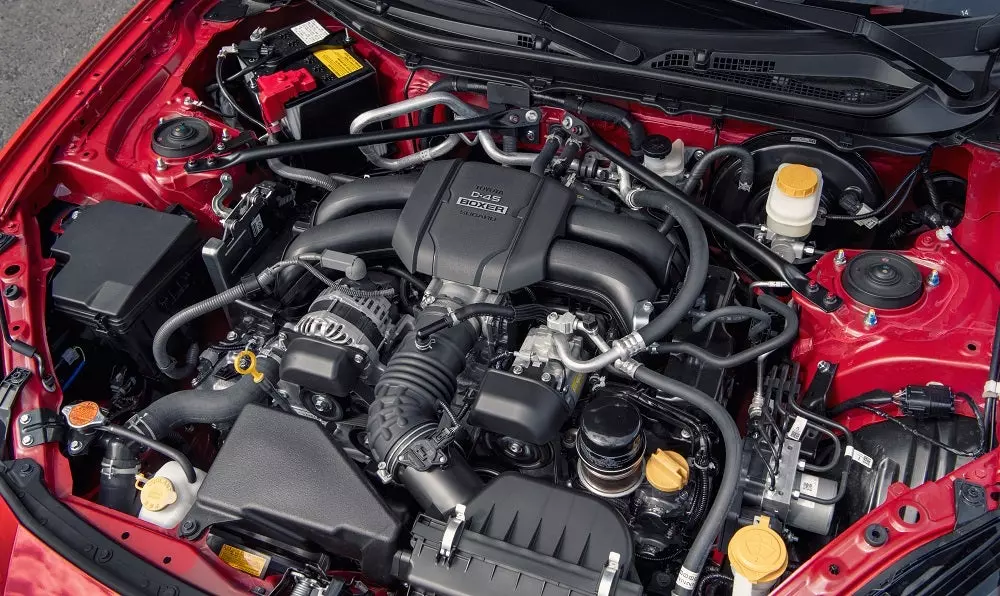 One of the biggest qualms people had with the outgoing 86 was that the stock engine lacked oomph. Sure, a teeny-bit more than 100 horsepower per liter is impressive, but it had a nasty torque dip that buyers and internet experts have continually criticized since the car debut.
Toyota fixed the problem by bumping displacement up from 2.0 to 2.4 liters, punching out cylinder bore from 86mm to 94mm, adding bigger intake and exhaust manifolds, and revising the tuning. The result is 228 horsepower and 184 pound-feet of torque, 23 more horsepower than the previous gen, and 28 more pound-feet of torque. The latter figure is crucial: Torque peaks 2,700 rpm sooner, giving it a much stronger mid-range.
Whether on track or on the street, the power adjustments are immediately noticeable, and it makes carving through fun successions of corners a more pleasant experience. It can still be wrung out to a hearty 7,500 rpm, but corner exit is far more enjoyable with the added oomph. Drivers no longer need to downshift and rev the hell out of it to achieve the push they desire. From a standstill, 60 mph can be achieved in 6.1 seconds with the six-speed manual gearbox and 6.6 with the six-speed automatic.
Speaking of the manual and automatic gearboxes: the GR 86 utilizes the same TL70 six-speed manual as the previous generation's, though it feels much better bolted up in the new one. Its throws are shorter, it feels tighter, and it transmits less vibration through the stick. The automatic is the new six-speed TX6A, which utilizes machine-learning-type shift logic to provide very good track-driving manners, such as holding gears through long corners.
Besides this much-appreciated bump in power, the engine is overall more refined than the previous 2.0, as well. The 2.0 was fine, but it was kind of like a cross between a sewing machine and a tractor when it was revved past 3,500 rpm. The 2.4 was far smoother and made a great noise to boot.
Substantial Chassis, Brake and Suspension Upgrades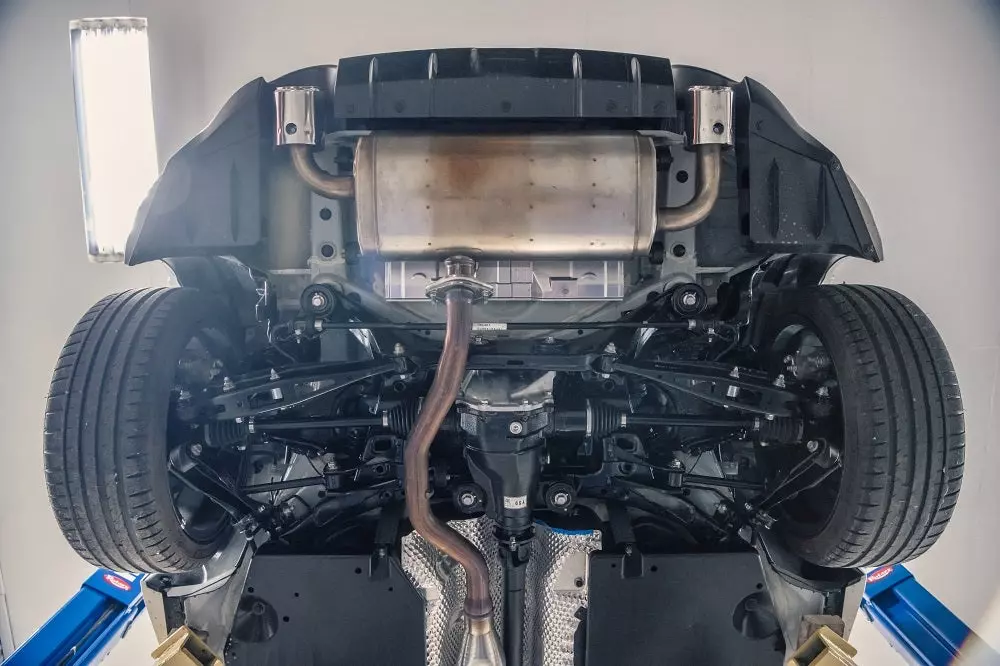 It doesn't seem like anyone complained about the chassis, suspension, or overall handling of the prior 86, but Toyota improved its capabilities nonetheless. Chassis rigidity has been increased in both the front and rear and the center of gravity has dropped 1.6 mm. Part of this rigidity comes from added bracing, the use of high-strength steel in certain areas, and aluminum engine mounts. These changes accommodate the larger and more powerful engine under the hood, but they also improve the car's general dynamics.
Lighter components have been added into the fold, too. Toyota used aluminum for the roof, front fenders, and doors, and the driveshaft, muffler, and front seats have been redesigned to drop pounds. The company stated that weight distribution is closer to 50/50 than the previous generation, but it did not offer specific figures.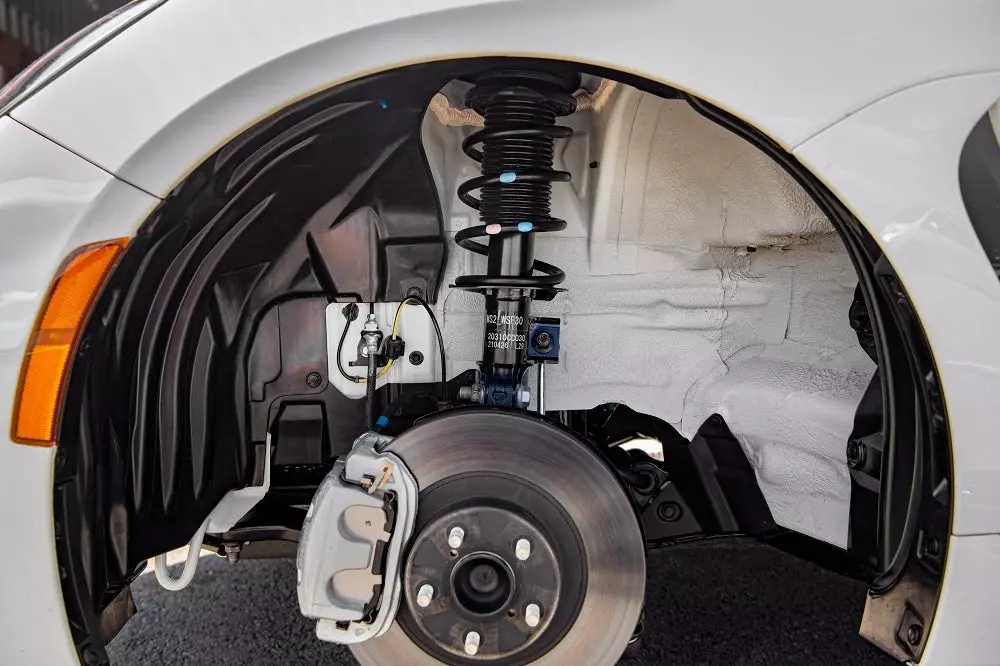 To accommodate the changes in power, braking performance was mildly overhauled. The system consists of the same 11.6-inch ventilated rotors up front and 11.4-inch ventilated rotors out back, except now with a sportier brake pad compound clamping down on them. Thankfully, these brakes still don't have a whole lot of weight to reign in. No matter the spec, the GR 86 never tips the scale at more than 2,870 pounds. The lightest spec is the base model with a manual transmission at 2,811 pounds, only 35 more than the previous generation's lightest spec.
Further overhauling the driving experience, the new 86 has redone spring and damper tuning. This setup offers more rebound in the front MacPherson-type suspension for a more connected contact patch on track. Joy of joys, the rear suspension is still a fully independent multi-link design, but it now comes with revised connecting points for better geometry.
All of these changes and updates added up to a solid and connected, yet well-damped, driving experience. It was comfortable and compliant on the street, yet body roll was contained on track. Paired with the Premium trim's 215/40/18 Michelin Pilot Sport 4 tires, it felt very confident under braking, allowing for easy trail and threshold braking. I recall a friend of mine who owned a Scion FR-S and a Toyota 86 TRD Special Edition telling me that the cars' chassis rigidity was quite good from the factory, which made them excellent out-of-the-box track toys, and that characteristic carries over to the new generation. New and old buyers alike should be excited to know the GR 86 retains its penchant for track driving with even better handling.
Some Impressive, Track-Focused Aerodynamic and Tech Upgrades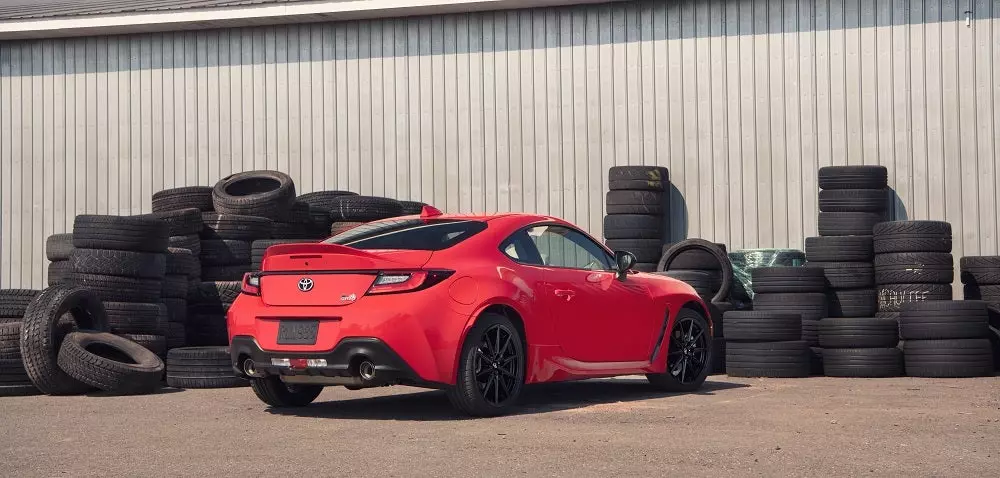 Enthusiasts will be happy to know that some of the new aesthetic changes go beyond looks. As opposed to fake inlets we constantly see on a number of other enthusiast platforms, the vents on the front bumper have a strong aerodynamic advantage. Toyota states that the front side intakes and quarter panel vents improve stability on track, as does the rear ducktail spoiler on the Premium trim.
The center digital gauge cluster is quite nice, as well, featuring a clean, easy-to-read layout. The accompanying screen stage-left turns into a G meter in Sport mode, and then oil and water gauges in Track mode. This is crucial data for use on track.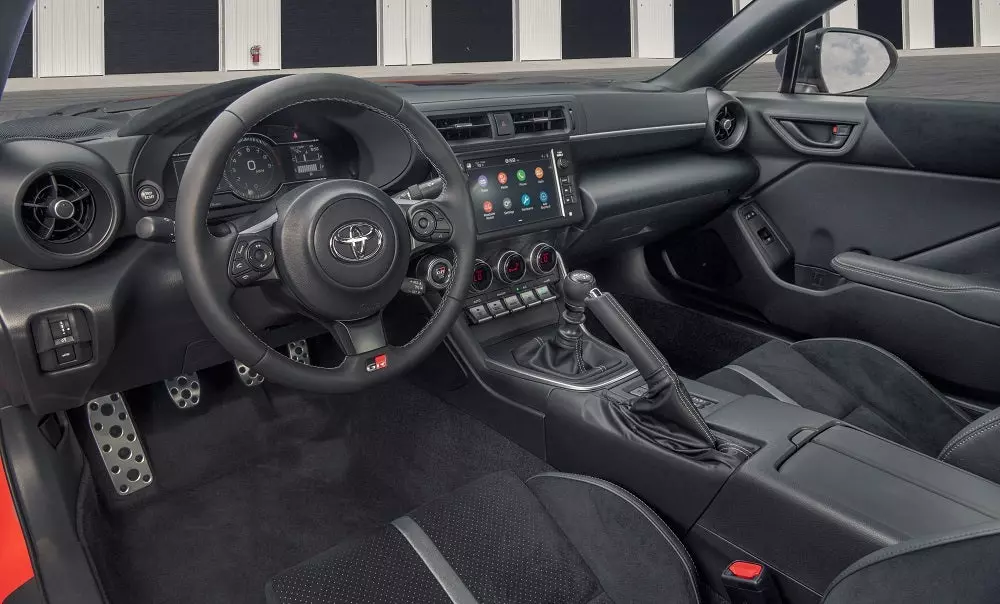 Speaking of oil and water temperatures, I asked Toyota representatives directly if any cooling upgrades were factored into the new GR 86's engineering. I brought this up because it's common for people who track Toyobarus on track in hot climates to install oil coolers and upgraded radiators. The factory systems just don't cut it. They weren't aware of any noteworthy cooling upgrades. Perhaps the larger, more open front grille will aid cooling better than the old model, but I'm thinking there's a chance that enthusiasts will have to once again seek aftermarket solutions for this.
That's all for now! I'm sure my Car Autance colleagues and I will be writing about this mighty little sports car quite a bit in the coming months. It really was a great car on track and on the street, and I can't wait for people to start buying them and setting lap times. Or, just generally enjoying a great-looking new stick-shift car in 2021/2022.
In the meantime, check out Patrick George's full review over at our sister site The Drive, and drop a comment down below with any questions!