And as the heavens parted, there was a family hauler bearing no resemblance to an SUV, crossover or minivan. The 2016 Volvo V90 is the long-since-leaked but nevertheless welcome wagon (see what we did there?) joining the XC90 SUV and S90 sedan atop Volvo's redrawn food chain. For a class of contrarian car-buyer in the U.S. that has resisted the siren call of the crossover, it is a moment pregnant with validation.
Why should a station wagon's arrival be so heralded? Crossovers have run roughshod across dealer lots. SUVs are marauding through city and suburb. There may be no more retrograde vehicle choice in 2016—at least in the U.S.—than a station wagon. And yet here is the V90, in all its bluff, square-backed beauty.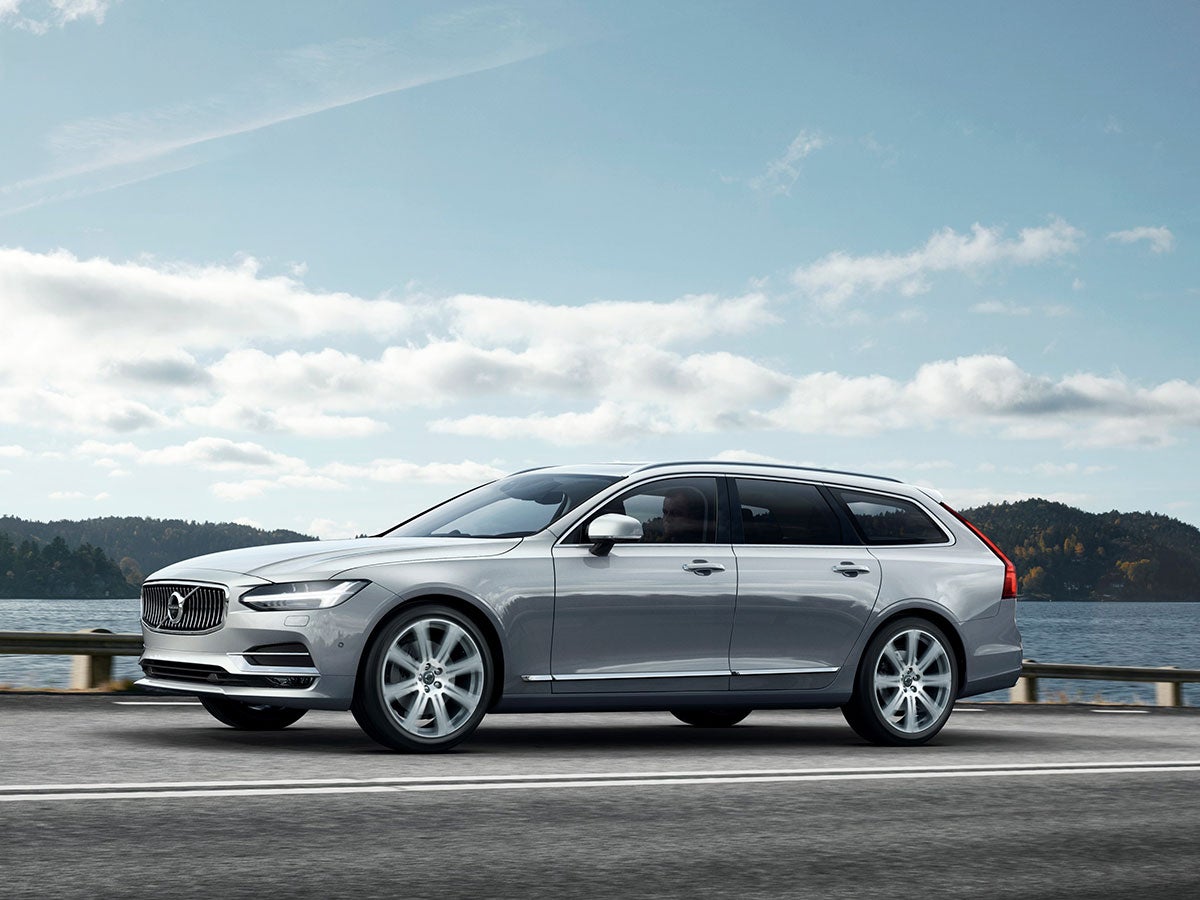 About that back. Though not as knee-wobblingly svelte and glassy as the P1800ES of the early Seventies, or as resolutely boxy as the 740s and 940s of the Eighties and Nineties, the V90's ass is pantheon material. Sloped and notchy, with fat vertical light bars meeting horizontal elements drawn like X-Acto blades, there's no mistaking it for a Pathfinder's butt. The beltline and nose are pure S90, somewhat staid and, well, conventional, but like the XC90 that preceded it, the V90's design will probably improve with repeated viewings on actual roads.
In keeping with the Swedes' bold, four-cylinder-centric powertrain strategy, all V90 models save for the base T5 get the supercharged and turbocharged 2.0-liter four; the T5 makes do with just the turbo. Range-topping T8 plug-in models are summoning 407 total system horsepower from the four, tuned to 320 horsepower, and an 87-horse electric motor. Nothing surprising here, as the XC90 and S90 use the same guts, but it further underlines Volvo's strategy of mixing and matching one core set of powertrain pieces throughout its entire portfolio.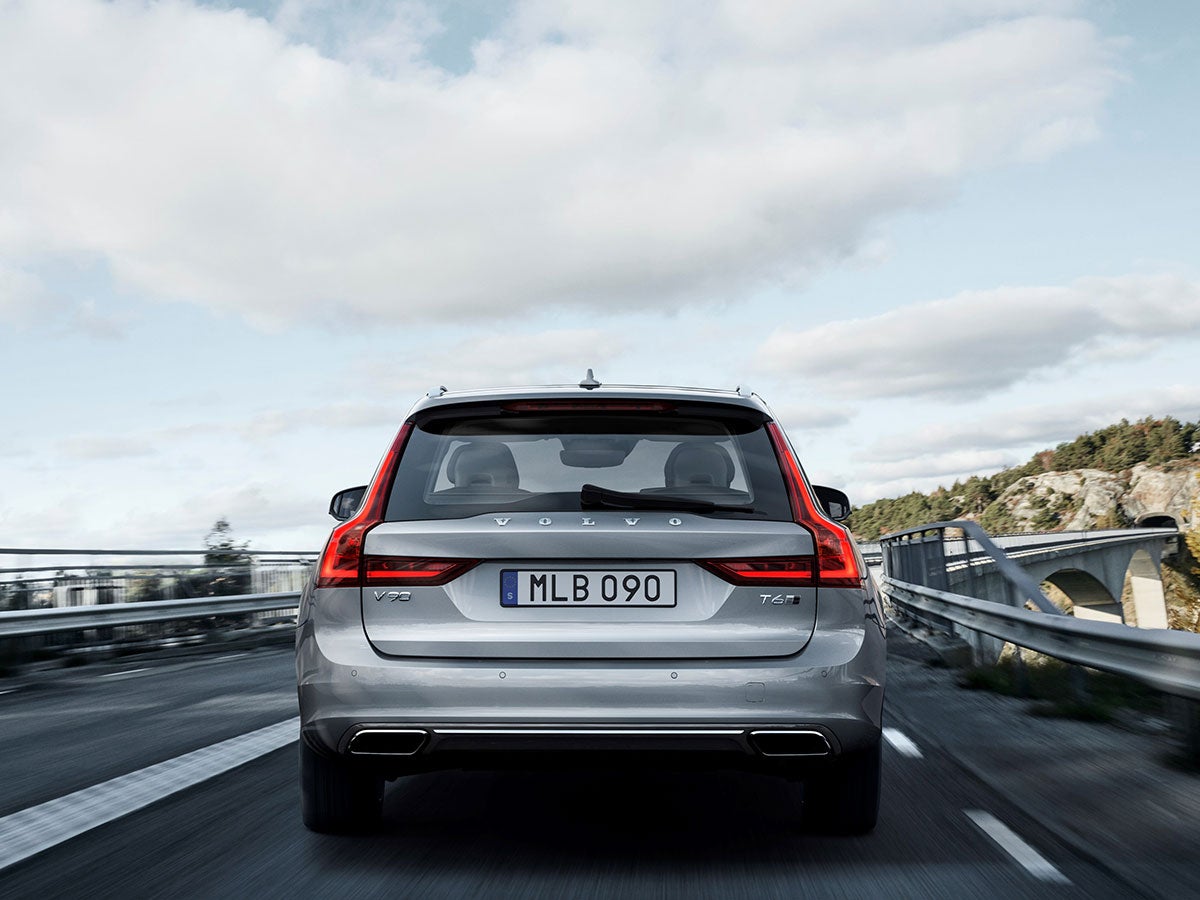 Volvo V90
Stacking the flat-pack in the V90 will be laughably easy, with nearly 80 inches of uninterrupted space from front seatback to liftgate. Hell, buy the whole damn Värde kitchen and the cinnamon buns, too. There's room.
There's also brains. Befitting a company that takes masochistic delight in destroying its test mules, you've got semi-autonomous Pilot Assist and all manner of active and passive collision-deterrent systems aboard.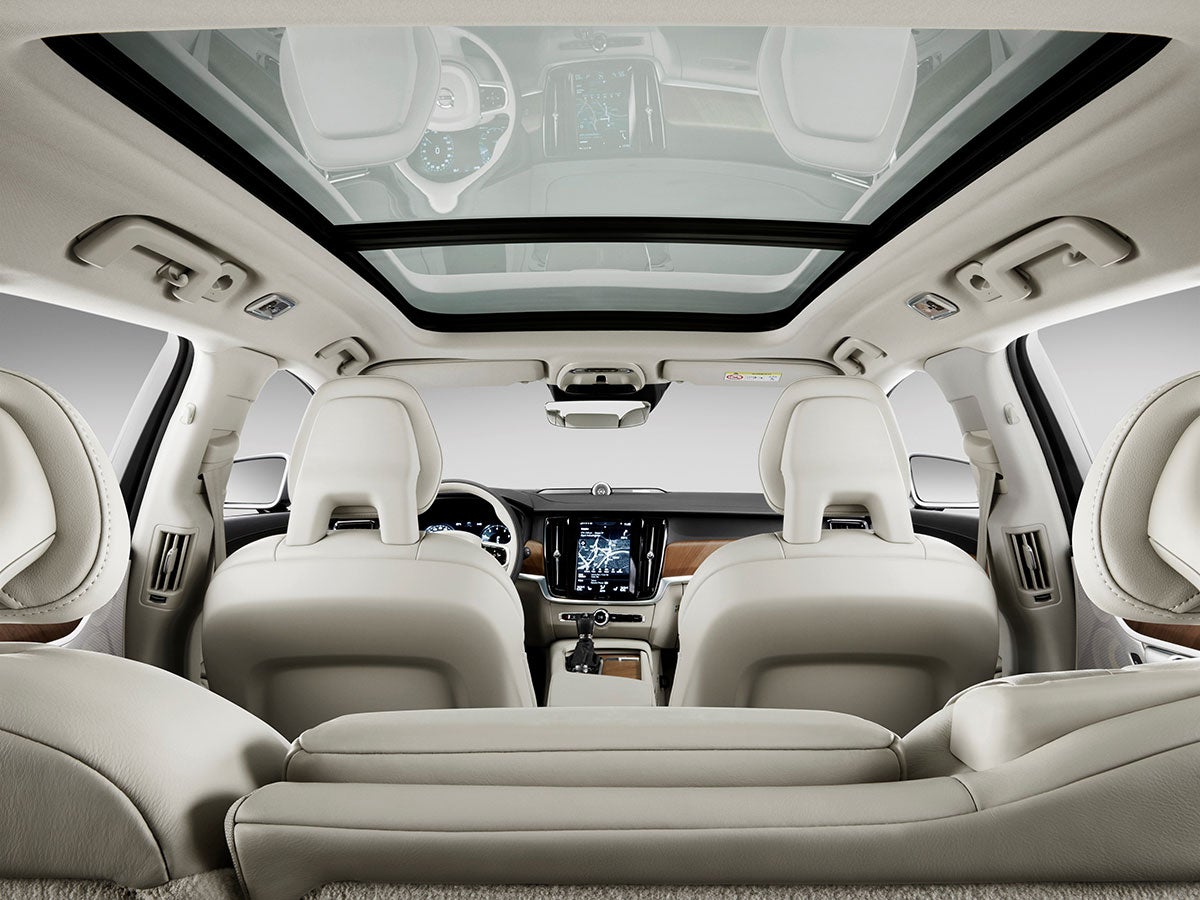 No word yet on pricing or availability beyond the fact that this new Volvo V90 is a 2017 model. But for the tiny subset of the American outliers who would buy the V90, it'll surely be worth the money—and the wait.