There are many rare JDM machines that I lust over on a daily basis, but I have a special affinity for hot hatches. When Japan feels like it, it can still make the ultimate hot hatch (today: Yaris GR) but two decades ago it dropped a true gem people don't talk about enough: the Nissan Pulsar GTI-R.
We didn't get any permutation of the N14-bodied Nissan Pulsar in the States, though we did get some related platform mates with the B13 Sentra and the groovy NX coupe.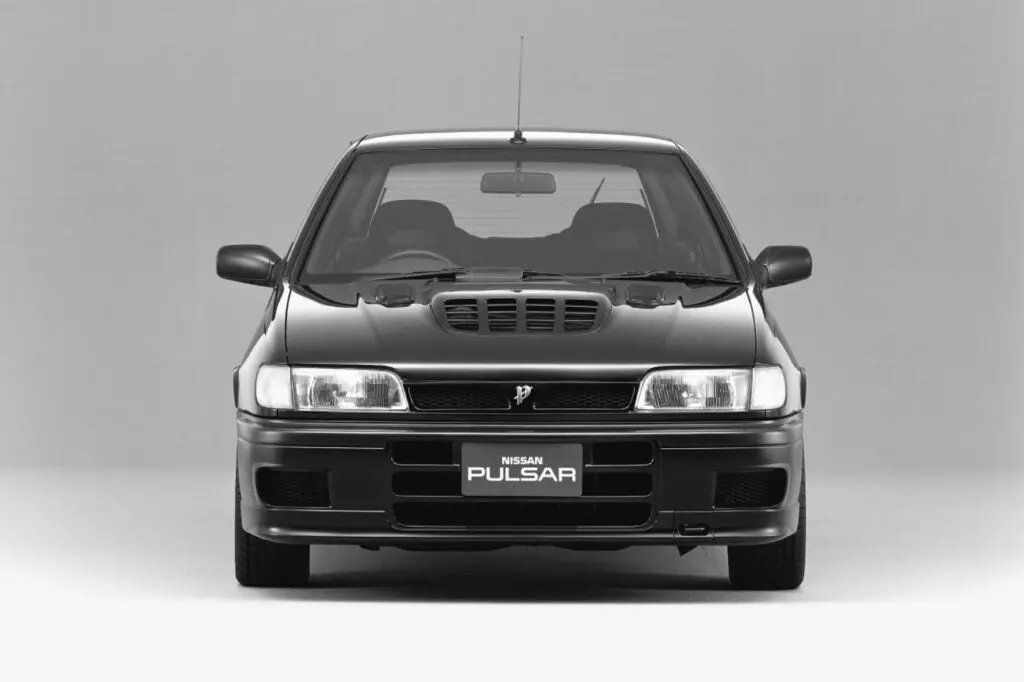 Normally, the Nissan Pulsar is a dreary small hatchback. But in 1990 Nissan needed a WRC rally car for the new Group A and Group N regulations. Thus, the boring Pulsar became the Pulsar GTI-R; a turbocharged all-wheel-drive fun-sized homologation monster. Homologation is a word that's thrown around car circles a lot; it means the manufacturer wants to build a race car but the racing series stipulates that they build a road car that has a relation to the race car, with things like gear ratios, engine specification, and suspension being homologated or certified for use in the racing series. This is to make the race car and series more relevant to road car technologies and gives us high-performance tech for the road. Think along the lines of Mitsubishi Lancer Evo.
In the noble mission of beefing the Pulsar up for WRC Group A, Nissan gave it a full-fledged all-wheel-drive system with three mechanical limited-slip differentials: one for each axle and one for the center diff. It is the original version of ATTESA AWD; it's front-drive until power is needed out back with a 50/50 torque split at maximum. Bummer that it isn't full-time but at least it has real limited-slip differentials helping get the power of a very special engine to the ground. They built two variants of GTI-R, the GTI-RA for luxury and the GTI-RB for actual Group A homologation with the most rally homologated parts.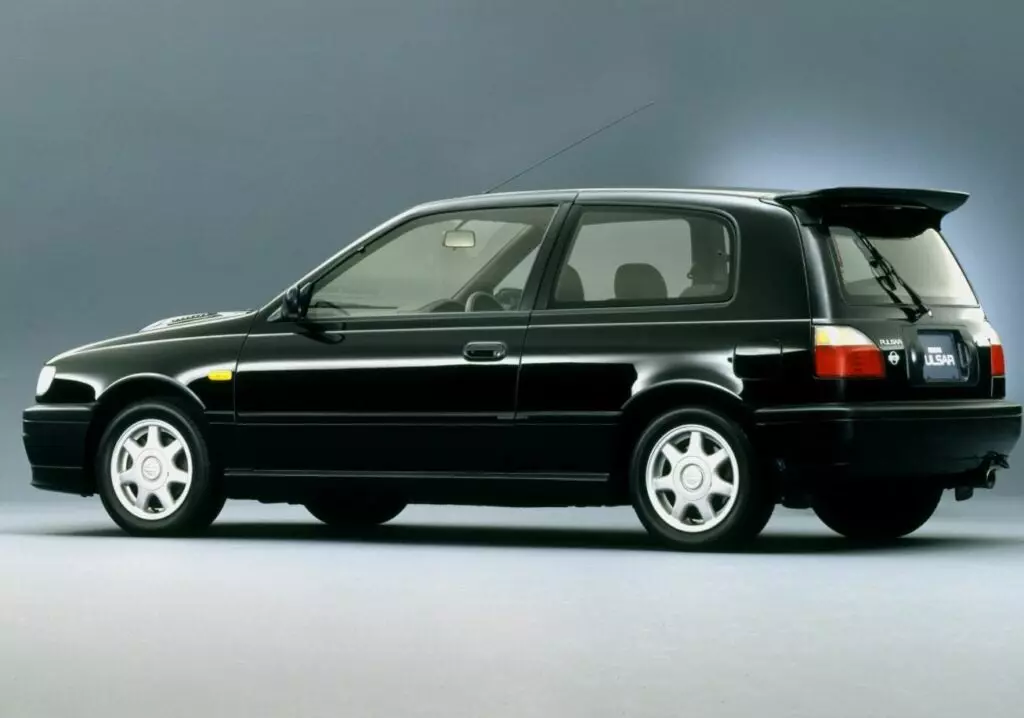 Nissan was able to get some SR20s a few weeks before Race Wars and tossed them into the diminutive Pulsar. Not any old SR20s either, but the SR20DET. Oh wait, not just any SR20DET, but the thoroughly reworked "54C" variant of the famous red-topped engine. Compared to the normal Silvia-bound "53J", the 54C got a physically wider and stronger block, a revised head with solid lifters in place of hydraulic lifters, a new combustion chamber design, sodium-filled exhaust valves, larger top-feed fuel injectors, 2mm wider rod bearings with extra oiling holes, different pistons, different crankshaft, a slightly lower compression ratio, and individual throttle bodies. It's quite the list, and reeks of rally homologation specialness.
All of that effort amounts to a muscular (for 1990) 225 horsepower and 195 lb-ft of torque, with tons of overhead for a lot more power. "Normal" SR20DETs are good for similar stock power with less stout construction, and can make 300 HP with simple bolt ons. The 54C had much more potential.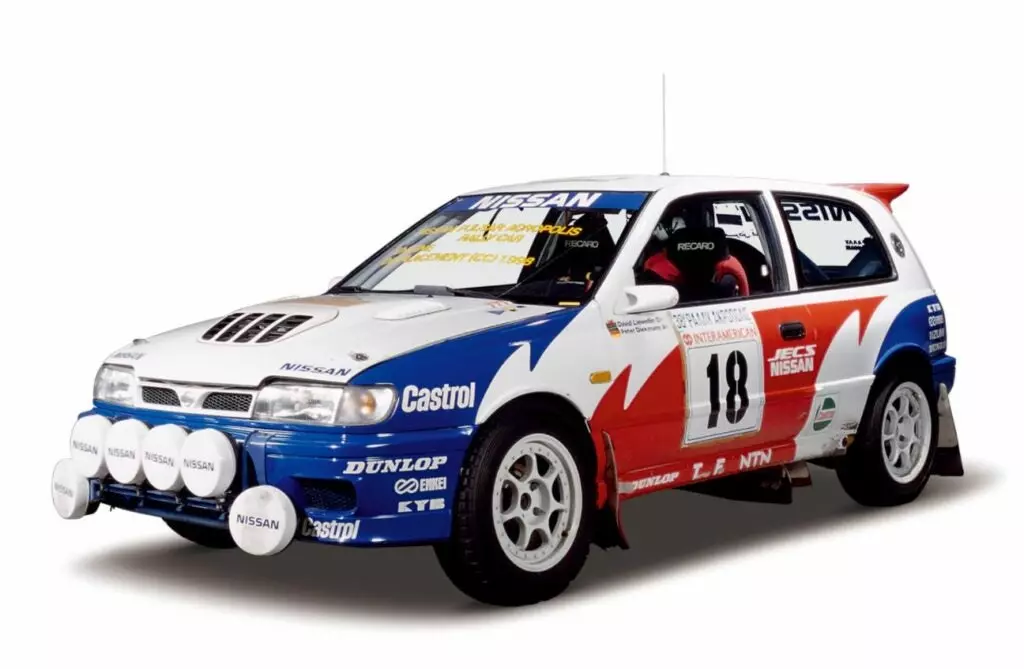 Like the speed of light, the absolute coolness of a rally homologation is a physical constant. No matter what you do, it's the dopest shit ever – without fail. The Pulsar GTI-R might be the actual ultimate hot hatch of all time. Was there any other hot hatch with ITBs, ever? ITB turbo? I can't locate anything close to the wild engineering of the GTI-R.
My want for one is truly desperate. It is strange and wonderful that the most advanced SR20DET exists in a dinky hatchback with a bodybuilder's drivetrain, and not the proper sports car Silvia. Life is funny in these ways, reader. Either way, we never got any turbocharged SR20 in the United States, and they're all unicorns after the Great Purge of drift engines in the 2000s and early 2010s. Now, they're worth their weight in 2021-priced lumber.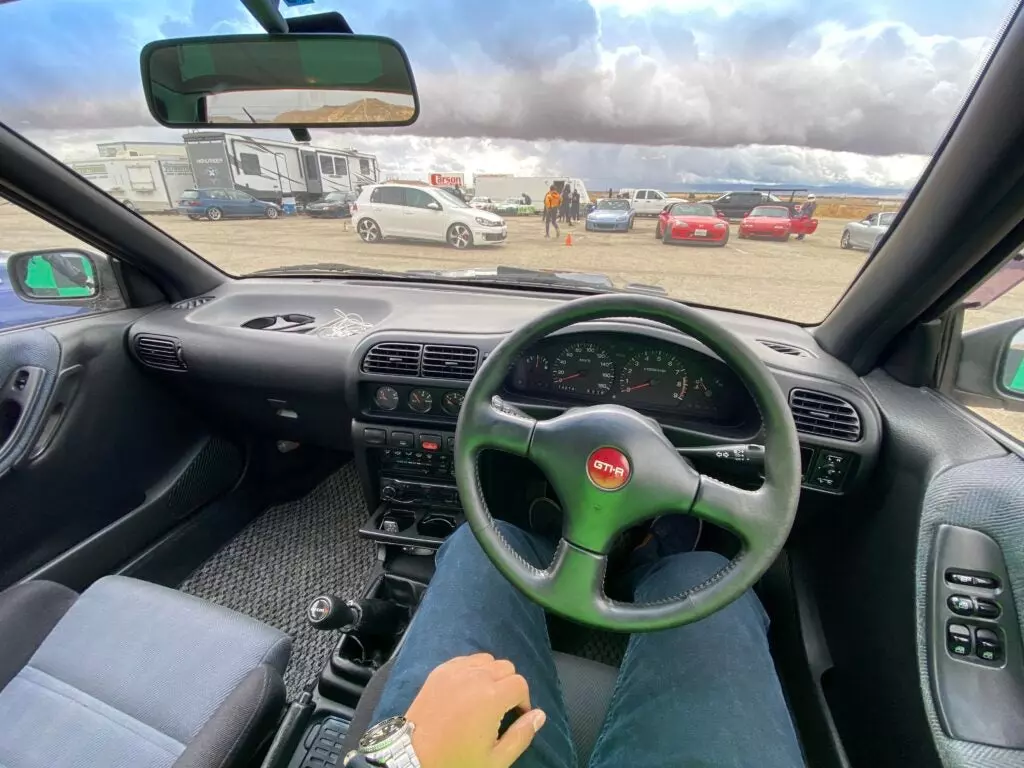 Since they're over 25 years old, they're eligible for import into the United States! They aren't cheap but they're one the coolest cars you can buy at any price. Not many have traded hands in the states, but in Japan I'm seeing them for sale around $20,000 to $35,000. Ones that are already stateside can only be more expensive. The only thing that's cooler? A Nissan March Super Turbo. Maybe that'll be my next spotlighted randomly incredible JDM machine.
Save your pennies and buy all of the Pulsar GTI-Rs! There aren't too many left. I'll continue dreaming of buying one while I chug concerning amounts of sparkling water.