Last week, Nissan took to Twitter to ask fans one simple question: "What is the best NISMO racecar ever made?" The NISMO Top 20 poll came about to celebrate the 20th anniversary of the annual NISMO Festival, which will take place at Fuji International Speedway on November 26. After a bloody, week-long battle between JDM fans, the Skyline GT-R R32 has been crowned king.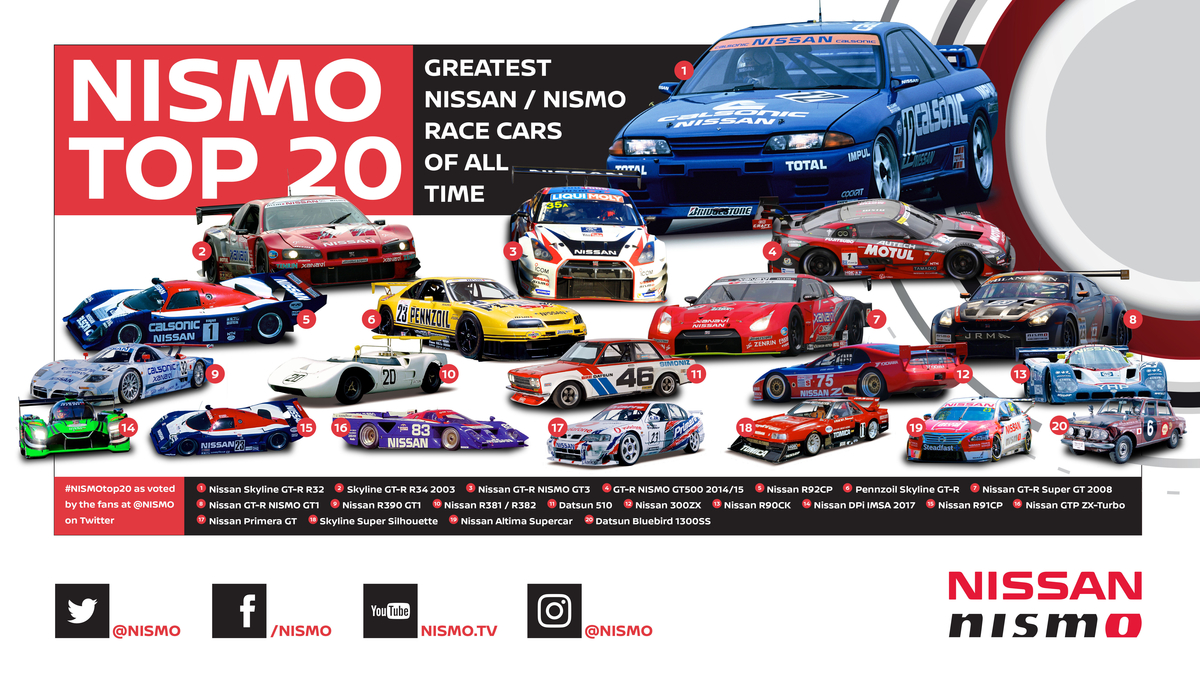 Nissan
Nissan announced Wednesday that the R32 took the most votes, beating out 19 other Nissans, including a number of hardcore, high-performance NISMO race cars. The brand attributes the R32's victory to its successes at Spa 24, Bathurst 1000, and Australian Touring championships in the early 1990s, as well as its popularity in the Gran Turismo video game series.
The R32's competition was far from light, as it was almost beat out by the Skyline GT-R R34 and GT-R NISMO GT3, which took second and third places respectively. Other notable competitors included the 300ZX, GT-R Super GT, GT-R GT500, and Datsun 510. The GT-R R34's position surprised us the most, as it was leading by a wide margin when the contest was announced and maintains its own massive cult following.
The R32 is the generation that arguably brought the legendary Skyline GT-R into the modern era. After a 16-year hiatus, Nissan did away with the C10 and C110's (first and second generation Skylines') classic lines to create a high-performance, all-wheel-drive coupe with the iconic RB26DETT engine. The R33 and R34 would continue to build on the R32's design and powertrain, making way for the R35 supercar on sale today.
Below are the rest of the contenders: