Fast, French and—surprise—not blue. This is the Alpine Vision Concept, and it's the clearest message yet that Renault's new-old sub-brand is deadly serious about building performance cars. The Vision was unveiled Tuesday in Monaco, an evocative location for Alpine, a brand whose legend was all but forged in the Monte Carlo Rally. Designed to evoke the A110 1600S "Berlinette" that dominated the Alpes-Maritimes in 1971, the Vision is a heritage play as much as it's a statement of intent: French sports cars should exist between the hot-hatch (Renault Clio RS, Peugeot 308 GTi) and hypercar (Bugatti) poles.
The Vision Concept is bound for the Geneva Motor Show in March, where it'll make its public debut—and likely make a few Porsche engineers furrow their brows. Looking at the preliminary spec, the production version of the concept, scheduled to begin European sales in 2017, seems to have Cayman on the brain.
Alpine is citing a 0-62 mph time under 4.5 seconds, enabled by a mid-mounted turbo four-cylinder engine of undisclosed displacement and output. Britain's Autocar is betting on a version of the hot Clio's 1.6-liter four, stroked out to 1.8 liters, and a curb weight under 1,100 kg (2,425 lbs). No pricing yet, though Autocar's sources put the Vision in the £40,000 realm, directly in line with the forthcoming, four-cylinder 718 Cayman.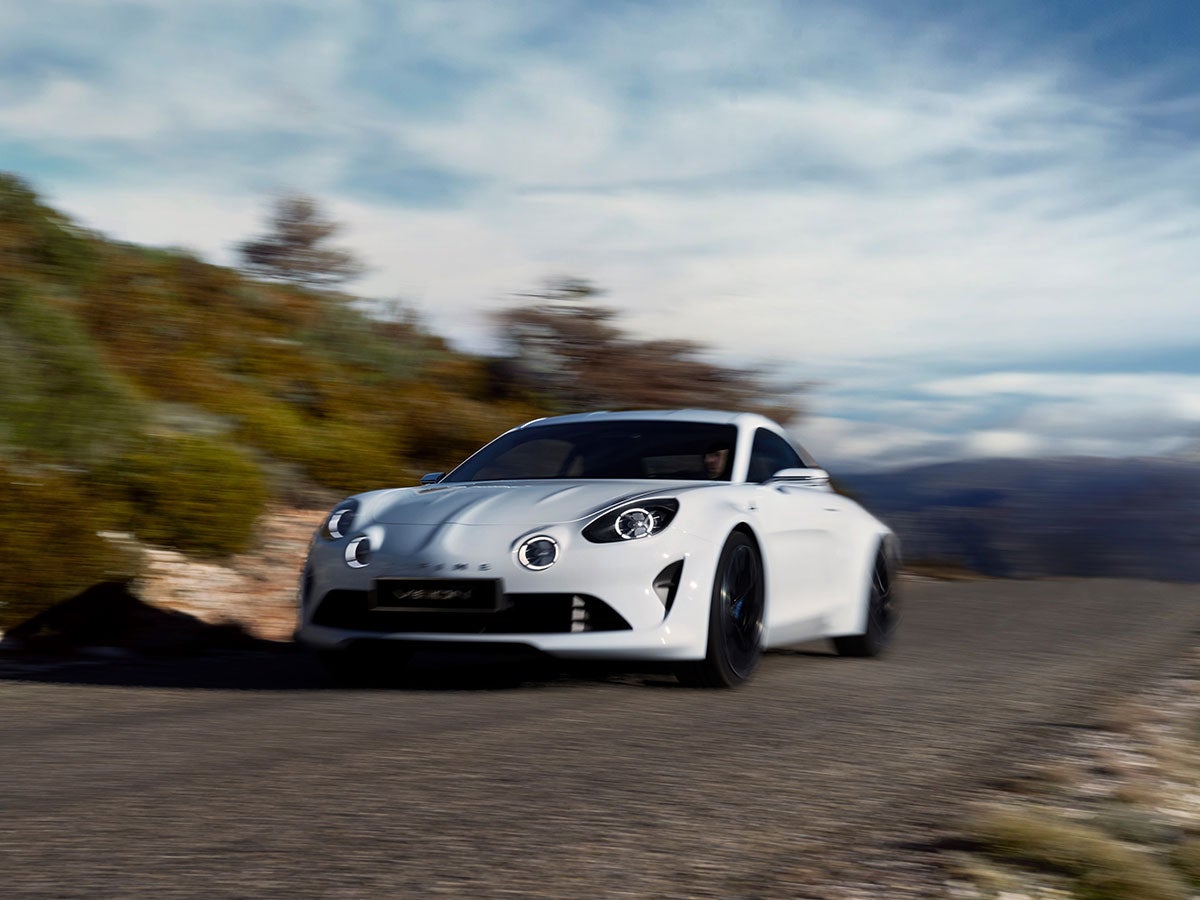 AMY SHORE
Though Renault says the eventual Vision will be sold outside of Europe, don't go reading the tea leaves for any U.S. sales intent just yet. Renault lacks a dealer network here, and given how fraught the rollout of the Alfa Romeo 4C sports coupe has been on these shores, Renault-Nissan and its calculating CEO, Carlos Ghosn, are surely thinking Asia and possibly Latin America.
Nevertheless, American car media—The Drive included—will delight in torturing you with photos of the Alpine Vision Concept from Geneva next month.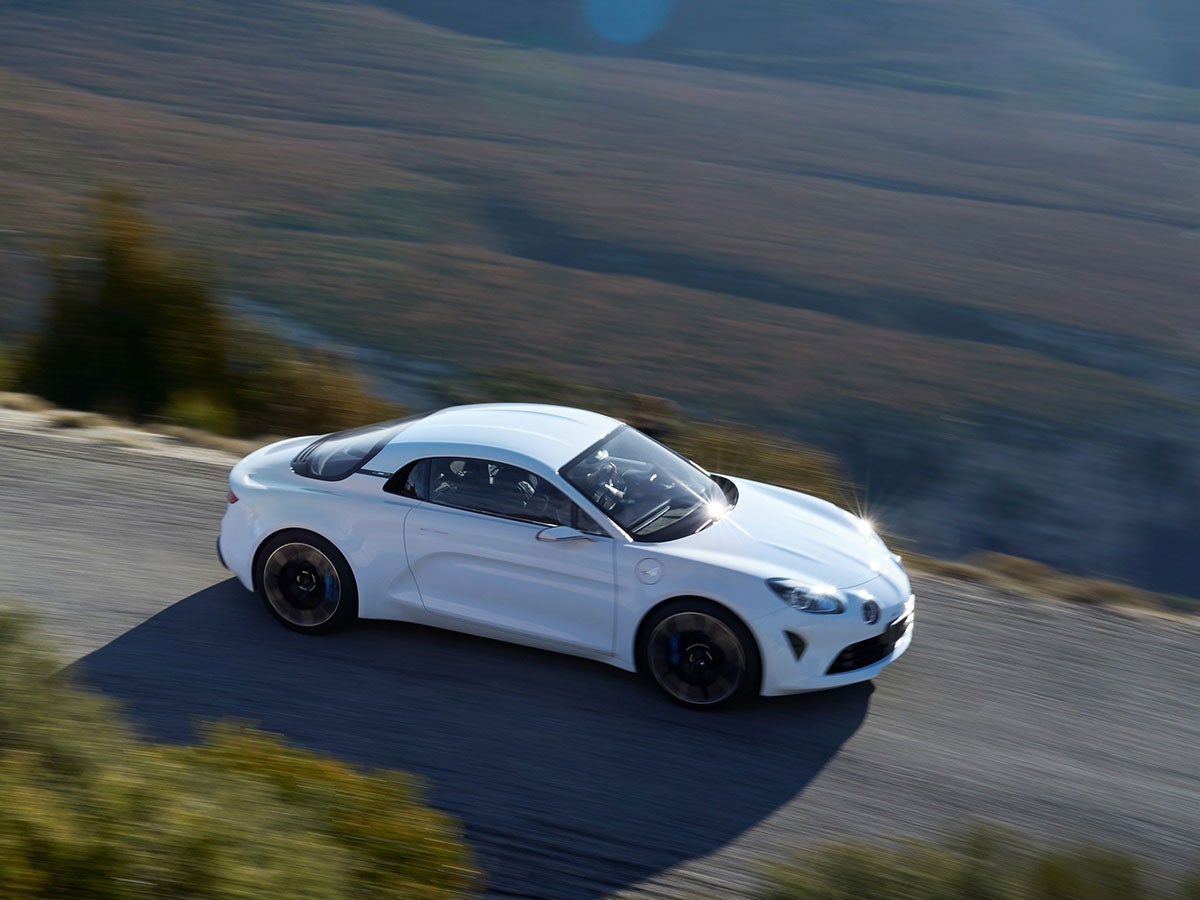 AMY SHORE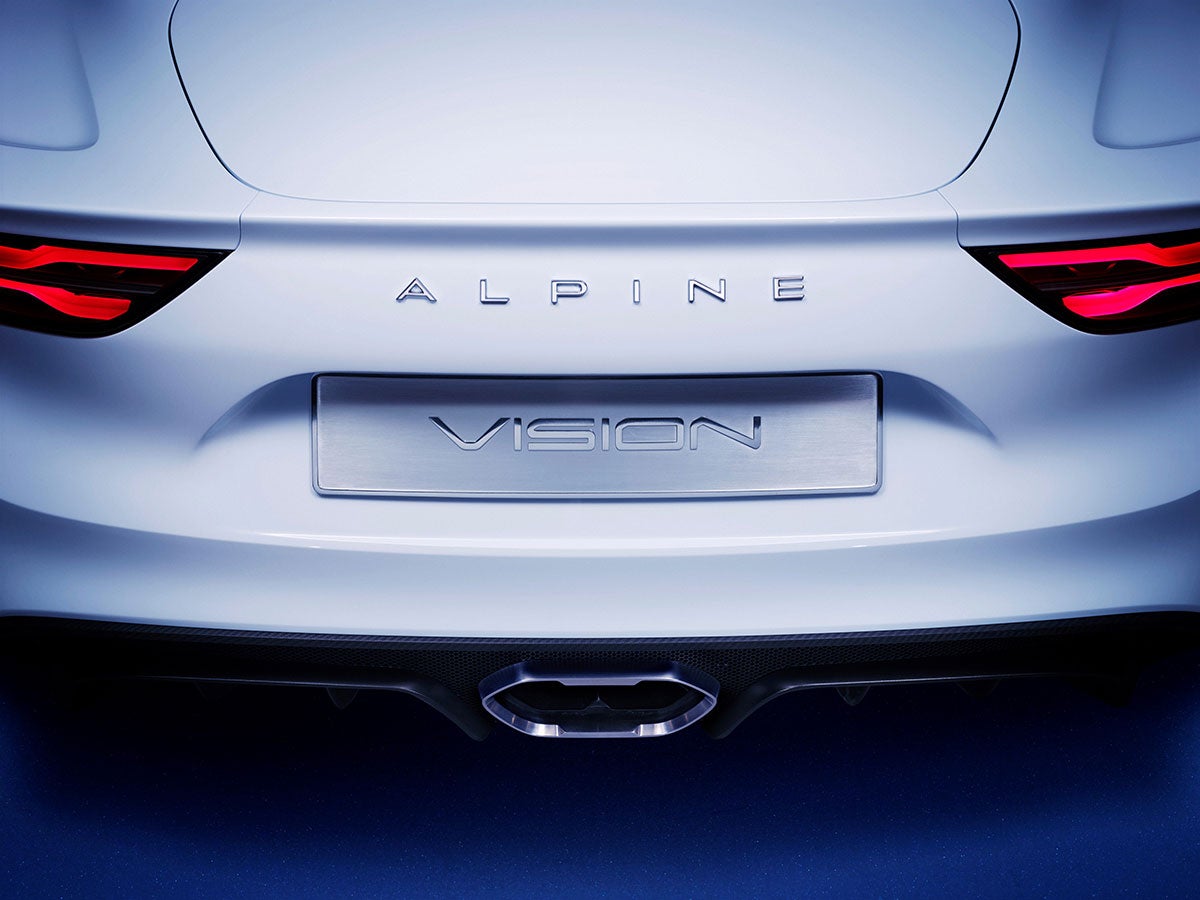 GREG WHITE/SID LEE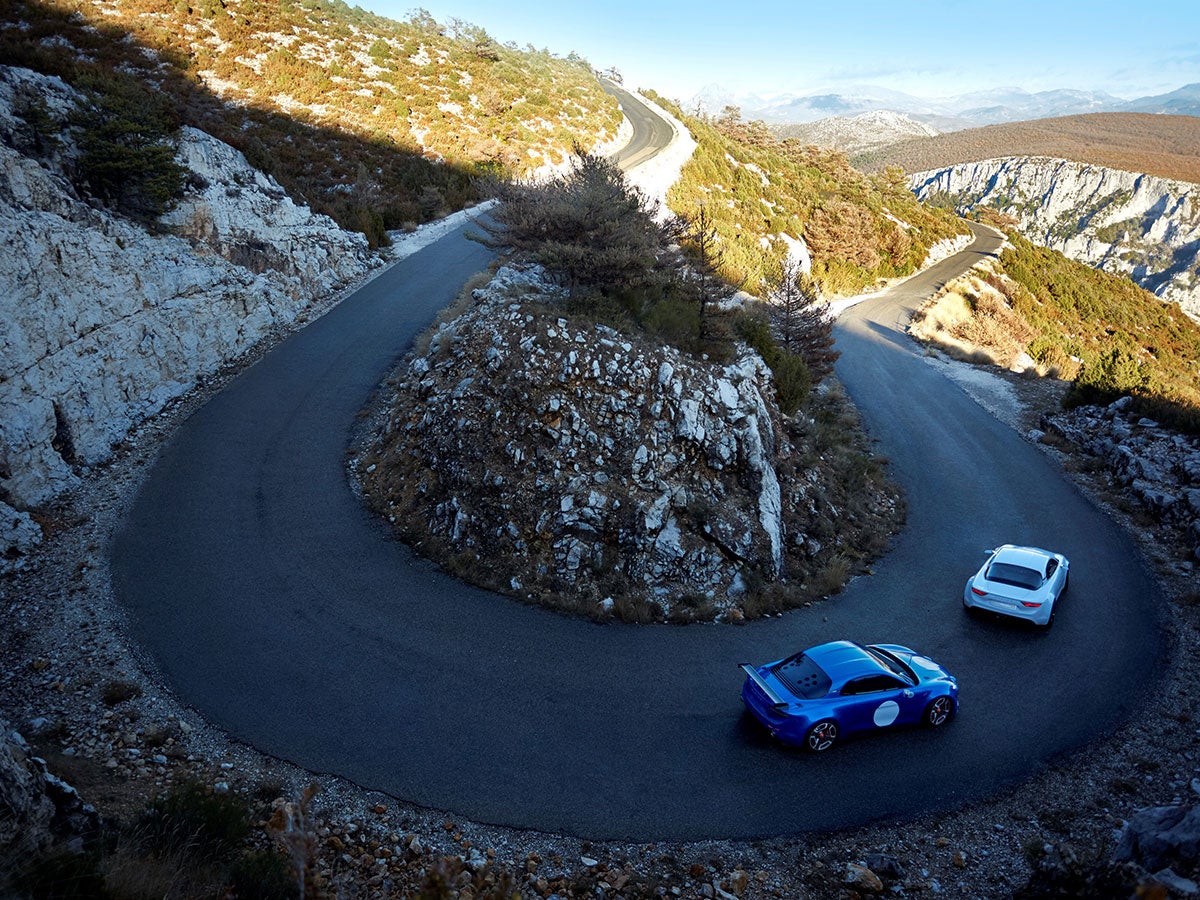 VINCENT PERRAUD