In our everlasting pursuit as car enthusiasts to seek out rare and under-appreciated, yet very cool-looking 1980s hardware, not a whole lot tops the Renault Fuego. Its cool sportback design and classic '80s French front end would make it a hit at any cars & coffee, plus it's Radwood gold for sure. These cars are incredibly rare, but are they really worth looking for and potentially restoring?
Remember AMC? The company that gave us everything from the Jeep to the Javelin? And the glorious Eagle? It actually imported these and sold them stateside from 1982 until 1985. It didn't even get an Americanized name, it was simply sold as the Renault Fuego. It could be optioned with one of two different power plants, a naturally-aspirated 2.2-liter four cylinder, and a turbo 1.6-liter four cylinder. The latter produced a hearty… get ready for it… 107 horsepower. It was also front-wheel drive and could be had with a four-speed auto or 5-speed manual. Manual-transaxle equipped turbo models got as much as 30 mpg back in 1982, which was not bad for the era!
Reviewers found the base model to be nicely appointed at the time, with a big and airy interior, good stereo system, and adjustable steering column. Air conditioning, a turbo boost gauge, and a huge electric sunroof were optional extras. There was also some pretty forward-thinking tech beneath its skin for its day. This was the first sporty four-seater to be engineered in a wind tunnel, and remote keyless entry was an option… in the early '80s!
On the business end of things, 0-60 mph took a decent-for-the-time 9.5 seconds for the turbo-equipped model, with a quarter mile time clocking in at a bit over 17 seconds. Steering was light and sharp, and reviewers dug its handling, too. Though, braking performance was lacking.
Another notable bit was that this car filled AMC's place in the market for the small, sporty turbo car craze of the late-'70s and early-'80s. It went up against the likes of the Dodge Omni, Dodge Lancer, Saab Turbo, and more. According to the MotorWeek video above, it was the least expensive turbo option out of all of them, too.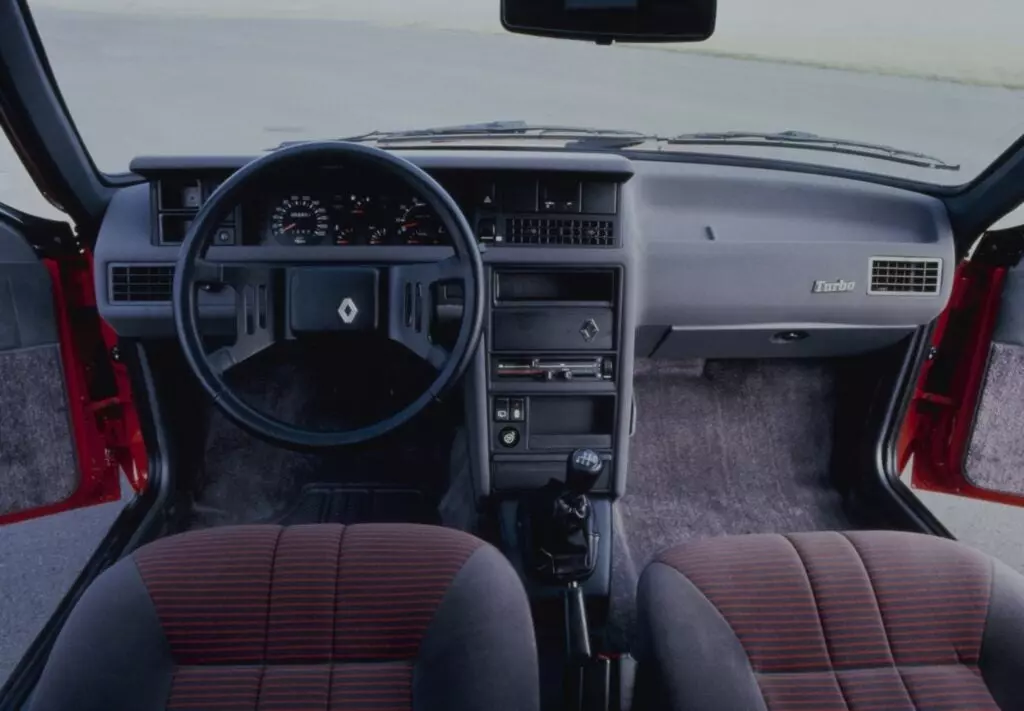 Because of its cool styling, solid base features, and pretty good performance for the money, MotorWeek went on to comment that they suspected it would sell incredibly well in America. Alas, unfortunately they were off with that prediction. Again, it was only sold for three model years, and just didn't quite catch on like enthusiasts probably hoped it would. Hm, sounds familiar; why are small, decent-optioned, fun bargains so overlooked by the American market?
Though, this certainly benefits those of us on the hunt for some fun weekend cruiser/Radwood potential! What could get more puzzled-yet-intrigued looks than a kooky, 1980s French hatch? Since far fewer French cars in general were sold here, that certainly adds to the Fuego's mystique.
Speaking of Radwood, if you're reading this before July 10, 2021, come see us at the NorCal edition of the event in San Mateo!