Fresh off unveiling the Rivian R1T electric pickup truck in Los Angeles, the hot new startup pulled the wraps off an all-electric SUV concept called the R1S. It's a seven-seater that makes some big promises on its performance, technology, and off-road capability, all wrapped in a squared-off package that's both modern and rugged at once.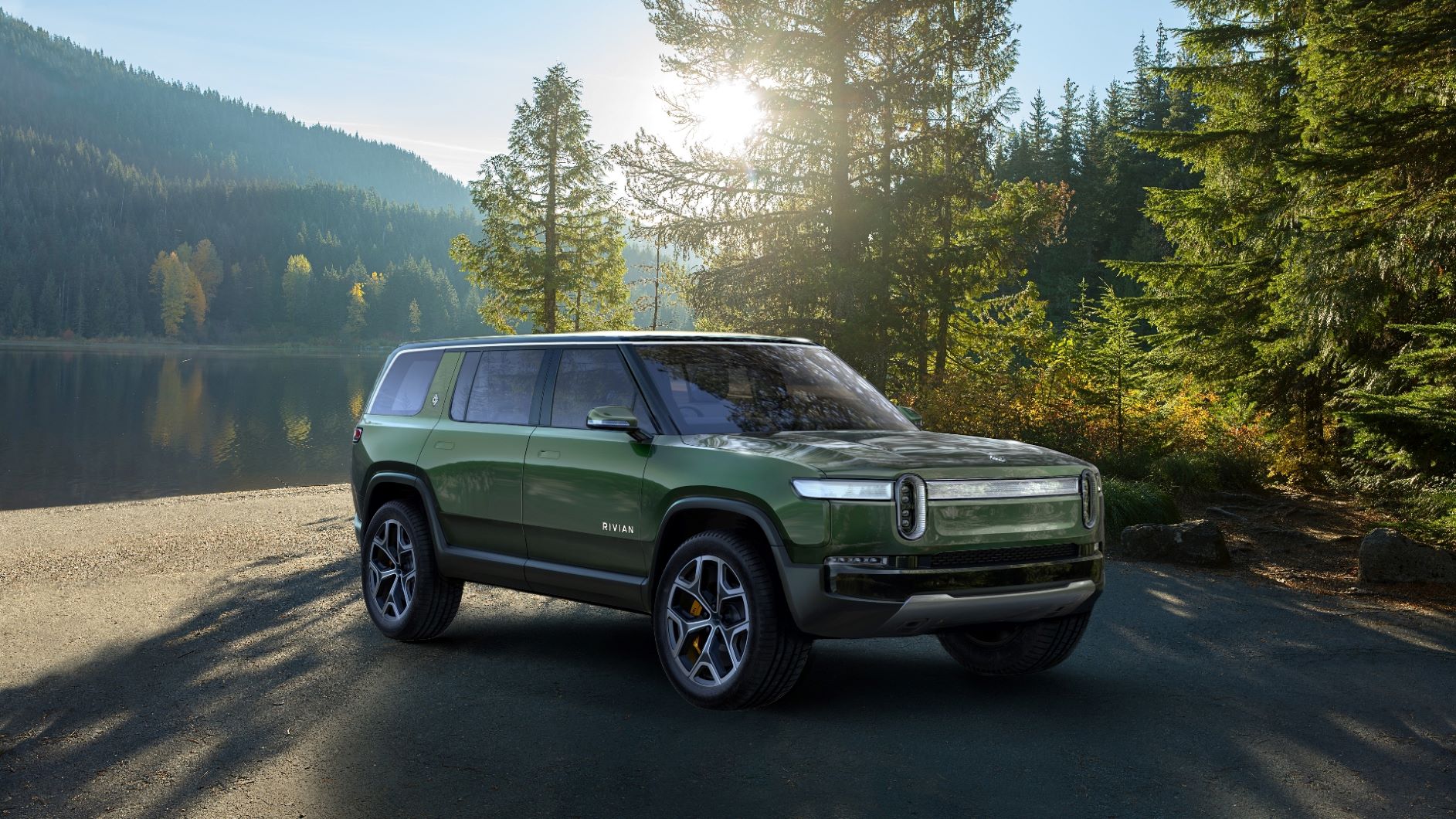 Rivian R1S, Rivian
The R1S is very similar to the R1T in terms of styling, engineering, and claimed performance. They are both what Rivian calls "Electric Adventure Vehicles" which indicate zero-emission powertrains and adventurous capabilities. Rivian says the R1S will have a range of up to 410 miles, a 0-60 mph time of three seconds flat, and the ability to wade through 39 inches of water.
Both adventure vehicles will be available with three different battery pack configurations; 105 kWh, 135 kWh, and 180 kWh. The 135 kWh pack actually promises the most power (754 hp) and fastest acceleration, while the 180 kWh pack is designed to provide a longer range. Both of these models have an identical torque rating of 826 lb-ft. The 105 kWh and 135 kWh models have seven seats while the 180 kWh model only has five. All models will supposedly come standard with all-wheel drive and have a towing capacity of 7,700 pounds.
Rivian R1S, Rivian
Rivian is promising advanced self-driving tech on the R1S that will enable a "hands-off, eyes-off" driving experience. It's claiming Level 3 autonomy on the highway by using cameras, lidar, radar, ultrasonic, and a GPS. Rivian also says the R1S "will have a range of self-driving features focused on enabling active lifestyles." This is seriously ambitious stuff that would be head and shoulders above anything on the road today—if Rivian can deliver on everything. That's a big if at this point, exciting as it all looks and sounds.
Rivian says deliveries will begin for models equipped with the two bigger battery packs in late 2020 with the base 105 kWh model coming in the following year. Pricing for the R1S will start at $65,000 after the federal EV tax credit. The mid-$60k range puts the R1S in the same neighborhood as the Range Rover Sport and the Jeep Grand Cherokee SRT, but more importantly, it will undercut the Tesla Model X by a pretty significant margin while offering longer range. If you want to reserve your Rivian R1S now, you can put down a $1,000 refundable deposit.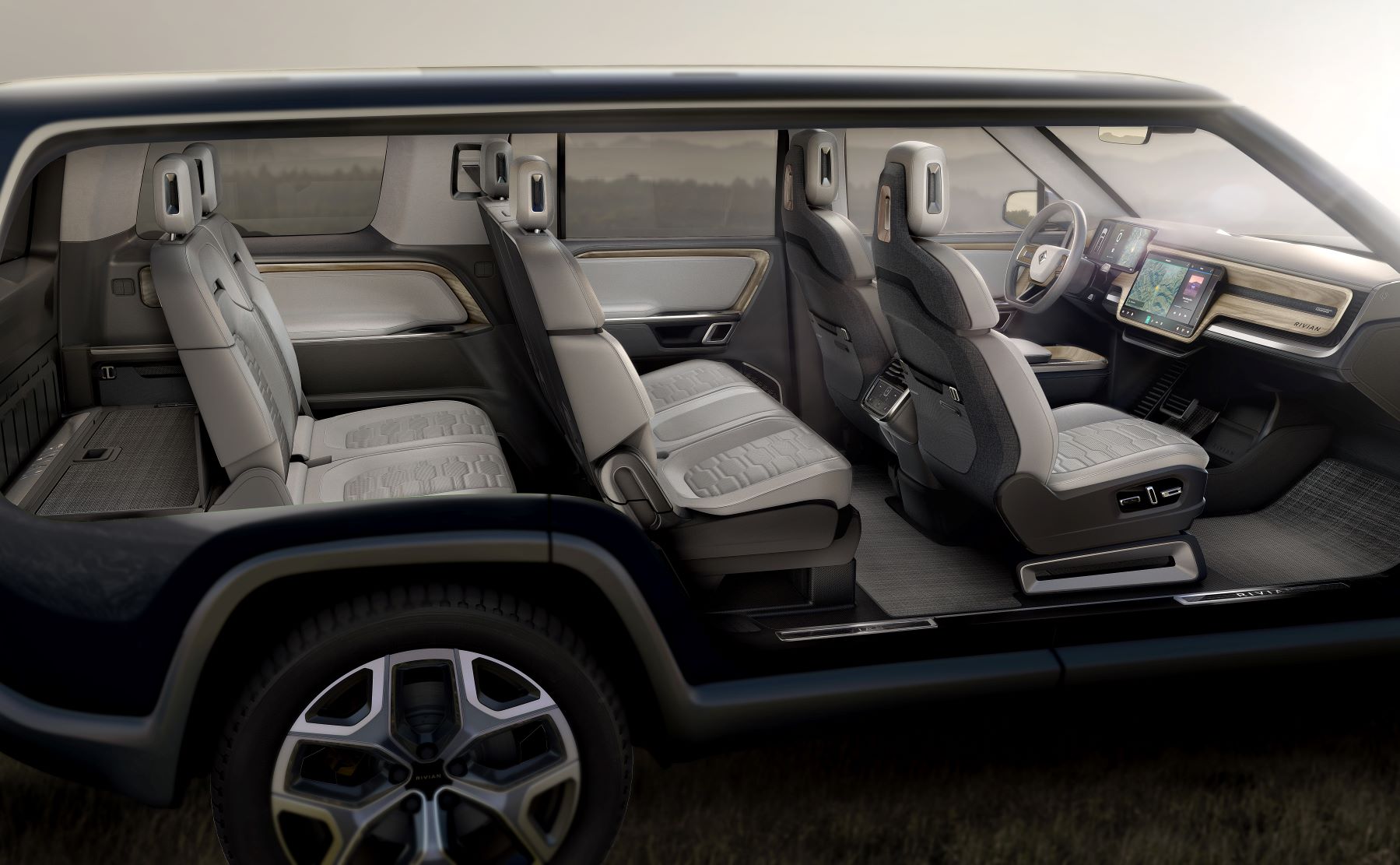 Rivian R1S, Rivian
Rivian is making a lot of lofty promises about the R1S and if it makes good on them, it could have a fighting chance against some of the more established players in the luxury SUV game. We'll certainly be watching.