What a blessed day this is, gracing us with the second official F9 trailer ahead of the film's June 25 release. And no, it won't be the last movie in the Fast saga. Though the movie was supposed to come out in April of 2019, it was delayed in part thanks to the COVID-19 pandemic. The first trailer came out in January 2020, which frankly feels more like 900 years ago. Here's our latest look.
At three minutes and 20 seconds in length, there's a lot crammed in here, including John Cena as Jacob, Dominic Toretto's (Vin Diesel) brother, and the return of Han (Sung Kang).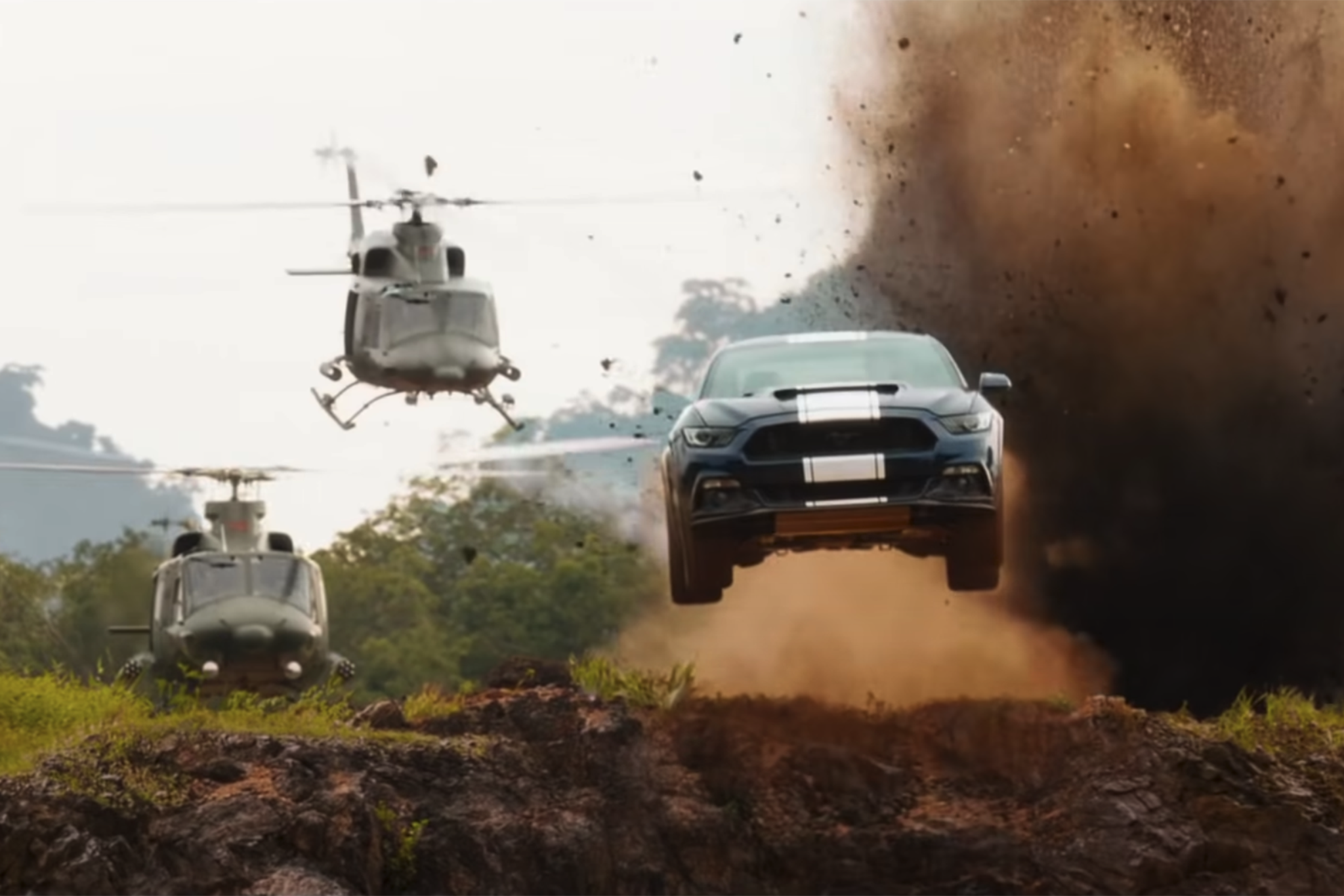 Universal Pictures
And as The Drive's newest resident Fast and Furious scholar, I have a few questions and thoughts after viewing the trailer.
First off, there's a nice Skyline! Wonder who's driving it.
And it appears the movie is bringing the old Toretto home base back. You can snatch a glimpse of it being rebuilt after it got blown up in Furious 7. I'm not totally clear on what the logistics are after a house in Los Angeles gets blown up and its residents are forced to flee to the Dominican Republic for an unspecified amount of time, but it's good to see that the property wasn't foreclosed on.
It's also possible that we'll finally see how the writers wrap up the Brian O'Conner (Paul Walker) storyline. The issue was sort of brushed aside in The Fate of the Furious as he was only briefly mentioned, but do we see a shot of Dom looking at a photo of Brian and his son in this new trailer. Also, Mia Toretto (Jordana Brewster) seems like she'll play a much bigger role in this movie, too, so the issue of her partner and the father of her two children has to get brought up. It would just be bad writing if it didn't.
Of course, the big plot point of F9 is that Dom has a brother. A surprise brother! Separated at birth? Adopted? Estranged? I'm very interested to see how this one shakes out, as Lettie (Michelle Rodriguez) seemed to know about him when others didn't. Is he also related to Mia? Will he change sides and join the Fast family? (God, I hope so.)
There also seems to be a lot of magnetism at play. First, we saw the magnet plane, and this trailer shows some magnet cars and a magnet Charger. Science! Polarity! Yeah! 
Oh, also ALSO THEY GO TO SPACE. Yes. In this janky-ass contraption, probably, that does not look like it would hold up well upon re-entry into the Earth's atmosphere. But more egregious rules of physics have been broken before, so.
Finally, Cipher (Charlize Theron) makes a reappearance with this haircut. Though I applaud the risk, not even Charlize Theron can make a bowl cut look good. Sorry. However, it is a slight improvement over the dreads from the last movie which were, uh, problematic. Will she explain her new hair in the movie? I pray that she will. Only time will tell.
You can watch the trailer in full below. As for me, I will most certainly be plunking down money to see this in theaters when it comes out. I don't even need to bring my brain!
Got a tip? Send us a note: [email protected].