If you believe everything you hear about car stereotypes, then you've probably come to some conclusions about Subaru Outback owners like me. We're granola-snorting, golden retriever-owning, standup paddle-boarding, political bumper sticker-buying, no-shaving Bern feelers. We're all lesbians, even us guys. Are you feeling my sarcasm? I've been an Outback owner for most of my adult life. This summer, my car turns 14 years old, and I'm throwing it a birthday party. And there's plenty to celebrate.
Last month, Subaru has announced, buyers drove off in 13,417 new Subaru Outbacks. That means the Outback—built in Indiana, right here in the US of A—just had the greatest June sales month in its history (up 23 percent from last June), and is once again ahead of the Forester as Subaru's best selling vehicle in America. Overall, Subaru wracked up its 55th straight month of year-over-year monthly sales gains, making this brand arguably the hottest on the market, if not in market share, than in growth. Even during the economic downturn, Subaru's sales charged forward. It was the only car brand that didn't lose numbers in the dark year of 2008. There is a recent recall that has gotten some attention, but it's relatively small in comparison to the headaches at some other car brands.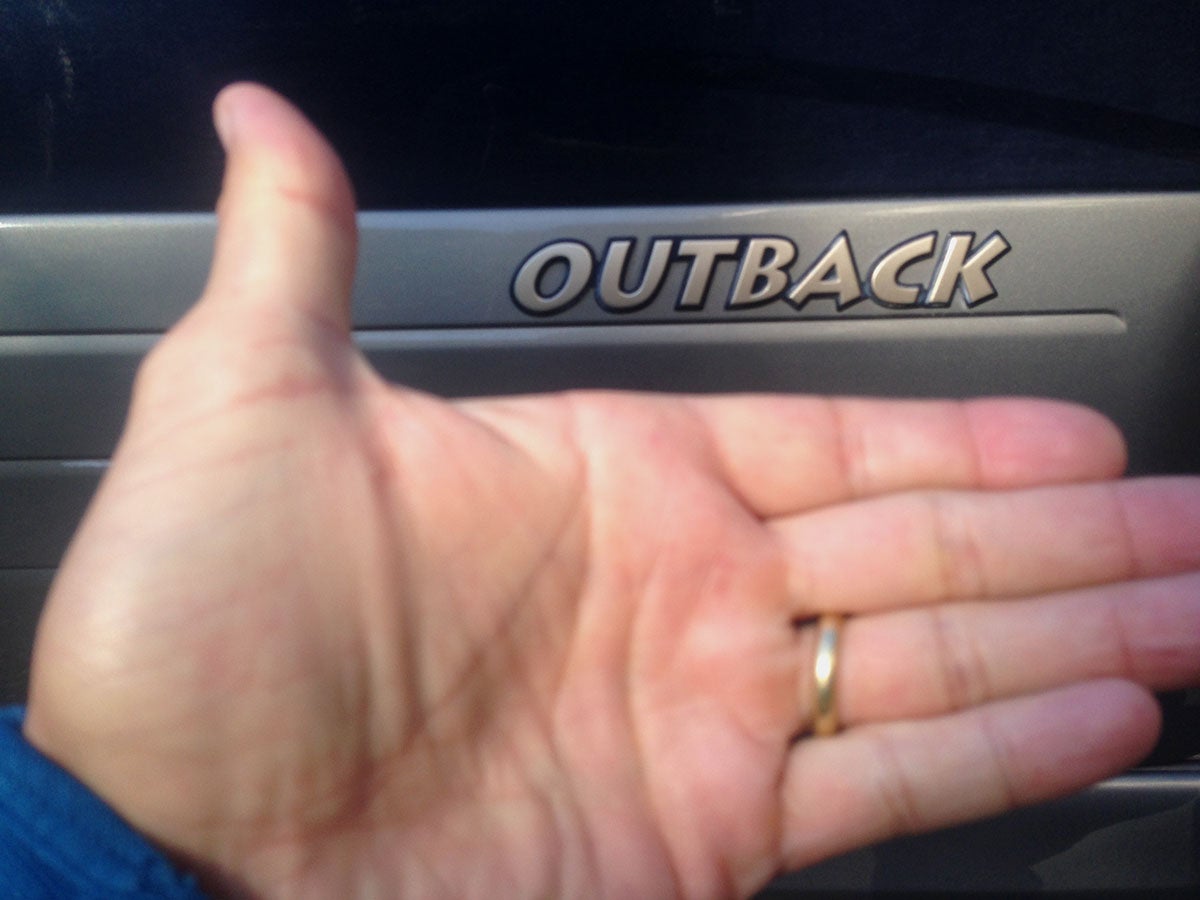 AJ Baime/TheDrive.com
There's a whole population out there remarkably loyal to the humble Outback, myself included. What is it about the vehicle that inspires such adoration? It's certainly not the Olivia Wilde of automobiles. But I can say this: I am often test driving hot cars I could not possibly afford, in my role as editor-at-large for The Drive, and I'm always happy to climb back into my Outback. On the eve of the car's 15th birthday, I've come to some conclusions.
It's a tank: My Outback has been in 23 states, up and down the east coast, cross country, from Chicago to New York and up to Boston, innumerable times, and unlike most of the people who have been in it during that time, it has never whined or complained. I parked it outside for five straight Chicago winters and it has only once failed to start. The car is slow as all hell; a spilled bottle of maple syrup could beat it in the quarter mile. But nothing will get in its way—nothing. If all humans were as reliable as this car, the world would be a sparkling place.
You can't beat the lifestyle: When I look back on those 15 years, I see a montage of memories, and they are exactly the ones that Subaru marketing folks have imagined for this car. Ski trips in harrowing weather, camping trips in hard-to-get-to places, mountain biking getaways, and many other things I cannot mention here, lest I get myself arrested and divorced. Whether you think of the Outback as a wagon or an SUV, it's truly a "sport utility vehicle."
There are no frills: The most technologically-advanced thing on my car is probably the digital clock. There is no automatically-opening doors, no Bluetooth, or Parking Assist. In other words, there is nothing that is going to break, or drive itself off a cliff.
It's not luxury: The car doesn't have Italian leather or an overthought dash. So I don't worry when I get Mayonnaise in the air-conditioning vents. It's fine. No one cares.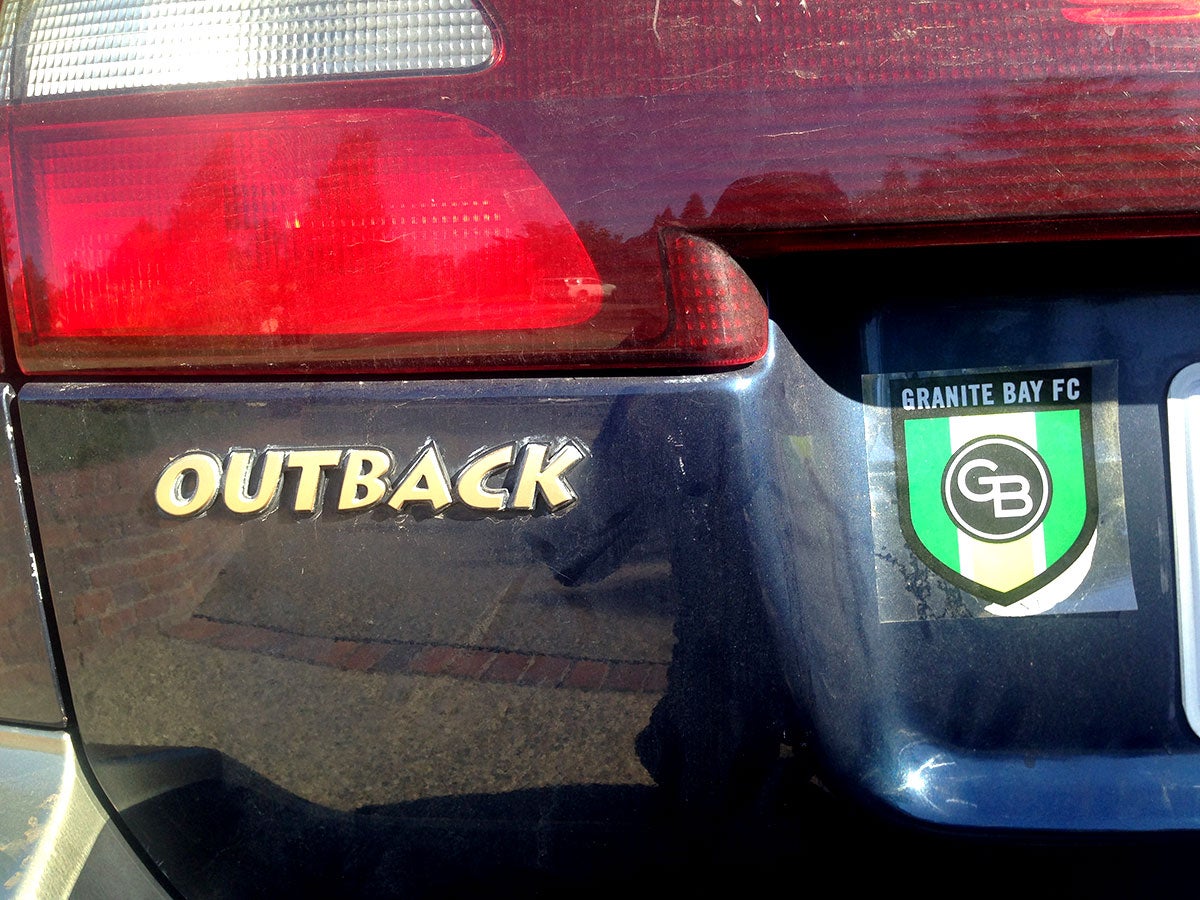 AJ Baime/TheDrive.com
It's cheap(ish): Today, the Outback starts at $25,645. Compare that to the Audi Allroad's $42,700 starting price, especially considering the new Outback gets 32 / 25 highway/city gas mileage compared to the Audi's 28 / 24.
There's also all that good stuff about crash tests and residual value and awesome Consumer Reports quality ratings. But in the end, you have to ask yourself: What is it about a car that grabs you by the gut? The answer, in this case, is all of those stereotypes. I guess a lot of Americans want to think of themselves loading up their cars with scuba gear and bikes and kayaks and coolers full of yogurt-granola parfaits. No other brand comes close to symbolizing that adventuresome lifestyle, and delivering it cheaply. Go to a ski mountain in America and you'll see Subarus lined up one after the other in the parking lot, right next to mine. (Even wild man-eating animals find this car comfortable.)
Point: My Outback is like a trusty old dog—always up for an adventure. It desperately needs a wash, and that's the way it should be. Happy 14th birthday. Here's looking at you, kid.