I'm determined to become the art hoe hipster of the automotive journalism sphere. BMW M2 Competition? Meh, too fast. Hell, I recently passed up a chance to buy a Renault Twingo, in part because that car is too much of a Twitter meme. I need something more unique, something that nobody's got. I need a Toyota Will Vi.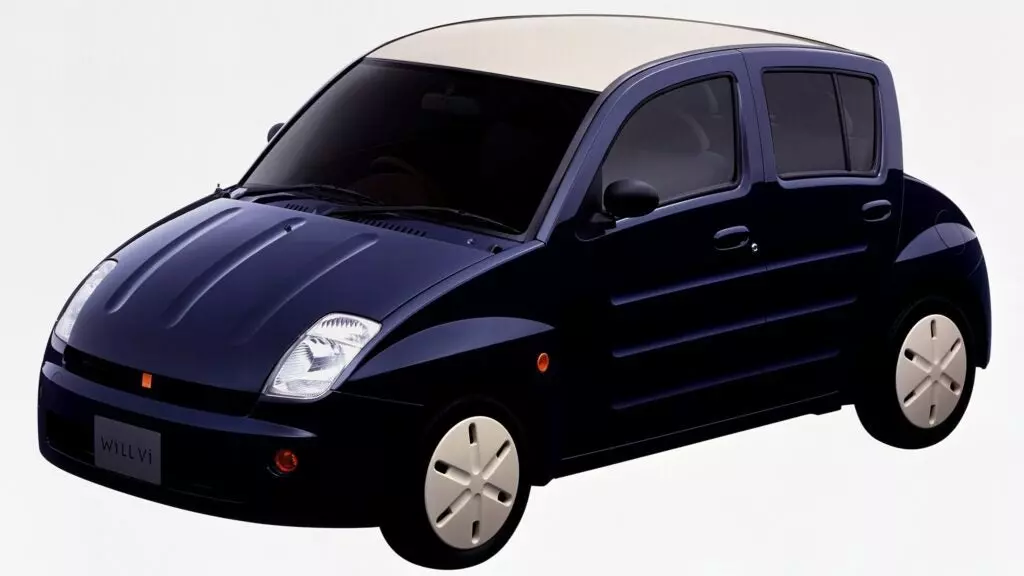 In the United States in the early 2000s, we had Scion, Toyota's youth outreach brand, created to get younger blood and younger butts into the Toyota family, ideally for life. Early on, Toyota imported a couple of funky JDM cars, Americanized them a tad, then sicced them on the general public. The push for a younger generation of buyers wasn't just an American thing. Toyota had a similar effort in Japan, under the subbrand Will. (stylized as WiLL.) And in typical Japanese Domestic Market fashion, things got very weird very quickly.

The Will subbrand was the result of the cooperation of manufacturers who had created products to cater to Japanese youth. It included CD players, candy, perfume, Asahi beer, and experiences like city and countryside tours. Did you want a Will-branded home water purifier? Panasonic sold one, complete with marketing materials that were uniform across all Will-branded products.

Toyota had the car side down. It had two models initially, the Will VS—a slick-looking Corolla-sized station wagon—and the Will VI. Design-wise, that one's tougher to describe. Inspired by the Citroën Ami of the 1960s, Toyota bent up an Echo into a retro-modern Franco-Japanese sedan thing that looked truly unique on the road. The reverse-angle C-pillar, the canvas top, the whole design was a tres magnifique pastiche of old french cars, brought into the new era. Inside, the funky interior was unlike other Toyota models, with its bold color choices and retro design. If anything, it echoes the riskier Japanese Bubble Era of the early 1990s; cars like the Nissan Figaro and so on.

Underneath, the Will Vi was the same as any other subcompact Toyota of the era, using the OG Echo's chassis as a base. Power came from the same 1.3- or 1.5-liter engine, mated to a four-speed automatic. The styling was a nice baguette with a smear of camembert. The guts of the car are about as spicy as a five-pound bag of flour.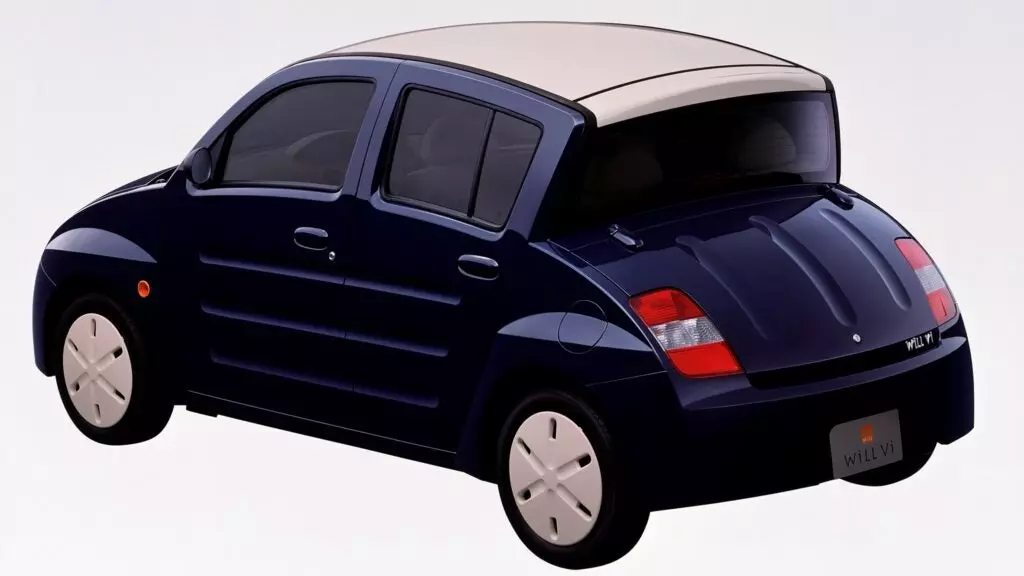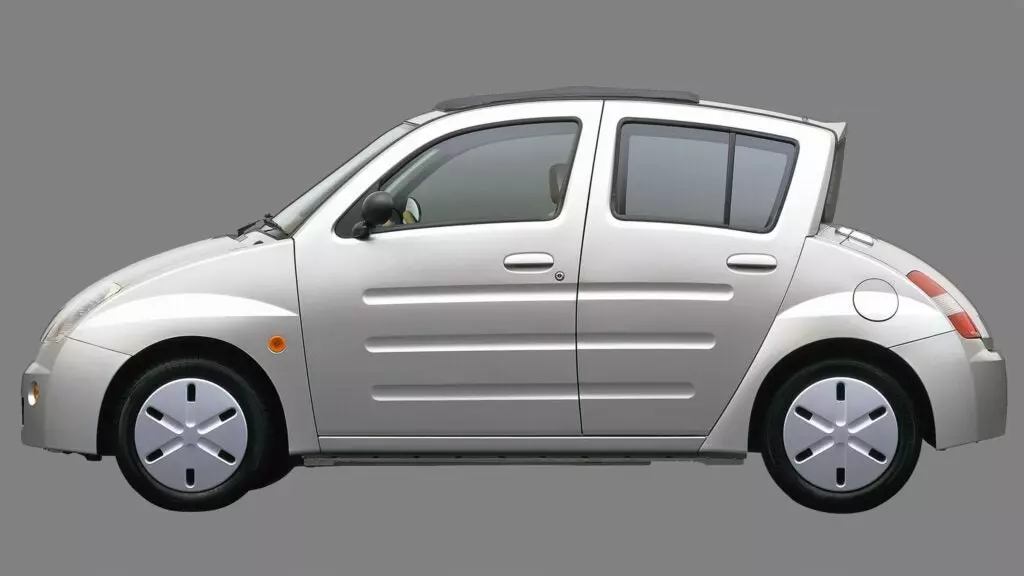 It was a huge flop. Japanese buyers ignored the Will VI's weird design and high price, opting to buy the Vitz, Platz (Echo Sedan), bB, and Ist models. Toyota quickly canned the Will Vi, and replaced it with the Will Cypha which did a bit better in the market. The whole WILL brand was a failure, and all efforts from the cooperating companies were dead by 2006.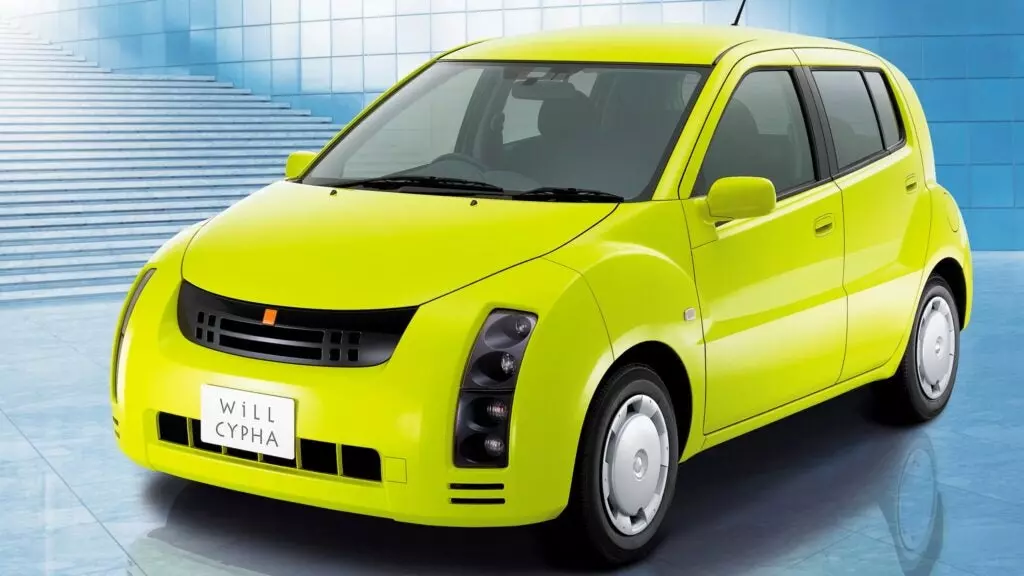 I, personally, want one. The gaudy retro design is fun. It's the car embodiment of a talking clock that you'd find at a tacky thrift store that sells fun knickknacks from yesteryear. The Will Vi likely isn't very interesting to drive, but does it have to be? It makes me smile, it is unique, and it's fun.
The Will Vi was only made for one model year, and Toyota only produced maybe 20,000 or so. A few of them have been exported to Eastern Europe and Canada, but we've still got a few more years before they're eligible for U.S. import. I hope there's some left by 2025.