Making its debut at the Tokyo Auto Salon is the 2020 Honda Civic Type R, a mildly improved and updated version of Honda's wildly-styled hot hatch. And no, it doesn't look like Honda is ready to offer that smaller-winged, smaller-wheeled "Touring" version spied a few months ago. 
Set to launch later this winter, the 2020 Type R's most obvious change comes in the form of those body-colored accent pieces near the fog lights and rear reflectors also seen in the 2020 versions of more tame Civics. It ditches the oft-criticized "fake vent" pattern up front but keeps them around in the back. Less obvious is the front grille opening that's been enlarged slightly to let in more cool air. Also, that Boost Blue color you see photographed is new and exclusive to the Type R. Suffice it to say, we're big fans of it.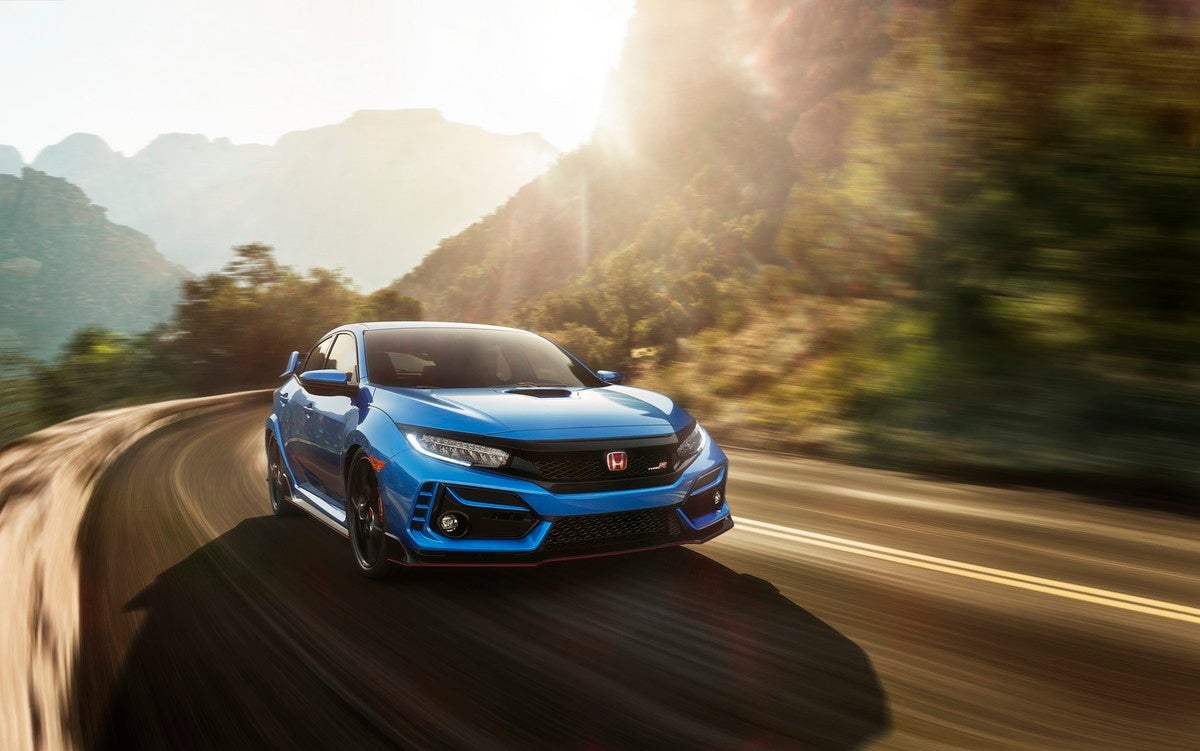 Honda
Beyond cosmetics, the facelifted CTR gets updated dampers for better ride comfort, stiffer rear bushings for increased levels of grip, and unspecified revisions to the front suspension that apparently reduce friction and provide better steering feel. New two-piece brake rotors and pads that fade less easily are said to be more efficient at slowing the Type R down from high speeds.
Plopping into the driver's seat, you'll find a steering wheel that's now wrapped in Alcantara. The Civic Type R's already-fantastic six-speed shifter has been replaced with a new one with a different knob and even shorter throws. Honda's Active Sound Control now makes its way into the Type R, selectively and electronically piping noise into the interior in accordance with which of the car's three driving modes it's in: Comfort, Sport, or +R. The Honda Sensing suite of active safety and assisted driving tech is now standard on Honda's hottest hatchback.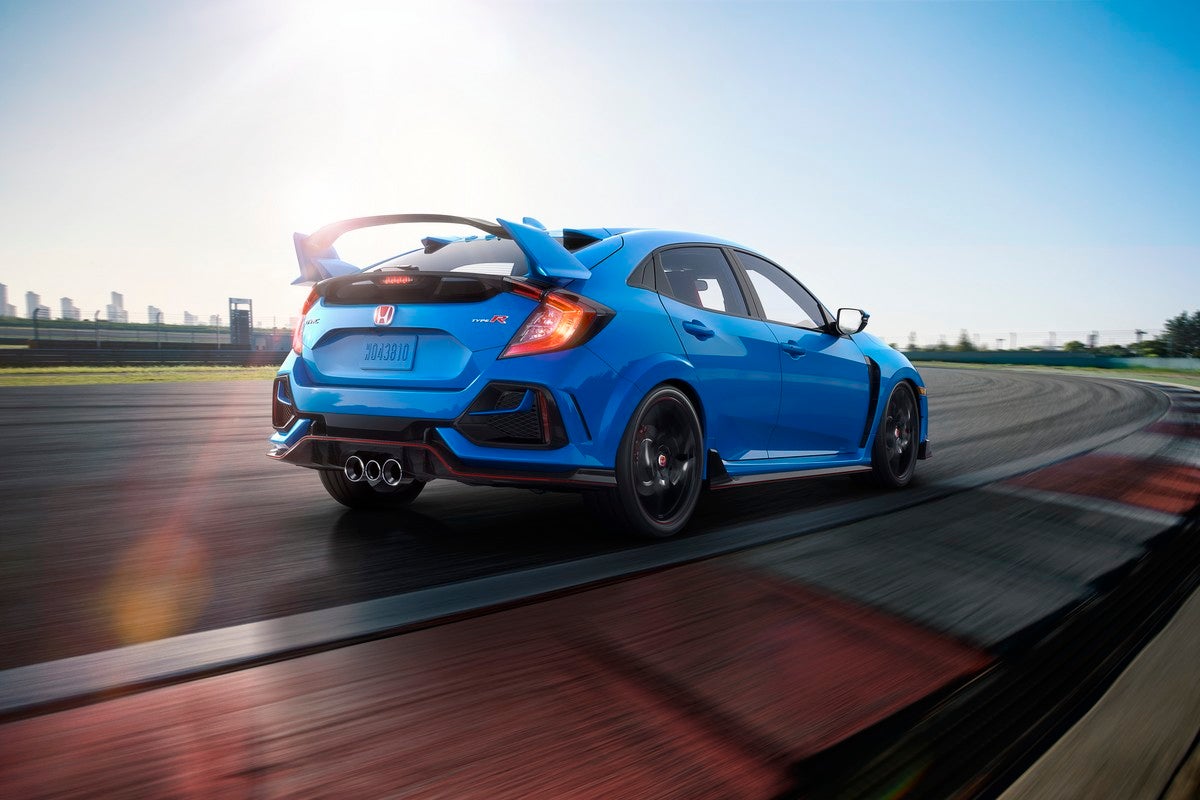 Honda
Unchanged is the front-wheel-drive Civic Type R's 2.0-liter turbo making 306 horsepower and 295 pound-feet of torque. All in all, we don't expect the 2020 Honda Civic Type R's changes to completely transform anything but given the thing's already-proven giant-slaying ability, we're not sure that's a bad thing. 
Got a tip? Send us a note: [email protected]