In many ways, insurance salvage auctions are the great equalizer in the automotive world. No matter how important, how anticipated, how advanced a new car is, there will always be a first to fall to the scrappers—and become available to DIY-types at a steep, steep discount. So ask yourself, do you have what it takes to put this smashed-up Tesla Model 3 back together?
This particular Model 3 popped up on the Insurance Auto Auctions site this week with just 490 miles on the odometer following a head-on crash with a heavy-duty light pole in Redondo Beach, California. Its generous crumple zone may have spared the occupants from injury, but as a result the front end is entirely horseshoed and basically destroyed.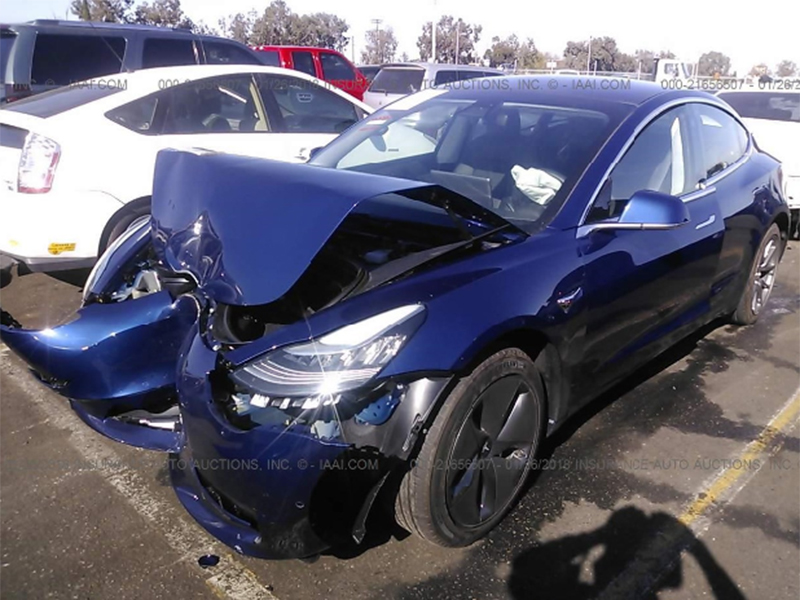 Insurance Auto Auctions
A random YouTube vlogger happened to record a short clip showing the aftermath of the crash. It can be found here with the video cued in, but we're warning you: Watch no more than 20 seconds unless you want to feel a deep-seated anger at kids these days fill you for the next few hours.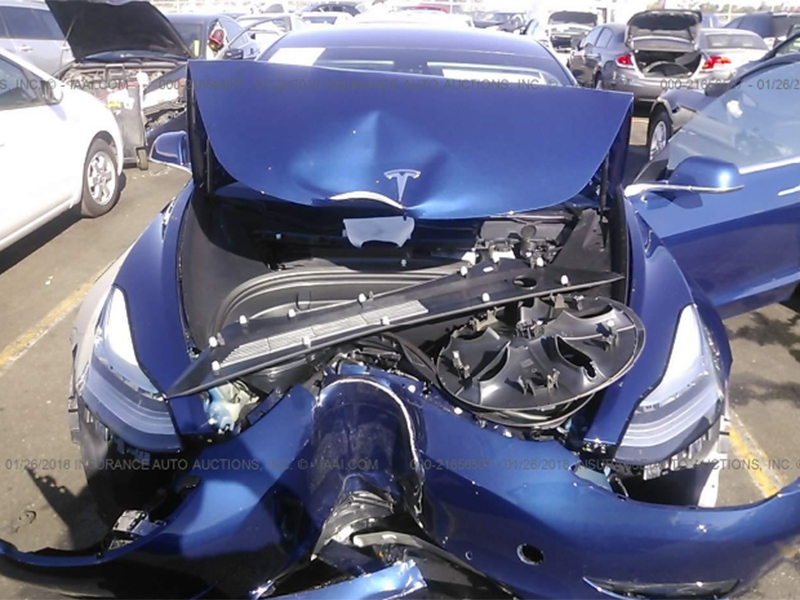 Insurance Auto Auctions
The auction listing is light on details, but it does note that the much-hyped electric car no longer starts, though one picture shows the big interior information screen still works. We're guessing there's some not-insignificant drivetrain damage if it won't start; at the very least, the next owner is probably looking at a new front axle. A shot of the VIN plate confirms the Model 3 was built back in the middle of December as chassis number 1,492 off the line.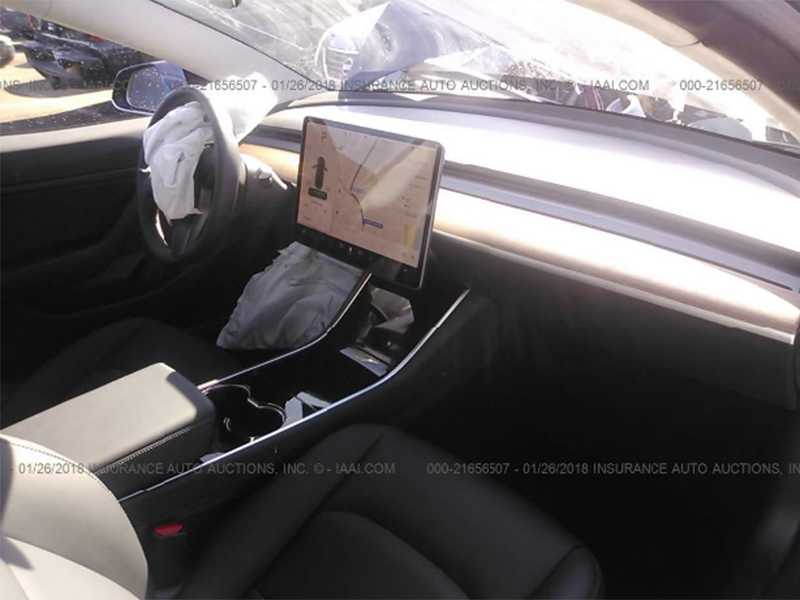 Insurance Auto Auctions
Losing it like this after just a few weeks is certainly unfortunate for the owner, who must have waited patiently for over a year and a half as one of the earliest Model 3 reservation holders. But their loss can be your gain, assuming the batteries are undamaged and speculators don't drive up the price too much when the auction eventually gets under way.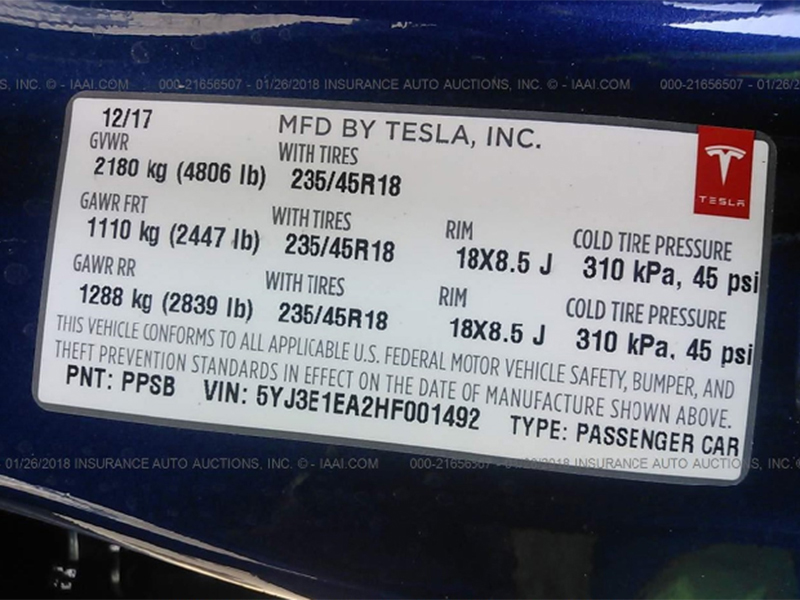 Insurance Auto Auctions
Of course, any buyer will have to face some tough math, because here's no way this wreck can be brought back to showroom shape without spending a ridiculous amount that basically negates the entire concept of an entry-level electric car. So let's get creative instead: Tesla Model 3 spec racing series, anyone?