It kind of sucks living in the USA if you dig small, Euro hot hatches. Europeans were blessed with so many cool cars from Renault, Peugeot, and even Honda and Ford. Also, of course, heaps of Volkswagen family hotness. When I quickly think up a Top 15 Coolest Euro Hot Hatches, at least three of them are Fords.
But lucky for us, in this case, time is a constant. As long as it continues ticking forth, slowly getting closer to mankind's inevitable demise, our annoying (and stupid) 25-year import law will no longer be a hindrance to importing European hot hatch glory to our shores.
In fact, it's close to expiring for three non-USA Fords that are especially badass: the Mondeo ST200, the Racing Puma, and the 2002 Ford Focus RS, which I felt inspired to run down for you today.
The Ford Mondeo ST200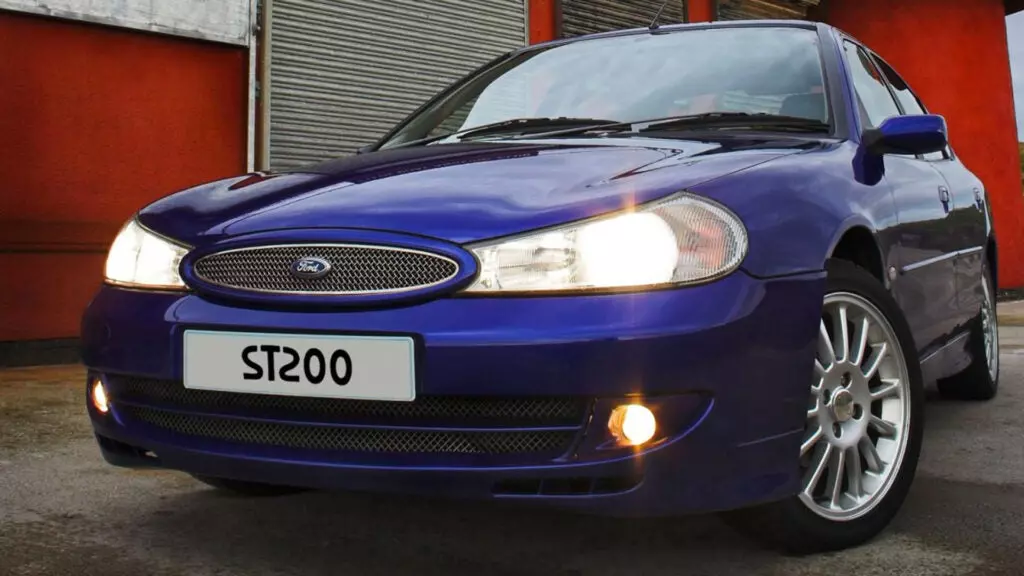 Yes, I know Ford offered a very similar car in the US called the SVT Contour, but the 'Deo is different. First and foremost, it looks significantly better. The rear tail lights look way better than its American cousin, the hatchback bodyshell looks stupendous, and the OEM wheel choices look way better as well.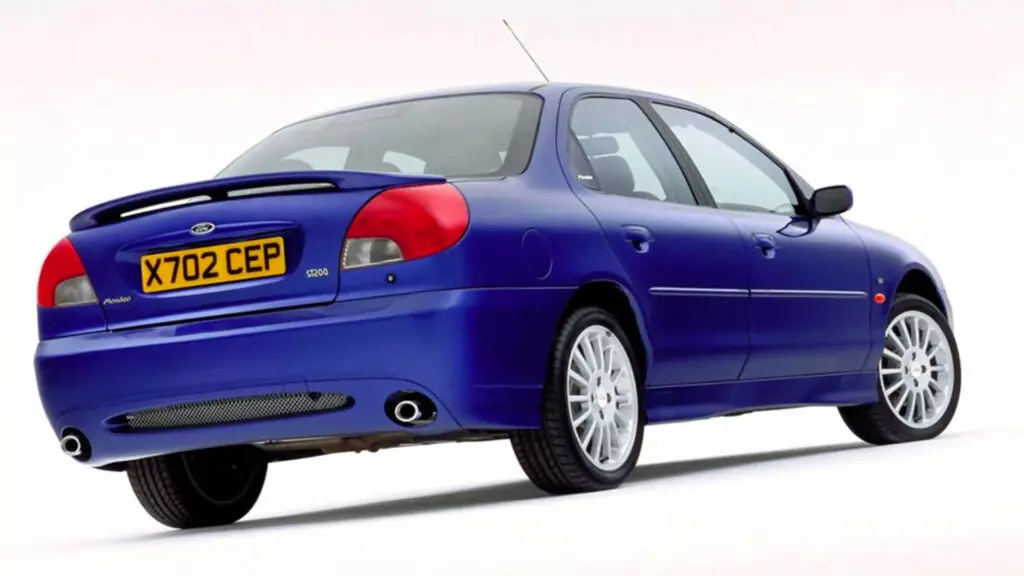 Second: British Touring Car Championship. Motorsport versions of the Mondeo were raced extensively in BTCC and FIA Super Touring, and racked up hundreds of wins all over Europe. They looked so cool in race car form, too, and their engineering was quite impressive. Fun fact: one of the driveshafts was snaked between the 2.0-liter V6's V.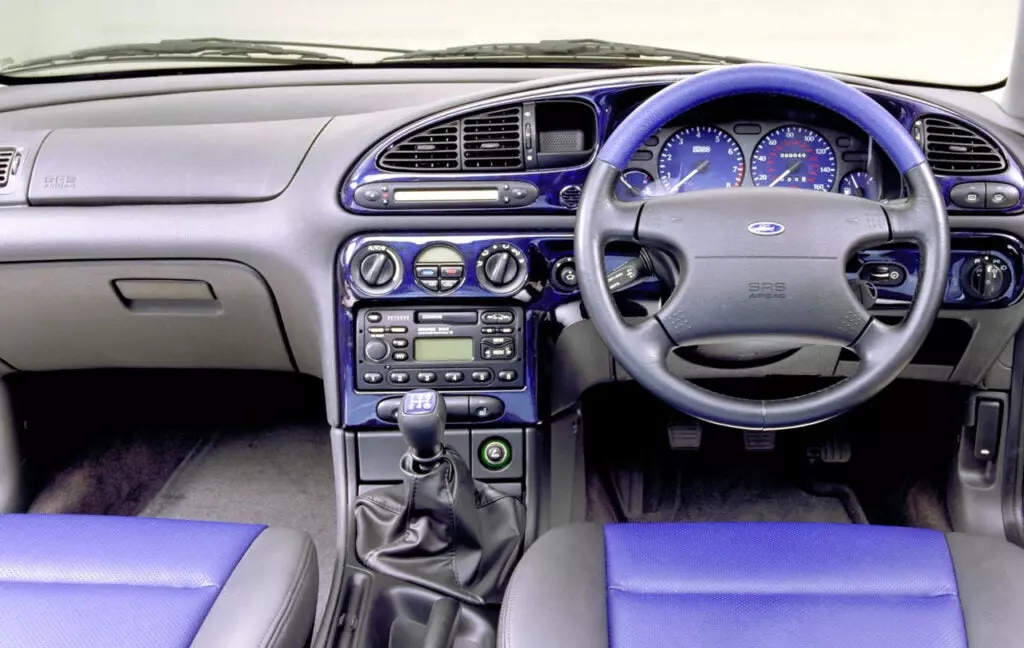 The production, road-going version had a 2.5-liter V6 that made around 200 horsepower and reached 60 MPH in around 7.7 seconds. As Mike Fernie at CarThrottle pointed out, the car kind of like a budget homologation special. By the way, the restoration of his is on DriveTribe's YouTube channel. Take a look:
The Ford Racing Puma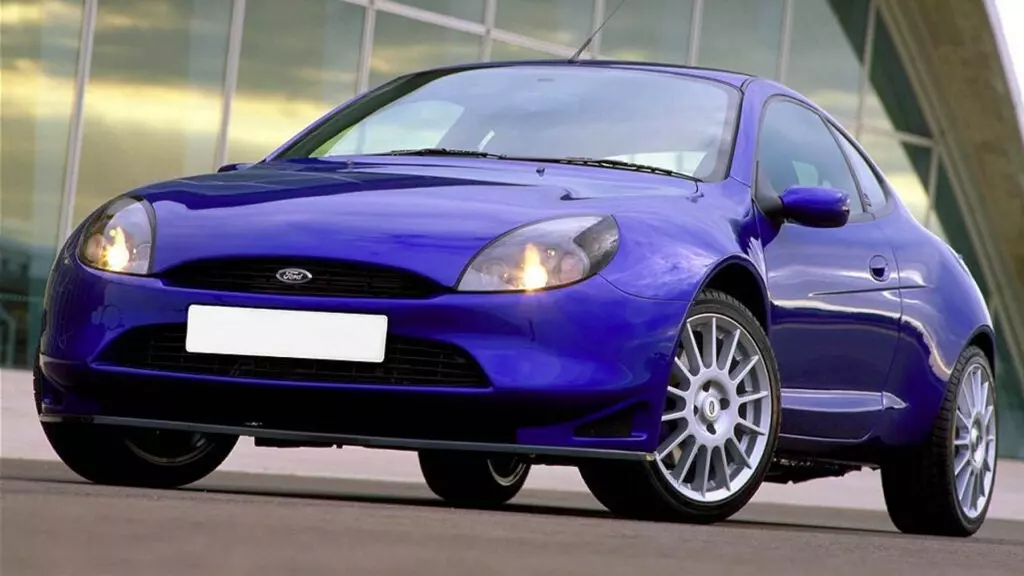 The Puma was a two-door hatchback based on the same chassis as the Fiesta and was made between 1997 and 2002. It was regarded as a fun, light, and nimble-handling hot hatch, and in my opinion one of the best-looking '90s and early '00s hot hatches. Ford pulled a Mitsubishi and put the name on a crossover recently… rest assured the former is way cooler.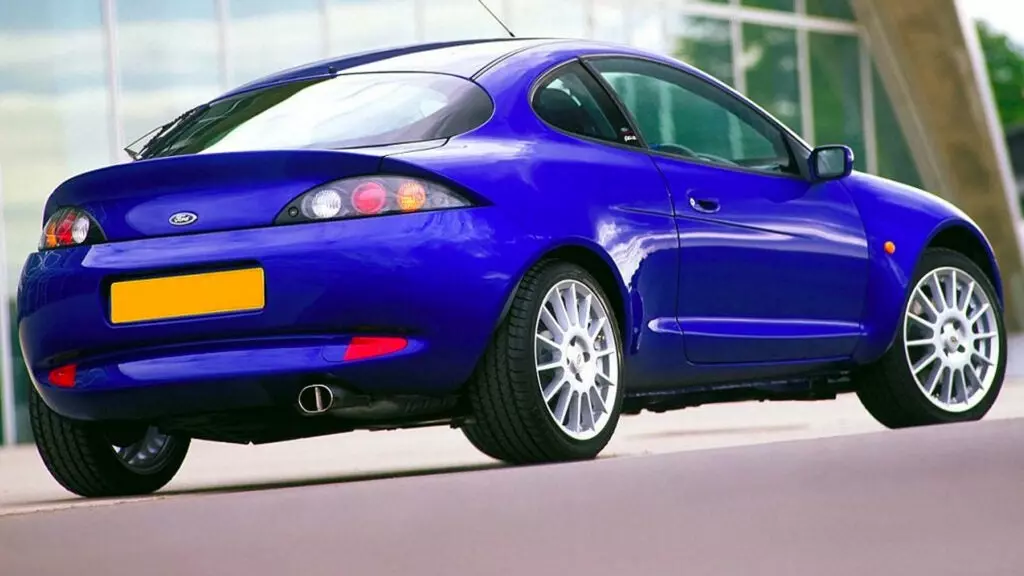 Even cooler and better-looking though was the Ford Racing Puma. This had all the marks of a low-production fast Ford: stiffer suspension, more power, a sporty interior, race-car-like bodywork, and bigger, rally-car-looking wheels. They were very well-received by journalists and enthusiasts back in the day, and due to their rarity fetch a premium.
The engine was actually sourced from Yamaha, too. If there's one thing we know about Yamaha: It makes badass keyboards and badass engines. The little 1.7-liter lump produced around 150 horsepower, which doesn't sound like much, but when coupled to a quick-shifting six-speed manual with shorter ratios, it could lunge to 60 mph in, like the Mondeo ST200, 7.7-or-so seconds.
The 2002 Ford Focus RS
This is the RS that put the badge on compact performance culture's radar in a big way. Unlike the all-wheel drive model we got later which was barely sold here, this one came equipped with just front-wheel drive. Though, it still had a wild, turbo-four engine that made 212 horsepower and got it up to 60 MPH in just 6.4 seconds.
Like the RS we got here, this one has all the kit to distinguish it from a plain ol' ZX3, or even SVT. Its wider arches, bigger, rally-looking wheels, and colorful, period-correct, tuner-looking interior make it an awesome example of early 2000s European hot hatch, well hotness. It was also a bit of an aftermarket parts-bin special, coming equipped with Sparco products, a Quaife limited-slip differential, and Brembo brakes. If you want to see some more pictures of these, Favcars has a good album.
Unfortunately, none of these are currently importable, but they soon will be… Let's just hope there are still clean examples around to be worth shipping across the ocean.