Ah yes, the bench seat. As the youngest of a family of five siblings, I spent most of my childhood in the rearmost row of more than a few vans, both mini and not-so-mini. Even as I got older and my older brothers rode in the family van less often, I would still sit back there during a long drive. It was comfortable and free. You could sit side-saddle, take a nap, really have your own little room back there. But weirdly enough, it feels as though the bench seat is dying.
In Europe, it's common for third rows to have this weird and segregated setup of two individual seats that hamper "spreading out." Check out the Honda Pilot, arguably the king of three-row crossovers, below for example. A solid bench seat makes perfect sense. You could definitely spread out back there. As a kid, I would have loved to lie down in there and play on my Sony PSP as my parents drove us eight hours to Wisconsin because flying was too expensive.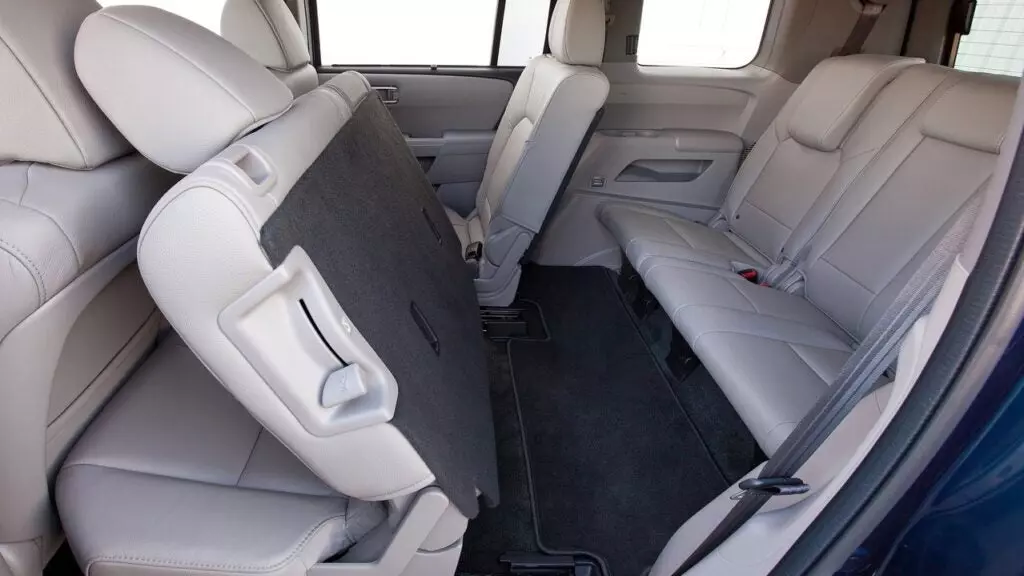 The third row in a Ford Transit Connect, on the other hand, looks like two folding metal chairs from a church picnic haphazardly thrown in the trunk. Legroom and seat comfort is decent, but can you imagine trying to lie down or spread out back there? Ugh, my knees already hurt from the thought of hitting all that hard plastic.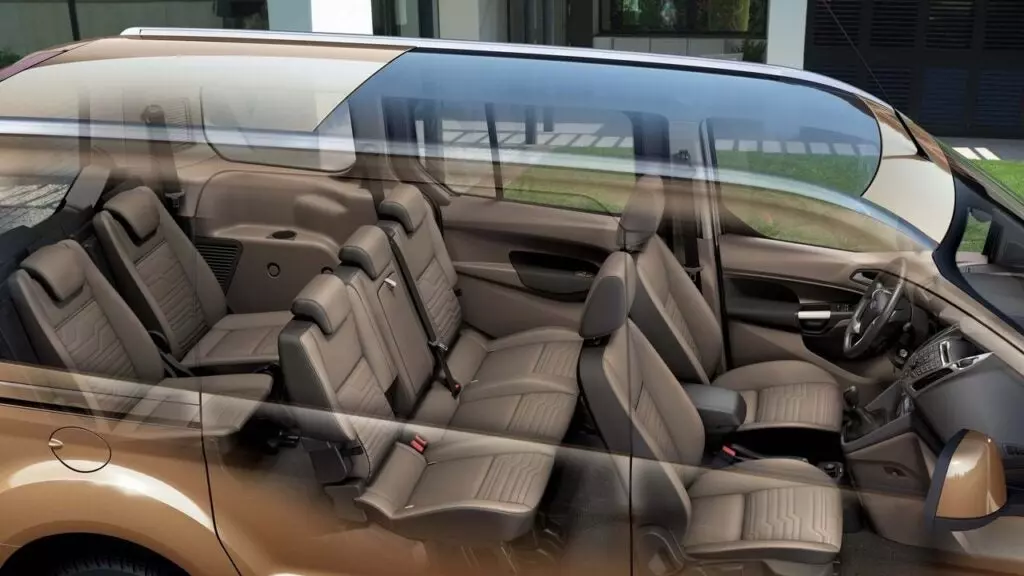 Another example, the BMW X5, starts out strong – the seat back is a bench, but the seat bottoms weirdly split up. What is going on there? What the hell is that center console for?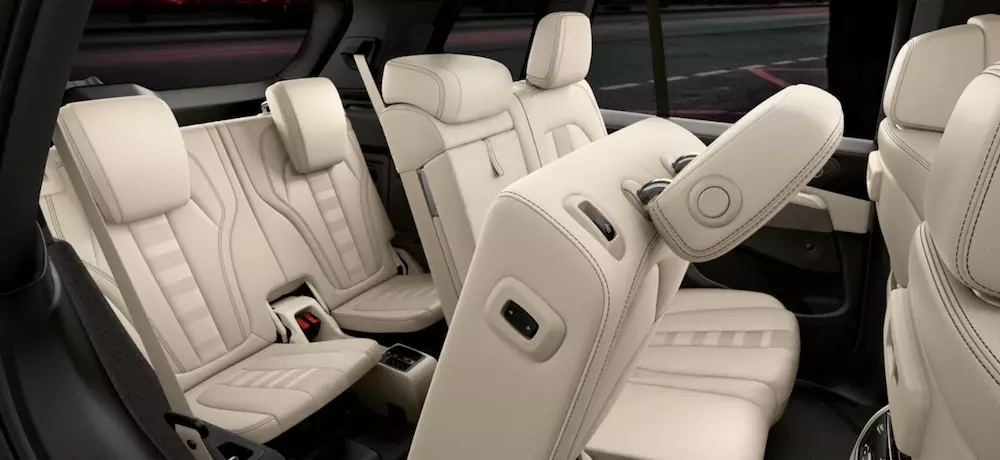 Checking in on France, the Peugeot 5008 has one of the most uninviting third-row seats I've ever seen. The seats themselves appear to be very narrow, quite thin, and are placed miles apart, perched on a plinth that's reminiscent of a toilet seat in a port-a-potty. 0/10, definitely can't spread out. Second rows aren't immune to this either. Somehow, automakers have convinced buyers that captains' chairs are more luxurious than a nice comfy bench seat.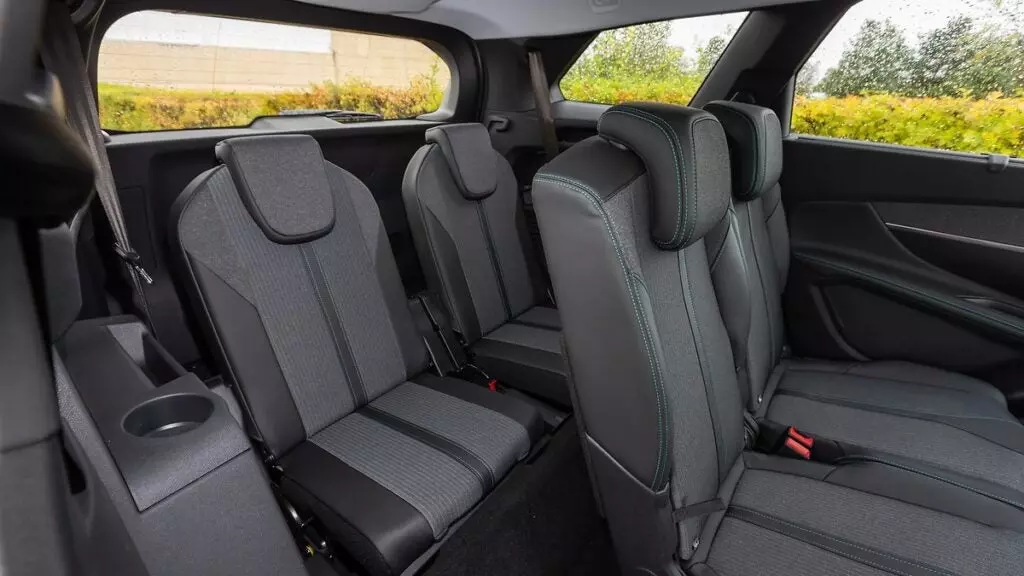 Individual seats do hold value in different ways, however. With that type of design, you can fold just one portion down and gain some extra cargo space, rather than be forced into folding the whole unit, but certain bench seats also do this. And yes, sitting side-saddle or lying down across the bench is comfortable, but it's probably not the safest in a crash. How automakers decide which design to use depends on the type of car, the type of customer, and the intent of the vehicle.
"Individual seats offer class-leading flexibility and practicality for our vehicle drivers, which can be especially important in larger family cars," Peugeot UK representative Emma Gaffney said.
Ford offered a perspective that focused on the benefits of a bench seat.
"Ford's portfolio of SUVs starts by listening to what customers want and by learning how to take their insights to develop highly competitive offerings that will empower them to do more with their journeys and adventures," Ford Manager of North American Passenger Vehicle Communications Jiyan Cadiz said. "Additionally, and especially for how we use our SUVs here in North America, the bench seating is often more ideal for maximizing seating for your family/friends, enabling the middle seat position for that extra belted passenger. In many segments, 7-or 8-passenger seating is a key selling proposition."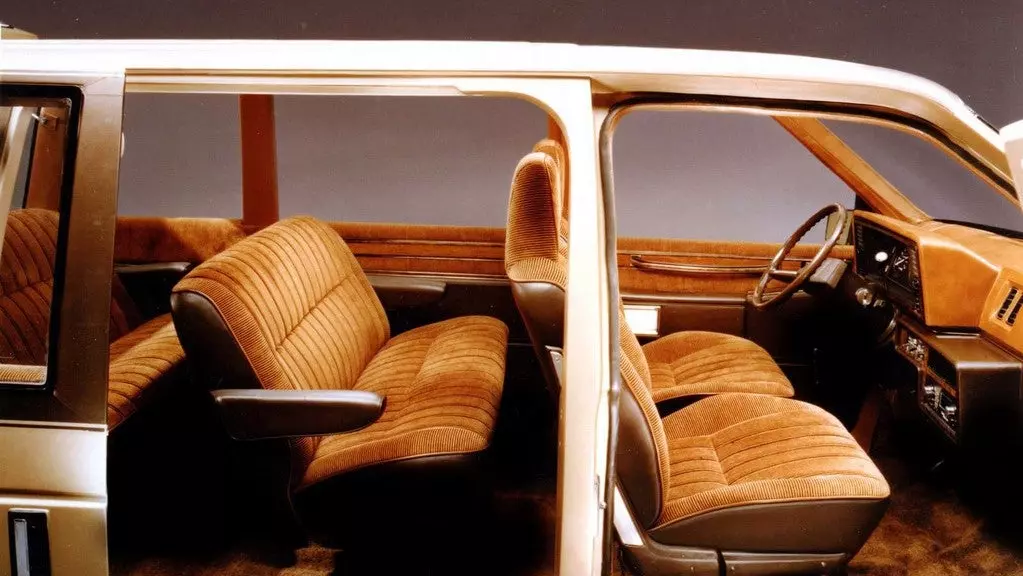 Sigh. I just miss vans from the 1990s, where automakers stuffed two bench seats in the back and let us all run loose across the country, without a care in the world. As cars have been redesigned, rethought, and reimagined with more and more safety considerations, there are certain aspects that are no longer the same, and seating is one of them. As full-size vans and third-row benches become less popular, we continue to salute their comforts.