The new Chevy Blazer is considered by most to be a little half-cocked compared to its Bronco counterpart over at Ford—if you can really call it that. Although it's not quite what you'd expect from the historic nameplate, it's still a perfectly acceptable crossover in the segment, and you can spec it with an optional 3.6-liter, 308-horsepower V6.
That's an adequate power number for a mid-sizer, but obviously not enough for legendary tuner Lingenfelter. As GM Authority reports, the company will soon offer a supercharger kit for Blazers equipped with that aforementioned V6. Let's just say it looks a little better now that it's got an angry amount of power to match its angry face.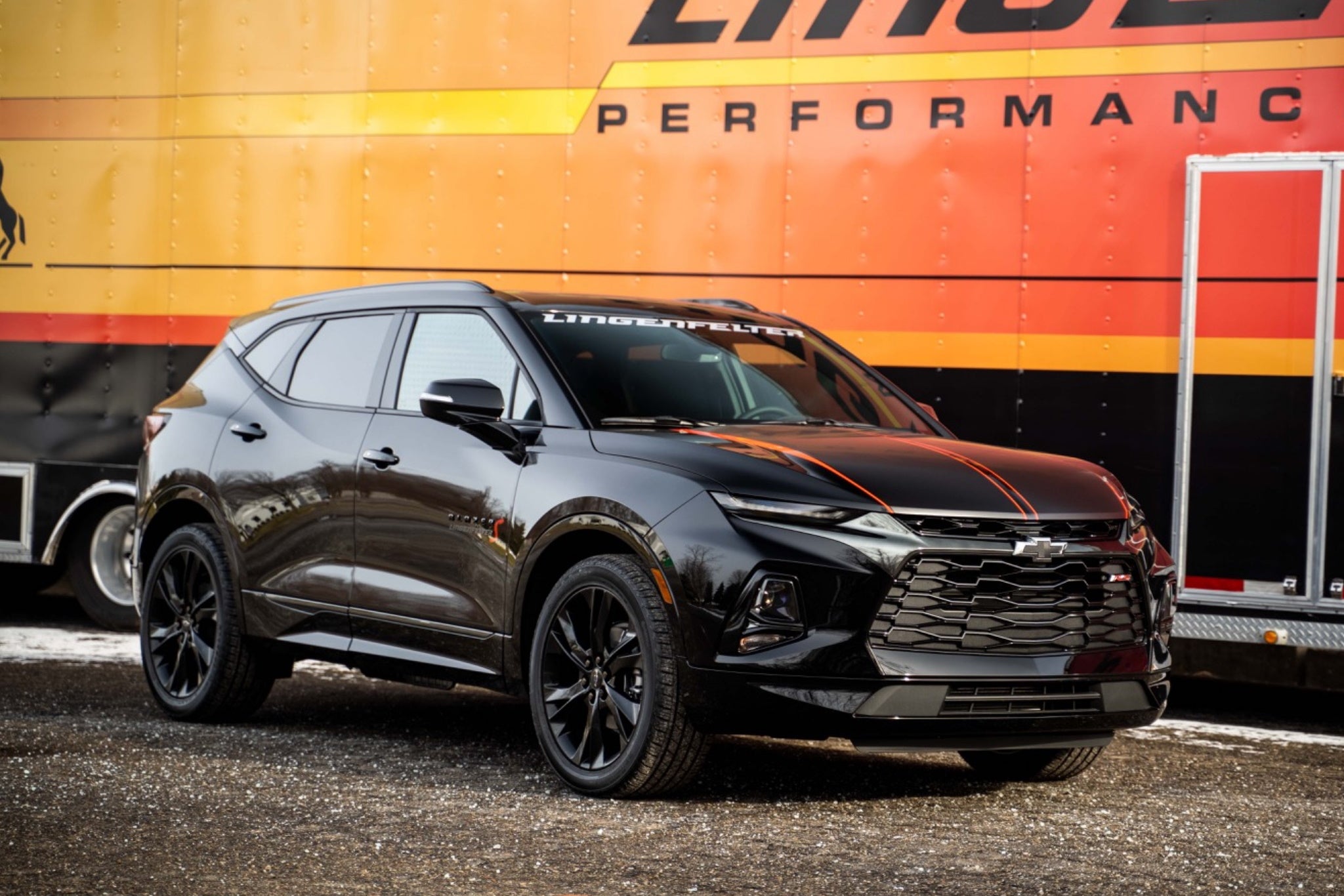 Lingenfelter
Lingenfelter's kit adds an additional 142 horsepower at the crank courtesy of a water-to-air-intercooled, roots-type supercharger. Via a belt, the blower spins two twisted rotors with four lobes each, cramming the engine with more air and bumping up the horsepower and torque. 
It's also important to know that this isn't some half-baked kit. Lingenfelter already offers a similar package for other vehicles equipped with GM's 3.6-liter V6, like the Chevy Colorado. In that application, the truck is still emissions-compliant in all 50 states and comes with a three-year, 36,000-mile warranty. 
The Blazer shown above is the development model for the kit. After being tested it was sold and is now used as a daily driver. Gotta say, with the right stuff, that new Blazer doesn't look bad, even if it's overshadowed by the off-roading Bronco.
Lingenfelter says the first production units of the kit will become available in April, so if you have a Blazer with the 3.6-liter, you don't have to wait much longer for an extra boost in power. Seeing how the existing package for the Chevy Colorado is $5,550, you can probably expect pricing for this to be in the same neighborhood.
Got a tip or question for the author? You can reach them here: [email protected]