Exotic cars of the 21st century are getting close to being as livable as a Toyota Camry, but the vast majority still spend their existences tucked away in garages, waiting to be someone's Sunday-only affair. This 2015 Lamborghini Huracan, however, has lived more in its five short years than most of its brethren have in the last decade, accumulating nearly 190,000 miles before winding up on the used market with the alleged title of "highest-mileage Huracan in the world."
According to a vehicle history report run on the VIN included in this 2015 Huracan's eBay listing, this car was registered by its only owner on Sept. 29, 2015, since which it has racked up at least 187,768 miles according to a fuzzy odometer photo we got our hands on. What kind of owner puts an average of more than 110 miles daily (and 40,000 miles annually) on a Huracan? The answer to that question can be found by looking at its seller: Royalty Exotic Cars, which matches that of an exotic car rental service operating out of Las Vegas, Nevada.
Royalty's website still lists this Lamborghini as part of its active fleet and declares no mileage limit for each individual rental, which could explain how it accused such extreme mileage in such a short period. While there's no way to guess how many drivers have enjoyed this red beauty over the years, this exact car's rising mileage can be roughly traced by social media activity over the last two years. A VWvortex post recorded it at 102,479 on June 25, 2018, and in February this year, a YouTuber reported its odometer reading just over 183,000. At that pace, this Huracan's odometer should have climbed past 190,000 some time in April, but with COVID-19 bringing the tourism industry to its knees, demand for exotic car rentals has plummeted. In fact, Royalty told us that business is down 80 percent since the outbreak.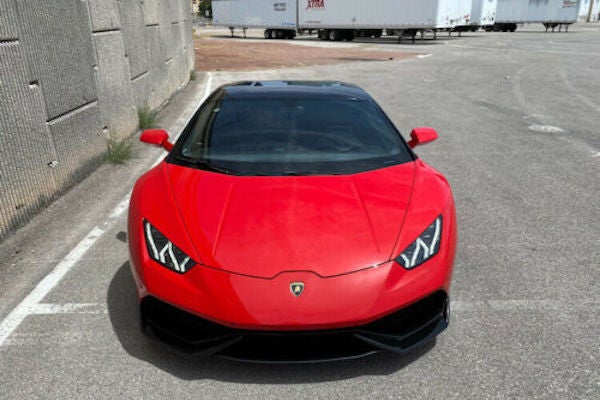 187,000-Mile 2015 Lamborghini Huracan, Royalty Exotic Cars
The company didn't confirm if the lack of business is behind its decision to sell off this high-mileage Huracan, but at $130,000 (barely half what a 2020 Huracan Evo costs), we're certain it is the cheapest one you can find on the used market today. Whether it's the best deal you can get on a Huracan is another story, as a quick search returns a listing for a 50,000-mile example costing just $10,000 more. That car's probably the better buy unless you just want the highest-mileage Huracan known to man—in which case, follow your heart, and be ready to empty your wallet when it comes time for service.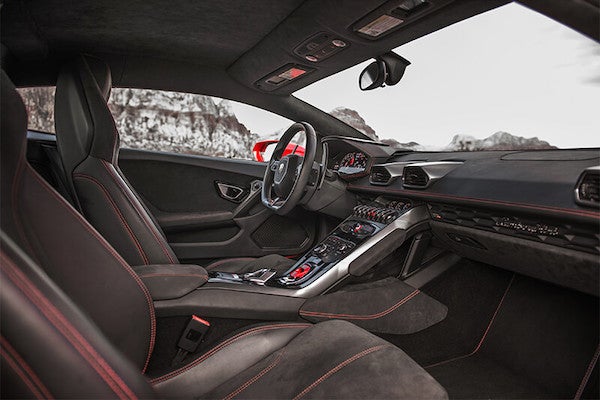 187,000-Mile 2015 Lamborghini Huracan, Royalty Exotic Cars
Got a tip? Send us a note: [email protected]