I guess Teslas are cool, but the rest of the EVs on the U.S. market right now? Eh, meh. The Chevy Bolt is boring, the VW ID4 is uninteresting, there just doesn't seem to be a lot of personality out there yet. In other countries, China especially, that is not the case though.
We're fastly rocketing towards an EV-centric automotive future, whether we like it or not. Is it a good thing? Eh, I'm not convinced, but I'm not here to wax poetic about our currently warming globe. I just want to chat shit about cars as much as I can, for as long as I can. And if EVs are going to be a thing, I want to see some fun ones!
General Motors (and partner Wuling) have managed to package some whimsy into an electric car in the form of the Wuling Hongguang Mini EV. Every car media outlet has talked about this damn thing, and how great it would be for the United States — there are already a handful of YouTube videos with thumbnails suggesting something like "INCREDIBLE electric car could CRUSH Tesla!?!?" (you know what I'm talking about). Nevermind the fact it has a solid rear axle, no airbags or traction control, and would likely tip over completely on its side if you tried any sort of emergency maneuver.

And yet, car bloggers love it. get over the damn thing. "Why can't we have something like this here?"
I think the Wuling Hongguang Mini EV is a bit dumb, and only sells in high numbers in China because of its low price and state incentives. Realistically, it would need significant upgrades to be workable in any western market. It would likely not be very good, and end up super expensive.

Or, you could turn your attention away from the compromised Wuling Hongguang Mini EV, and towards another GM-backed small car; the Baojun Kiwi EV.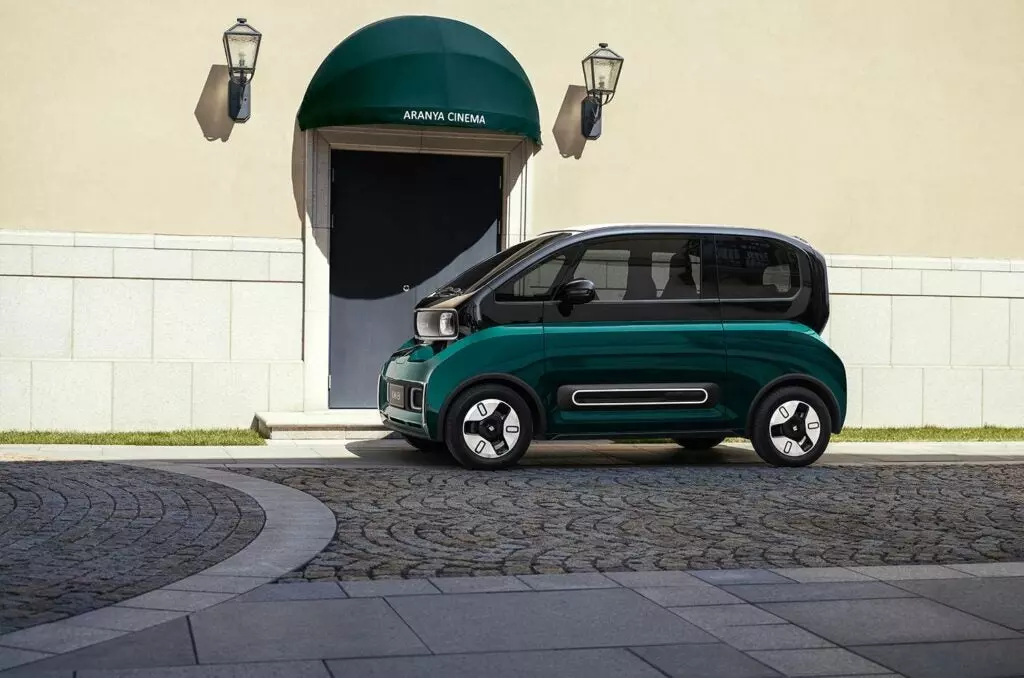 God, just look at it. It looks like a sci-fi movie prop, in a good way.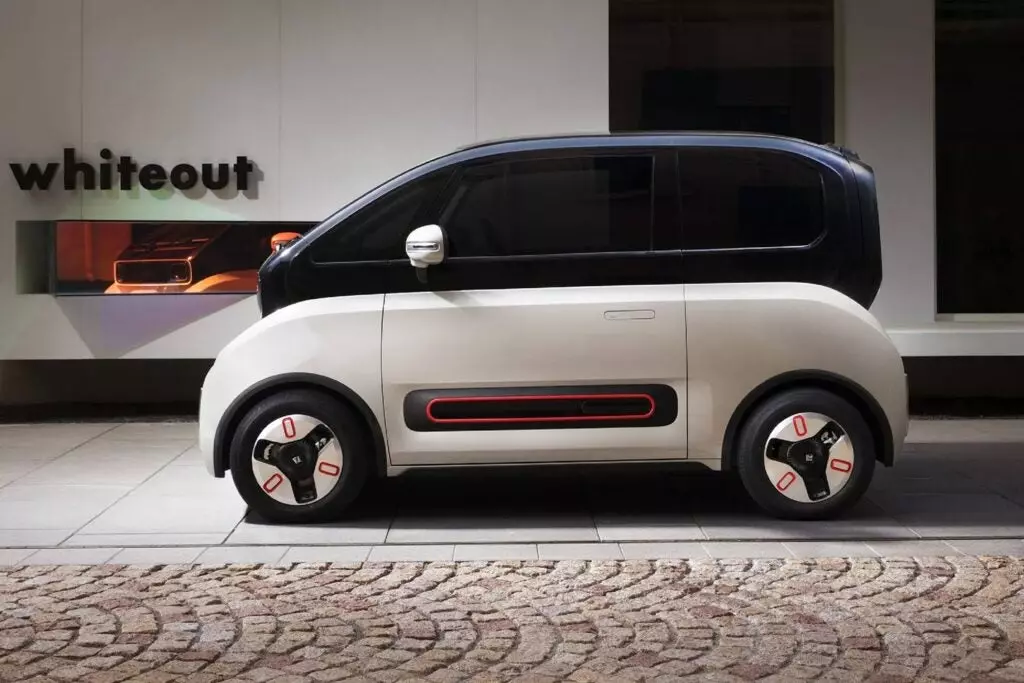 The Kiwi EV (formerly known as the Baojun E300) is roughly double the price of the Hongguang Mini EV — and it's twice the car. The Kiwi EV has 53 Horsepower (compared to the Hongguang Mini EV's not quite 18 horsepower), airbags, a fully independent suspension at both the front and rear, offers DC fast charging, radar cruise control, the works. Also: It's a real car. Unlike the Hongguang Mini EV, which would slot just barely above "rickshaw" in any kind of scrutinous classification.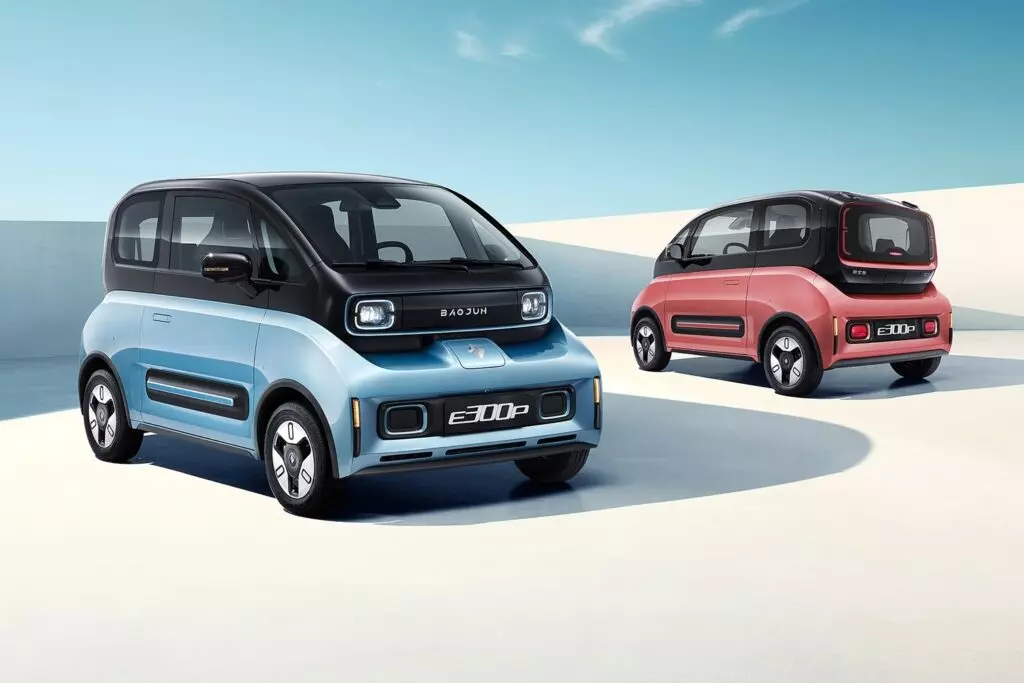 All for the low price of about $9,000 USD.

Unfortunately, it looks like the Kiwi EV isn't selling so hotly. The Kiwi EV was originally called the Baojun E300, following the success of the smaller and cheaper E100 and E200 EVs. Yet, initial sales were very poor, prompting a slight facelift that added a new color palette (and dropping the short wheelbase, 2+1 seater model).

I don't think sales have increased. Chinese internet denizens aren't too keen on the Kiwi EV's styling, and many don't feel the price is worth it.
I wonder how hard it would be to get the Kiwi EV to be US crash test compliant? It could be a great super-urban cheap runabout EV.