Cast a net across the top tiers of pro racing's various disciplines—F1, NASCAR, IndyCar, WEC, WRC, and so on—and you'll haul in some seriously fast drivers. But level the playing field, and who's really the fastest of them all? That was the elevator pitch behind IROC, the original all-star racing series that ran between 1973 and 2006. This summer, Tony Stewart and NASCAR heavyweight Ray Evernham announced a plan to revive the concept as a six-race, short-track spectacular in 2021, which seemed ambitious given how uncertainty still rules the day.
No news has come since—but I caught up with Evernham at this weekend's Classic 24 Hour at Daytona, and the NASCAR Hall of Famer confirmed the series is still a go. As with the rest of the world, planning has been slowed a bit by the pandemic. Evernham said to expect announcements about scheduling, TV partners and tracks, likely in December. "We are waiting until NASCAR and IndyCar release their schedules," he said, so they'll know if and when drivers are available to race in the new series.
Also new: A prototype of the full-bodied car Evernham and Stewart envision for the series is nearing completion. The original announcement said the series will be called The Superstar Racing Experience, or SRX. It doesn't have the punch of IROC, so maybe they'll work on that. Maybe not. Drivers would be a mix of veterans, like Stewart, and some up-and-coming young drivers who need the exposure.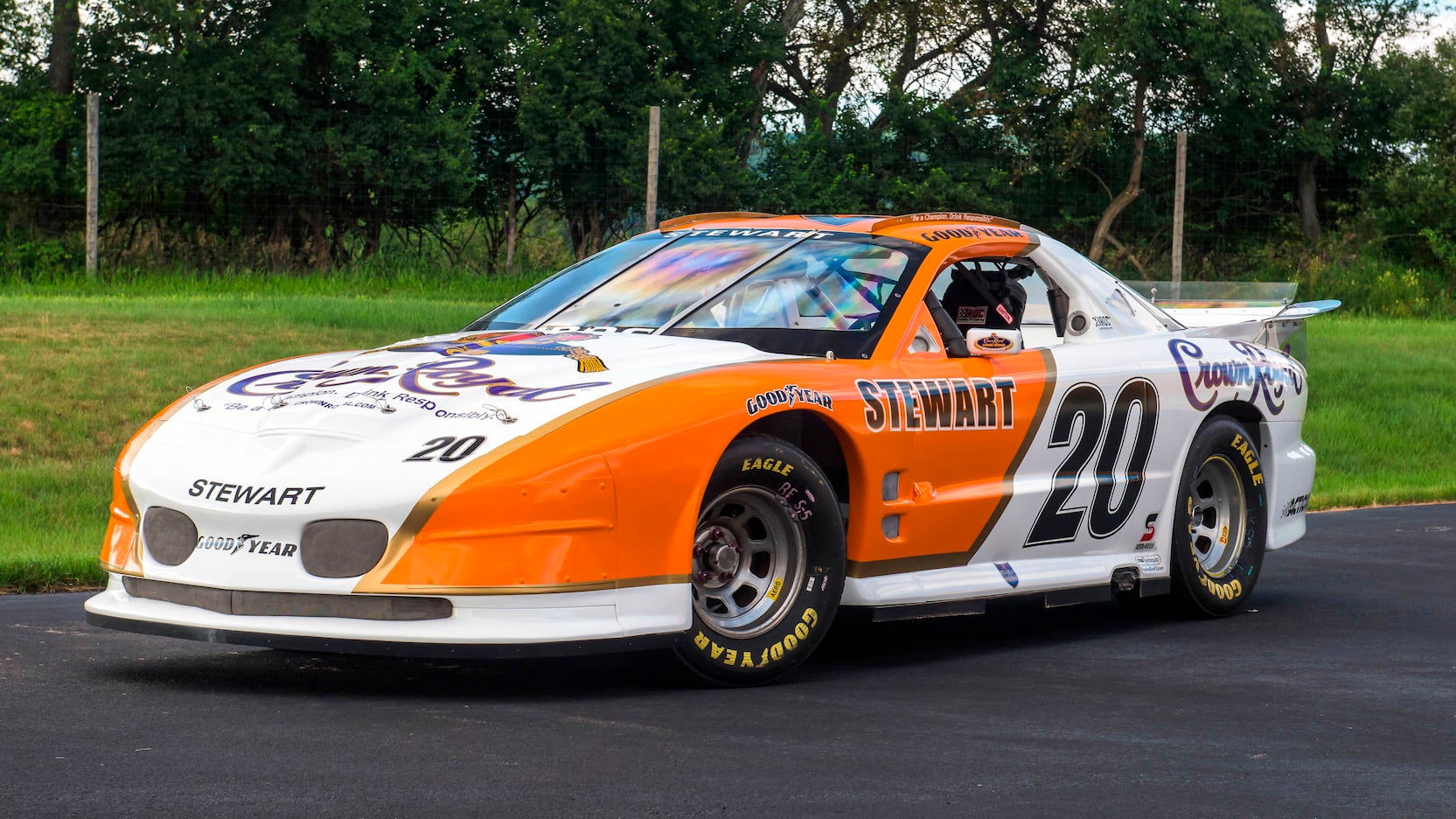 Mecum Auctions
IROC, if you aren't familiar with it, was a series that launched in 1973 with the idea to invite a dozen top drivers from all areas of motorsports put them in identical cars, and race to see who's really the fastest. An All-Star Game for racing, if you will. 
The series used Porsche Carrera RSRs the first year, then Chevrolet Camaros, hence the IROC Camaro model. Then the Camaros turned into Dodge Daytonas, then Pontiac Firebirds. Evernham worked most of them until his big break—a job at Hendrick Motorsports as crew chief for a new kid on the block, Jeff Gordon.
"If it wasn't for the International Race of Champions," says Ray Evernham, "you might have never heard of me. I might be racing at a dirt track somewhere."
It was a great idea, but it was also tough to maintain. Sponsorship was always a problem. True Value sponsored it for a while, then Crown Royal. It was a nightmare scheduling the races around the schedule of the drivers' regular series. And as the various racing disciplines got more and more specialized in the 1990s and 2000s, IROC's relevance as the ultimate arena began to fade.
IROC's boss Jay Signore, the heart and soul of the whole endeavor, still turned out a quality product, and those who have an IROC championship value it. They include Dale Earnhardt, Mario Andretti, A.J. Foyt, Bobby Allison, Cale Yarbrough and Mark Martin, the winningest IROC champ with five titles. The last champion was Stewart in 2006. After that, the series scrambled for backing that never came and was forced to shut down. Most of its assets were auctioned off in 2008.
For Evernham, getting IROC 2.0 off the ground has a special importance. It was Signore who first hired Evernham as a young mechanic and driver; he describes Signore as a "second father. I learned so much from the man." Evernham mastered car setup, learned aerodynamics, power delivery and equalizing each car so no driver had an edge. Now retired from NASCAR, Evernham competes regularly in vintage series, mostly in his meticulously prepared 1966 Chevrolet Corvette, and he appears often on television.
"I want to do something to give back," Evernham said. "Something that would make Jay Signore proud."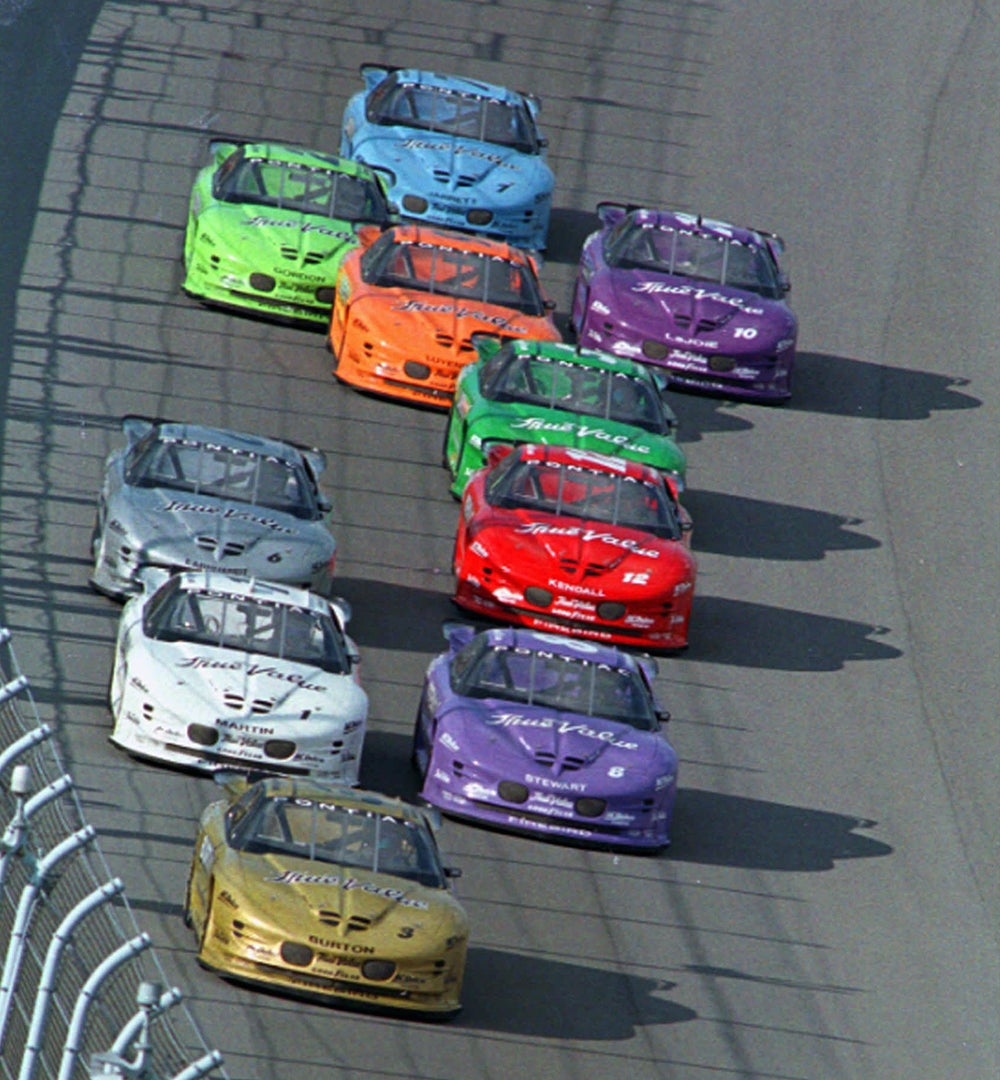 AP Images
Got a tip? Send us a note: [email protected]